Once a favorite, forever a favorite. If you're just like us, hunting for a bowl of spicy chili pan mee, this is absolutely for you! Miss that spicy taste that makes you sweat or that soft runny yolk that makes your noodle tastes even better? Here are the 5 still in demand restaurants for Chili Pan Mee!


1. Restoran Kin Kin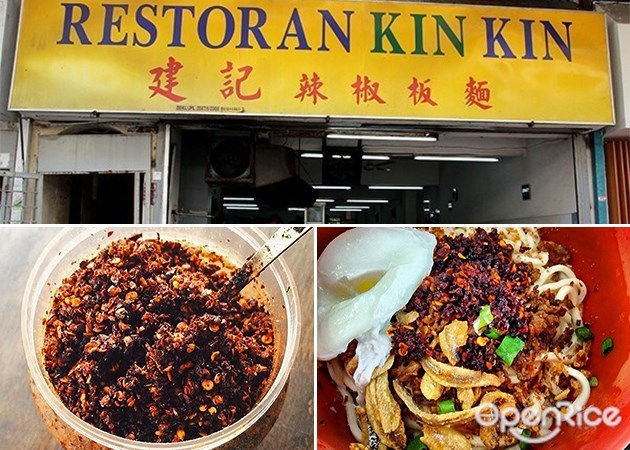 Springy texture of the handmade pan mee and that amount of chili on each bowl surely is the key to a happy tummy! Usually crowded, every table is seen enjoying a bowl of chili pan mee that is fragrantly good, the chili here indeed more aromatic and flavorful.

2. Super Kitchen Chilly Pan Mee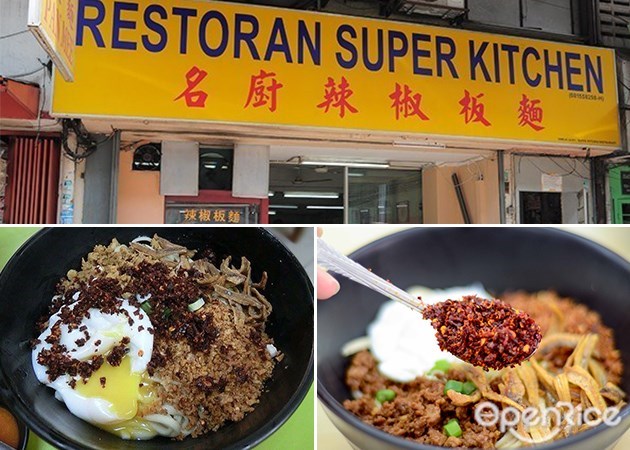 Another famous pan mee restaurant, they currently have 8 branches around Klang Valley. Comes in a few cooking style of Chili pan mee, Soup pan mee, Curry pan mee and Pork slices pan mee. Chili flakes here are generously available on every table, add them up into the noodle as you wish!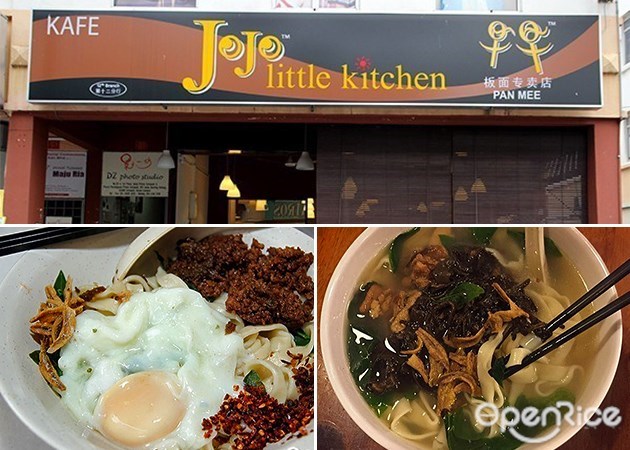 A familiar name that you've tasted them so many times as they have so many outlets around the Klang Valley, Jojo Little Kitchen serves Chili Pan Mee as well. A wide variety of pan mee to choose from, the chili here was spicy and fried until fragrant thus it is much more savory and makes you adding more into your bowl of mee!

4. Madam Chiam Curry Noodle House

Another famous noodle shop at Taman Connaught, they had been operating here for more than a decade. Many patrons were willing to wait for tables and the pan mee there even when it is very crowded. Pan mee here were made fresh daily and the texture is smooth and springy. Eaten with a poached egg, minced meat, fried shallots and that special homemade dry chili, a bowl of chili pan mee will surely be your favorite!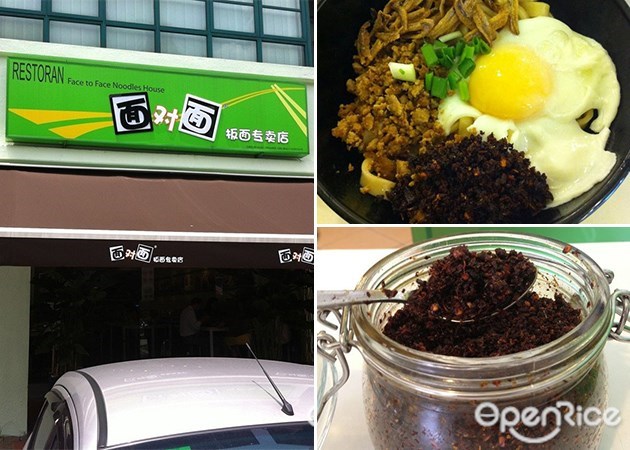 Another chain pan mee restaurant that sells specialty pan mee noodles, they have many choices of noodles like Sarawak's Kolo mee, Black pepper sizzling noodle, Loh mee and not forgetting the dry chili pan mee too. Same thing that the dry chili flakes were easily available at the table, add accordingly for extra 'oomph'!