Meat that is marinated to perfection and filled with flavors then nicely placed into wooden skewers and slowly barbecued under charcoal fire, isn't it great to enjoy your 'Satay' this way? What are the other kinds of 'Satay' that you've tasted so far besides the chicken, beef or lamb meat? Let's taste all kinds of Satay around Malaysia today!


More than 60 years and still operating in Ipoh, they are famous for the pork meat, innards & intestines 'satay'. Uses charcoal fire, the barbecued smell was strong as it is so much more fragrant and meat texture is still succulent and juicy. Peanut sauce a must dip!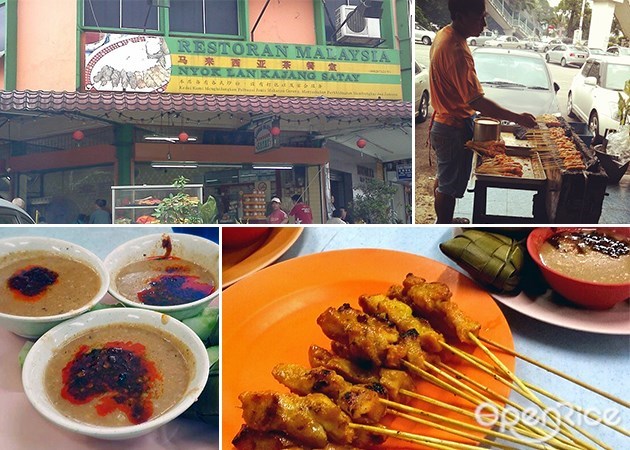 A famous restaurant for Kajang Satay, many will know this place when asked. Patrons were willing to drive all the way to Kajang for their satay, and you might need to wait for it to be served to your table for up to 30 minutes during peak hours. Wide selection of meat from lamb, beef, fish, chicken and more, remember to dip into the peanut sauce that has a mixture of sambal in it!

Melaka Sun May Hiong Pork Satay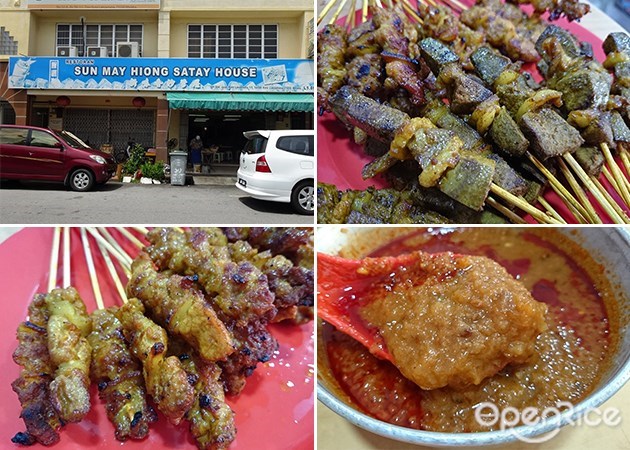 Melaka's famous for pork satay too if you didn't know about that. There are many places you can get your pork satay cravings fixed but not many can satisfy you like Sun May Hiong does. Fragrant and meat packs a punch, they do have the pork liver satay too. The dipping sauce was seen to be different as they use the pineapple sauce instead. Slightly pineapple's sour taste and sweet, worth the try!

Sarawak Pork Satay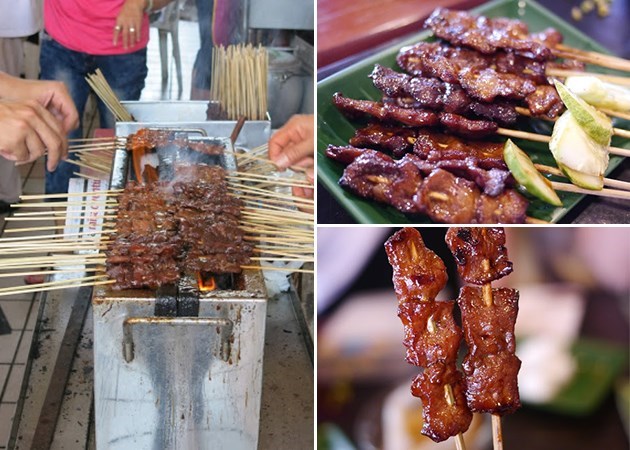 Photo credit: when2meets2
At Carpenter's Street, there is a satay stall that operates in a food court sells this famous Sarawak pork satay. A Teo Chew family that runs this stall, it is usually packed with patrons and look at that piece of pork satay that is nicely charred and caramelized, so delicious!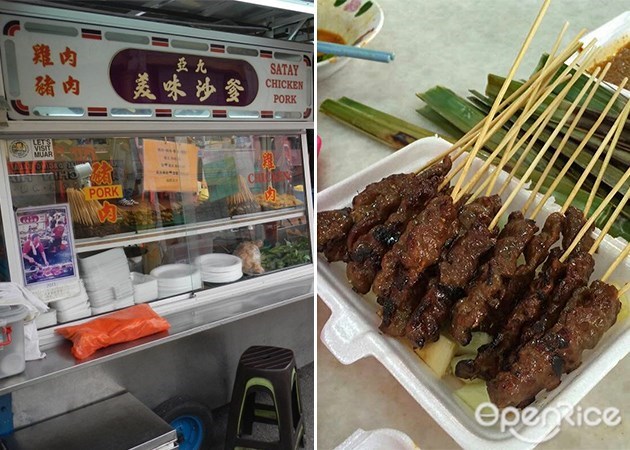 A must try when you visit Muar, come to Ah Kow's satay stall. Famous for the pork satay as well, the owner started operating his satay stall since the 70's. You might not get this satay around anywhere else – Blood cockles' satay! Eaten with the homemade secret sauce, fantastic!