The crêpe cake, a.k.a.
mille crêpes
, is a stunning French cake consisting of at least 20 layers of crêpes, all stacked up, with luscious filling in between — from pastry cream and buttercream to whipped cream and ganache. Together they bring sublime sensual experience to the palate, and are available in endless, enticing varieties for everyone to try. Here are our pick of K.L.'s five best crêpe cakes, all of which you shouldn't miss!
(The restaurants are listed in no particular order. Some of the establishments below are not halal.)
1. Nadeje Cake Shop @ 3 Two Square, P.J. Original Crêpe Cake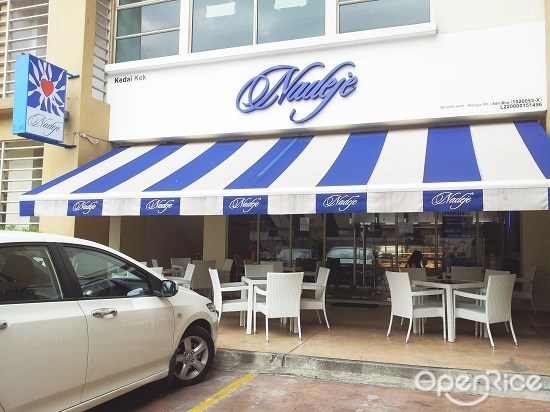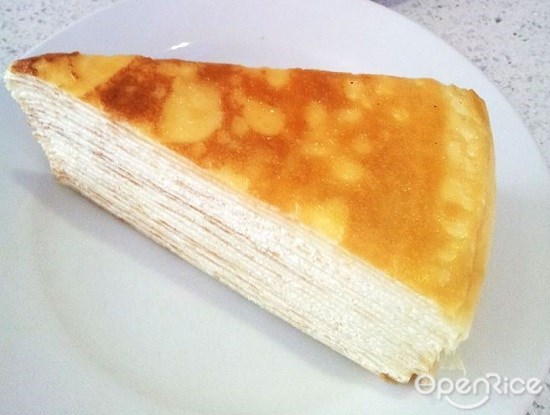 First popularized in Malacca, they have finally made their mark in the Klang Valley! Their homemade, vanilla-flavored Original crêpe cake has been a bestseller for years. It's tender and smells sweet with its heavenly vanilla scent. The vanilla pastry cream is smooth, yet not greasy. What a perfectly executed dessert!
2. Food Foundry @ Section 17, P.J. Salted Caramel & Almond Crêpe Cake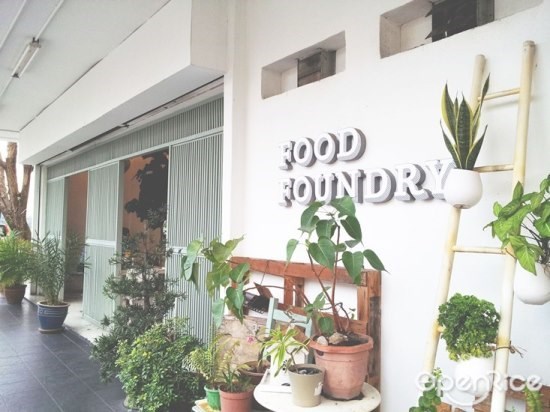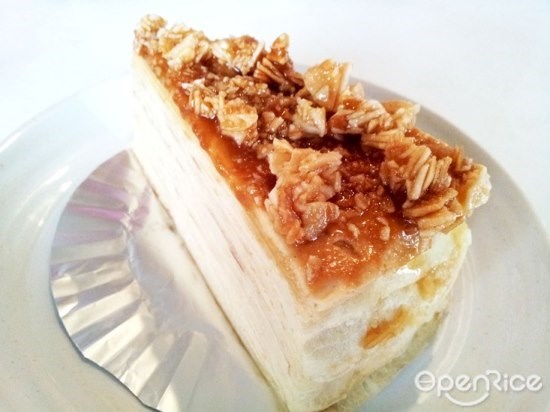 Crunchy, sweet, slightly salty, moist, soft, velvety. This work of art has salted-caramel almond pralines on top, which work like an appetizer, slowly unveiling you to the vanilla-pastry-cream-filled crêpe layers below. The flavors are simply match made in heaven. Despite the nuances in texture, the cake still feels as though it's melting in your mouth… It's really that tender.
3. Arthur's Hokkaido Mille Crêpe Cake @ The Pavilion Tiramisu Crêpe Cake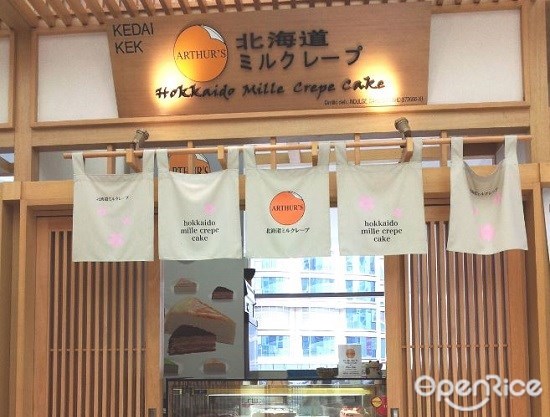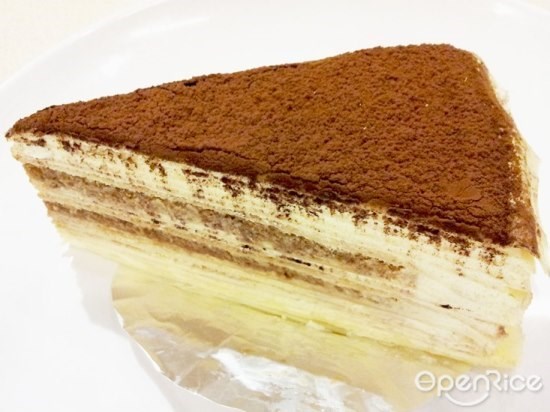 This tastes exactly like the famed Italian dessert. Between the soft, spongy crêpe layers are vanilla and coffee pastry creams. Dusted generously on top is bitter cocoa powder, which helps to cut the richness and gives it an elegant finish. Definitely a pick-me-up!
4. Eight Ounce Coffee @ The Gardens
Choco Cranberry Crêpe Cake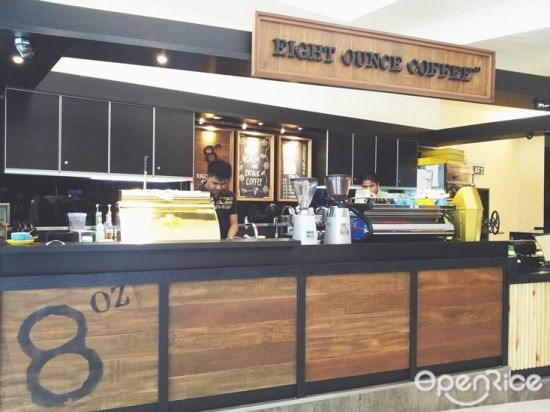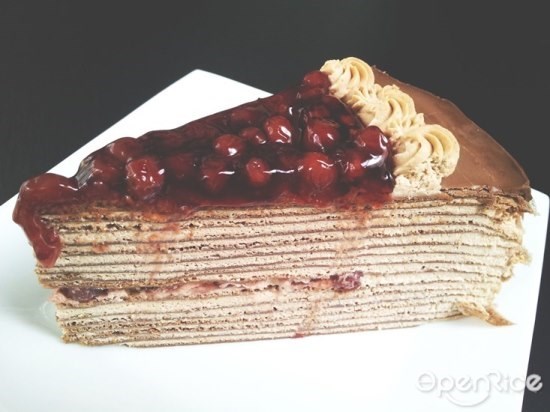 This masterpiece stands magnificently and is sturdy enough to slice like an ice-cream cake. Atop the layers of chocolate crêpes and chocolate pastry cream is luscious, sweet and sour, ruby-red cranberry preserve, which gives the chocolaty dessert a refreshing lift. And surprisingly, the two flavors pair up well, bringing out the elegance in one another.
5. Tokyo Pastry @ Avenue K
Bamboo Charcoal Crêpe Cake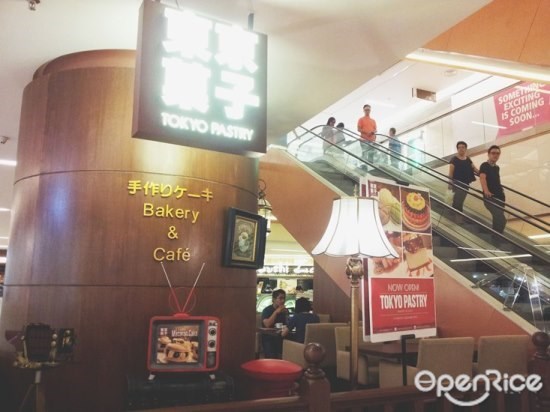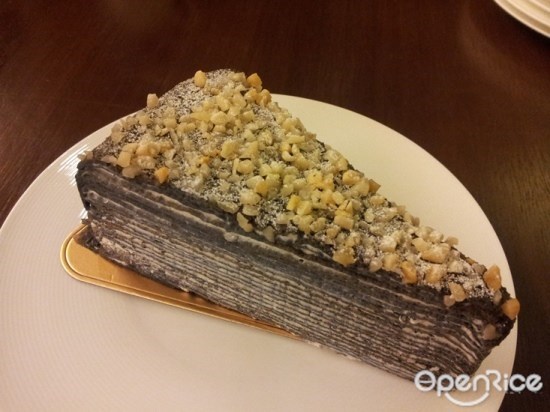 This black beauty — thanks to the added bamboo charcoal powder — has been a bestseller at the pastry shop. For anyone interested in a good-for-you twist to the typically decadent dessert, this might be it, because bamboo charcoal is known for its health and beauty-boosting properties. On the palate it feels smooth, yet neither overly sweet nor rich and surprisingly refreshing. The nuts on top add a lovely finish. What a pleasant change from the norm.
Discover more best cake restaurant
Find out more top dessert restaurant
Other Related Topics