A piece of flat bread but filled with excitement in it when eaten, cheese naan would be so good eaten hot and all fluffed up. Soft, chewy, and melting cheese naan that cooks in a Tandoor oven would be such a perfect treat right now! If you ever order cheese naan, make sure they aren't stingy with the amount of cheese they'll be putting in for sure.
Let's get cheesy tonight, shall we?


1. Nathan's Corner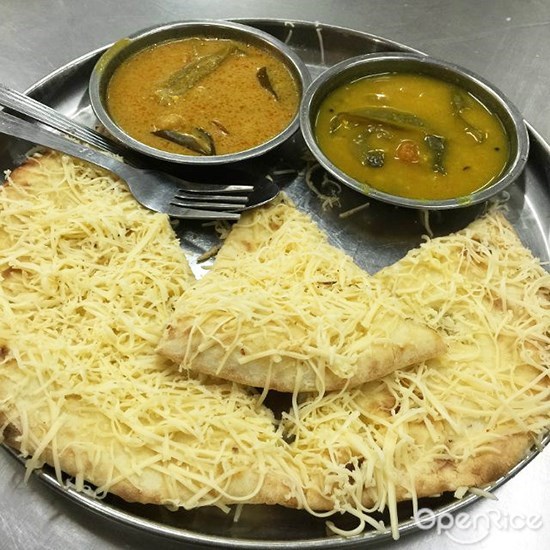 Why are patrons coming over and over again? Come here and try the Cheese naan yourself and you'll get it. Different from much another cheese naan, grated cheese were all on top of the hot and fluffy piece of cheese naan, eaten just as it is, totally savory! Looking at that amount of cheese, you know it's delicious of course!


Can you imagine the amount of cheese used to it that makes it so irresistible tempting? Pulling it high up while it is freshly served, that amount of cheese can make you go gaga over it. They are a regular 'mamak' restaurant that serves many varieties of food but many are here for the cheese naan instead. Without fail, you'll see many tables ordering this naan, and do you know you get order 'cheese naan extra' too? This means, MORE CHEESE!


A 24-hour restaurant that still gets many visits from the night owl; they are just a great place to 'lepak' around among the youngsters. Famous for their cheese naan for a long period of time, we bet you've tried them before too! Thick and fragrant savory cheese, no one can resist not to try it at least once!


Bangsar isn't just about fine dining and 'atas' all the time. Come over here and enjoy some local delights like Cheese Naan that was quite a hit at this area too. Been operating since the 1970's, you'll surely enjoy the cheese naan too. If you're not into the plain cheese naan itself, do try out their Garlic butter cheese naan too. Fragrant, soft and savory! Do you know they are famous for Nasi Briyani Ayam Madu as well?


5. Murni Discovery Restaurant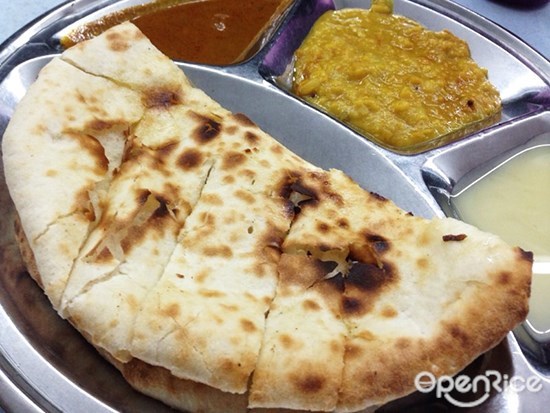 Not forgetting this place where it is always flooded with patrons every day without fail. Apart from the famous Mee Raja, Cheese Naan too makes it into the list! Same soft and fluffy, their cheese naan are slightly bigger and best to share it with your buddy too. Eaten with the provided gravy like dhal, curry, and sambal, another legit excuse to 'lepak' at Murni tonight, isn't it?