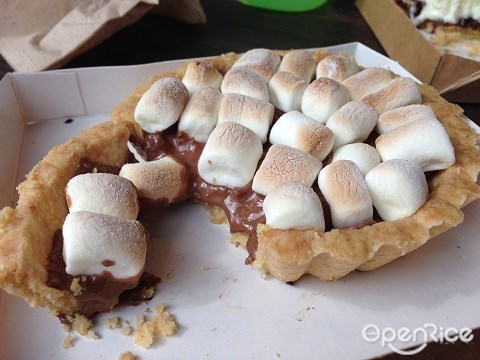 A strategic location shoplots facing the LDP highway, sandwiched in between upscale housing areas, and in the vicinity of offices, colleges, and several shopping centres, it is thus unsurprising that an innovative boom of F&B outlets has sprung into live in Damansara Uptown. The area has been recently been dominated by new cafes and eateries, bringing customers a wide range of fun, quirky, and innovative foods to sample. Apart from trendy eateries and hipster cafes, the area also plays host to famed eateries which has served the test of time – such as Sate Kajang, Capital Nasi Dagang, and Ratha Raub outlets. Listed below are 15 must-try places in Damansara Uptown.
(The restaurants are listed in no particular order. Some of the establishments below are not halal.)
1. A Pie Thing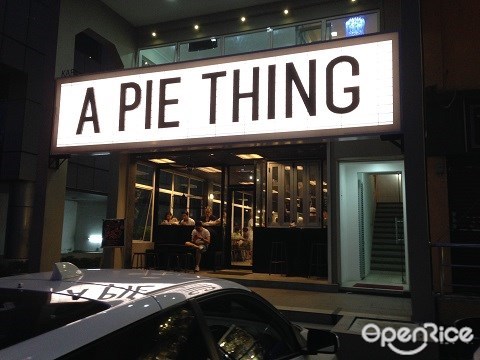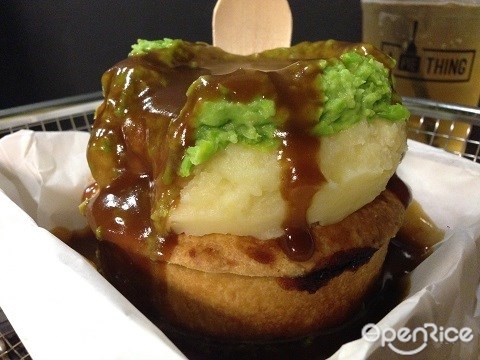 Do you love anything and everything pie? Pie fanatics rejoice! A new fun eatery specializing in pies, and only pies, has emerged! That's right, everything from mains to desserts and even ice-cream says PIE. What sets pies here apart is that all pies are freshly created from scratch and baked in batches every day. The piping hot savory pies can be served ala carte or with a towering mound of mash potatoes and/or mashed peas. Savory flavors to try are the steak and cheesy chicken flavors. Meanwhile, desserts are a must here with the Smores, Apple Crumble, and the Elvis pies most likely guaranteeing a return visit to A Pie Thing.
2. The Good Batch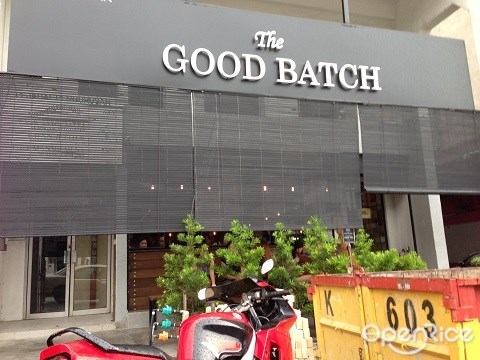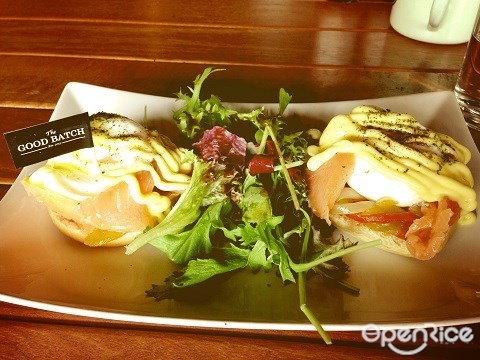 Arguably the best breakfast joint in town. Eggs seem to be what The Good Batch does best and it is certainly difficult to find places which do the perfect poached eggs. Poached eggs here are bouncy with the center containing a bright circle of runny yolk which streams out at the slightest touch. Best bets here are the Norwegian, the Portobello Road, the Hangover Mess for the meat-lovers, and the Ang Moh for those feeling hungry.
3. Departure Lounge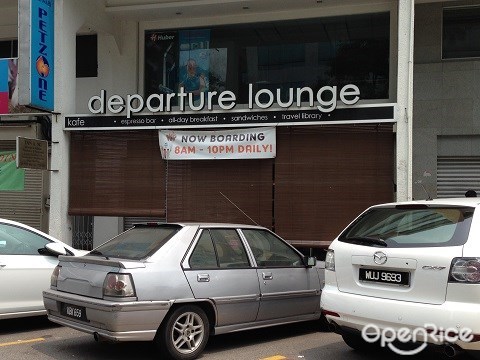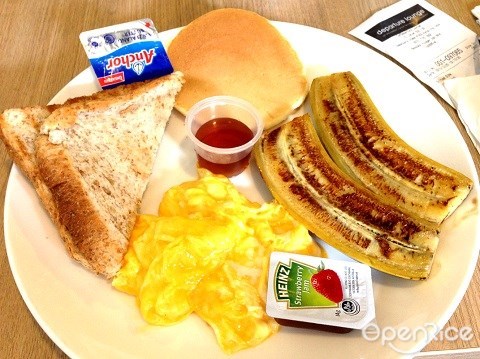 Apart from brewing up a good cuppa, departure lounge also offers customizable all-day breakfast sets whereby customers can choose 3, 5, or 7 items from a list which offers the likes of baked beans, sausages, ham, bacon, eggs, mushrooms, hash browns, pancakes, and even grilled bananas. Other than breakfast, pasta, sandwiches, and salads are also available, all at a very affordable price.
4. Kaffa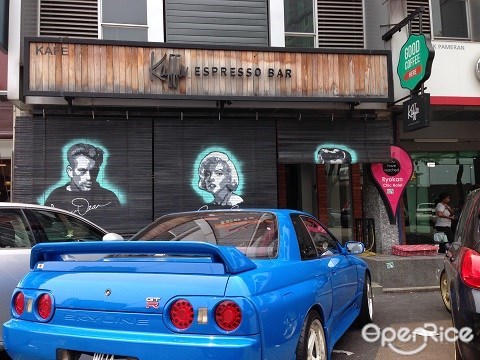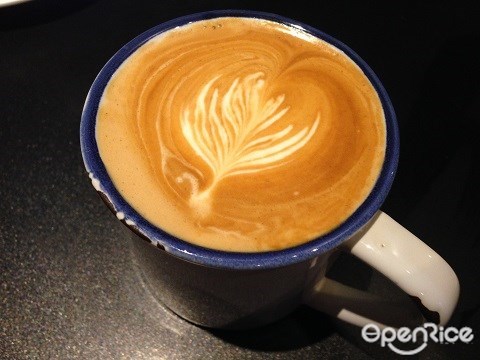 Good coffee? Here! Kaffa specializes in espresso based drinks served in a vintage American-theme setting. Caffeinated drinks dominate half of its menu. Apart from that, salads, pastas, sandwiches, all-day breakfast, and an assortment of home-baked cakes are also available for order.
5. Epicuro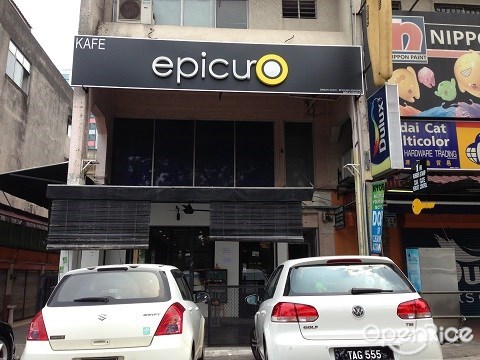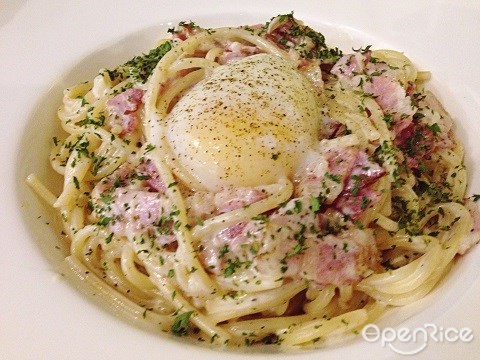 Epicuro seems to always have a full house. This leads to the conclusion that food here is worth the wait. The menu here spans over a wide range of western delicacies such as pastas, salads, and sandwiches. Most dishes here are well-executed. Those particularly likeable are its carbonara served with poached egg, pork loin linguine, meatball spaghetti, ceasar salad, pulled pork sandwich, and lamb shank. Desserts prove to be highly satisfying as well.
6. Ecole P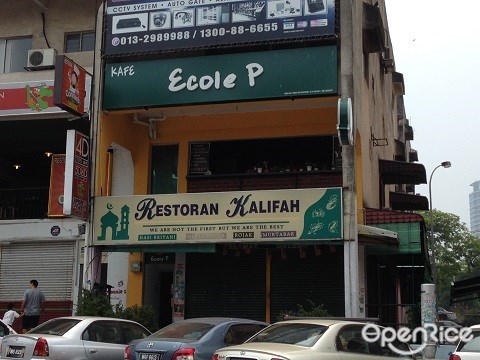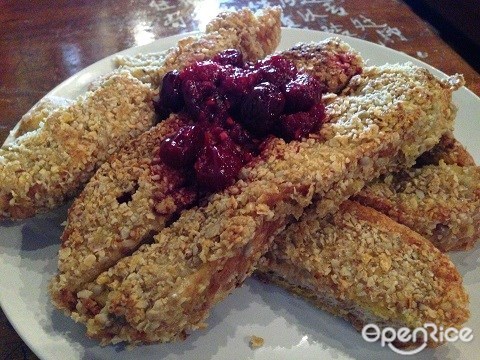 Ecole translates into "school" in French. This is a quirky eatery with a back-to-school theme with special particular to details - its cutleries are served in metal pencil cases, the honey are served in baby milk bottles, and its menu is scribbled in "buku latihan". Ecole P strives to be as innovative as possible in its menu. For instance, dried cranberries, salted egg yolk, and bacon bits are added into its pumpkin soup while crushed cereals and sesame coats its French toast. The unusual addition tickles the taste buds. However, for those feeling a little conservative, Ecole P does do up a good Hainanese chicken chop too.
7. Fat Spoon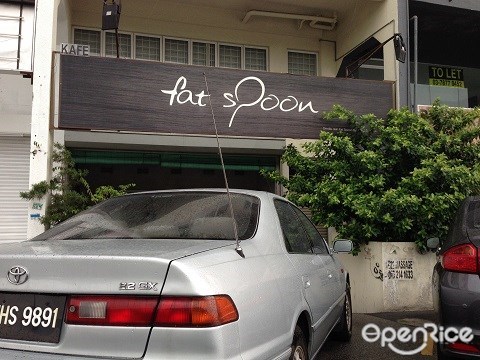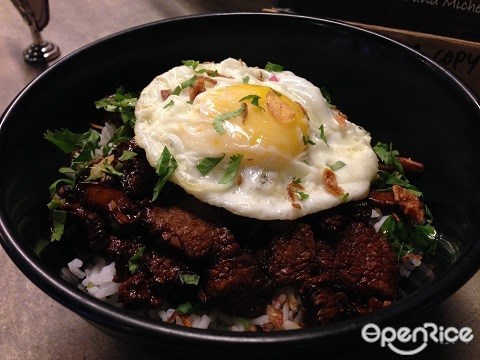 Two sisters of Nyonya decedents whip up Nyonya cuisines with a modern twist. Moo Moo Rice Bowl and Ulam Fried Rice are the recommended dishes here, boasting a hearty, filling bowl of comfort. Besides that, its dessert spring rolls filled with cempedak or bananas and served with a scoop of vanilla ice-cream is also highly likeable.
8. Obanhmi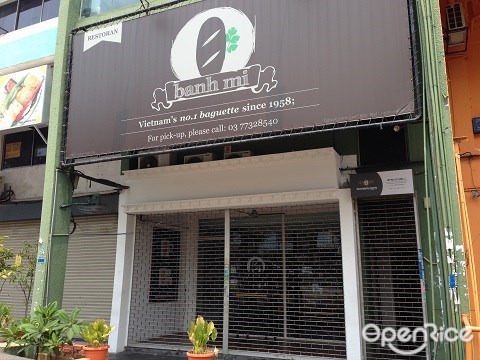 This is a Vietnamese version of Subway. These freshly baked baguettes are stuffed to the brim with ingredients and flavors inspired from Vietnam, such as pickled radish and carrots, Vietnamese chili sauce, cilantro, and lemongrass. Two of the most-ordered baguettes here are the O School and O BBQ.
9. IKU Japanese Fusion Sushi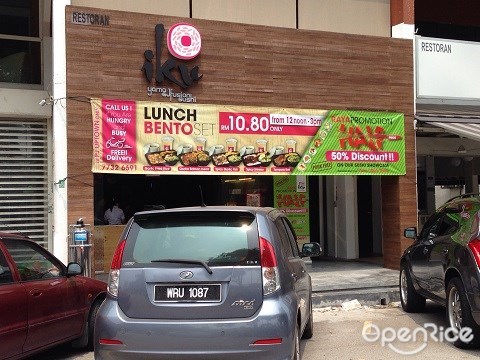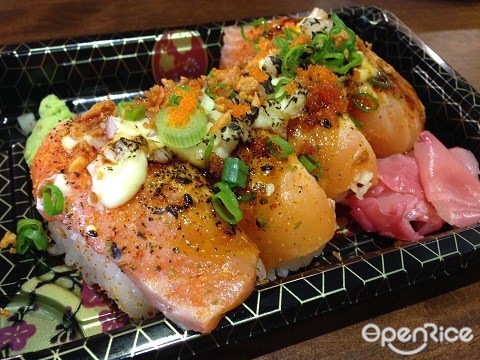 A new venture by the chef behind Yama and J, IKU brings patrons chef Yama's delicious specialties at a more affordable price. A display of ready-made sushi's is present for those who are in a rush and delivery services are also available for free with purchases above RM10. Chef's specialties are however made fresh by orders. Chef's specialty includes the Fusion Salmon Belly Osaka and Fusion Mango Waikiki which are served drenched in special sauces and also served separately with 4 types of special sauces – wasabi mayonese, honey yuzu, chilli garlic, and spicy mayo. Bento boxes are also delicious options to fill the tummy with the likes of salmon teriyaki, chicken teriyaki, and ebi tempura.
10. Japanese Noodle Arata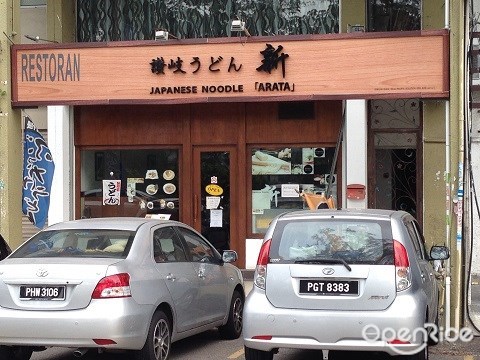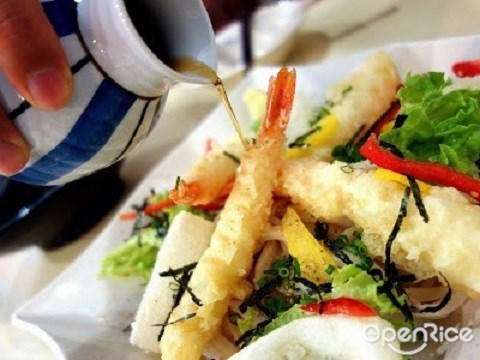 Even though the restaurant name say "Japanese Noodle", udon is the only type of noodles served here. No complains here though as udon served here is top notched. The slurp-worthy noodles are served either hot or cold with the recommended ones being the ramen styled udon, mentaiko mayonese udon, and mix tempura udon.
11. Village Park Nasi Lemak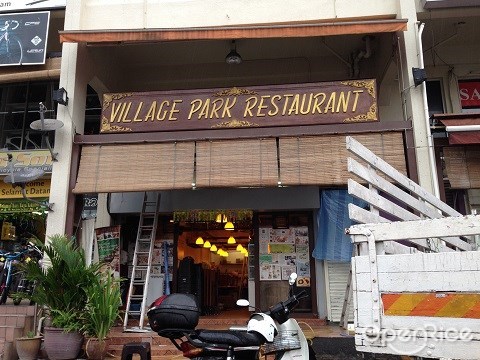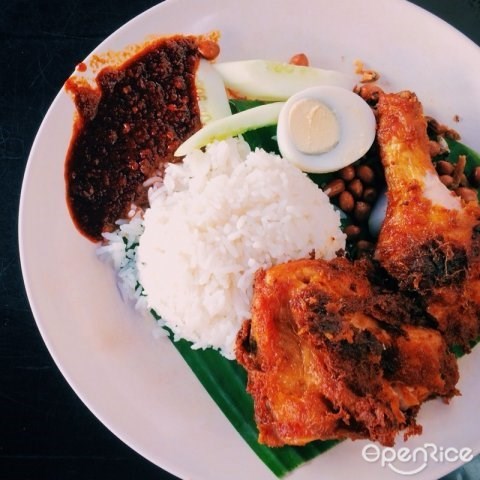 This has been crowned as the best Nasi Lemak by many. Even famous political or entertainers make appearances here! Typically, most people would go for the Fried Chicken Nasi Lemak, which comes with a respectable sized chicken and the usual Nasi Lemak companions – fragrant coconut rice, sambal, boiled egg, cucumber slices, and crispy anchovies and peanuts. Meanwhile, the fried chicken has a crisp and fragrant skin, which has been marinated by spices such as onion and garlic. Warning: do expect to wait if you visit during peak hours.
12. Restaurant Damansara Uptown Hokkien Mee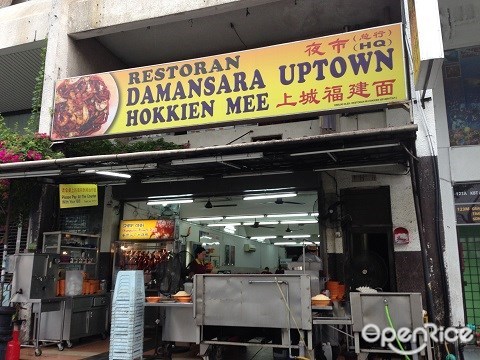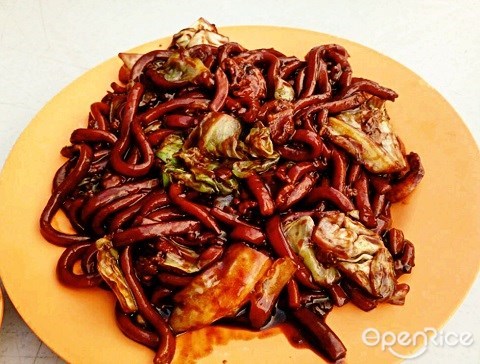 A sinful dish, these thick strands of noodles wok-fried until it oozes heavenly fragrance is a familiar comfort food to most of the Chinese ethnic. For those fans of lard, this is the place to be as dishes of lards are available as side orders. Not only the Hokkien Mee is good here, other recommended dishes would be its pork soup, which is just perfect for a cool day!
13. Capital Nasi Dagang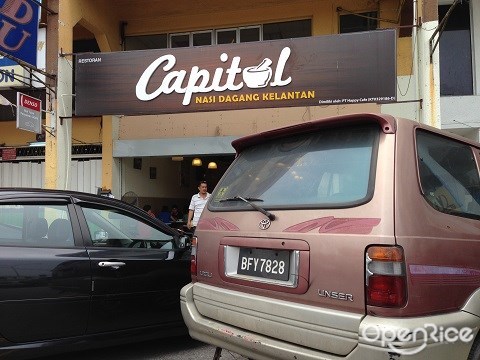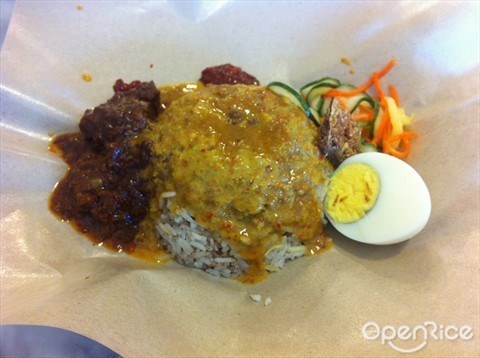 This is an offshoot from a famous Nasi Dagang stall of the same name from Kelantan, where Nasi Dagang originates from. Patrons can choose between three choices of rice – nasi dagang, white rice, or a mixture of both. The traditional Nasi Dagang is served with gulai ikan tongkol, which is a curried local fish that resembles tuna. Other companions for the Nasi Dagang would be curry chicken, beef rending, curry prawn, and curry squid.
14. Restaurant Ratha Raub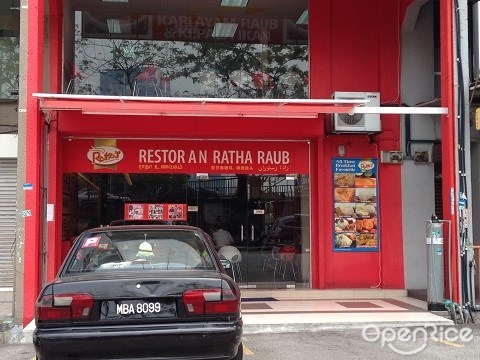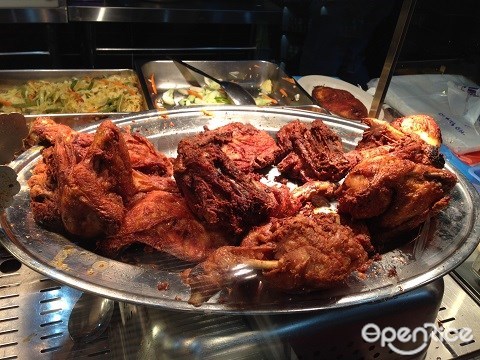 This is an offshoot from Raub's famous curry house. Ratha Raub's claim to fame is its fish head curry, which is served in the company of brinjal, ladies finger, and cabbage. The curry gravy is wonderfully fragrant, boasting an ample amount of spices and creamy santan. Other than that, Ratha Raub also serves up a mean curry chicken, chicken rending, and fried chicken.
15. Brother's John Ramli Burger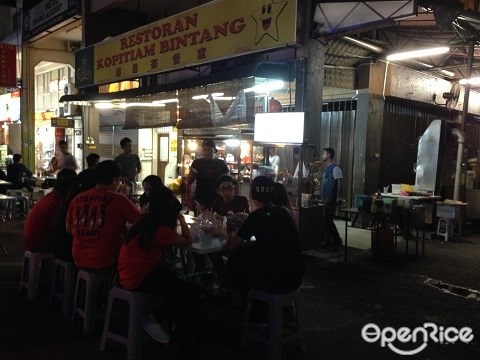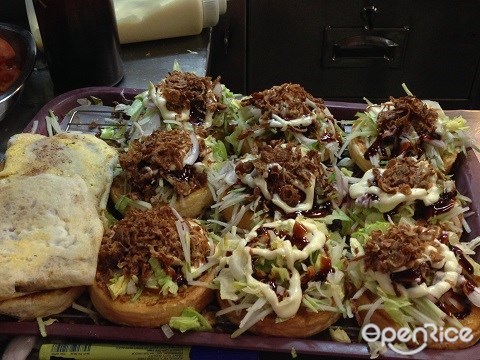 Ramli Burgers are typically at a Malaysian's top-of-mind recall whenever one gets hungry during late night. Even with the latest burger joint boom, Brother's John Ramli Burger has without a doubt managed to sustain its clientele base. As burgers are made to order, unlike some other infamous Ramli Burger stalls, do expect to wait. The Chef marinates the patties while grilling them. Rumour has it that it is the secret sauce added in during this marinating process that catapulted these burgers into stardom.
Search for the Best Japanese Foods in Klang Valley
Discover the Best Hokkien Mee in Klang Valley
Other Related Topics