We are so used to dine at the nearest place around us that makes us tend not to travel far to other places for instant – Klang. No doubt Klang is indeed the place for some authentically good Bak Kut Teh's, but don't worry, they aren't all about BKT but of course, a place that is filled with recommended food that you really need to try today!
What's good here? Head over here for some Hainanese delights – Hainanese Chicken Rice, Hainanese Coffee, and the Hainanese Roti Bakar & half boiled eggs. The chicken rice here served in rice balls, soft and buttery taste, the chicken meat was tender and smooth that's indeed worth the try!


2. Wealthcome Seafood Restaurant
Located at Bandar Botanic here, this is indeed one of the restaurants to come for good home-cooked dishes created by the experienced chef here. Ingredients used were fresh and up to the standard that's affordable as well. One of the must try – Seafood & Herbal Superior Soup Pot that comes with fleshy crabs, clams, and prawns cooked with herbs. Not only this, do try the 3 Ingredients Thai Style Pot or Braised Pork Belly, you'll sure to like it!
Usually packed during lunch hours, this is the place for some delicious Beijing style roast duck and roast pork! The roast duck was seen on most tables, nicely roasted as the skin is crispy and the juices still remain inside making the meat moist and tender! Roast pork too was fantastically done, which you really need to come over here for some delightful meaty feast!


Craving for a bowl of homemade Pan Mee right now? Then head to Fatty Mee Hoon Kuih here. Known for the best smooth 'hand-teared' Mee Hoon Kuih, then served in that pork bone broth that is cooked for hours with anchovies thus the taste of the soup is refreshingly good with a hint of sweetness. Be sure to come here early to secure a bowl of satisfaction guaranteed Mee Hoon Kuih!


Not forgetting to look out for a plate of hot and fragrantly good Nasi Lemak, come to Brilliant Nasi Lemak here! Consists of a huge chicken drumstick, sambal squid, and prawns, totally worth the try! Sambal was good as it has that added spiciness in it. Not only Nasi Lemak, they do have noodles like curry noodles, Wanton noodles and more. Psst, do you know that they serve the pork rendang here? Totally gotta try them out!


6. Modern Satay Lok Lok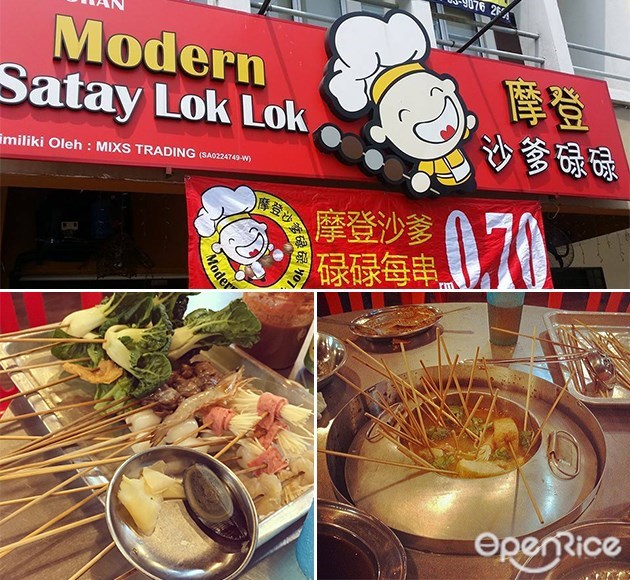 Photo credit: summerwong Instagram, lulu_luyee
Named as Satay Lok Lok, they are now serving normal Lok Lok and each stick cost only at RM0.70! Pick from the clear soup stock or Tom Yam soup, and then pick your own ingredients at the refrigerator. There are so many to choose from like cockles, fish balls, pork balls, prawns, vegetables, mushrooms, ham, bacon & enoki mushrooms, 'Fu Zhuk', squid and more! Simple, easy and filling, this is surely the place to be for some 'Lok Lok' moments without the need to sweat as they are air-conditioned!


Yes, many will come to Klang to enjoy Bak Kut Teh for breakfast but do you know what do the Klangites prefer? This is one of the places that they will come for morning tea – Dim Sum! Always crowded, the dim sum here is made to order so that they are always warm and fresh when served. Always the crowd pleaser – Char Siu Bao, Siew Mai, Yam Puffs, HK Style Chee Cheong Fun and more, name it and they have it!



8. PIM's Thai Food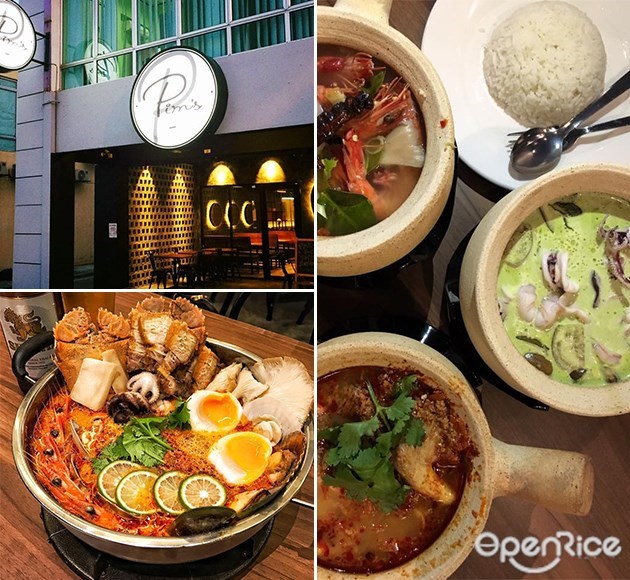 Photo credit: PIM's Thai Food Facebook
What about Thai food? PIM's a modern Thai restaurant where you'll sure to enjoy the best of Thai cuisine here. Extensive menu to explore from, what caught our attention would be the PIM's Super Seafood Tom Yum pot. Comes with a lot of ingredients like crayfishes, tiger prawns, Thai roasted pork, Hokkaido squid, freshly made fish balls, scallops, noodles and PIM's famous Tom Yum Soup! Creamy, spicy, sourish and totally appetizing, this pot is it!


9. Melawis Char Kuey Teow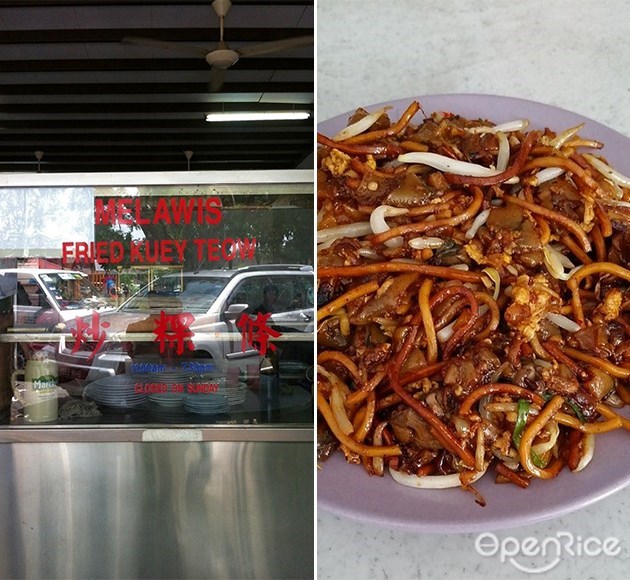 Photo credit: bigbadwolf5019 Instagram
Famous for the Char Kuey Teow, Melawis has been frying up uncountable plates of the best Char Kuey Teow here for more than 3 decades. Known for the 'Wok Hei', the smell on that plate of CKT, it is cooked using pork lard, bean sprouts, and cockles. Aren't stingy on the amount of ingredients and noodles used, that is why it is a must try whenever you're nearby! Psst, you'll surely love that crispy pork lard in it!
Have you ever eaten fried porridge? Come here to taste them yourself. Famous for its fried porridge that's filled with the goodness of pork lard, dried cuttlefish, yam bits and dried shrimps, it is indeed very fragrant and we are taught that we should eat it with the green chili for a flavorful kick. Besides, do order the fried crab mihun, superior soup Lala and mantis prawns because you'll surely enjoy your dinner there!

11. Kedai Kopi Ti Ee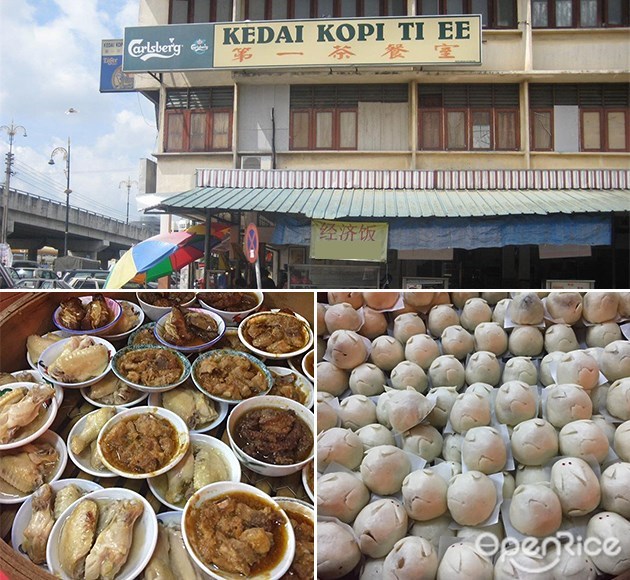 Photo credit: Chan Kong Art Facebook
One of the long queue places in Klang for food, come here at night for the Dim Sum. Been operating for more than 40 years here, they are only open from 10.00pm – 2.00am; many were here for the pau's. Many are willing to queue because the pau was indeed delicious and looks don't do the justice. Having a generous amount of filling in it and tastes really good, pick from the famous lotus paste, red bean paste or the mushroom filling, 'Sang Yuk' pau or Dai Pau (Big bun)! Be sure to come and queue for it!

12. Brew Factory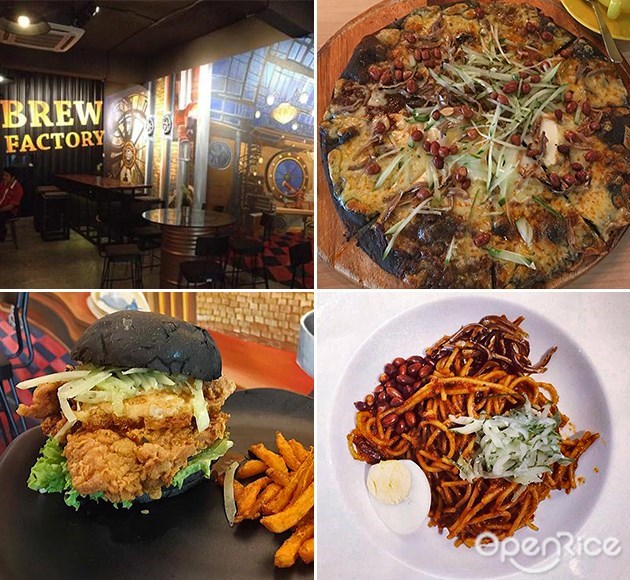 Photo credit: Brew Factory Facebook, charleneongsl Instagram
Raving about the Nasi Lemak craze lately? Then come to Brew Factory for more as they have already created the Nasi Lemak Pizza previously, now adding up to their latest collection of Nasi Lemak Burger or even Nasi Lemak Pasta! Not just that, enjoy the Ham Dan Squid and Prawns waffle, sweet waffles, pasta, snacks, milkshakes, coffee and more! You'll definitely enjoy the food there!


Of course, we said there is more than just Bak Kut Teh but in case if you're craving for it, then you should just head to Fei Kay here. Serves delicious BKT where you'll find a table easily, you'll love the dry version BKT here. Isn't very dry but in fact, there's still gravy in it, just great to be eaten with rice! Soup is flavorful as you can taste the herbs used in it, enjoy the meat and the ingredients – as they are all tender and fragrant!
Most probably you've tried before, but they are always worth the visit again especially for supper! Indeed you'll need to queue for a table when you're there early, but best to avoid the dinner time. Come here for the famous steamed lala, nestum prawns, Hokkien mee, butter mantis prawns, fried squid and the 'Yuet Guong Hor' Moonlight Kuey Teow!


More articles:

11 Food Stops from Sungai Buloh to Kajang with the New MRT Lane!

10 Food Places From Kajang

10 Great Food Stops in The Starling Mall!

8 Impressive Eateries Near Pasar Seni's LRT Station

8 Must Try Restaurants & Café @ Cheras Taman Yulek!