One of the most strategic location for all sort of food, name it you'll have it at Puchong! So much to enjoy from HK style delicacies and restaurants, the best roast duck, dim sum, Bak Kut Teh and more to enjoy from, Puchong is a must visit place you know?
1. Fu Wah Restaurant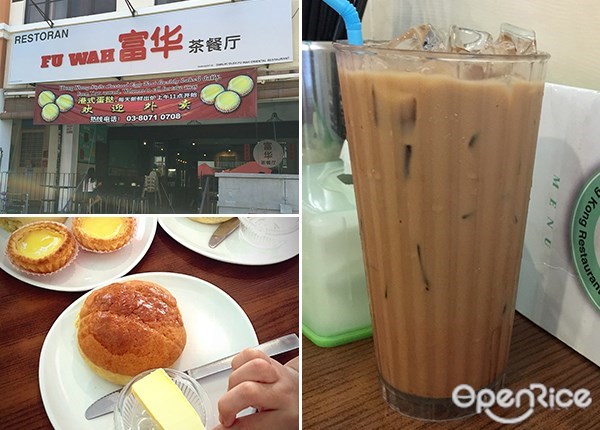 A Hong Kong style cafe that serves recommended Polo buns, milk tea, egg tarts and more to enjoy from. Hot food like 'Gong Zai' noodles, cheese baked rice, or the club sandwich too worth the try!
2. Akashi BBQ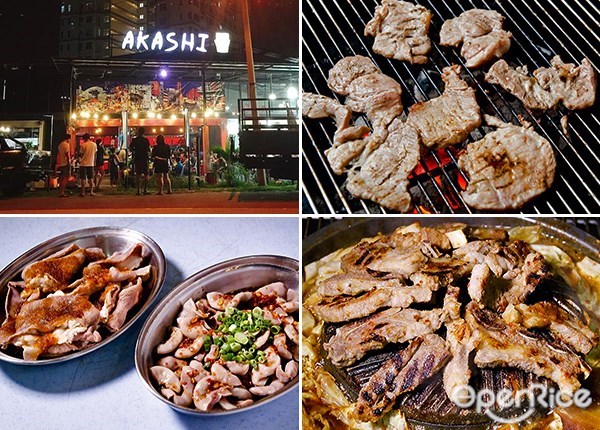 Photo credit: Akashi BBQ FB

Japanese BBQ is one concept. Why not combine it with the concept of an open-spaced BBQ restaurant? That's what Akashi BBQ did. You can now enjoy the weather and natural ambiance as you grill delectable slices of meat away atop the charcoal. Our best pick for you is the Genghis Khan, nicely marinated lamb meat grilled in a dome-shaped skillet, surrounded by slices of cabbage and savory broth.
3. Thai Gourmet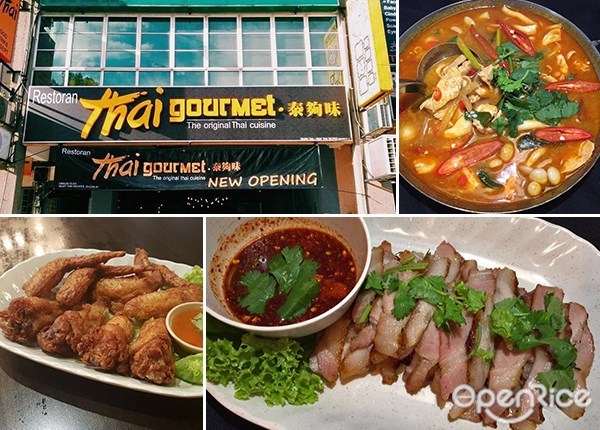 Photo credit: Thai Gourmet FB

Step in for a Thai-tantalizing feast at Thai Gourmet. A helping of the signature Thai Grilled Pork Neck will effectively convince any first-timers of the beauty of Thai cuisine. Aside from grilled pork, another one of the highlights of this place is the salads. Thai Gourmet serves the most appetizing Thai salads and of course, not forgetting the Thai tomyam that really awakens your taste buds!


4. Soon Lok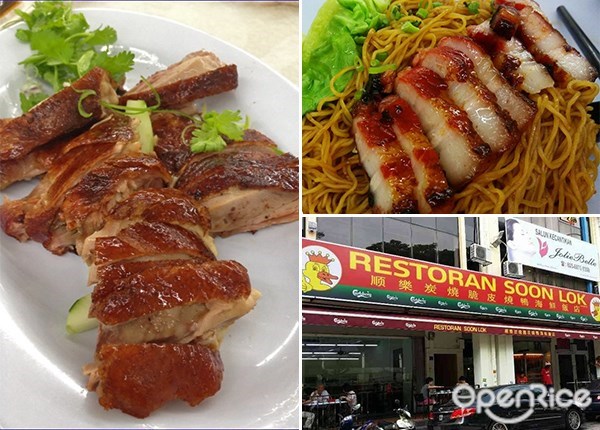 Puchong locals are probably familiar with Soon Lok. It's one of the more popular Chinese restaurants in the town. Meat is given the utmost justice at this restaurant. The Charcoal Roasted Duck steals the spotlight with its reddish brown, crispy skin and juiciness, followed by a handful of roasted pork and BBQ pork. If you have the extra appetite left, we think the steamed fish dishes will be the perfect ending for you!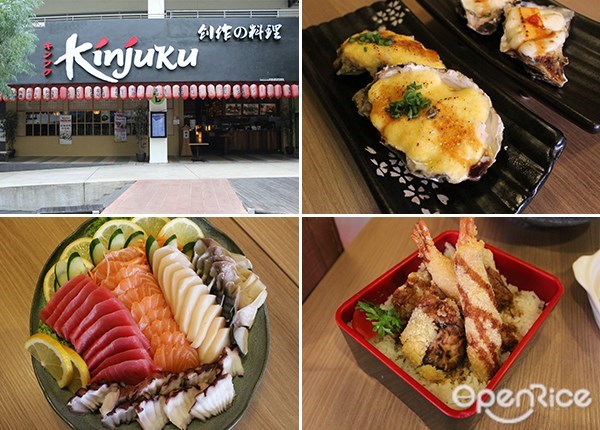 Japanese buffet with unlimited access to sashimi for 2 hours? Yes, please! Their sashimi is exceptionally fresh and we're also fans of the unlimited 2-hour access to Haagen Dazs and New Zealand ice-cream. Enjoy a variety of finely sliced, fresh-from-the-ocean raw fish for your main and then a scoop or two of ice-cream for dessert!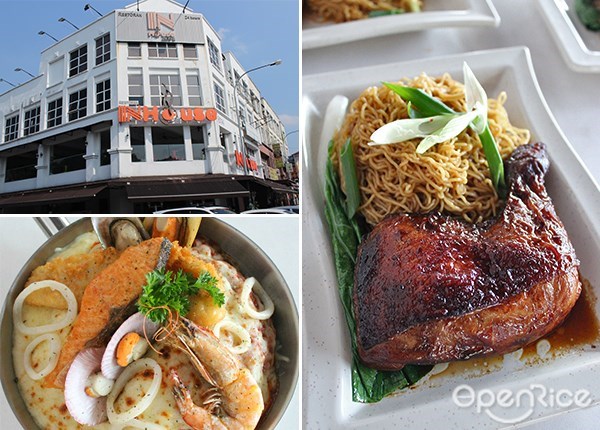 Nice environment, noteworthy ambiance, and good food to boot; that's what makes In House Café a must visit. This café is open for 24 hours and serves up dim sum and Western food. Our recommendation goes to their steaks and meat chops, specifically the chicken chop and signature sirloin steak. Pleasant for the mouth and alluring for the taste buds!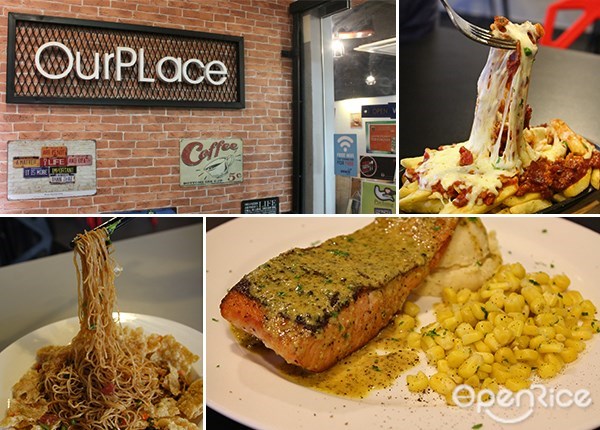 Our Place is a cozy little café tucked in the upstairs of a building that serves a fusion of Chinese and Western food. Google them up and you'd see mostly raving reviews; that's how good they are! Did we mention we love their coffee? Aromatic with the right texture; definitely not one to miss. Parking isn't difficult to find, so you can rest assured that you won't be taking 1 — 2 hours looking for a place to park just to be able to savor their delicious food and coffee.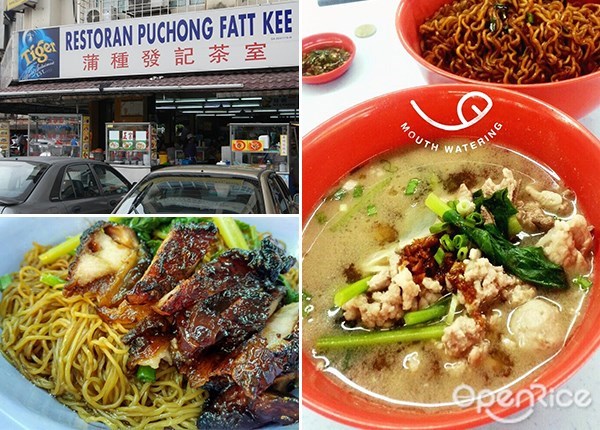 This coffee shop is home to some of the more famous stalls in Puchong. One of the said stalls is Wai Kei Wantan Mee. Their wantan mee is springy and uses egg noodles, pleasantly flavorful nonetheless, compliment by a topping of a perfect BBQ pork you'll love. Another stall you must check out is Pork Noodle, which many would head over here to get their pork noodle cravings fixed!


9. Foo Hing Dim Sum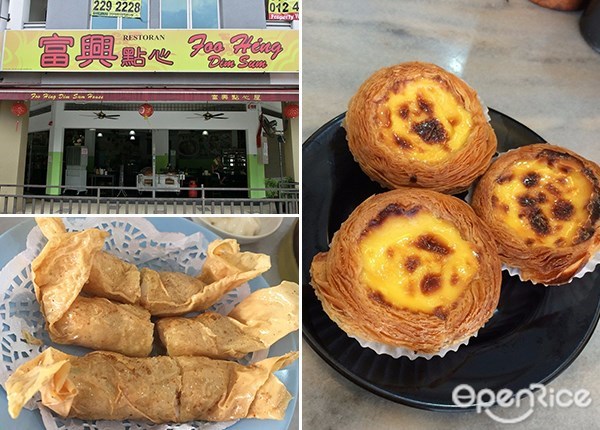 Moving on from Hong Kong egg tarts, here at Foo Hing we have Portuguese egg tarts! In fact, they're known to serve one of the most authentic and best Portuguese egg tarts in Klang Valley; one that can potentially be up to part with its original counterpart from Macau! Dim sum here is wonderful as well. Be sure to patiently wait for a table here!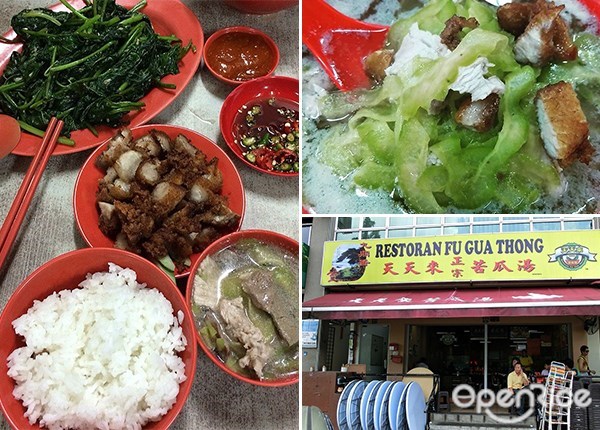 Known for Bitter gourd soup here, nothing goes wrong especially when it has pork slices and innards in it. Refreshing taste, it comes with a lot of thinly sliced bitter gourd in it. Apart from the must order bitter gourd soup, the fried pork a must order and the pork belly with yam too. Perfectly braised pork slices and yam that's soft and nice, worth the try!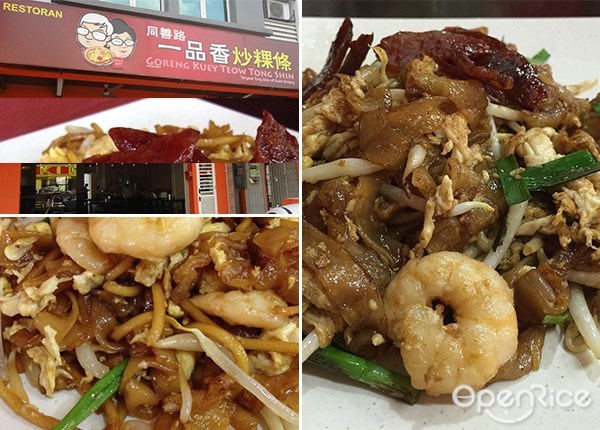 Specialization in char kuey teow is Tong Shin's job. The selections are small, with char kuey teow dominating the menu and other dishes such as pork ball noodles and lam mee. The char kuey teow come with different kinds of ingredients, ranging from Chinese sausage to cockles, and if you want all the ingredients on a single plate? Opt for the Fried Char Kuey Teow Special. Stuffed and aromatic!

12. Yap Chuan Bah Kut Teh Restaurant
There's nowhere else you can find dry bak kut teh that's better than here at Yap Chuan! They've made themselves a legend when they invented the dish years ago for a competition. With a bowl of succulent pork that's sweetened and seasoned by the presence of herbs and soy sauce, you can easily achieve a glimpse into heaven. Definitely, the best place to get bak kut teh in Puchong!


IN STYLE HONG KONG

In conjunction with Hong Kong Trade Development Council (HKTDC) to promote its Hong Kong cultural trends – In Style.Hong Kong [Asia's Lifestyle Trendsetter] campaign collaborated with us OpenRice Malaysia, a collection of Hong Kong-style restaurants in Malaysia are offering amazing discounts and privileges from October 2017 - November 2017! Click on the below banner for more exciting offers!


More articles:
13 Hong Kong Delights that Malaysians' LOVE
10 Restaurants for Steamy Hot Dim Sum at Klang Valley!