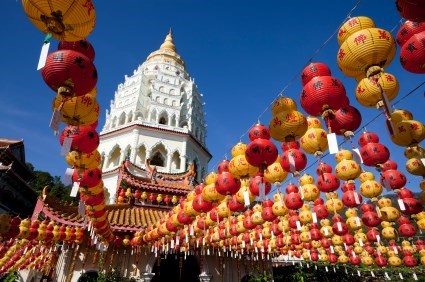 Planning for a trip to Penang? One of the best ways to learn about Penang is through its food, as food speaks of its people. Thanks to its 24/7 roadside food stalls and endless array of inexpensive, tasty street fare, it's now Malaysia's food capital and one of Asia's most sought-after food havens. Penang cuisine is multicultural, reflecting the island's blend of cultures — from Chinese, Malay, and Indian to Peranakan and Thai. Here are a few must-visit eateries where you can enjoy classic and authentic street foods of Penang!
Assam Laksa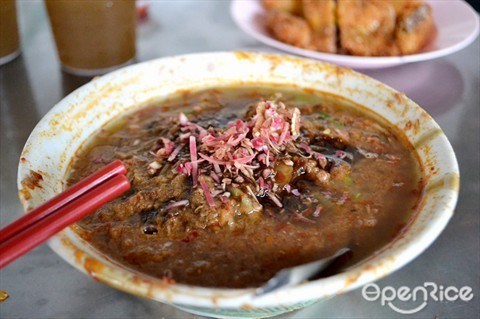 This famous eatery has been selling Asam Laksa for nearly 61 years, and the family-run business is now operated by its second generation. Their Laksa is authentic and spicy with ingredients that are served in generous portions, including mackerel and lots of fresh vegetables. Despite being busy preparing the bowls of laksa, the friendly operators make time to gesture to their customers to have a seat at any empty table.
2. Penang Road Famous Laksa @ Jalan Penang (Joo Hooi Cafe)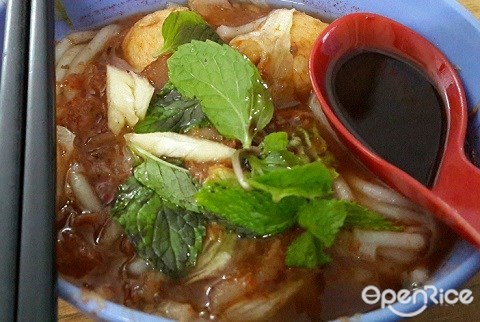 This popular coffeeshop is hard to miss if you happen to be wandering along Jalan Penang. Be prepared to wait for a table if you are here on the weekends or on public holidays, because the shop is always packed with customers. The broth of their signature Asam Laksa is thick and fragrant, as lots of shredded fish is used to prepare the broth.
More Assam Laksa stalls: Penang's Top 5 Asam Laksas
Curry Mee
Looking for the best Curry Mee in Penang? Head to this stall in Lorong Seratus Tahun, which is famous for its Curry Mee with thick and fragrant curry soup. The soup is so rich in taste that you don't even need to add any chili paste to it! The noodles are served with a generous amount of toppings, including peeled prawns, cockles, squids, pork blood and tofu pok.
4. Sister's Curry Laksa @ Air Itam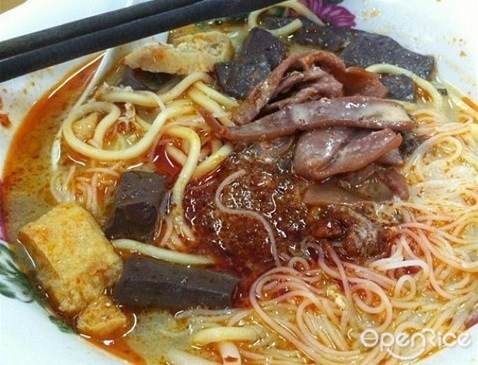 This legendary Curry Mee stall in Air Itam Pasar has been around for more than 60 years. It is run by two sisters who still carry all the utensils and materials to the wet market using a shoulder pole. When preparing the noodles, they are sitting on a small stool, exactly the same way as how they operated the stall 60 years ago. Visit them to enjoy a bowl of mouth-watering Curry Mee with a traditional twist.
More Curry Mee stalls: Top 6 Curry Mee in Penang
Cendol
5. Penang Road Famous Teochew Chendul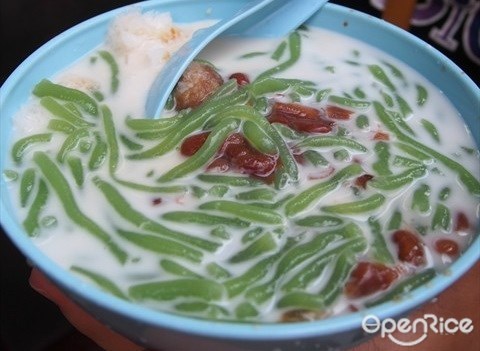 As one of the most popular cendol stalls around, this family-run business in Lebuh Keng Kwee attracts both locals and tourists. Their customers would usually stand beside the stall or take cover under a shade nearby while enjoying their cendol. They also have the options of eating it at Joo Hooi Café by paying a surcharge or free at another coffee shop down the road. Each bowl is packed with pandan-flavoured palm flour noodles, coconut milk, gula melaka and kidney beans.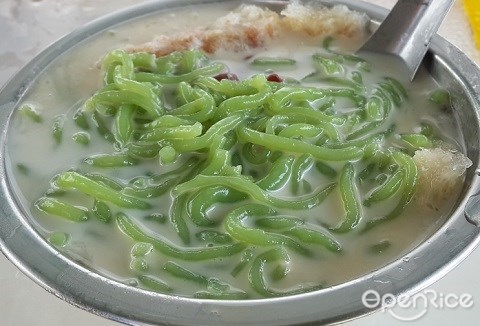 This cendol stall operator can be seen relentlessly pushing his stall to his usual business location opposite the Hong Leong Bank in Lorong Macalister. Motorists hoping to quench their thirst would show up as soon as the stall is open for business. Served in a light metal bowl, the delightfully brownish dessert can be finished off in a jiffy. Besides cendol, he also sells ais kacang and various drinks to quench your thirst.
More Cendol stalls: 8 Best Places for Cendol in Penang
Char Kuey Teow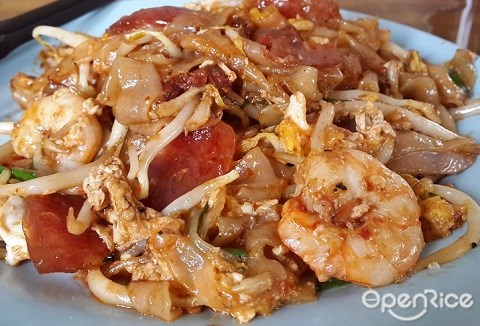 It is not difficult to locate this famous CKT stall at Jalan Siam, as there is always a long line in front of the stall waiting for their delicious Char Kuey Teow full of wok hei. When arriving at the stall near the junction to Jalan Anson, you'll see a gray-haired uncle relentlessly fanning the charcoal fire to prepare his famed dish. Their CKT is fragrant with lots of ingredients, such as prawns, cockles, Chinese sausages, bean sprout, chive and egg.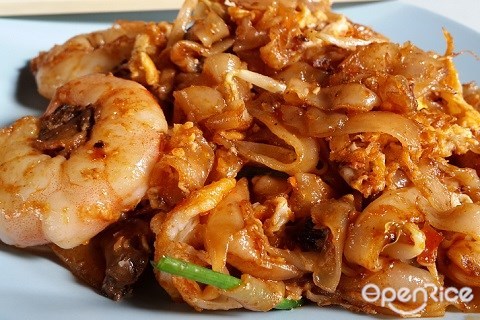 This stall in Khoon Hiang Café on Jalan Dato Keramat is regarded by many CKT lovers as one of the best CKT in Penang. Two types of CKT are available, including the normal CKT and the special CKT. If you like your CKT to be loaded with lots of ingredients, opt for the Special one, which is stir-fried with both large prawns and mantis prawns. Also, you can pay an additional 50 sen to replace normal egg with duck egg.
More Char Kuey Teow stalls: Penang's 6 Best Char Koay Teows
Nasi Kandar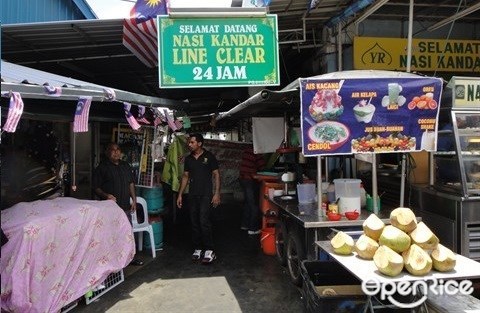 Established in 1930, Line Clear Restaurant in Jalan Penang is one of the oldest and most famous nasi kandar outlets on Penang island. A simple dish consisting of rice, curry chicken, cabbage, and fried omelette, then doused with the various gravy choices can have you finishing it up in no time. Oh, and don't forget to add the poppadom (thin, crisp wafer) to complete a satisfying meal!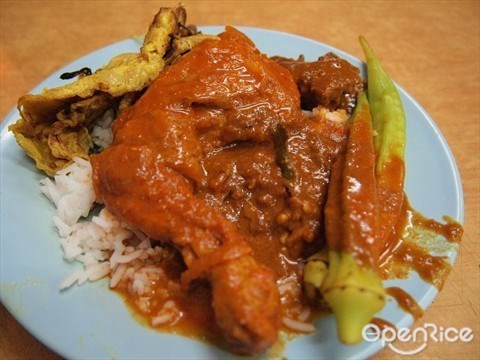 Even though it only opens at 10pm, a line begins to form in front of the restaurant at Jalan Masjid Kapitan Keling about half an hour earlier. With more than 20 dishes to choose from, patrons won't be disappointed with the food here. Take your pick from the different curries available to go with your rice, meat and vegetables. After trying the food, most people who have queued for a long time would say that it was well worth the wait.
More Nasi Kandar stalls: Penang's Top 5 Nasi Kandar Outlets
Lebuh Kimberley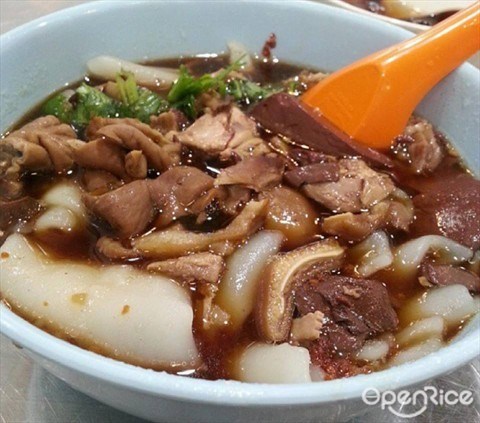 This koay chap stall is easily identified, as a long line of customers can always be seen waiting for their turns in front of the stall. It is thus advisable to arrive early. The dish consists of a type of Chinese noodle strips, stewed duck's meat, hard-boiled egg and various pig intestines. The ingredients are fresh, and the brown color soup is fragrant and rich in taste.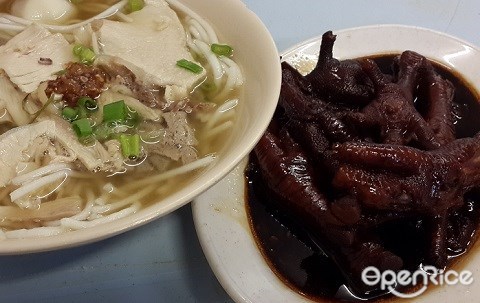 Visit this popular stall at Lebuh Kimberley for mouth-watering braised chicken's feet in soy sauce, which is usually ordered with koay teow thng. The chicken's feet are soft and dark in color after absorbing the essence of the soy sauce. The koay teow thng is also delicious with koay teow, lean pork, chicken's liver, fish balls, fried shallots and chopped spring onions.
More stalls in Lebuh Kimberley: 8 Must-Eats @ Lebuh Kimberley, Penang
Enjoy your food hunt in Penang island!
Discover the Best Curry Mee in Klang Valley
Hunt for the Top Noodles in Klang Valley