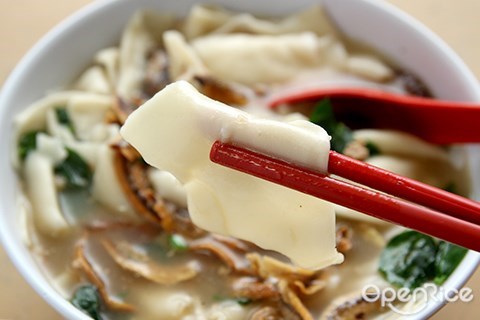 As Malaysian people are getting more and more health conscious,
Pan Mee
has become increasingly popular in Malaysia. The noodles of Pan Mee are normally freshly handmade and therefore free from any artificial colorings or preservatives. Go to any major town in the KL, PJ, there is high possibility that you will bump into a Pan Mee specialty restaurant, which shows how popular the noodles have become! Here we have picked 12 eateries in town that serve not only healthy but also delicious Soup Pan Mee!
(The restaurants/stalls are arranged in alphabetical order. Some of the establishments below are not halal.)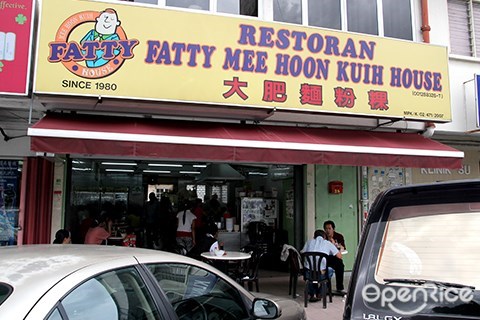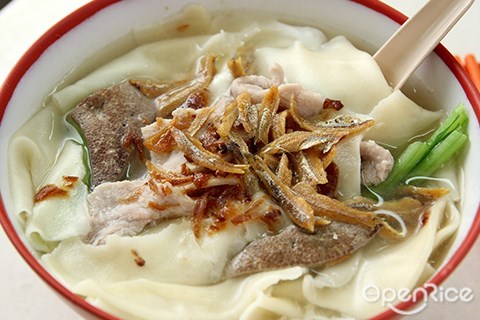 Opened its door to the public since 1980,
Fatty
is definitely one of the most famous Pan Mee restaurants in Klang. The place is quite busy even at off peak hours. Sometimes you can see the chef cooking five pots of noodles at the same time to satisfy the demand of customers. Only traditional Pan Mee with hand tear or thin noodles is offered here. Many patrons come from different parts of the city to savor their delicious Pan Mee with soft and tender noodles.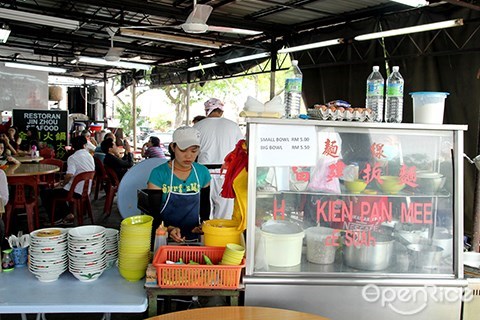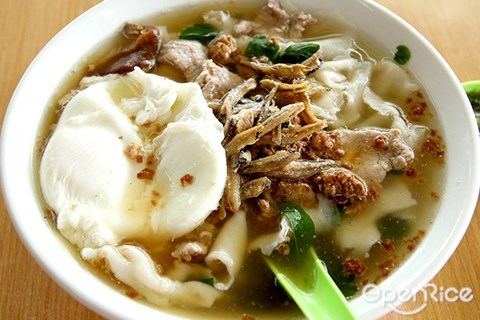 A super popular Pan Mee stall in Subang that only offers "mit" or hand tear Pan Mee. The stall is run by a young man in his early thirties who took over the stall from his mother 2 years ago. After placing an order, you will be given a number card. Be patient and wait for your turn, as the place is always very busy during lunch hours. The soup of their Pan Mee is fragrant and slightly darker than normal, because the noodles are topped with braised minced meat.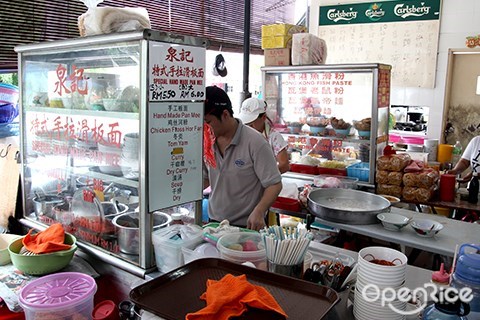 Nestled in Pakka Coffee Shop, this Pan Mee stall named
Chuan Kee
is famed for their Handmade Pan Mee. They have a very special way of preparing the noodles. First, the dough is rolled into small balls and put in the water. After receiving an order, the stall's owner will take the balls out one by one and pull the balls into flat noodles. Although this method is very time consuming, the Pan Mee noodles will become amazingly smooth and fluffy when cooked!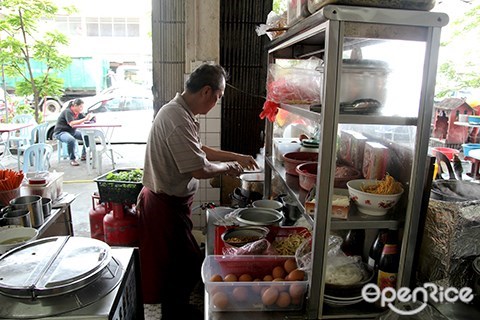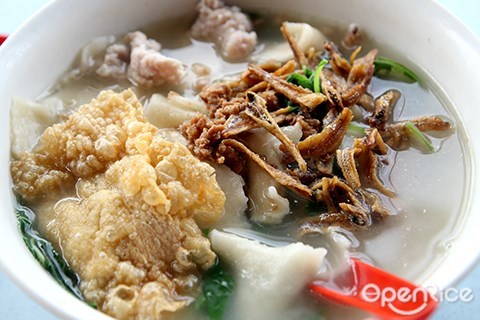 Tucked away at a very old kopitiam, this Pan Mee stall has been around for more than 30 years, almost as old as the coffee shop itself. Although the stall doesn't have any sign or word showing that it is selling Pan Mee, most of the locals know that they offer one of the best Pan Mee in town. Their Pan Mee is served with pork, minced meat, ikan bilis, vegetable and fried fu chok without adding any mushroom. The soup boiled with ikan bilis is clear yet flavorful and rich in taste.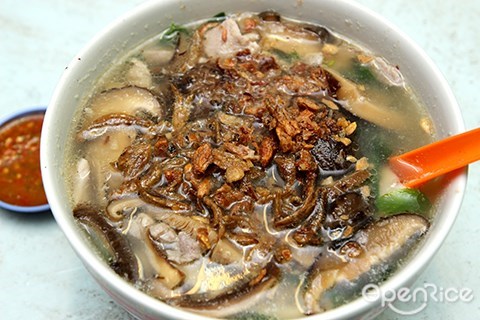 Within walking distance from the Scott Garden Mall, this legendary roadside Pan Mee stall is only opened at night and has operated for more than 40 years. They offer both hand tear and thick noodles. If you are a big fan of Soup Pan Mee, remember to top up 50 sen for additional ingredients, including lots of mushrooms, sliced pork, minced meat, fried ikan bilis and potato leaves. The soup is a little on the oily side, but very fragrant, as lots of fried garlic and shallots are added to the soup.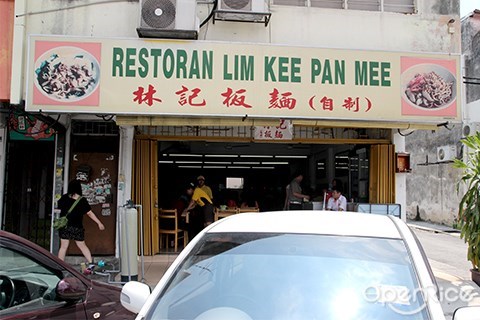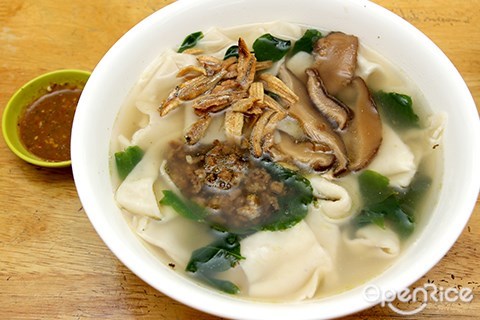 Originally a roadside stall,
Lim Kee
had expanded into a full-fledge restaurant offering both Pan Mee and Pork Noodles three years ago. Many regulars come here for their Soup and Dry Pan Mee. The Soup Pan Mee is delicious with soft noodles and clear soup that is not too oily or salty. If you are a pork lover, can also try their special Pork Meat Pan Mee served with a variety of pork meats and innards. Also worth trying is their signature White Coffee with Cincau.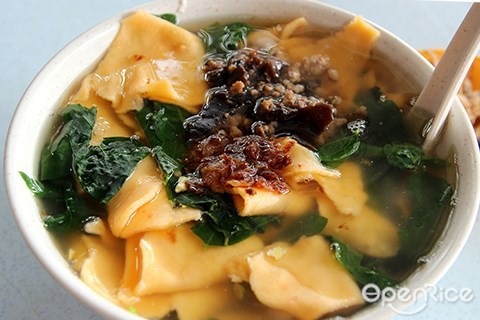 Located beside the church in Serdang New Village,
Lin Chin
is a Pan Mee stall that is famed for their colorful Pan Mee with five different colors, including white (original), green (spinach), yellow (pumpkin), purple (sweet potato) and orange (capsicum). The colors of the noodles are natural, as they are made of original and natural ingredients. Visit here to enjoy your favorite Pan Mee with a colorful twist!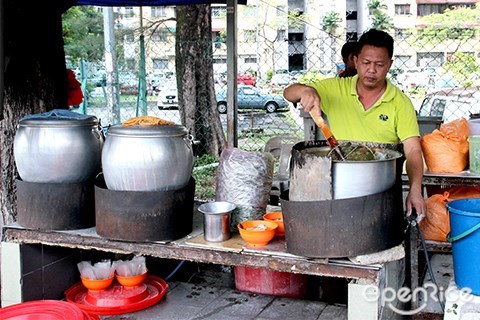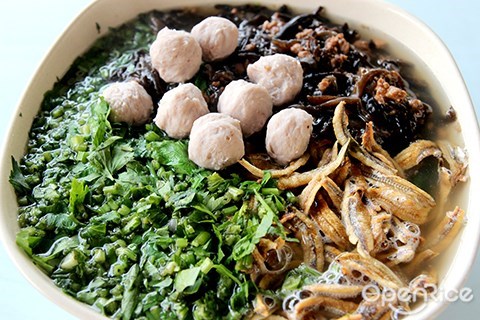 This popular Pan Mee stall doesn't have a name, but most people would call it
Big Tree Pan Mee
, as it is located under a big tree in front of Maluri flats. The business here is so good that the owner has to prepare several bowls of noodles at the same time using a very huge pot. What's special about their Pan Mee is that the noodles are topped with coriander, which adds an extra fragrance to the taste. For those who have a huge appetite, can order their extra-large Pan Mee, which is four times as big as their normal Pan Mee!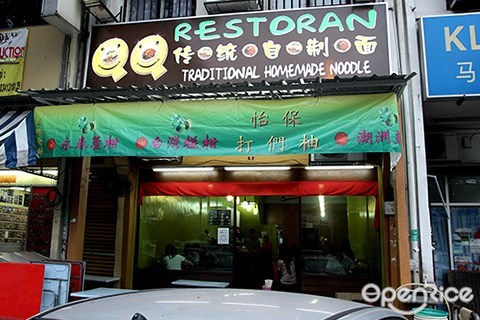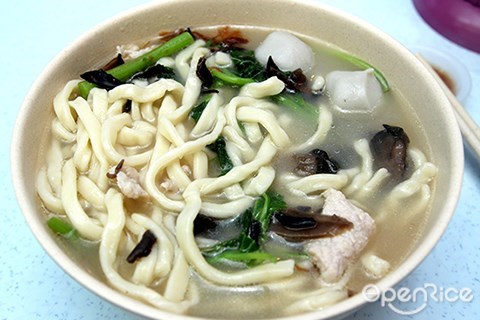 QQ Homemade Pan Mee
is a Pan Mee specialty restaurant located not far from Wangsa Maju LRT station. Their Pan Mee noodles are different from the normal ones, as the noodles are thick and in round shape, about the same as Fried Hokkien Mee's "dai lok mee". When cooked, the noodles become very soft and smooth. It normally takes about 15 minutes for the noodles to arrive, as the special round noodles require more time to cook.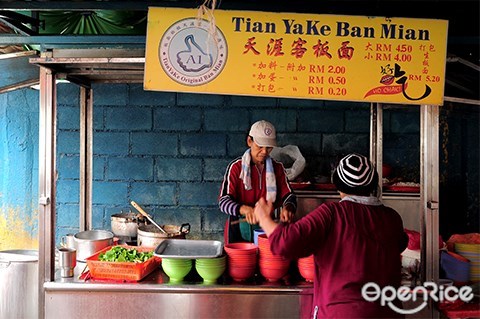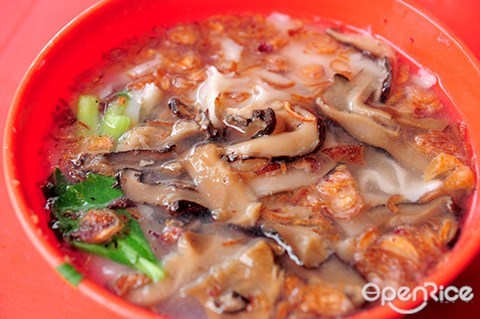 At Lorong Haji Taib 5 you will find a famous Pan Mee stall by the name of
Tian Yake
. When making the noodles, the dough are made into thin layers and cut into strips with a knife to make the noodle soft and fluffy when cooked. Their Soup Pan Mee is topped with lots of sliced mushroom and fried shallot without adding any fried ikan bilis. Remember to add an extra egg to make the soup more creamy and flavorful.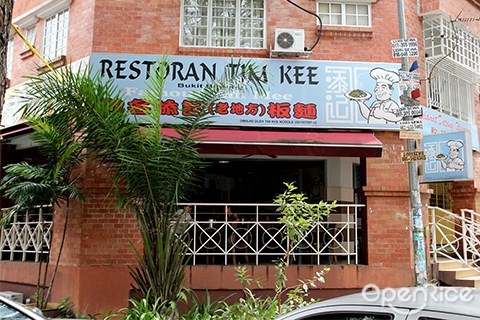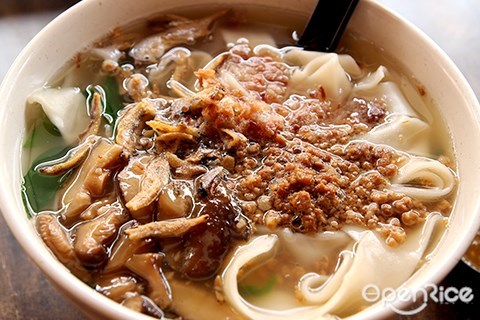 Tim Kee
used to be a very popular Pan Mee stall in Bukit Bintang. After the old stall has ceased operation, the branch in Serdang becomes the only Tim Kee. The business of this new shop might not be as good as the old one due to its rather secluded location, but their Soup and Dry Pan Mee is still very delicious with their signature broad noodles. According to the owner, the noodles are purposely made broader, so that the texture of the noodles is tenderer when cooked.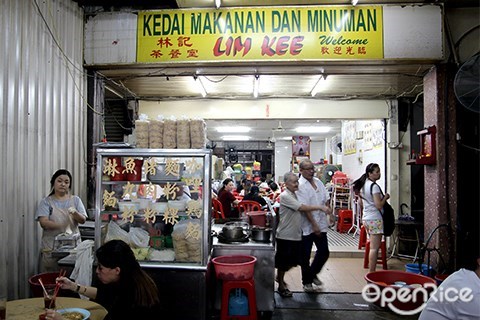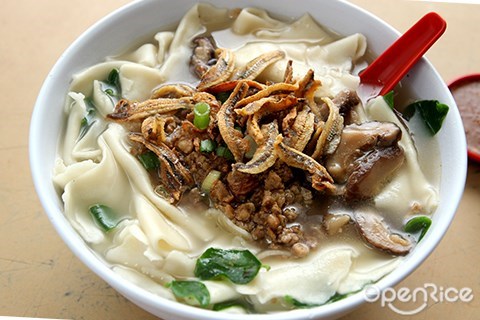 Operated since 1981,
Uncle Lim (Lim Kee)
is one of the most popular Pan Mee stalls in Bukit Bintang. Until today, the restaurant owner still insists on preparing the soup base using ikan bilis without adding any MSG on a daily basis to ensure the soup's flavor is fresh and consistent. Apart from the noodles, the owner's son has recently opened a stall offering Hainanese Chicken Rice at the same shop. The place is very packed during lunch hours. You might need to wait for 20 minutes or more to enjoy a bowl of Pan Mee. Can't have enough of Soup Pan Mee? Try them all this week!
Discover more Top Pan Mee in Klang Valley
Hunt for the Top Noodles in Klang Valley
Other Related Topics