What's for dinner this Chinese New Year? Keep the cooking plan away and why not enjoy eating out with your family and relatives without the need to do the chores after this?
So many to pick from and lots of delicious choices around Klang Valley, let's see what floats your boat the most!
1. Simmer Huang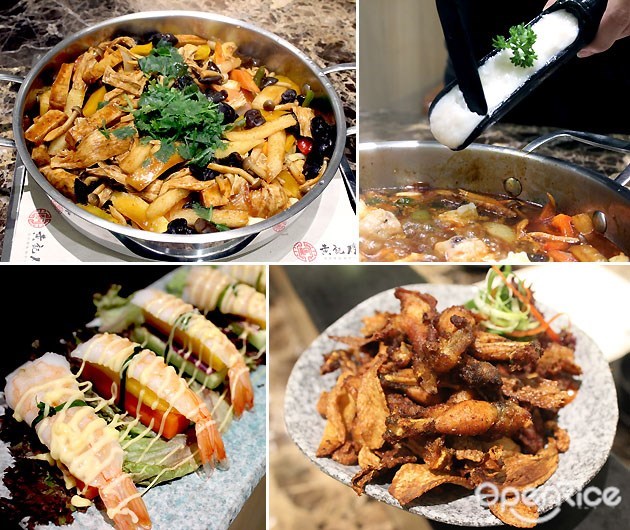 Located at Pavilion KL, they are famous for the Three Sauce Simmer Pot where food is simmered and not a single drop of water is used in it. Thick, flavorful and premium ingredients used, do you know they have 2 eating styles in a pot? Eating it with the gravy and when it turns thicker, you may add in some soup stock and it turns into a soupy steamboat pot! Doesn't just stop there, you may add on ingredients from the menu too!
2. Sek Yuen Restaurant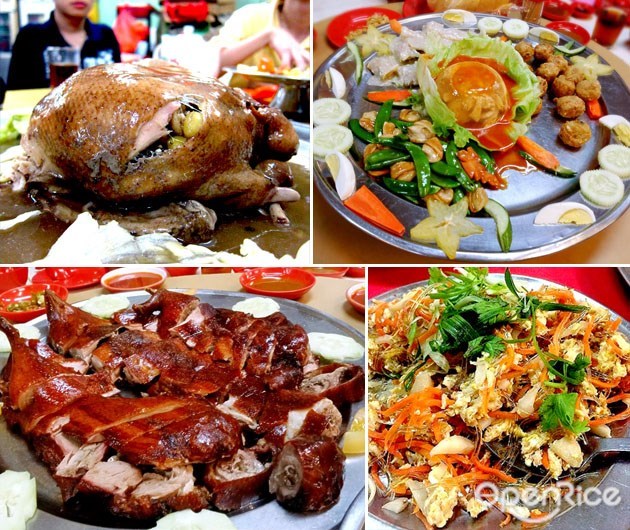 Sek Yuen is known as one of the most traditional tastes when it comes to food as they had been long established for decades at Pudu. While most patrons will still come over for dinner, do try the Pei Pa Duck out. Thin and crispy duck skin and very flavorful duck meat due to the herbs and spices that are used for marination. Eight-treasure duck, glutinous rice, braised lamb and much more food you need to try from Sek Yuen Restaurant!
3. Noble House Seafood Restaurant
A famous restaurant in Klang, many were seen enjoying the fried sweet potato noodles that was one of the signature and it is so fragrant as it is filled with 'Wok Hei'. Then, the Chicken Crisp with Almond, Threadfin fish, Sang Har Noodle, fried lotus root, and more to choose from were really the recommended dishes to enjoy during the CNY!
4. Oversea Restaurant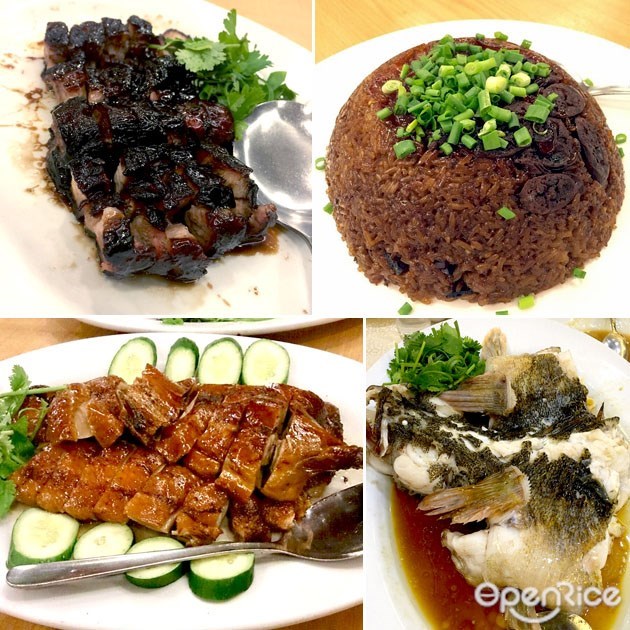 Another most known Chinese restaurant that you've at least visited quite some time, many will come here for the food as they still cooks up quality dishes especially the not to be missed Char Siu! Nicely barbecued and coated with a thick layer of caramel, meat is juicy and tender too. Apart from that, the Cantonese fried rice is recommended too. Perfect fried rice that you'll see them gone within minutes upon served.
5. Hakka Restaurant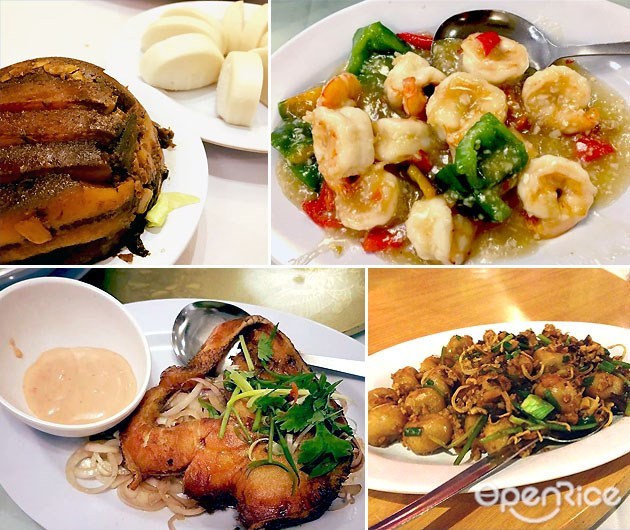 Usually crowded especially festive season, this place is known for large group gatherings and dinner meetups. Serves Hakka dishes that gained popularity among the locals and tourists, the stewed pork belly, deeply fried pork knuckles, Hakka noodles, steamed chicken were among the must-try dishes here. As for dessert, the Chinese lotus pancake makes it a good choice too!



6. Restoran Makanan Laut Lau Heong
The most recommended restaurant in Sentul, Lau Heong serves fresh seafood that are straight delivered from Bagan Datoh, Perak where is also hometown of the boss. Their signature delicacies included Thai Style Prawn and Squid, Curry Fish Head and Salted Egg Mantis Shrimp. The Thai Style Prawn and Squid is served on banana leaves, adding the special aroma into the dish.
7. Kajang Fei Chui Restaurant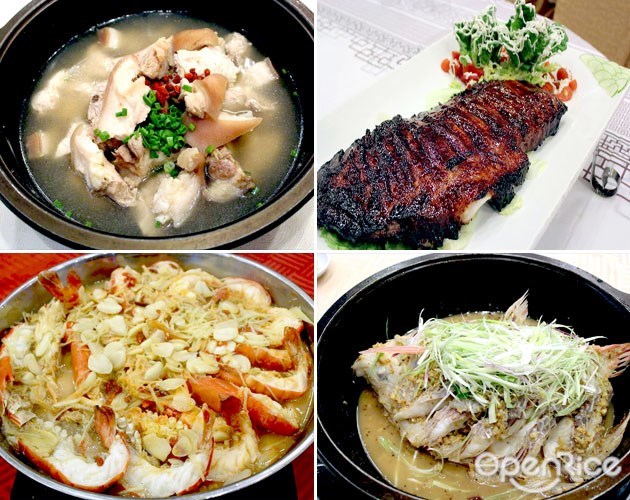 What's good about Kajang? Come to Sungai Chua to this well-known restaurant among the residents here that serves top-notch Chinese dishes. Usually, reservation required during festive seasons, come here to enjoy recommended dishes like Buddha Jumps Over the Wall, drunken prawns, whole roasted suckling pig, roasted spring chicken, and a few more dishes to name, this restaurant is spacious enough to cater to lots of patrons!
8. Restoran Woo Ng Kee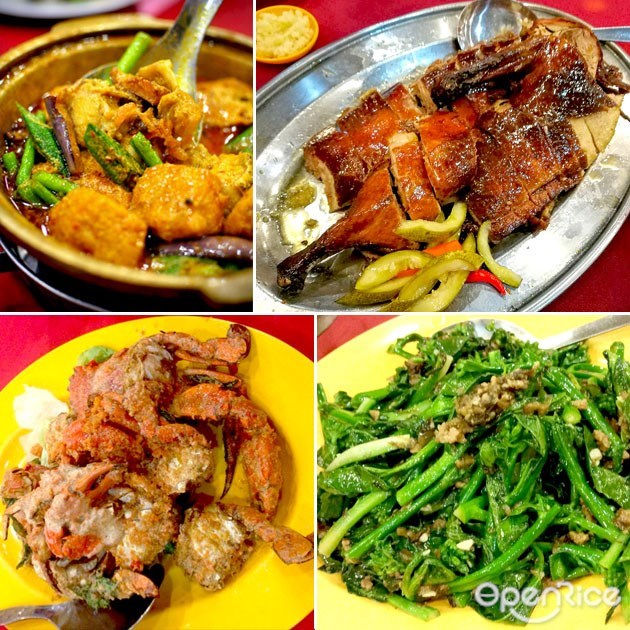 Woo Ng Kee isn't a new name especially to Kepong folks, as the business has been running for more than 60 years. Your parents will definitely love the classic taste here as they serve delicacies originated from the 70s and 80s. Jelly Chicken Shrimp Dish, Crispy Pipa Duck, Shark Fin Omelette and Braised Trotter are few of the must-haves!
9. Youmiqi Cuisine
Many preferred to enjoy their authentic Chinese Shun De food that comes from China, this is the place said most check-in with their families. Many came for the signature Hotpot Seafood that's served in a big wok and the special signature broth that's thick, milky, savory and so rich in flavor. Other must-try like the roasted standing chicken, claypot rice, drunken prawns, and the oatmeal custard bun.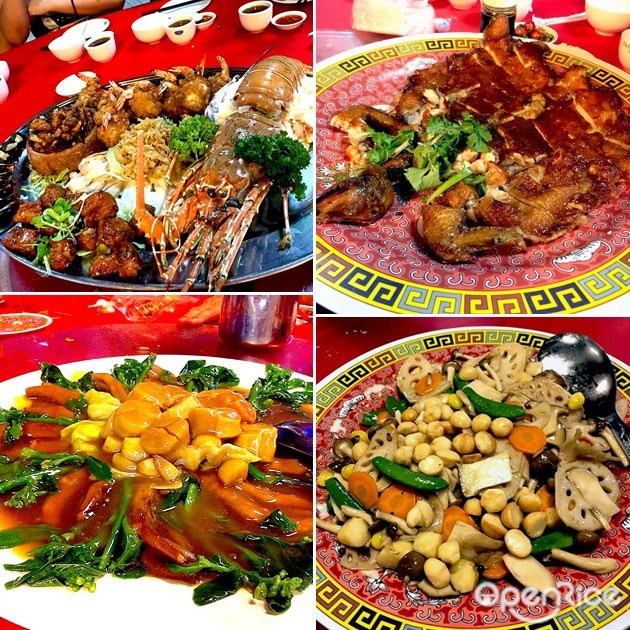 Hiong Kong Restaurant is perhaps the city's best-kept secret for classic Cantonese Cuisine. To dine here, pre-booking is mandatory, as this Chinese restaurant doesn't accept any walk-in customer. Tables on the weekends are often fully booked 3 weeks in advance. The kitchen is helmed by Chef Wong, who used to work at a famous Chinese restaurant for many years. Many traditional Cantonese dishes can be found here, including Lobster Platter, Braised Goose Web and Scallop, Eight Treasure Duck and Caramelized Yam.