Overseas Union Garden or better known as OUG are filled up with good food and how long have you not visited this area? Not only it is filled with restaurants, coffee shops and cafes, every Thursday they have the 'Pasar Malam' here too. So many delicious food to hunt for, let's check these out!


The famous beef noodles from Peel Road, yes, this is one of their branches at OUG. They still insist on handmade noodles as it will be springier and much more tasty compared to the machine made ones. Be it dry or soup, their noodles are really good when eaten with minced beef and beef tendons!
2. Kuantan Road Curry Mee @ Sun Sea Restaurant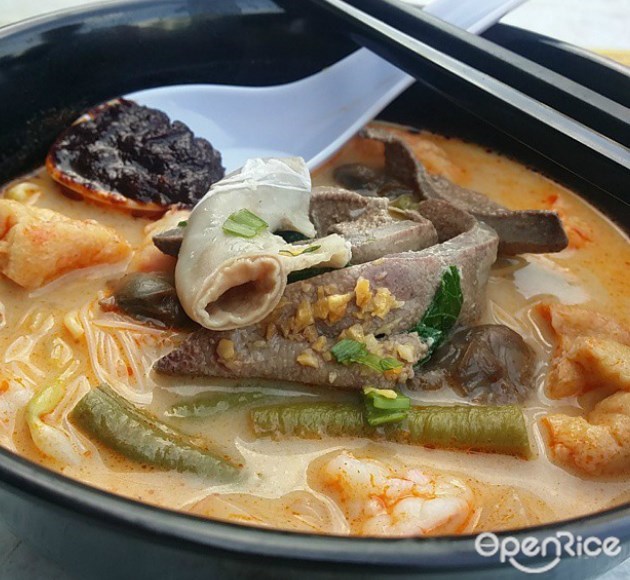 Photo credit: ckyapwk
Craving for original Penang Curry Noodles? Then head to this Sun Sea Restaurant as you'll find a bowl of authentic curry mee hailed from Kuantan Road, Penang here. Famous for the White Curry Mee served with the usual ingredients like long beans, cockles, prawns, tofu 'pok', and also pork innards!
3. Pork Noodle @ Sun Sea Restaurant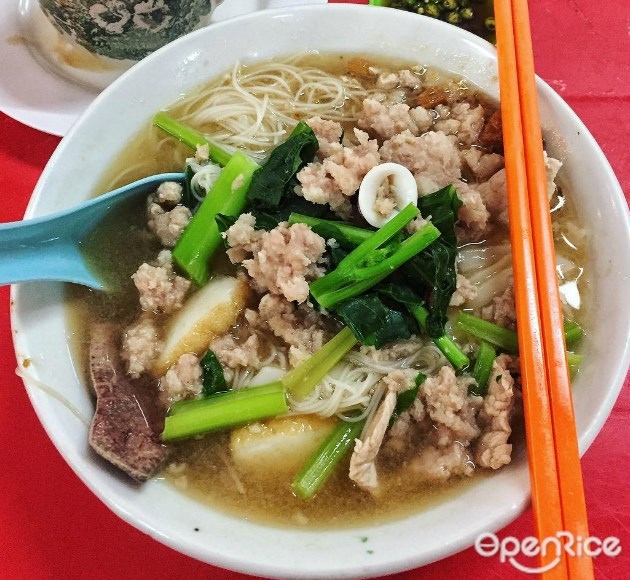 Photo credit: bunnybabieg
Pork noodles here might be a little bit different in terms of ingredients used; you can see seafood is used in it like squid and prawns, plus they do add in fish cakes as well. A bowl of pork noodles is perfectly thick in taste that many patrons are willing to wait for it to be served to their tables!
4. Kedai Makanan Ah Loy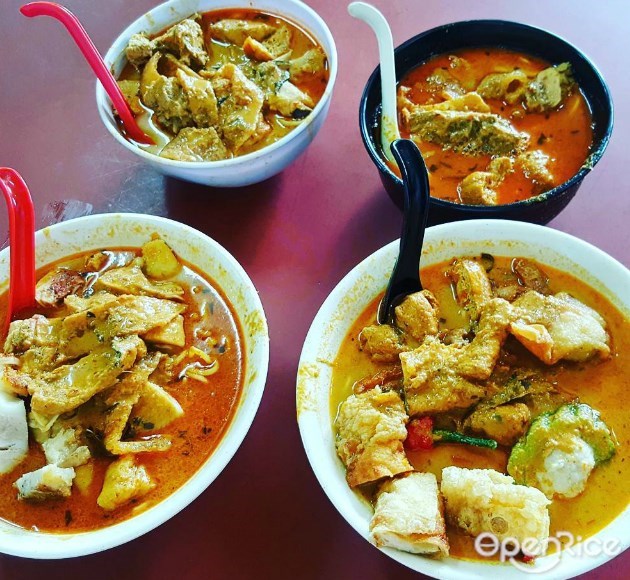 Photo credit: shereen.lum
The signature bowl of Curry Mee here will surely be the pick as it is served in a generous portion and comes with a lot of ingredients like pig's skin, cockles, spare ribs, roast pork, curry chicken and more to add on from the available ingredients on that day. Spicy and fragrant curry broth, worth the try.
5. Pisang Goreng @ Road Side Stall
Address: Jalan Hujan Rahmat 5, Overseas Union Garden (OUG) Kuala Lumpur 58200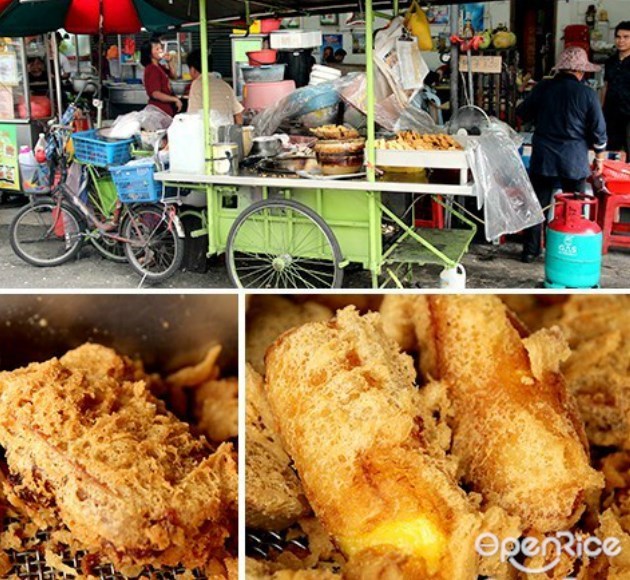 Not to be missed – this Pisang Goreng stall that has been operating for more than 30 years here. Many were here for the Pisang Goreng and the fried 'Nian Gao'. It is crispy and yet soft inside, many are willing to queue for it daily!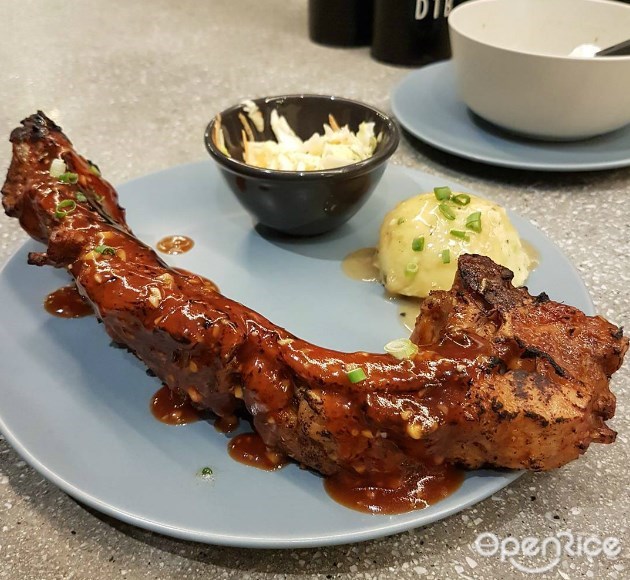 Photo credit: v1xt0rk0h
Every patron comes here for their pork ribs, grilled lamb or chicken that is obviously finger licking good! A good sharing portion that comes with sides of mash potatoes and veggies, pork ribs here are totally recommended; not forgetting the price that is so reasonable too. Many would queue here for a great porkylicious dinner. Try this today!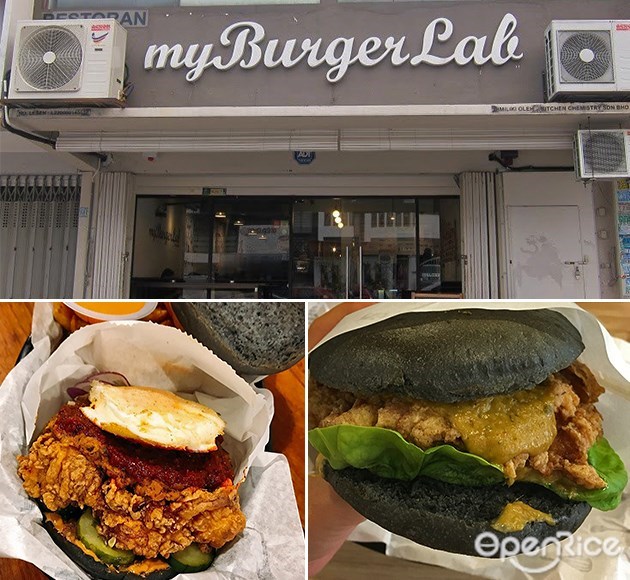 Photo credit: cheesie_snapshots Instagram
Known for their burgers, they previously made us proud when they started to launch the 'Nasi Lemak' burger that had gone viral. Uses the charcoal bun and homemade meat patties that are juicier and meatier, every bite onto it will sure to entice your appetite for more!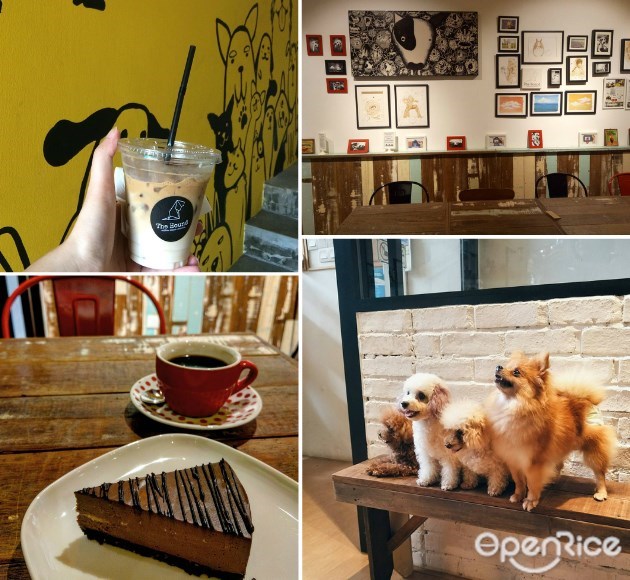 Photo credit: gosheevonn, d0nutkitty, zacboyz, kp_sim94
A pet-friendly café that you'll be able to dine with your furry friends, Offers a good selection of drinks like coffee, teas, and soda. Cakes are served too and freshly made daily here. recommended trying the lemon cheesecake or the blueberry cheesecake too.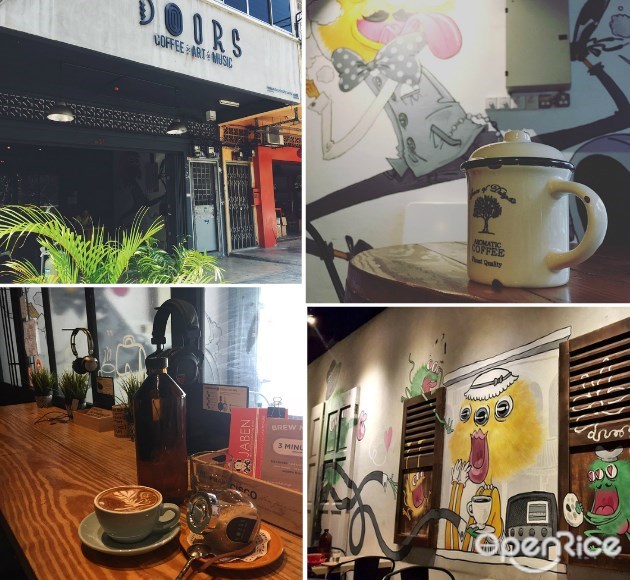 Photo credit: rainbow_rambo99, yk79,_yuhshan_ , mccodylim
A nicely decorated art and music café, this is the place to be for serene and tranquil moments needed especially when you wanted to unwind for a while. Many usually come here for the coffee, they do serve hot food too. As they are located at a stretch of old shop lots, their signage is a lot more obvious and stands out from the rest for you to spot them out.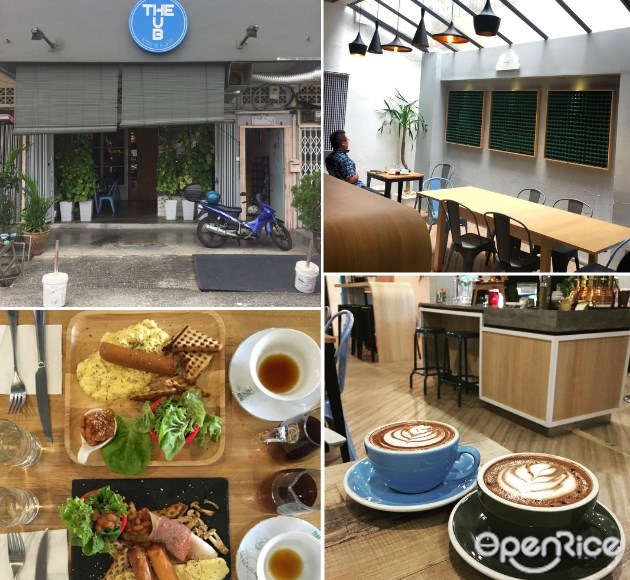 Photo credit: jacquie_ast, niko_queemiko, jonathanlys29, momentsredefined
As it has a glass ceiling at a corner, thus natural lighting is quite good in this café. Coffee beans were roasted by them and many would be here for a cup of aromatic brew. Serves easy light food like spaghetti or pizza; this place surely makes it a wonderful place for you to enjoy your meal!