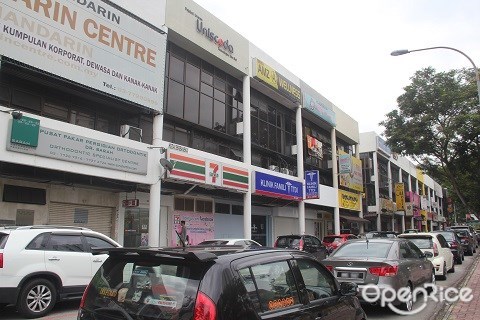 Bordering Selangor lays the ever peaceful yet affluent neighbour, Taman Tun Dr. Ismail. Since it is also in the same vicinity as Bandar Utama, Mutiara Damansara and Damansara Uptown, Taman Tun Dr. Ismail, or more fondly known as 'Taman Tun' or 'TTDI', is well loved by KL and PJ residents alike. Back in those days, TTDI was just only a residential area. Ever since commercial development took over, TTDI has now become one of the top spots to spend ones' weekends.
(The restaurants are arranged in no particular order. Some of the establishments below are not halal.)
1. The Grumpy Cyclist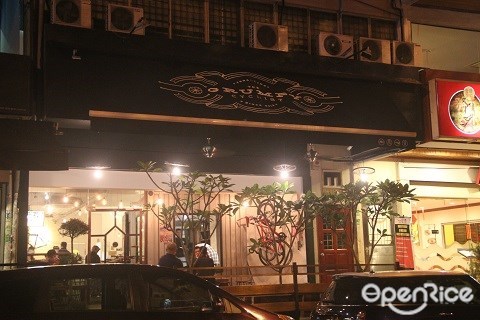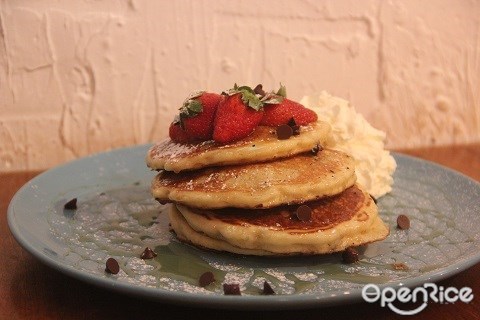 No points for those who can guess that the owners of this place share a fond passion for cycling and coffee. Serving from an array of coffees to breakfast platters to waffles, Grumpy Cyclist is a place for breakfast, lunch or even dinner. The Crespella pancakes are a hit among both young and old. Close to heart, comfort fluffy pancakes with a layer of chocolate chips. Delectable and fragrant. The batter was nicely prepared as the pancakes turned out to be fluffy. The chocolate chips provided a sweet touch to the savoury pancakes. Pancakes are paired with sweet strawberries and whipped cream.
2. Topshelf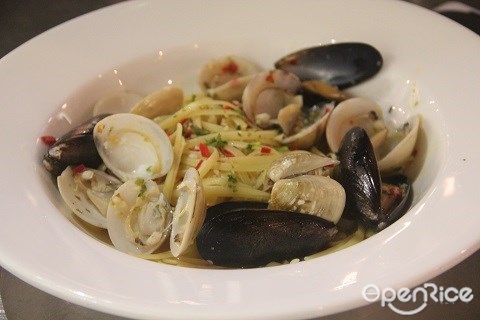 Looking for French cuisine but yet not willing to pay the price of a fine dining experience? Then Topshelf is the place to be! With a casual dining theme in mind, patrons can relish a mesmerizing experience having French cuisine yet be at peace when the bill arrives. Satisfy your cravings for Boeuf Bourguignon and Linguini alle Vongole here. The Linguini alle Vongole was al dente, with hints of white wine and a generous serving of nicely seasoned clams and garnished with herbs. The aroma of its presence need say no more.
3. Gyuniku Signature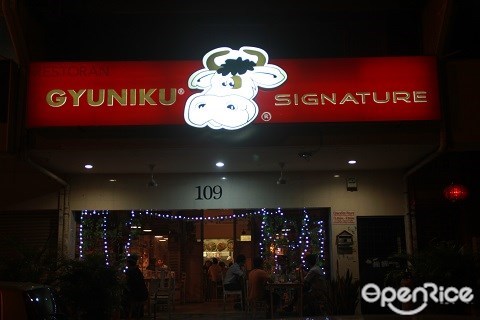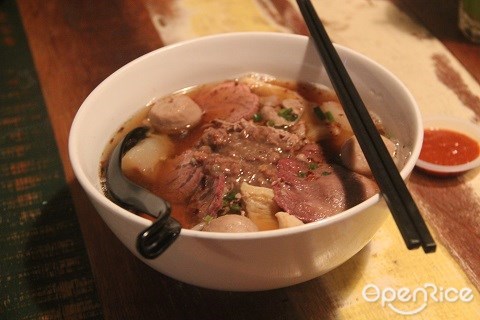 Thanks to social media and the power of word of mouth, Gyuniku Signature's 1st outlet in Desa Sri Hartamas is constantly packed with meat lovers. In order to cater to the overflowing demand and also to target new audiences, the 2nd outlet was established. Famous for the close to heart beef noodles and sautéed beef rice, patrons who look for comfort food should head to this place. Beef is cooked to perfection, tender yet retaining the flavourful and aromatic aroma. The beef noodles soup proved to be flavourful as the soup base is boiled over and over, infused with the goodness and sweetness from the beef.
4. TableTalk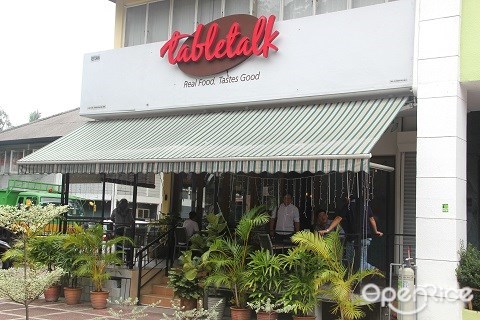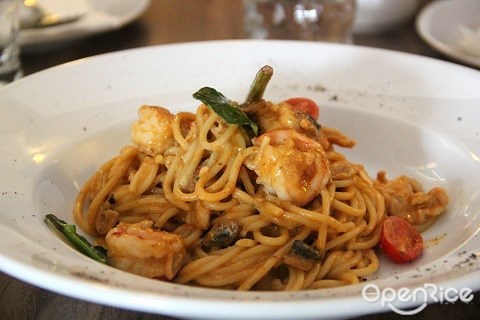 TableTalk was envisioned to be a dining place whereby patrons will have meaningful conversations over meals instead of occupying themselves with technology. Dive into their range of thoroughly thought through Malaysian fusion pastas such as Sambal Spaghetti and Tom Yum Spaghetti or westernized Oxtail Soup Linguine for a sure to please experience. Spaghetti is infused with Malaysian style, palatable and rich in flavour. Ingredients used are fresh, a plus point to the pasta dishes.
5. Frisky Goat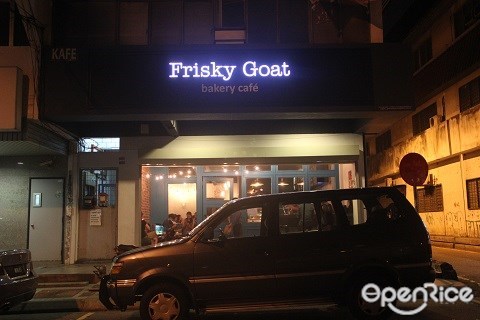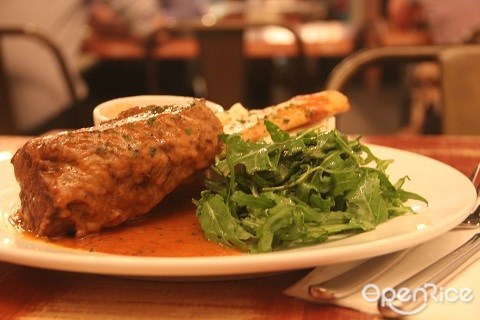 The name "Frisky Goat" was coined from what believed to how coffee was first discovered. Patrons crowd this place for their coffee and breakfast platters. Do try their signature dish, the Beef Ribs, which got the patrons returning for more. Beef ribs was cooked to perfection, with the meat-falling-off-bones experience. Seasoned for hours, one can taste the seasoning infused into the meat. Sauce was flavourful, pairing the meat nicely.
6. Peruvie Peruvian Grilled Chicken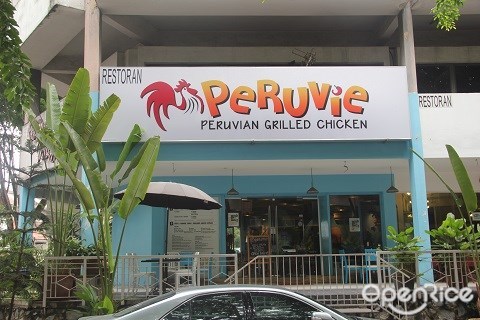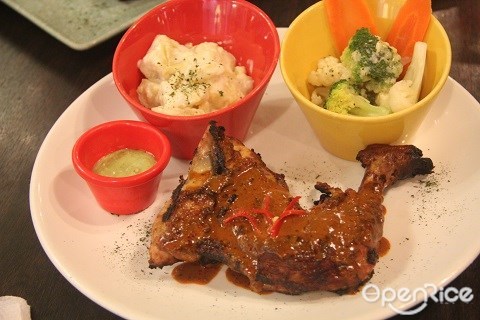 Finding Peruvian food in the vicinity of Klang Valley can proved to be a real challenge when the cravings arise. But thanks to Peruvie Peruvian Grilled Chicken, one can get their Peruvian food cravings fixed. Bear in mind not to compare with Nando's, Peruvie Peruvian Grilled Chicken whips up a plate of beautifully grilled chicken served with two sides of choice. What makes this dish so delectable? The combination of nicely grilled, fresh, tender chicken, scrumptious sides and flavourful Peruvian sauce. The potato sides were creamy and seasoned with pepper, the Peruvian sauce was sweet but yet slightly spicy.
7. Pickle & Fig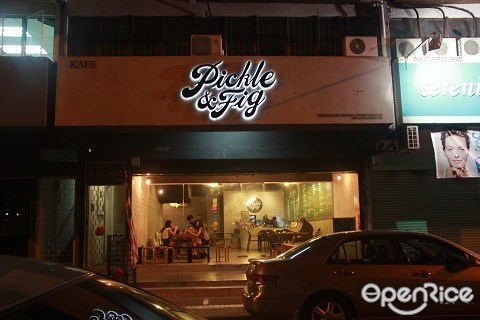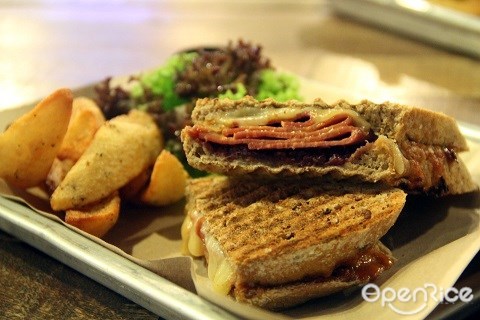 Another comfort café within the TTDI vicinity which has its own following. Located at a rather quieter spot in TTDI, Pickle & Fig has a rather comfortable ambiance which one could spend hours there without realizing. Famed for their hot pressed paninis and cold gourmet sandwiches, Pickle & Fig also serves a range of coffees, smoothies and teas. The Rotkraut Pastrami Panini is so delectable, filled with a layer of sweet yet slightly sour rotkraut, topped with beef pastrami and Russian dressing.
8. Little Wonton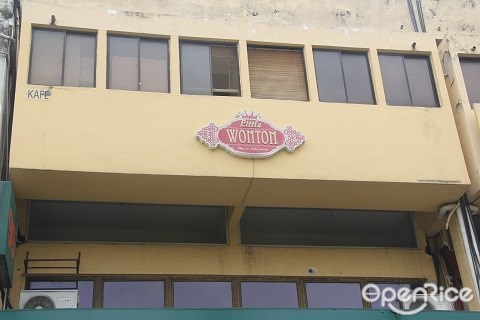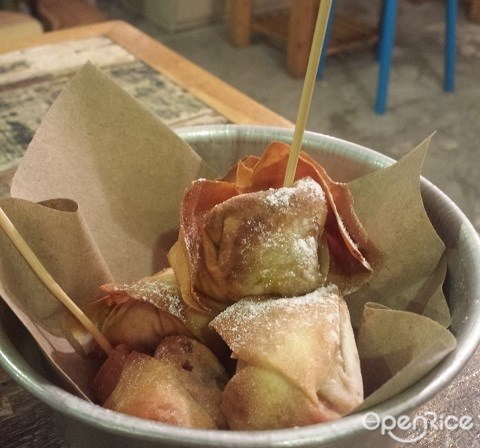 Opening their 2nd outlet in TTDI, Little Wonton is no longer foreign to many. Famed for their air fried wantons and black charcoal noodles, Little Wonton is the place to be for a quick, fuss free meal. Their air fried wantons are guilt free pleasures, while their charcoal noodles are believed to lower cholesterol level and promote blood cleansing. Wantons are wrapped daily, with very generous yummy fillings. One can taste the nicely prepared, rich ingredients used for the fillings.
9. Torii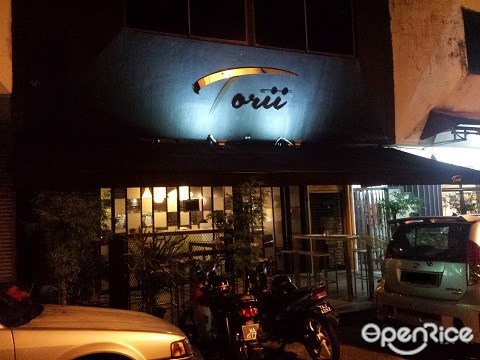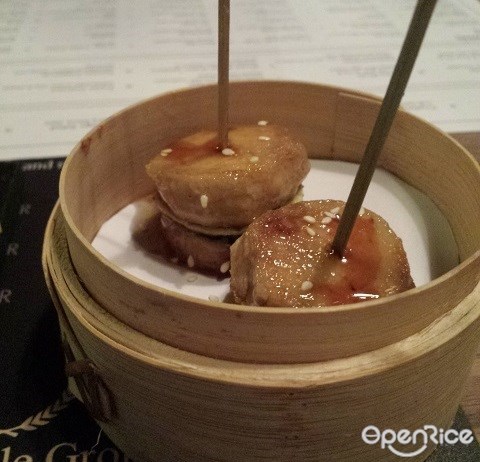 A rather quaint Japanese laidback bar which opened its doors in May 2014 brings customers to its door steps for their premium yakitori and Japanese whisky. Relish your taste buds in their premium Wagyu Beef Yakitori, or the famous Bonded Unagi & Foie Gras which is sure to please the palates. The Bonded Unagi & Foie Gras has a layer of omelette sandwiched in between. Both Unagi and Foie Gras used were fresh, drizzled with Teriyaki sauce, giving an explosion of sweet and savoury combination. Foie Gras was very aromatic, but yet very creamy.
10. Fikcles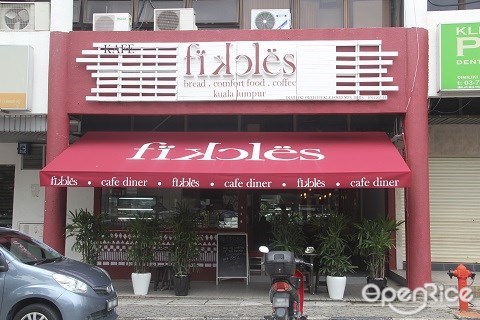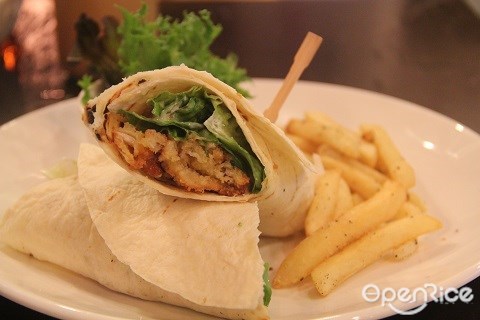 One of the latest cafés in TTDI to join the bandwagon. Serving from a variety of baked breads to desserts, Fikcles has rather interesting fusion food on its menu. Whipping up fusion Malaysian food such as Salted Egg Squid Wrap and Lonteng Goreng has been Fikcles forte. The Salted Egg Squid Wrap was a surprised, the salted egg complemented the squid very well as it gives a savoury taste to the rather bland squid. The squid was fried to a crispy like texture, with salted egg batter. Crunchy, crispy, fragrant.
Hunt for the Top Western Foods in Klang Valley
Search for the Hottest Chicken Chop in Klang Valley
Other Related Topics