When comes to Pork, the Chinese have the Roasted Pork and Char Siew, the Japanese and Korean is more to the BBQ, and as for Western, there are so many different dishes. Some of the Western Pork Dishes are like the Pork Burger, Pork Steak, Pork Sausages and Grilled Pork Ribs. There are so many selections that Pork lovers to choose in the Klang Valley and there are 10 recommended that you should give a try!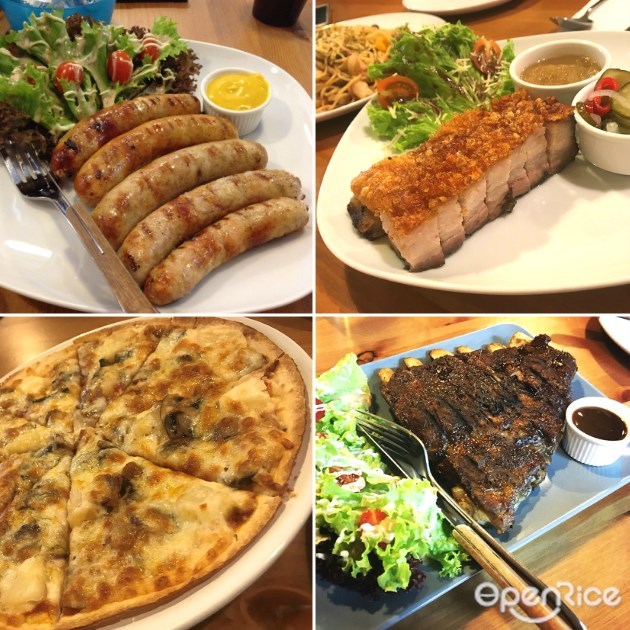 Sausage & Ribs is a hidden gem in Taman Midah, Cheras. They have their Signature Homemade Sausages and are in many different flavours. Do try their Sausage Platter and BBQ Pork as it is made with the simplest way to let you taste the originals of the meat! There is also Pizza, Pasta and Beer sold here.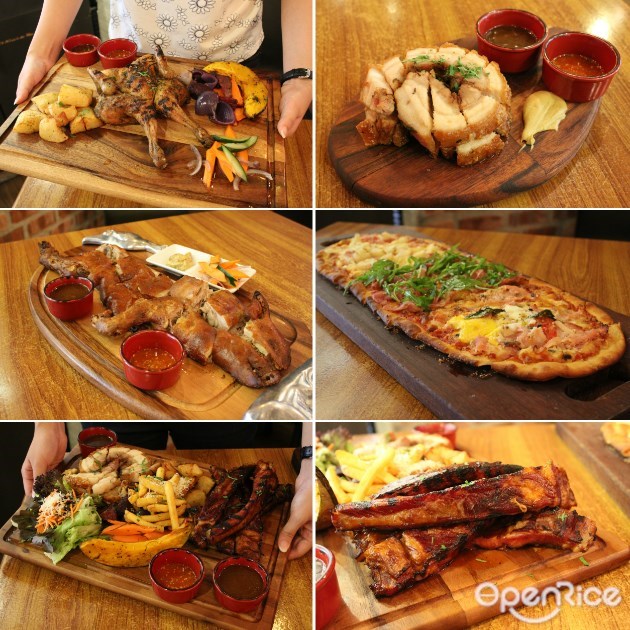 Dave has been opened in 1 Utama for quite some time already as is well-known for their fusion of pork dishes. The Signature of Dave is Dave's Signature Honey Cured Ham with Mayonnaise and Dave's Signature Pork Roast. Each order can be for 2 to 3 persons to share. They also have an ultra-long Pizza which can be for 4 to 5 per person to share.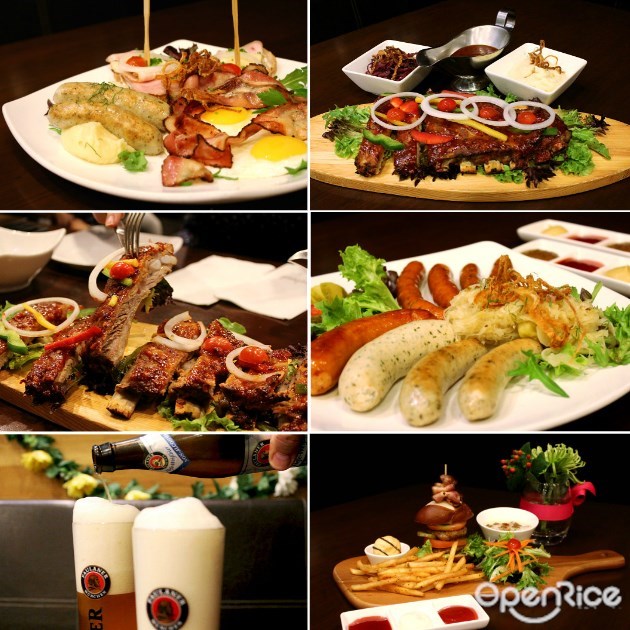 Where to find nice German Pork Knuckles? Brotzeit is the choice for you! They have their outlet in Mid Valley and Sunway Pyramid. Brotzeit serves German cuisine which is often being related to their pork dishes like their German Pork Knuckle, BBQ Pork Ribs and Pork Sausages. The portion of the food here is big and it is worthy. For the sausages, the flavours are like the Smoked, Garlic, Curry or Spicy Sausages. It is recommended to have it with a cup of beer!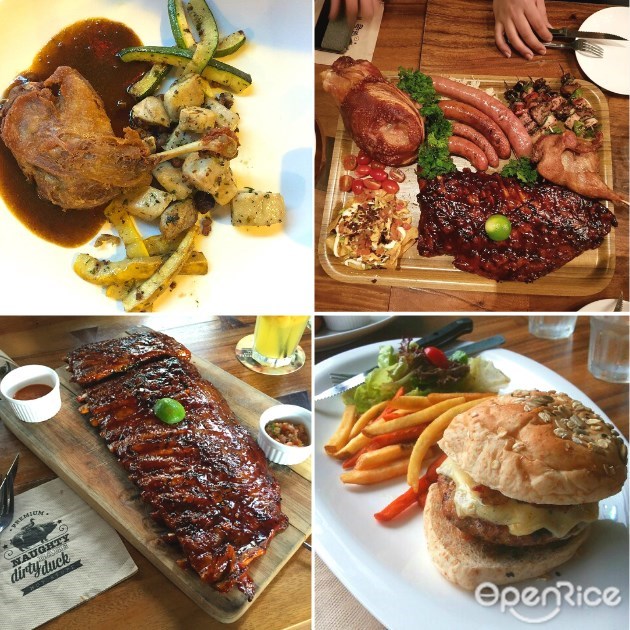 They are located at the Sri Hartamas and greatly chosen by many people for their Western food and for the wine. Their Signature is the Dirty Duck and the Naughty Platter. Naughty Platter is a big-sized main dish with BBQ Pork Rib, Grilled Pork Fist, Dirty Duck, Sausages and many other ingredients. This platter is available for 4-6 pax, so, get your friends along to try this out!


Pigs & Wolf at Pavilion is from the same company of the Three Little Pigs & The Big Bad Wolf, which their menu almost the same. Just there are few other additional dishes over here like the Pork Chop and Pork Burger. Do try out the Cheese Pasta, creamy cheese pasta accompanying with Smoked Bacon and Mushroom, one of the top recommendations.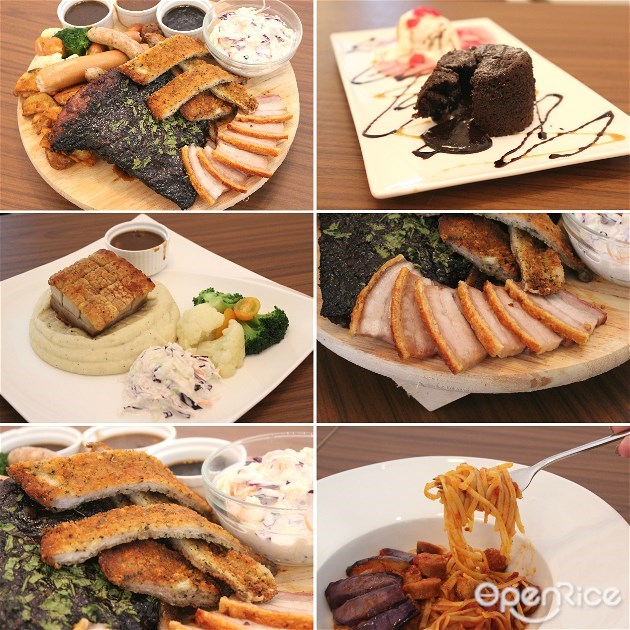 DESK is a fusion of Asian and Western-style Café with the pork as main dishes. Their lunch set has a wide choice of selections. You also get to eat some high-class platter in Desk, with a big size serving and affordable price which include Pork Rib, Chinese Style Grilled Pork, Mix Sausages with three types of sausages, Pork Balls and Salads.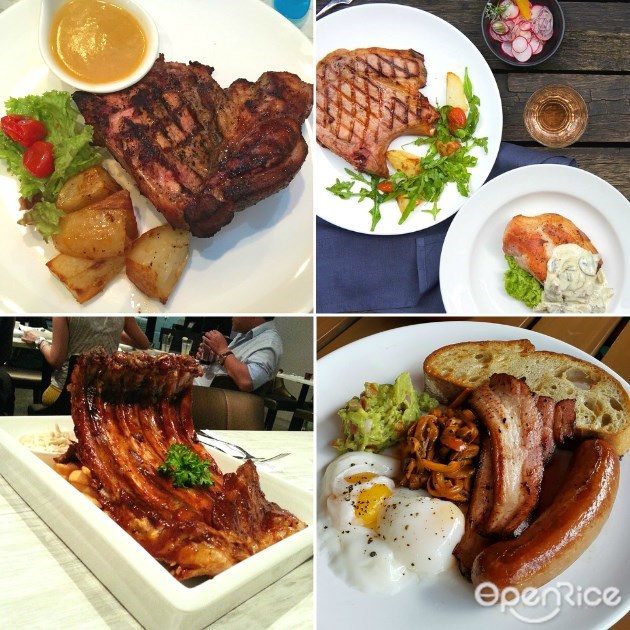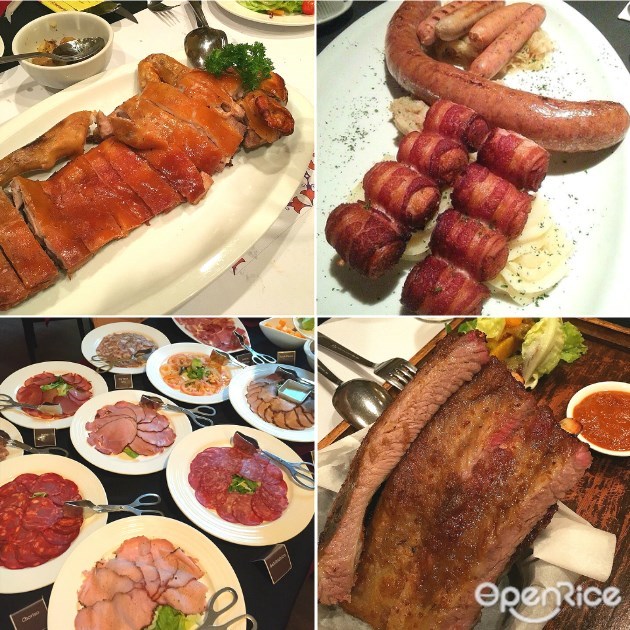 El Cerdo would be familiar to most of the meat hunters that love pork as they are one of the popular western restaurants that serve pork in Bukit Bintang area. They serve Spanish, German and Western-style of Pork dishes. One of the signatures of El Cerdo is the Roasted Suckling Pig which can be a full or half-sized of the piglet which is a traditional food in Spain.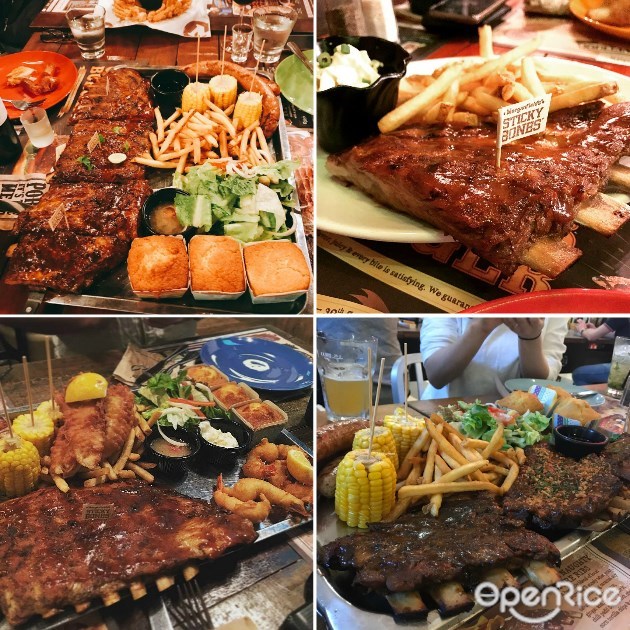 Morganfield's well-known with their giant size big platter and is one of the favourite places of the big eaters! The American Style of Grill Pork Rib is their top recommended, it is being grilled slowly with walnut wood and charcoal which made it juicy and soft! It does smell very good when you just smell it.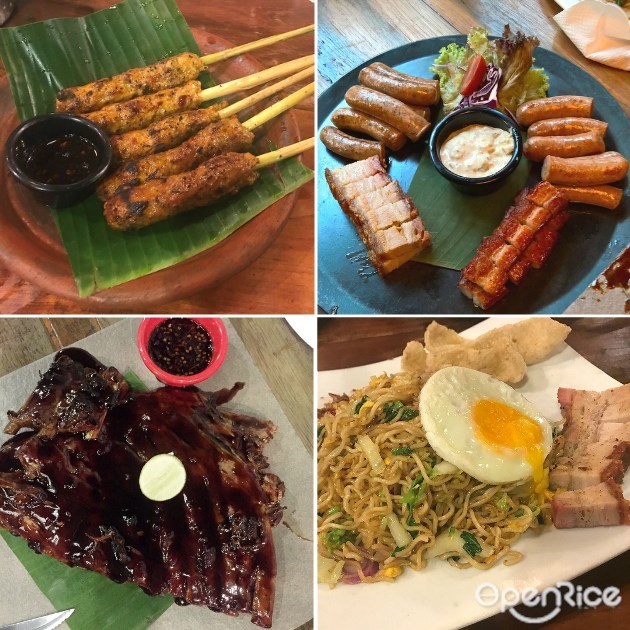 A very popular Charcoal grilled Pork Rib in Indonesia, Naughty Nuri is now in Malaysia and is still that famous! The theme of the restaurant and the menu of the restaurant are all on the pig. Other than their well-known pork rib, their Balinese Mee Goreng and Nasi Goreng are also recommended to try! Served in a big portion and there is also the Grilled Pork served together!