Always looking for some recommended Banana Leaf rice to enjoy because you couldn't get enough of the curry gravy drenched in the rice? Or simply love the fried fish or the fried squid? If you are craving for it, let's check these 10 recommended places to enjoy your banana leaf rice be it KL or PJ!
Before we begin, banana leaf rice is served on the leaf itself, with sides like vegetables and papadom; then select the main dishes you prefer to enjoy with and the most traditional way is to enjoy eating with hands and after the meal, fold the leaf inwards as a sign of gratitude.
Photo credit: williamjyi
Said uses no MSG in their cooking, which is indeed true that you'll wouldn't feel thirsty after eating, upon ordering your banana leaf rice, select from 3 different gravy like fish curry, dhal curry or the vegetarian curry. The fried fish were one of the most ordered dishes or you might prefer the fried squid with caramelized onions too.
2. Kanna Curry House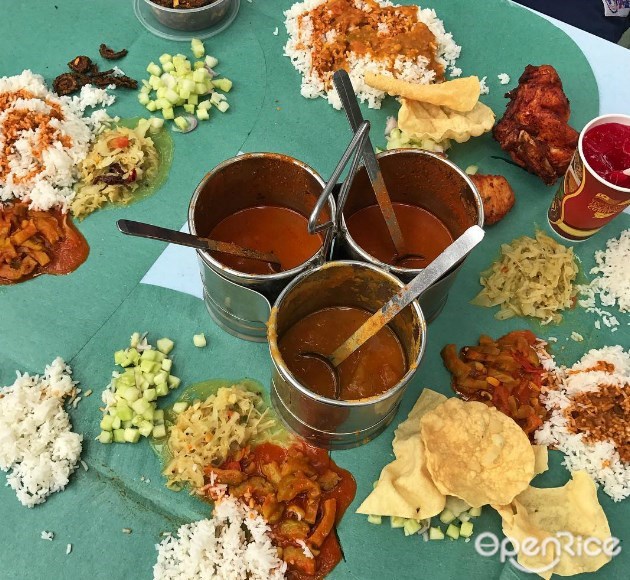 Photo credit: zhafiro
Wide choices of food to choose, making Kanna Curry House one of the must-try restaurants and usually crowded too. Pick your main ingredients like fish, chicken or the bestseller – squid and they'll cook upon order. Serves 3 types of gravy – dhall, chicken curry and fish curry, which one will you choose?
3. Sri Ganapathi Mess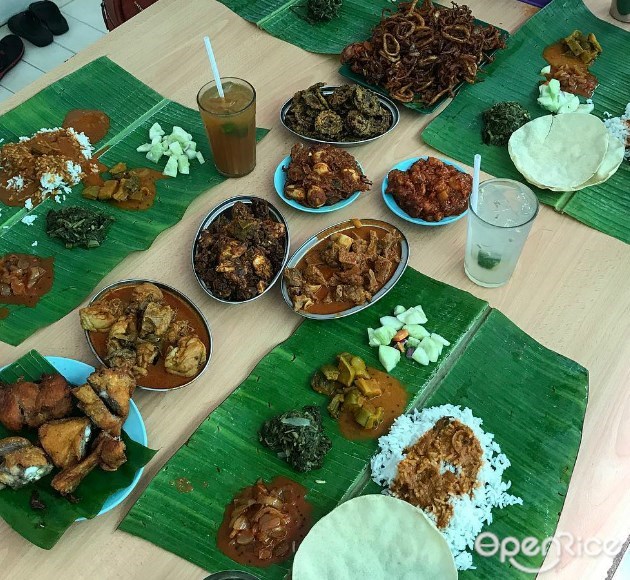 Photo credit: shazlan
Home-based banana leaf rice is now no longer a secret! Come here to enjoy the best of banana leaf rice where rice and 3 vegetables of the day are served, many would recommend trying the Crab Rasam! On a side note, you might want to try some sauce-laden dishes like the chicken or mutton varuval; are you game for some spicy food right now?
4. Raj's Banana Leaf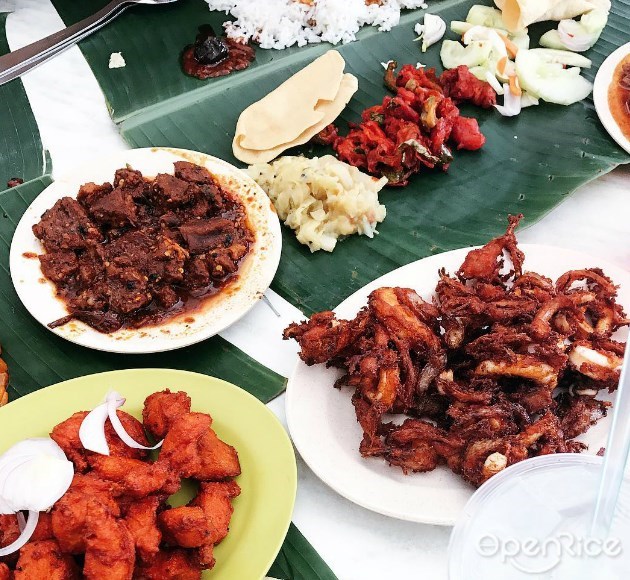 Photo credit: natalielukluky
Operates 24 hours daily, this is the place for some delicious banana rice fix even when you are craving for it at night. Come here for the mutton varuval, as it is described by most patrons as tender and spicy; the food here too is cooked to order. Fried chicken was juicy and good too.
5. Sri Nirwana Maju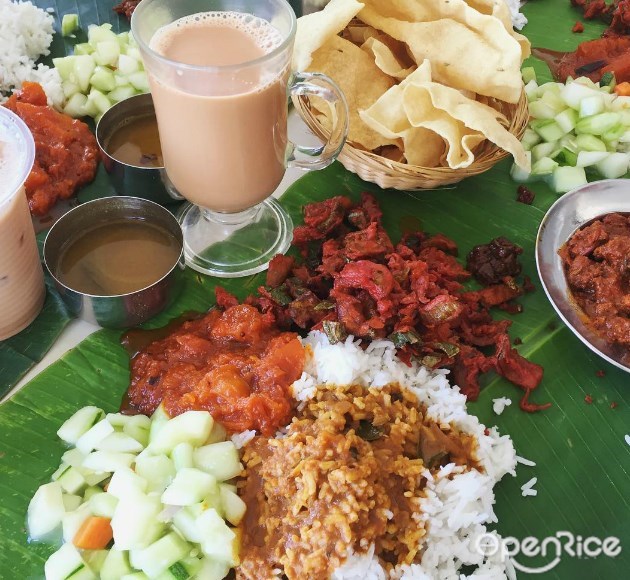 Photo credit: zijumper
One of the more popular banana leaf rice around the Bangsar area, you'll see long queue when it's lunch time. Order your banana leaf and it comes with rice, 3 types of vegetables and pick your curry gravy and order the main meat dish to be eaten with your rice. From chicken to mutton, fish, prawns, and squid, they do have vegetarian specials too.



6. Fierce Curry House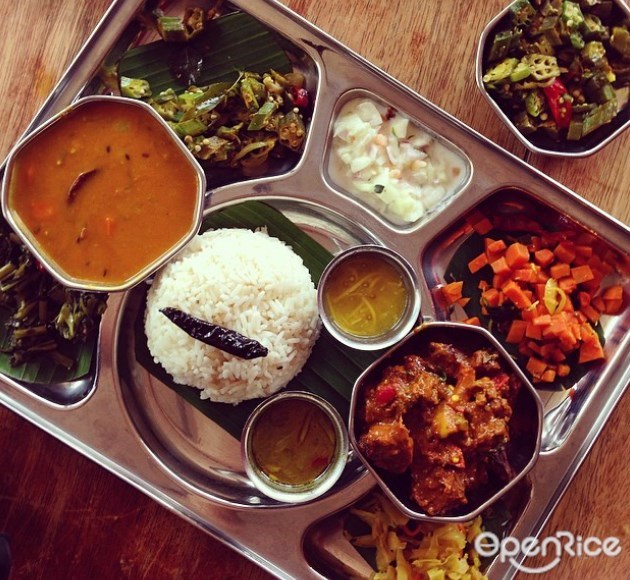 Photo credit: caseylkx
Serves banana leaf rice in a metal plate that is lined with banana leaves, rice in the middle and dishes at the side, and gravy were rather different served in small cups. Everything here looks so neat and prices here are more reasonable too.
7. Jaipur Curry House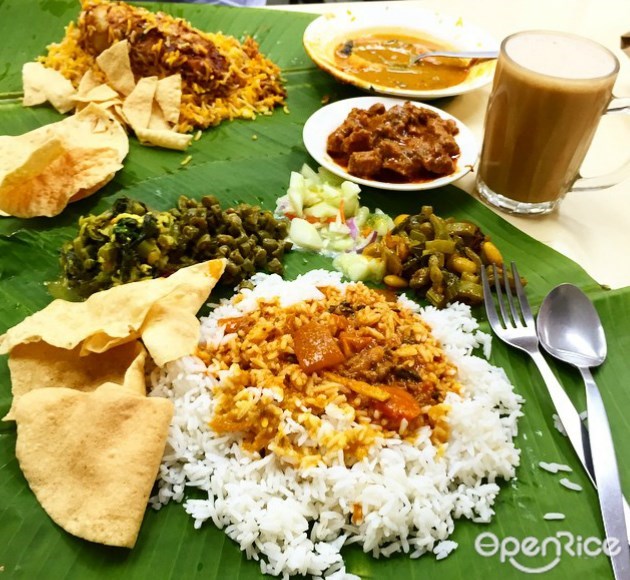 Photo credit: verorororr
Located at TTDI, serves 4 vegetables and papadom, patrons said that the crab curry makes it a good try here. Tastes rich in spices and the gravy is thicker, it is cooked in the Kerala style instead. Many main dishes to choose from, the spiciness in every food is good and will sure to sweat you up for more!
8. Annalakshmi Vegetarian Restaurant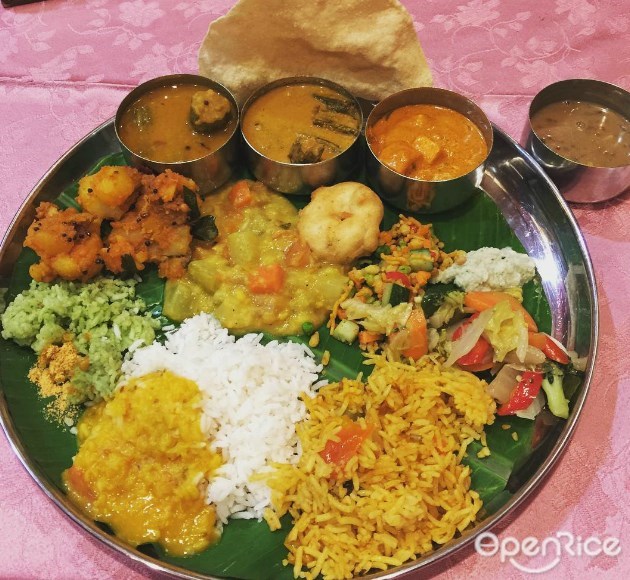 Photo credit: regret_jpn
A vegetarian restaurant that serves delicious food ranging from rice, chapatti, naan, and poori – wasn't spicy and is made to order; classy interior and just like dining in a hotel, the food here indeed healthy and uses less oil and salt too.
9. Devi's Corner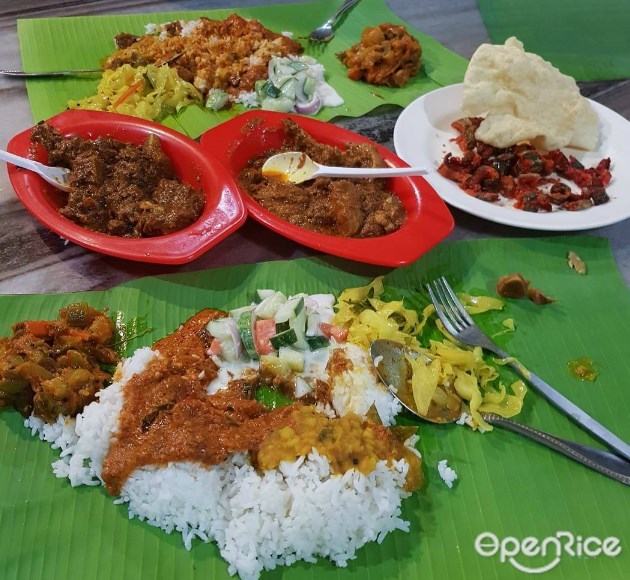 Photo credit: jamesongfox
The air-conditioned and nice ambiance here, 2 vegetables were served on the banana leaf, and then they will serve papadom and the fried bitter gourd in a basket. Curry gravy to choose from, fish, chicken, mutton, and crab while many seen enjoying the mutton and fried squid too. Spicy and rich in flavors, they were awarded as the best banana leaf back in 2012.
10. Vishal Food & Catering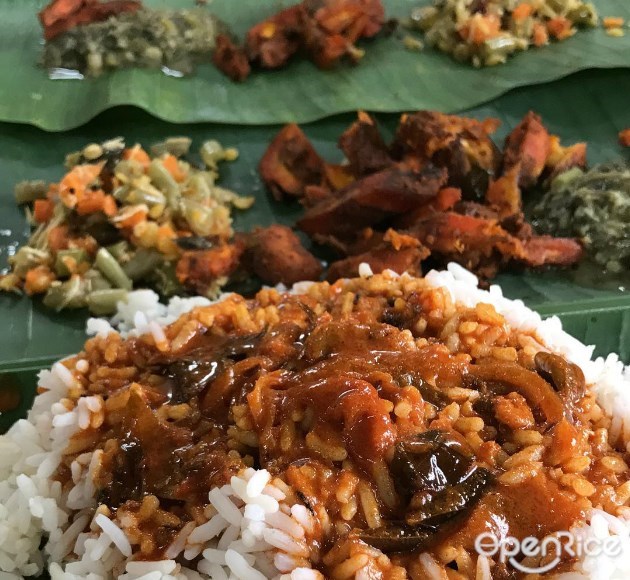 Photo credit: cyfu
Located at Brickfields, serves 4 vegetables as here and crispy papadum. Opt for the fish curry here as it is one of the most mentioned must try – thick and spicy. Mutton varuval, Sambal cuttlefish, curry chicken and more choices that the server will bring it to you; they are so generous with the curry gravy poured on the rice leaving you enjoying it until the very last drip for sure!



More article:

5 Stuffed Mantao Buns to Hunt for at Klang Valley!
5 Places for Sweet Dessert Indulgence Around Klang Valley!
PJ Section 17 Hawker Street Food Hunt!
6 Chinese Tong Sui Places to Try at Klang Valley!
6 Jalan Ipoh Food That's Recommended to Try!
Travel to Klang's Pandamaran for These 10 Worth-Trying Restaurants!