Well hidden among the neighborhood of Taman Desa, they actually had quite some fantastic restaurants and cafes to explore from. Japanese, Chinese or even Thai food available, which of these will you pick from? Let's take a look!

1. Old Tricycle – The Original Charcoal BBQ Yong Tau Foo
Yong Tau Foo here are slightly different from the others as they are barbecued for a better aftertaste. What's better is that you get to barbecue the food up yourself here. Dine at an open aired space, you'll surely enjoy your time here with your friends. Besides Yong Tau Foo, they do have Chee Cheong Fun as well.


Assorted Japanese Yakitori that will surely soothe all your stresses away, come over here for some fragrantly grilled skewered food! Wide selection of yakitori like pork belly, shoulder, liver or the rarest part – pig's tongue is available too. Chicken meat is available too and don't miss the organ meat stew and the Maruhi Sour Cocktail.

Located one floor above Lao Jiu Lou restaurant, come over here for some ingredient-focused food where the owner actually imports market fresh seasonal ingredients directly from Japan every fortnightly. Enjoy set meals that are masterfully executed by the experienced chef where you'll get to taste the freshest sashimi, Japanese style barbecued food, tempura or even house made Tofu! Wait no more, Nikai will surely worth the try!

Red Kettle sums up a perfect bakery cum café where you'll spot fresh bread and cakes around the counter and hot food like porkie egg benedict, pork burger, porkie rice bowl, and much more to look for from the extensive menu. Another worth the try would be the soft serve ice cream as they are one of the best sellers here. Available in vanilla and chocolate flavor, which one you'll choose?


Looking at its interior, it has the traditional Chinese architecture but that's not all. They actually served Japanese ramen here. Affordable ramen is what attracts the patrons here; many ordered the original soup ramen, which comes with clams, cha siu, and the runny egg! Other choices like minced pork ramen, zaru ramen, steamed clams with sake, or the grilled dumplings (gyoza) were mostly ordered by the patrons!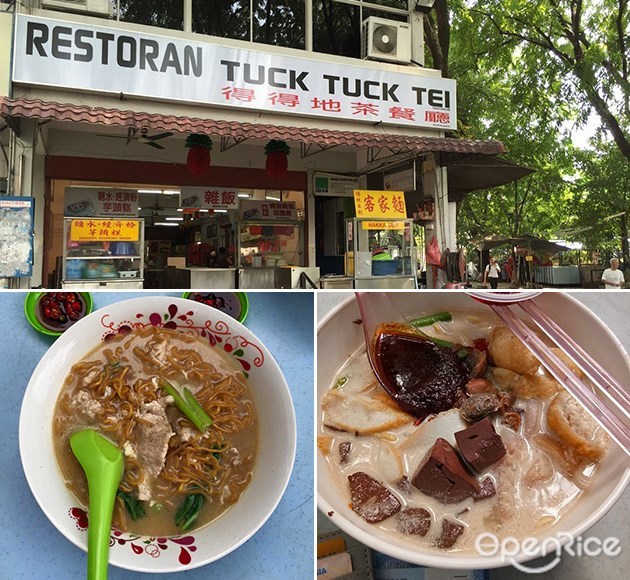 Photo credit: 楊婕祺, Eoeo Mandy Facebook
A cozy coffee shop that sells several food choices be it the Penang white curry mee, pork noodles, chee cheong fun, fish head noodles, pan mee, and more to choose from, many patrons around the neighborhood come here to get their breakfast and lunch a quick fix.
Another place that is famous for Japanese style BBQ that's located behind Faber plaza, many flocks this place for the affordable bbq meat that you'll really enjoy. Uses the charcoal fire, pick your choice of meat ranging from lamb, pork, beef, or even chicken; they even have grilled squid, pork ramen, and warm sake to sum up everything you had there.


Many came here for the famous Sarawak Laksa, that's authentically thick and rich in taste, apart from that, UFO tart, butter cake, D24 Durian Cheese Cake, Curry Laksa, Crispy Chicken Chop are recommended and mostly ordered by its patrons. Don't miss this café out when you're out and around Taman Desa!


Craving for a bowl of warm and hearty Udon? It seems that Taman Desa holds quite some Japanese delights that many patrons actually will flock over to. Quite some choice to choose your bowl of Udon from Curry udon, kakiage udon, house special, kitsune udon mentai butter udon and a lot more to name from; Sanuki Udon makes it a great choice due to its long established here in Taman Desa!


10. Moobaan Thai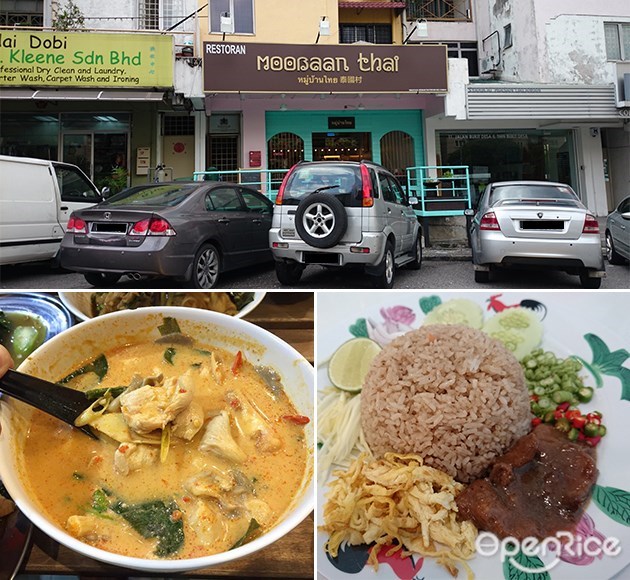 Photo credit: Moobaan Thai Facebook
A brightly lit interior, simple menu and Thai dessert and snacks are available too! Enjoy be it the dishes with rice or the Ala-carte style if you plan to dine with a bunch of foodies! Tomyam in this Thai restaurant could be spicier than the usual ones, but this is surely one of the best! For an authentic Thai style restaurant, stewed pork leg is something you can't say no to! Their fried rice too gives it a special taste of the Chiang Rai style! Isn't it great that you can enjoy Thai dishes here that will not burn a hole in your pocket?


More articles:
6 Food Places for Sharing Platters That's Worth the Try!

7 Agreeable Places for The Best Clams (Lala) Dishes in Klang Valley!

6 Recommended Places to Eat Out at Pandan Indah!

6 Worth Trying Vietnamese Restaurants in KL and PJ!
KLIA 2 Isaac Toast + 5 Restaurant to Try at Mitsui Outlet Park!
These are The Pork Noodles You Didn't Know it is Worth Trying!
5 Stuffed Mantao Buns to Hunt for at Klang Valley!
5 Still Worth Trying Claypot Lao Shu Fen @ Klang Valley