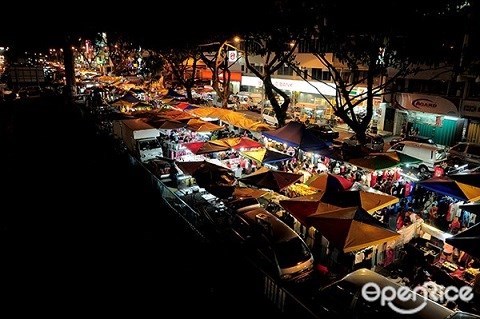 Taman Connaught, a major township of Cheras, is highly accessible thanks to its strategic location at the confluence of main roads like the Middle Ring Road 2, East-West Link Expressway, and Cheras Highway. Coupled with its plethora of dining establishments, it is no wonder people from near and afar would make their way here just to enjoy good food. Also not forget its famous weekly night market, which stretches two kilometers and features up to 700 stalls at any given time. It comes alive only on Wednesday evenings, and is the largest of its kind in the Klang Valley. Without further ado, here are 10 must-visit restaurants in Taman Connaught. Their foods are sure to get your taste buds dancing with joy!
(The restaurants are listed in no particular order. Some of the establishments below are not halal.)
1. Big Tree Lin Kee's Steamed Fish Head
This place cooks up legendary steamed fish heads and serves them in sauces like a simple Hong Kong-style soy sauce, spicy and sweet-savory
taucheo
sauce, minced ginger "sauce," and
tom yum
sauce. Stingrays are available, too. Aside from its signatures, try its other dishes like Pig's Trotter in Vinegar, Special Deep-fried Seafood Tofu with Secret Mayo and Chili Sauce, Manila Clams ("
la-la
") in Master Stock, and Bean Sprouts Stir-fried with Salted Fish.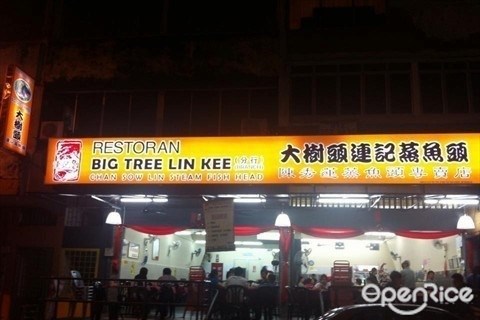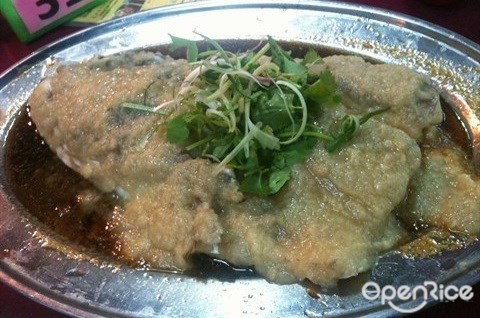 2. Eight Treasure's Chinese Cuisine
Albeit small, this neighborhood institution is short of neither fans nor flavor. It has been operating for about 15 years, and takes pride in home-style Chinese cooking. Dishes like hairy gourd with glass noodles in clay pot, signature
nam yoo
(red fermented bean curd) ribs, salted egg prawns, as well as ginger and duck stew are strong testaments to the restaurant's commitment to quality and taste.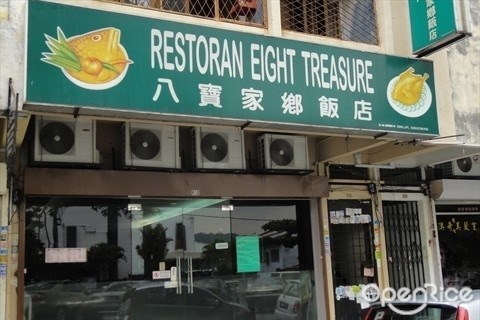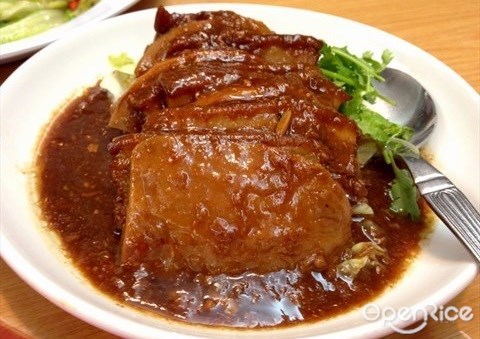 3. Gafan's Claypot Chicken Rice
The restaurant has been around for a long time, and is famous for its array of clay pot rice dishes. Apart from classic chicken clay pot rice with salted fish, it has black pepper chicken, Thai chicken, mutton rice, prawn rice, and other variations. Side dishes are available, too, such as tofu and vegetables as well as soups. A caveat, though, is there will be a 15- to 20-minute waiting time as the rice is cooked to order (which is a good thing!).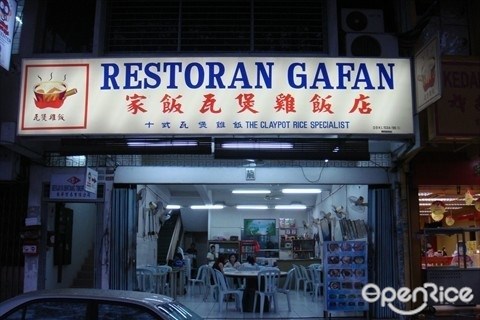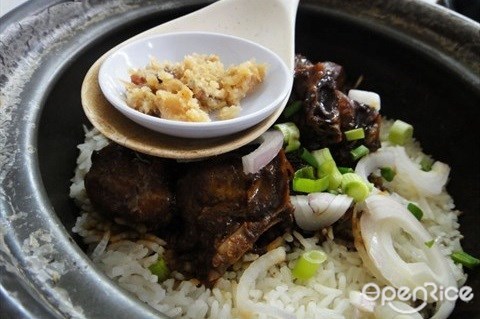 4. Hong Kee's Dim Sum
This air-conditioned dim sum restaurant serves good old dim sum that do not disappoint, such as
cha siu bao
, shumai,
har gow
, Hong Kong-style prawn
chee cheong fun
,
lor mai gai
, deep-fried prawn wontons, and egg tart. They are loaded onto carts, which are then pushed around so patrons can grab whatever they fancy eating on a whim. The place can get crowded, though, and hence a busy staff and slower service. So, plan your visit to avoid peak hours (i.e., brunch and lunch hours) if possible.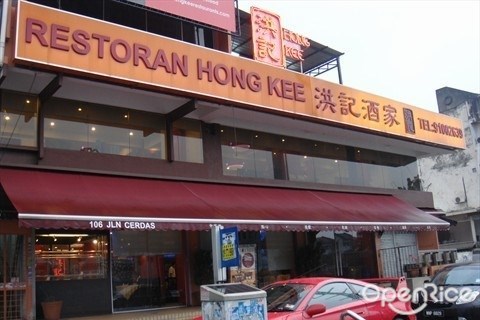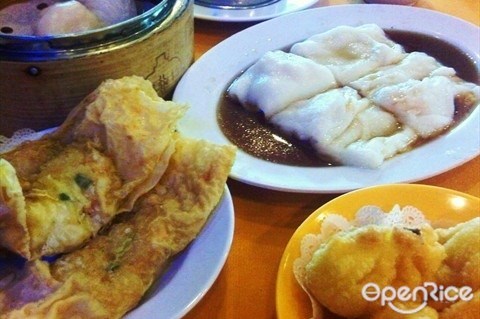 5. Khuang Li Yong Tau Foo
Only unpretentious, flavorful comfort foods rule here. Must try its
beehoon
soup with house-made fish balls. The restaurant's pork balls,
yong tau foo
,
lam mee
, and Ipoh
hor fun
will also blow your taste buds away with their freshness and savory notes. However, get here early the food tends to sell fast.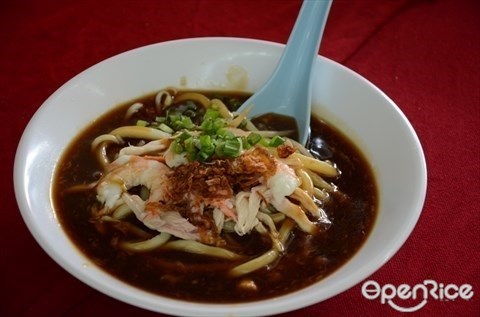 6. Madam Chiam Curry Noodle House
Besides its curry
mee
— whose rich broth spells a lovely spiciness and coconut-ty tone, with noodles, cockles, chicken pieces, hard-boiled egg, veggies, and tofu puffs swimming in it — this family-friendly joint also serves addictive chili
pan mee
. House-made wheat noodles are accompanied by minced pork, crispy fried
ikan bilis
, fried shallot, poached egg, calamansi lime, dried chili flakes, and Chinese spinach soup. It also has soup
pan mee
for something traditional, as well as dainty boiled wontons and
sui gow
.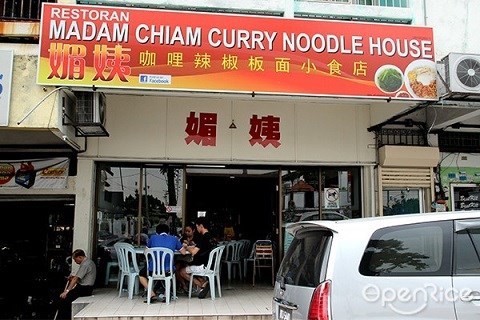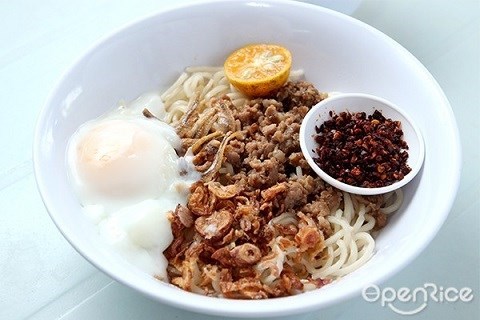 7. Sun Ming's Roasted Meat
Don't come during lunch hours unless you don't mind competing over food and space with other customers in this not-too-big "Chinese rotisserie." It makes some of the best roast ducks, geese, chickens, and pork, including
cha siu
. The ducks are roasted over charcoal fire to render their skins crispy. Additionally, it serves
yong tau foo
— deep-fried instead of being simmered in a flavorful soup — which are worth trying.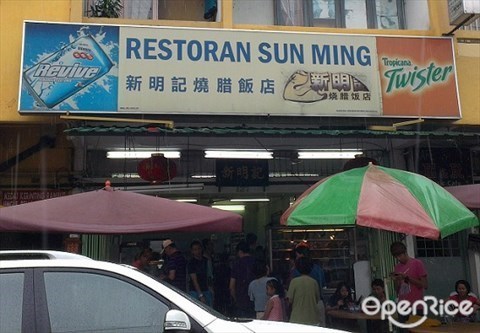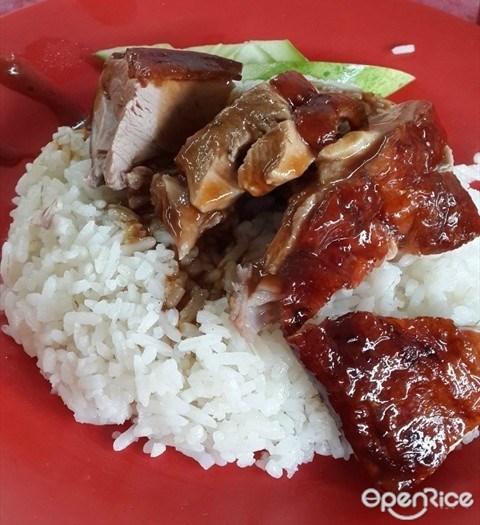 8. Tien Sun Tien's Chinese Cuisine
Another outstanding Chinese eatery. Its foods are burst with savory note and
wok hei
to tantalize your palate. Plus, the pricing here is reasonable. Signature dishes include Vietnamese-style squid,
assam prawns
, lime-steamed fish, house-made tofu in pumpkin sauce, and fragrant pork belly slices. As with other popular places, it is best to be here before 7 p.m. to beat the crowd, especially on weekends. Otherwise, coming on weekdays is not a bad idea at all!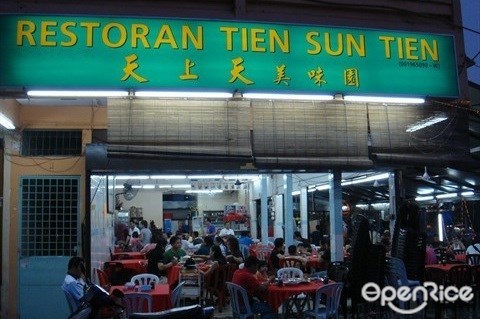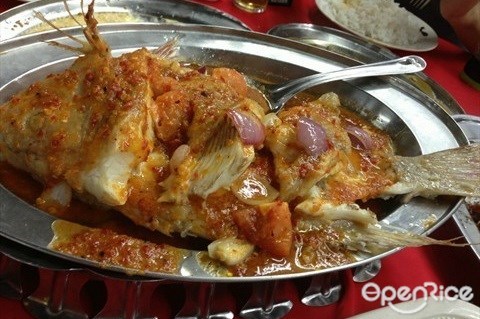 9. Wichday's Dessert
Wichday Cafe has recently become very popular among dessert lovers, because they have launched a very special dessert called Pandora Box. It is a box-shaped bread stuffed and garnished with a rich variety of ingredients, including fruits, ice-cream, cornflakes, marshmallows, chocolate chips and many more. Customers can enjoy the fun of eating the dessert layer by layer. Apart from dessert, they also provide a good selection of light dishes, such as sandwich and spaghetti, to whet your appetite.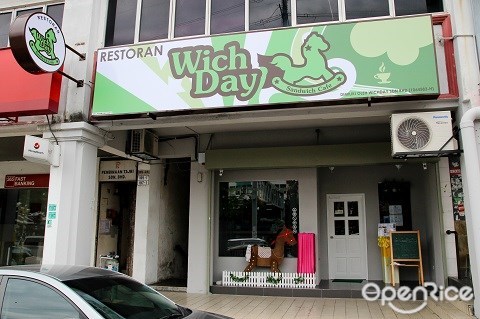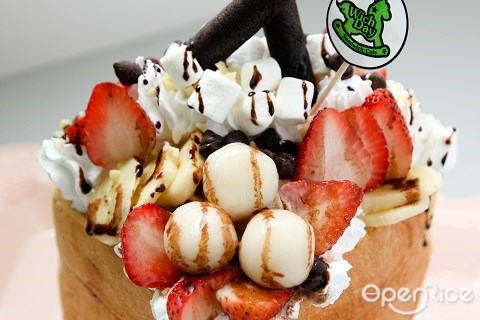 10. Yi Kee's Roasted Duck
Think Yi Kee, think roast geese. The skins are caramelized and crisp while the flesh juicy and fragrant. Drippings, on the other hand, are served separately. Best of all, they aren't overly greasy. Its roast ducks are equally good, too, whereas its roasted pork belly ("
siu yoke
") comes with crunchy cracklings and succulent meat. Take these a notch up by dipping in accompanying plum, chili, or dark sweet sauce.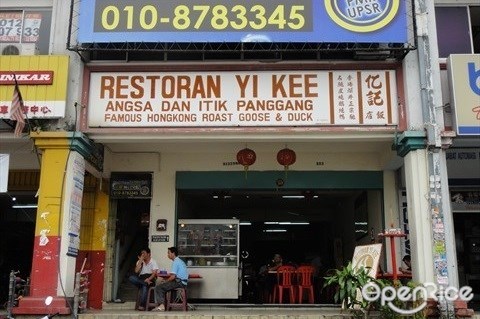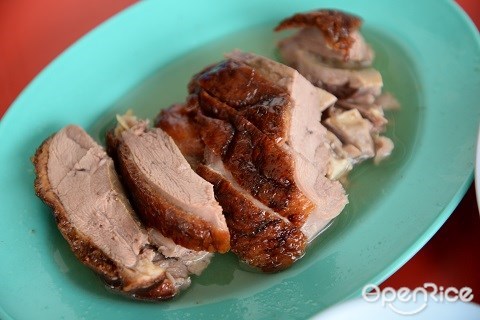 Hunt for the Best Dim Sum in Klang Valley
Search for more Hottest Fish Head Curry in Klang Valley
Other Related Topics