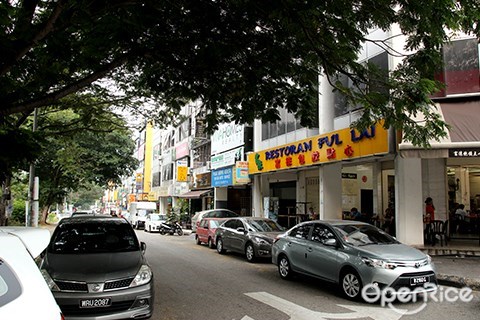 We have featured
10 must-try restaurants in Kepong
in our previous article, but 10 is far from enough, as Kepong is a food haven with lots of new and old eateries offering almost all kinds of cuisines. If you are looking for traditional hawker foods, most hawker stalls are gathered at Kepong Wai Sek Kai. If you are looking for a restaurant with a more comfortable environment, the shop lot area near Aeon Big shopping center offers plenty of choices. For steamboat lovers, you can find many popular steamboat restaurants in Menjalara. Here we have selected another 10 restaurants in Kepong that you must try:
(The restaurants/stalls are arranged in alphabetical order. Some of the establishments below are not halal.)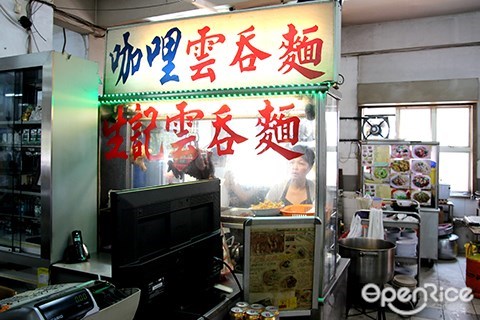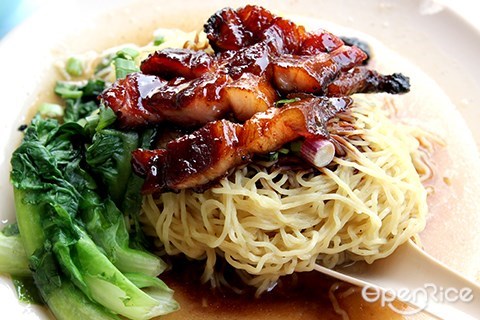 Nestled in
Kopitiam 747
, this wanton mee stall is famous for both its dry and curry soup wanton mee. They used to be quite famous in Aman Suria, because they have operated there for about 10 years before moving to Kepong. Their dry wanton mee is a must-try, as the noodles are homemade and drenched in superior stock when served to make the dry noodles wet and juicy. The wanton noodles are topped with freshly heated Char Siew, which is very soft and fragrant.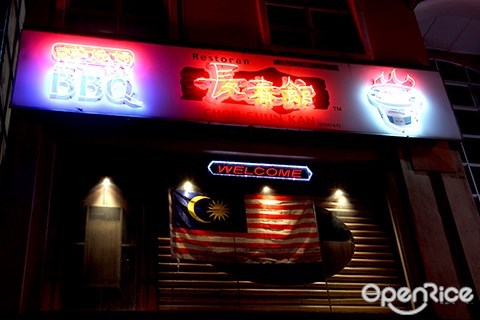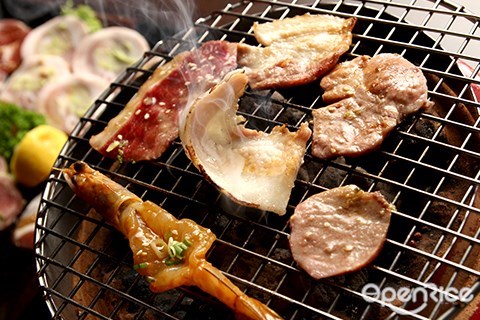 This Japanese-Korean BBQ restaurant has been around for about 4 years. Their menu offers a wide range of premium and fresh meats, including beef, pork, chicken, lamb and seafood. If you are new to this restaurant, you should try their signature Pork Moriawase, which includes 4 types of thinly sliced pork, including pork flan, pork tongue, pork brisket, and pork shoulder. All meats are barbecued using charcoal fire to ensure the meats are succulent with a smoky fragrance.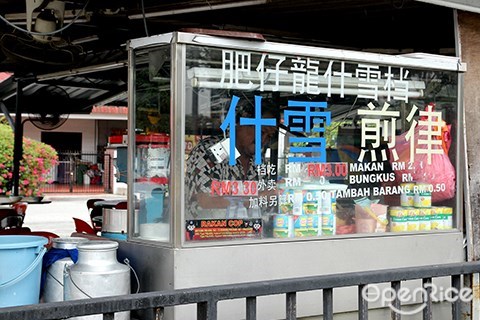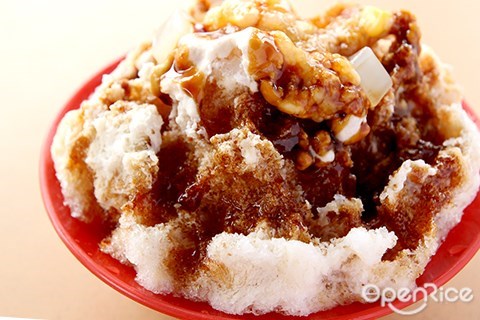 What's better than having a bowl of refreshing and cold ABC on a scorching hot day? This ABC stall is located at the popular Kepong Wai Sek Kai. Only 2 types of ice dessert are available here, including ABC and Cendol Ice. The best-selling ABC is served in large portion with a mountain of shaved ice drizzled with thick gula melaka and condensed milk. Plenty of ingredients are hidden underneath, such as roasted peanut, corn, cendol, cincau, red bean and nata decoco.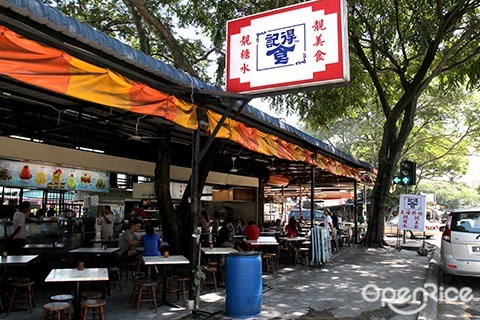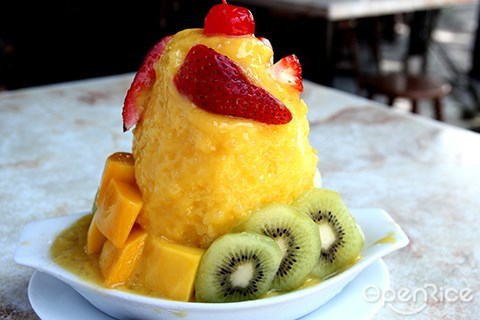 KTZ
needs no introduction, as it is one of the most famous dessert shops in the Klang Valley. The restaurant at Kepong Wai Sek Kai is actually the original shop. This is probably the place where the famous Fruit Loh was invented and made popular decades ago. Same as the KTZ at SS2, customers can choose from a variety of Fruit Loh with different flavors, such as mango, red bean, strawberry, honeydew and kiwi. If you want to try all flavors in one go, opt for the "Mat Dou Lou", which includes kiwi, strawberry and mango.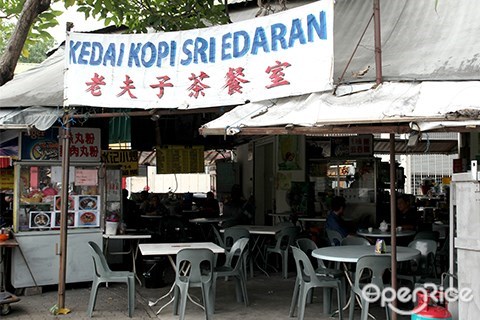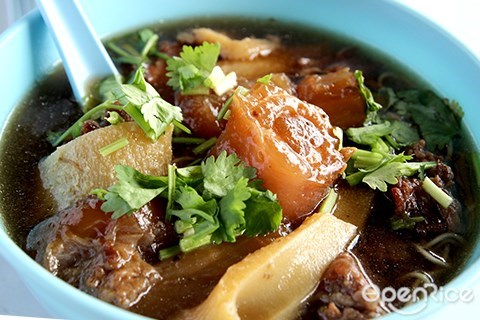 Looking for delicious beef noodles in Kepong? Head to the beef noodle stall at
Lao Fu Zi Kopitiam (Sri Edaran)
, where you can satisfy your palate with their popular Beef Brisket Noodles or Goat Brisket Noodles. Priced at RM8 a bowl, their Beef Brisket Noodles are served with wanton noodles and different beef innards, including beef meat, beef brisket and beef stomach. Their Goat Brisket Noodles are equally delicious. The mutton soup is rich in mutton flavors without any gamey smell.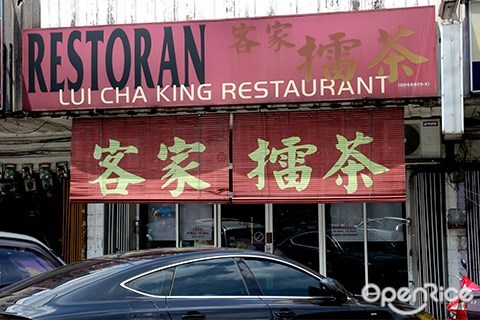 Tired of having oily foods with high calories all the times? How about trying some healthy Lei Cha for a change?
Lui Cha King
is a well-known Lei Cha restaurant in Kepong. Their signature Lei Cha is prepared in traditional style using natural ingredients. The rice is topped with lots of ingredients, including cooked vegetables, roasted peanuts, dried shrimps, crispy bean curd, etc., while the Lei Cha Soup is made of different types of vegetables, such as basil leaves, tea leaves, and sesame.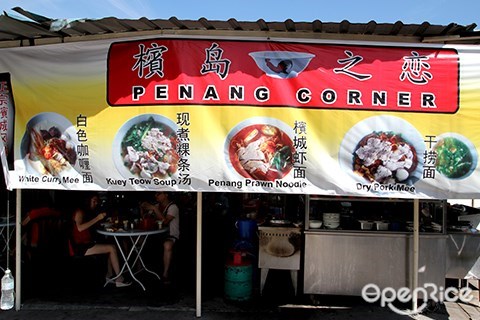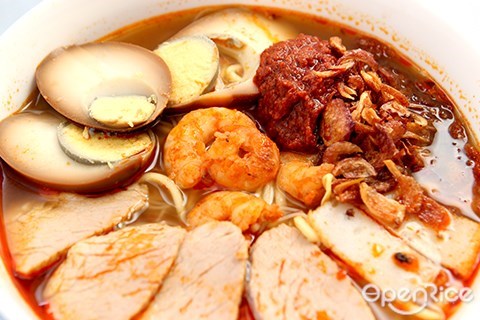 Also located at Kepong Wai Sek Kai, this stall specializes in Penang hawker fare, such as Prawn Mee, White Curry Mee, and Pork Noodles. Their Prawn Mee is only available in the weekends (Sat & Sun), because it takes a lot of work to prepare the prawn soup. Garnished with prawn, sliced pork, braised egg, sliced fish cake and fried shallot, the prawn mee is delicious with a rich and strong flavor of prawn.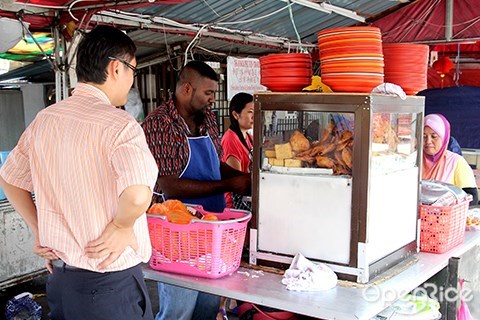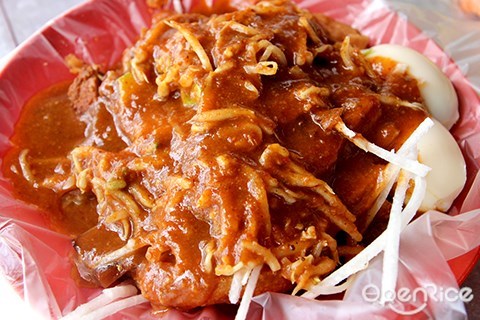 Tucked away at Jalan Mergastua (a.k.a. durian street) in Kepong, this rojak stall is extremely popular among locals. The stall has been around for more than 3 decades, and it is now operated by the second generation. What makes their rojak irresistible is the thick and flavorful peanut sauce. The rojak comes with a rich variety of ingredients, including bean sprout, cucumber, yam bean, coconut fritter and boiled egg. Remember to add additional sotong to make the rojak even tastier!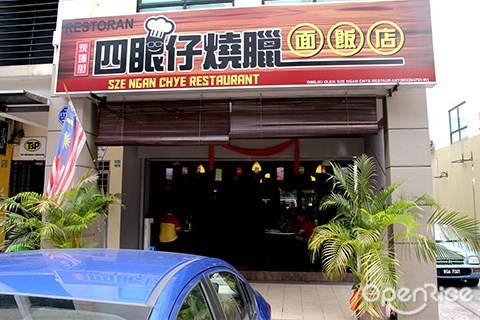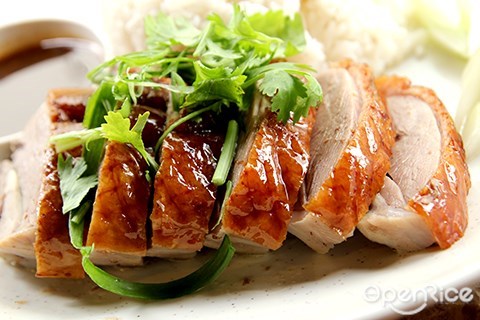 The famous
Sze Ngan Chye Salted Duck
at Petaling Street has finally opened a branch in Kepong. The new shop offers not only their signature Salted Duck, but also a variety of rice, noodle and cooked dishes. The Salted Duck is marinated with salt and roasted with charcoal fire to make the duck salty and fragrant. The original owner of the stall at Petaling Street has retired. Now the business is run by his daughter and son-in-law.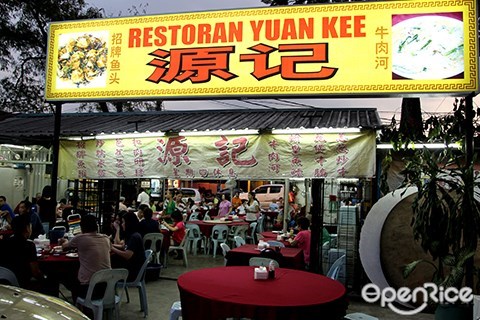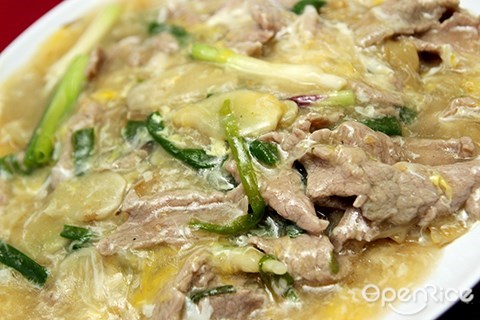 Yuan Kee
is a popular restaurant at Kepong Wai Sek Kai offering a wide range of delicious and affordable Chinese dishes. Many regulars visit here for their famous Stir-Fried Hor Fun with Beef, which is stir-fried to perfection with slippery noodles and tender beef full of "wok hei". Yuan Kee's one-of-its-kind Stir-Fried Fish Head is also famous with fresh fish head that is chopped into pieces and stir-fried with spicy sauce until the meat has fully absorbed the essence of the sauce. Not sure what to eat in Kepong? Give these restaurants/stalls a try!
Discover the Best Wan Tan Mee in Klang Valley
Hunt for Best Noodles in Klang Valley
Other Related Topics