Kepong, a township located just a few kilometers away from the city center is a food lover's paradise! From Chinese 'Dai Chou', Fusion food, Mamak, Korean BBQ, to spicy Thai cuisine - eateries are located at every nook and corner. You will be spoilt for choice as you roam around the town of Kepong. Below are 10 restaurants to feed your hunger pangs.
(The restaurants are listed in no particular order. Please click on the restaurant names for addresses and OpenRice members' reviews.) *Some of the establishments below are not halal.
1. Pak Thong Restaurant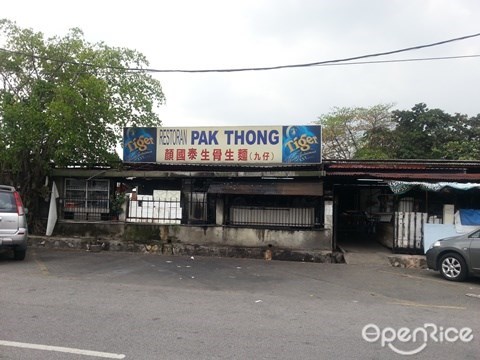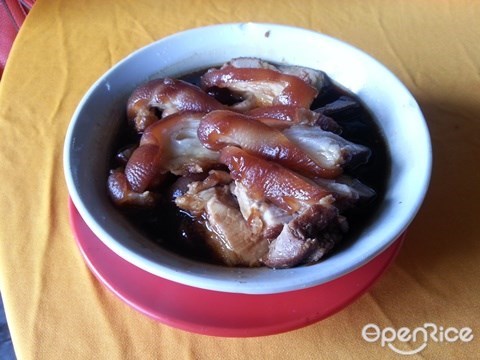 Famous for their Signature Stew Pork, Pak Thong is located next to the Kepong Baru Market, literary. They open doors for business just as the market is closing. Get there early because as the lunch crowd grows, it's harder to get a table in the air-conditioned room. The Signature Stew Pork is one of the must eat in this restaurant. It comes with the option of adding pork innards. The pork skin gives you a chewy texture and the layer of fat in between just melts in your mouth as you suck on the bones. The broth of the stew gives it an extra dose of flavor, it is not oily and it complements the pork perfectly. If you want you want to try something different, order the Ginger Egg Fried Rice.
2. Ssikkek Korean Grill BBQ Buffet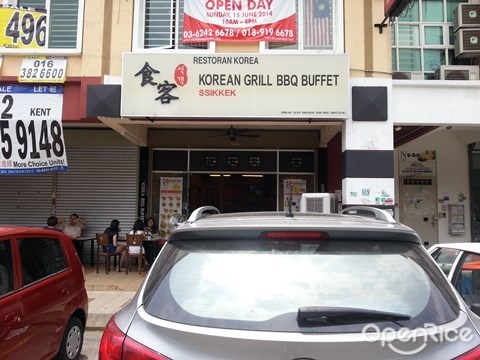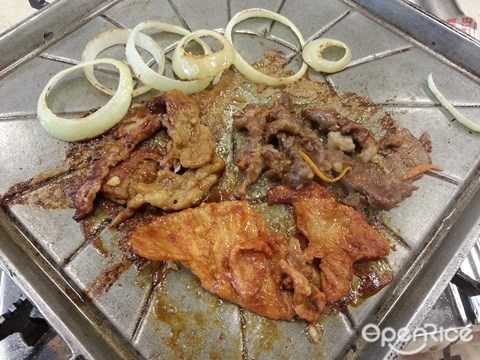 This eatery must be in the list for the Korean BBQ lovers with a bottomless pit. It's an All-You-Can-Eat buffet, starting from RM19.90 nett (lunch). They have pork, chicken and beef marinated in spicy sauce and savory sauce. Other condiments like kimchi, preserved radish, Jeon (Korean pancake), kimchi soup are served in the buffet spread too. Instead of the normal routine of the workers barbequing for you, here, you have to cook by yourself. The metal plate will be replaced by a clean one often as you feast. Do make reservations if you are planning to visit over the weekend to avoid disappointment.
3. Famous Nasi Lemak @ Wai Sek Kai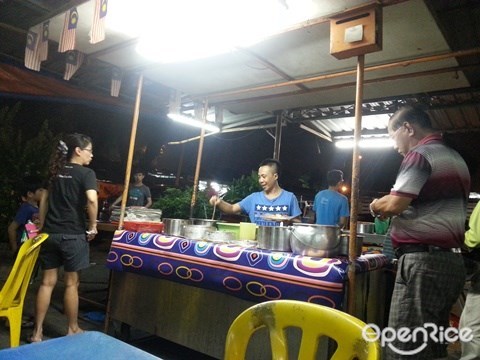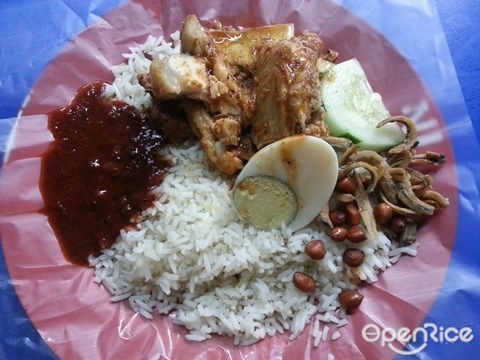 Just a little wooden stall located near KTZ Kepong, this little gem does not have a sign board. You won't miss this because of the fragrant Nasi Lemak in a wooden bucket. Do ask for more sambal because the coconut milk rice goes really well with the sambal. The sambal is not too spicy, it strikes the perfect spiciness. The rice is cooked to its perfection – there are no lumps and the rice is in their individual grains. You can add curry chicken, beef or squid to your plate if you are in for a feast. But just the rice, sambal and egg are enough to satisfy your craving of a plate of simple Nasi Lemak!
4. Ka Ka Bak Kut Teh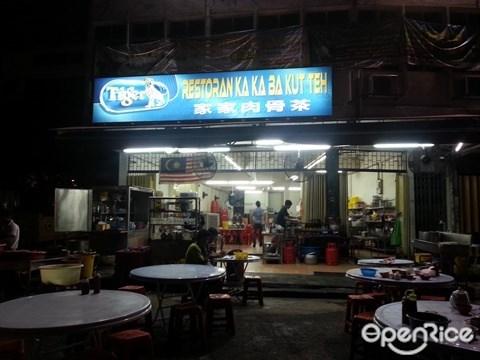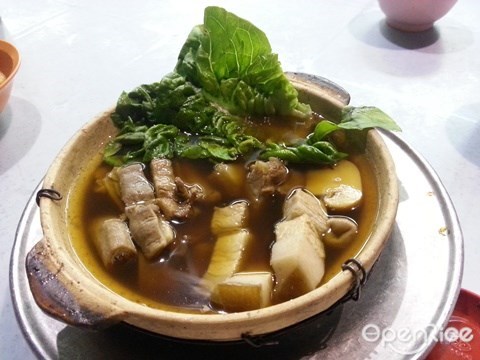 Occupied at a corner lot and located at the main road of Jalan Kepong, Ka Ka Bak Kut Teh is overseeing to the now Aeon Jusco (previously Carrefour). With tables and chairs spread out in the open air, you get to dine alfresco style. For a one person portion, they are generous with the pork and the pork innards. The soup is clear and soothing to the throat and a tinge of bitterness lingers on from the herbs. The meat is tender too as the pork are layered with a bit of skin and fat. They have Yam Rice and other vegetables as side order on the menu as well. Ka Ka Bak Kut Teh only opens at night.
5. HYK Penang Mee York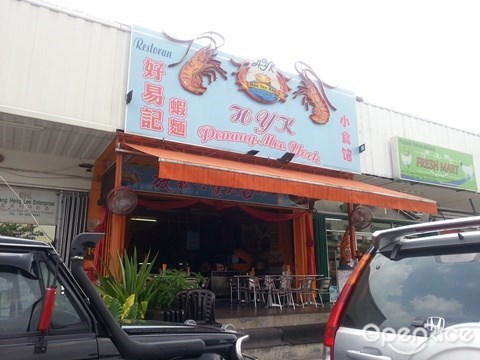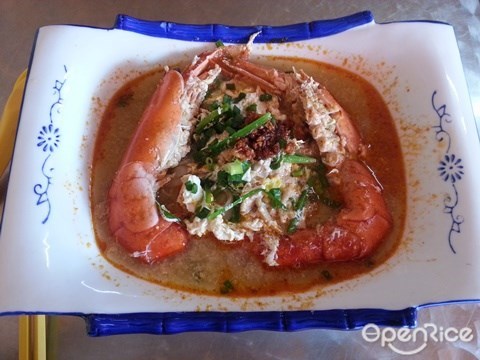 From a humble stall near the Wai Sek Kai, they move into a shop with mist fan to cool you down in the hot weather. Located right at the junction, the two big prawns on the signboard will catch your attention as you drive by. Recommend to try their Prawn Mee with wine instead of the Crab Lam Mee. The prawn was huge and cooked perfectly, it was tender and sweet. The clear soup was fused with wine and laced with eggs. The combination was just right because the Kway Teow is not too soft and it's smooth for slurping.
6. Sen Kee Satay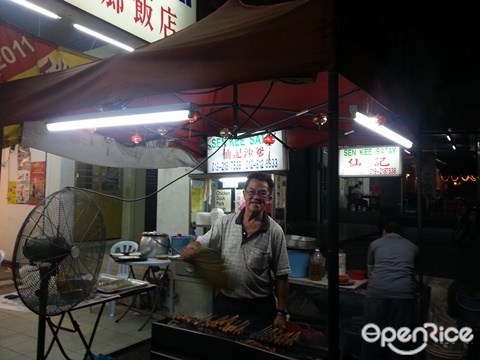 You don't need to travel to Kajang just to have good satay because Kepong has got their own! Tucked in a small tent outside Restaurant Hou Yi Kei, you will see one man standing in front of the satay pit with a fan that takes your order as he grills the satay. Besides the usual, chicken and pork, Sen Kee Satay has duck and lamb satay as well. What makes the whole satay experience different is that the sauce tasted excellent. That creamy peanut sauce tasted a little bit like spicy peanut butter – it's creamy and nutty at first and then the spiciness kicks in. That goes really well with the slightly charred meat. Sen Kee Satay only opens at night after 7pm.
7. Fei Fei Crab Restaurant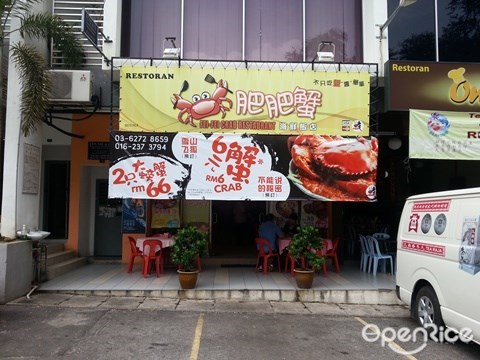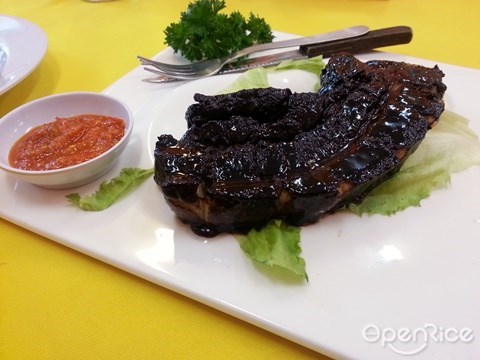 Located one row behind Sen Kee Satay, Fei-Fei Crab Restaurant will be the place to be if you love eating crabs. From the normal Salted Egg and Kam Heong Crabs, they have Honey Lemon Crabs and Coffee Cheese Crabs on the menu. It can go as low as RM66 for two big crabs. Besides the crabs, they have one dish called Great Wall Ribs. A slab of pork sliced into chunks, with a generous amount of barbeque sauce, the pork slab is then caramelized. It is sweet at first and then the sweetness of the pork sips in. If you are there for lunch, they do offer set lunches as well. All patrons are served a scoop of ice-cream as dessert after meal.
8. Thong Lung Sang Seafood Restaurant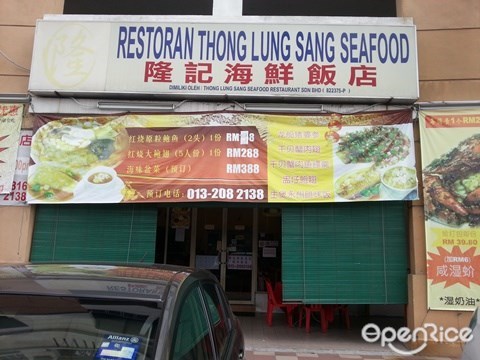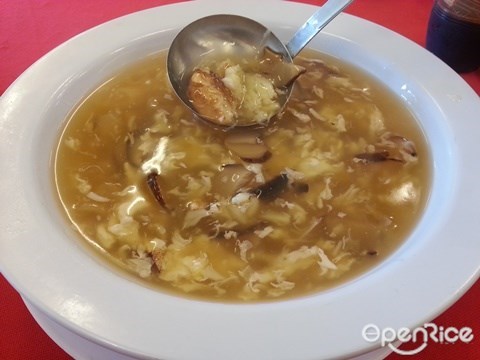 Occupying two shops below an apartment, Thong Lung Sang Seafood Restaurant offers yummy seafood in a comfortable environment at a reasonable price. The boss recommended the Braised Fish Maw and scallops with crab meat. The broth tasted sweet because of the ingredients. Both were generous with the fish maw and crab meat. With a tinge of vinegar and some preserved green chili, the combination with the sweetness of the seafood and broth is delicious. Mini Monk Jump Over The Wall are served in this restaurant too, however, you need to pre-order it. They have quite a number of dishes that uses shark's fins, lips and bone. This restaurant is closed on Mondays.
9. Thai Garden Village Seafood & BBQ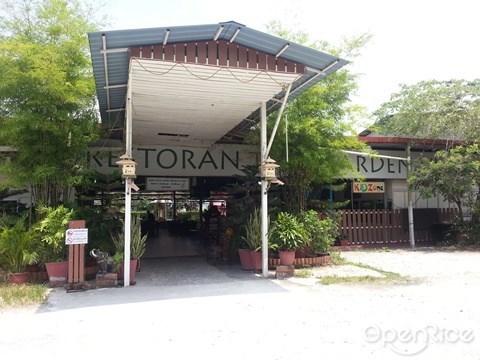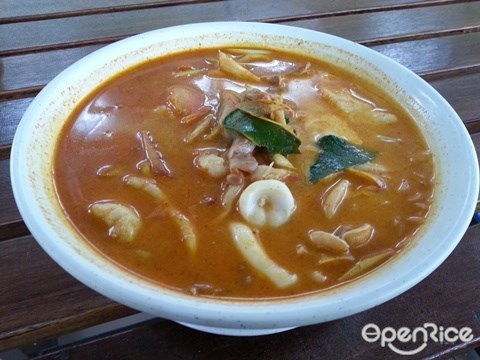 If you drive fast, you might miss this 'village'. Thai Garden Village Seafood is surrounded by factories. With ample parking space in the compound, this is a restaurant in a huge tent. If you love spicy Thai food, you will enjoy the Tom Yum Seafood Noodles. It is served with fresh prawns, fish fillets and squid. The soup might be a bit too spicy after a while but the seafood in it are fresh and sweet. Their menu spread from their very own Iron Chef Specials like Claypot Crab with Glass Noodles to BBQ grill fish and crab. They cater for private dining, special events, birthday parties and corporate functions too.
10. Ah Yee Curry Mee Stall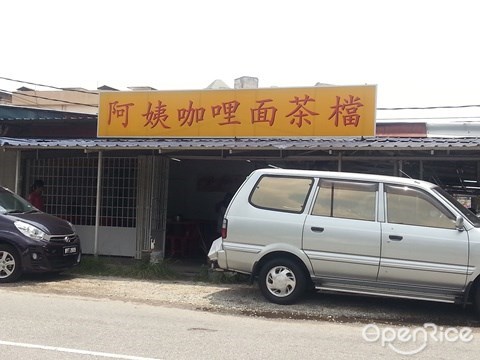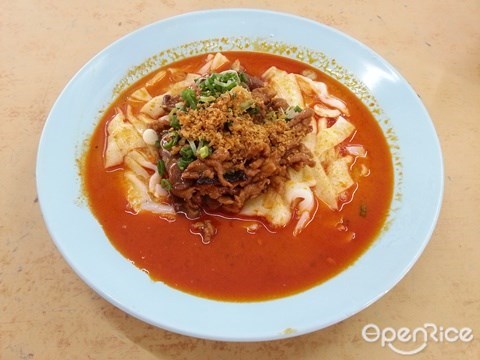 Located at the same row from the KTZ Kepong, you will not miss this stall with their bright yellow signboard. With just some chairs and tables in a stall, they sell Yong Tau Foo too besides the famous Curry Chee Cheong Fun. Their usual is the Curry Chee Cheong Fun with shredded mushroom and minced chicken. The curry gravy is not over powering and the Chee Cheong Fun is smooth and soft for the bite. Couple with a cup of Iced Honey Lemon, this can be the perfect snack before your actual meal. Do go for brunch or early lunch as they open for business from the morning. Monday is their rest day.
Discover more Must-Try Restaurants in Kepong
Discover more Must-Try Satay Restaurants
Other Related Topics