*The stalls mentioned here are not halal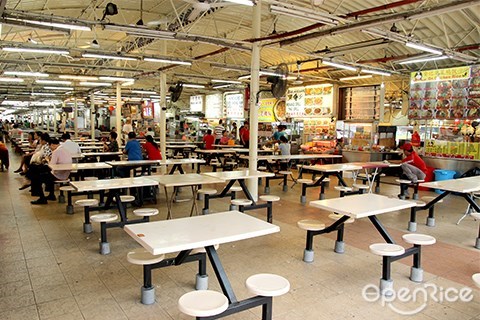 When it comes to the best and most affordable hawker foods in PJ, a must-visit place is
SS2 Wai Sek Kai
. It is basically a long stretch of sheltered food court featuring more than 80 hawker stalls selling all kinds of enticing hawker foods. In fact, there are so many hawker stalls here that Char Kway Teow alone, for instance, has 3 to 4 stalls. The place is very happening at night, especially during weekends. To ease your hassle of trying all the stalls one by one, we have picked 10 hawker stalls that you must try! (
click the restaurant name for more info and OpenRice members' reviews
)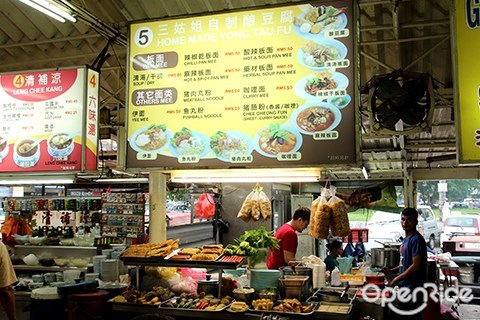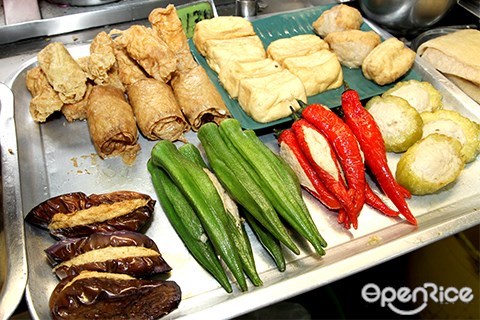 Craving for some homemade Yong Tau Foo? Head over to stall No. 5, where you can whet your appetite with a wide range of handmade Yong Tau Foo, including fried fu chuk, chili, eggplant, okra, fried bean curd and so on. Their Yong Tau Foo is delicious enough to eat on its own. Yet you can also enjoy it with noodles, such as Pan Mee, Curry Mee, or Chee Cheong Fun.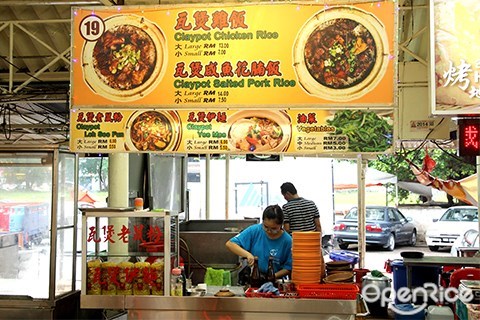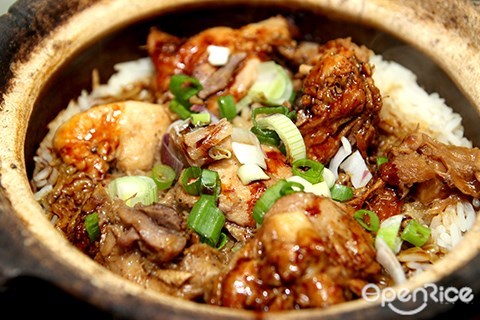 Operated by a father and his daughter, this humble stall offers piping hot Claypot Chicken Rice that will make you drool! Each bowl of Claypot Chicken Rice is freshly prepared to order to ensure the chicken rice is hot and fragrant. Before serving, the owner will stir the rice and chicken with soy sauce to make the taste stronger and prevent the rice at the bottom from overcooked.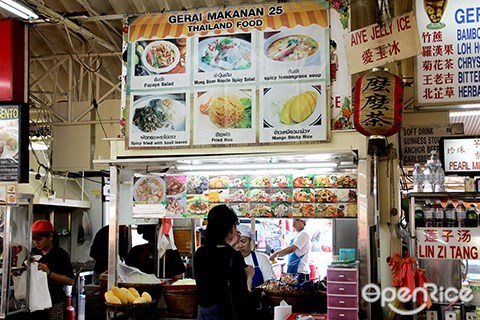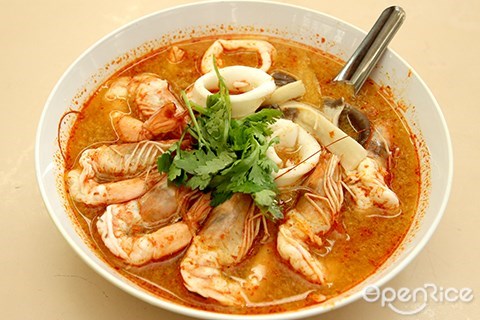 Probably the only stall in the Wai Sek Kai that serves a complete range of Thai food, including Tom Yum, Som Tam, Mango Sticky Rice, you name it! The chef owner is a Thai woman, who has run the stall for more than a decade. Their Tom Yum Goong is slightly expensive (RM9), but definitely worth the price, as the dish is served in large portion with 6 pieces of medium-sized prawns, squids, and mushrooms.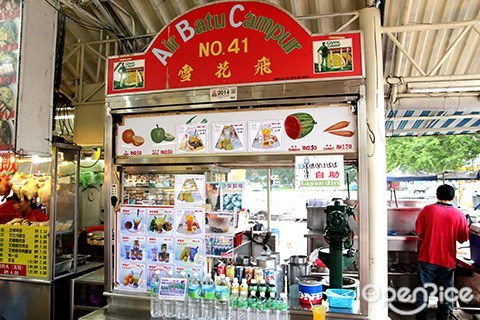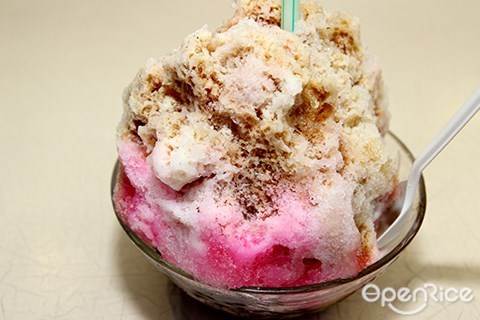 This well-known stall has an interesting Chinese name called "Flying Snowflake". Their signature ABC is value for money, as it comes with a mountain of shaved ice garnished with cincau, peanut, and corn. The portion is big and you might find it hard to finish all by yourself. Apart from ABC, they also offer a good selection of drinks to quench your thirst.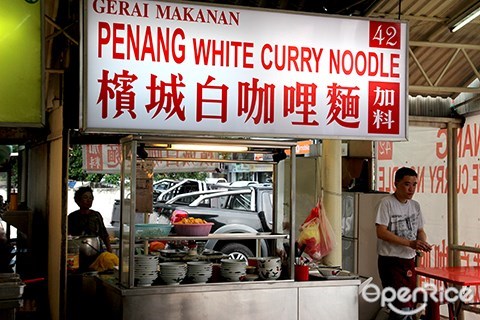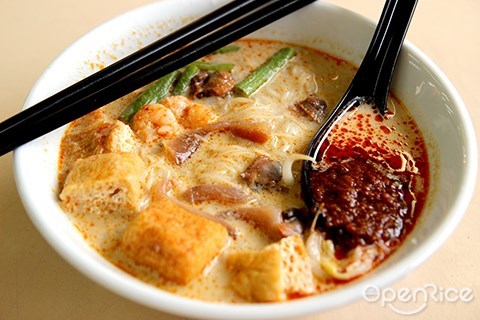 Thanks to the success of MyKuali's Penang White Curry instant noodle, the northern style curry noodles have become super popular in the Klang Valley. At this stall, you can try freshly prepared Penang White Curry with lots of fresh ingredients, including prawns, long beans, squids, cockles and tofu pok. Remember to add the sambal chili paste into the milky soup to add an extra spicy kick!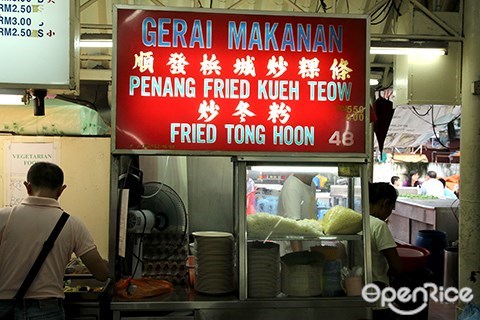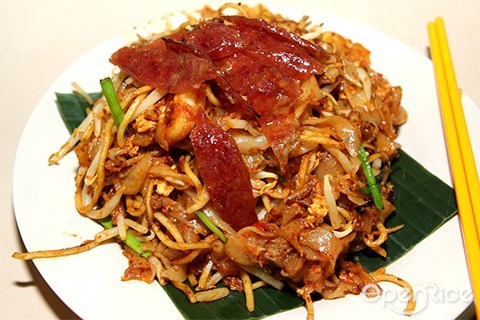 One of the more popular Char Kway Teow stalls at the food court. Their popular Fried Kway Teow is stir-fried in Penang style with prawns, sliced preserved meat, egg, bean sprout and spring onion. Served on a piece of banana leaf, the fried noodles are spicy, fragrant and full of "wok hei". Aside from Fried Kway Teow, their Fried Tong Hoon is also worth trying.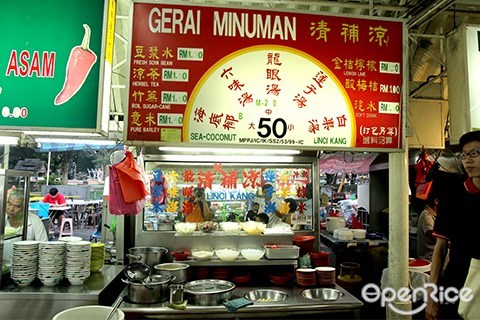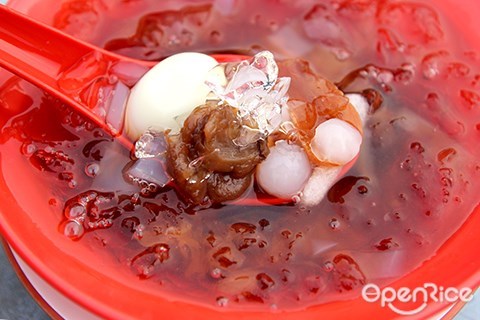 There are lots of Tong Shui stalls here. Most of them offer similar choices of Chinese desserts, such as Lok Mei Soup, Sea Coconut Soup, Lai Chi Kang and Lotus Seeds Soup. The food court can be quite hot if you are sitting under the zinc roof, and having a bowl of cold Lok Mei Soup with 6 different ingredients seems like the perfect way to cool yourself down!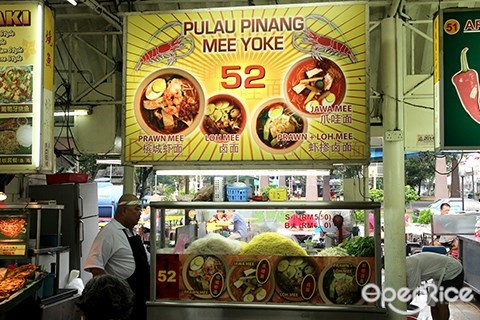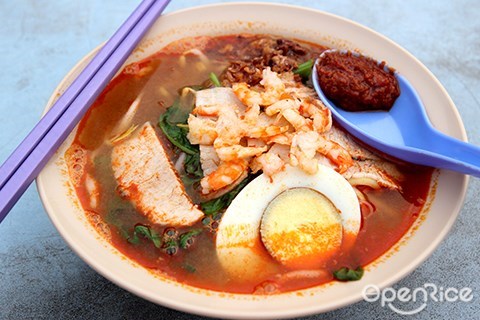 Good news for lovers of Mee Yoke! Now you can satisfy your craving for authentic Penang Style Prawn Mee at this stall. The stall's owner spends a lot of time daily to prepare the soup using prawn shells to ensure the soup is rich in prawn flavors. The portion of the noodles is just nice with delicious ingredients, including sliced prawns, boiled egg, sliced meat, fried shallot and vegetable.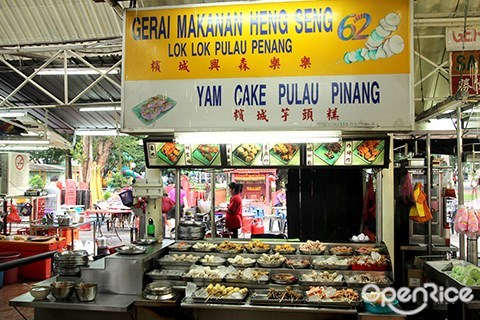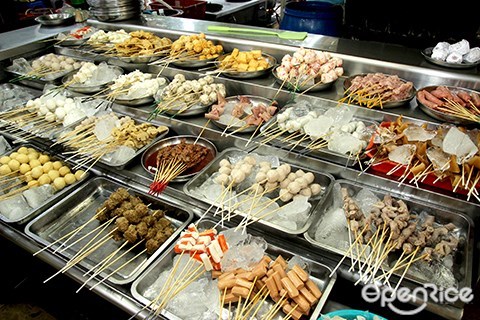 A well-known Lok Lok stall at Wai Sek Kai. You will be spoiled for choice here, as they offer more than 20 different items, including fish balls, seafood, hotdog, bean curd, quail egg and many more. Each table is equipped with a boiling pot, so that customers can enjoy the fun of boiling their own food.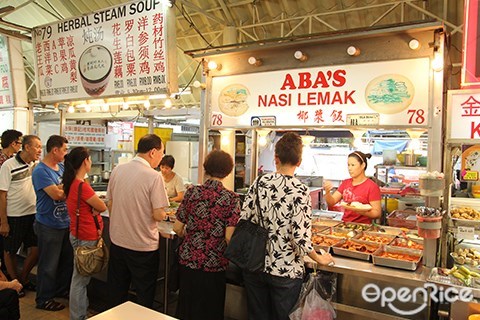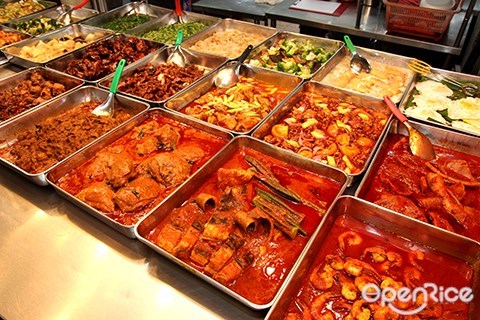 One of the most popular stalls in the food court. When the stall is about to open at 7pm, you will see a long queue of people waiting to order the delicious chap fun and nasi lemak. Their chap fun is popular not only because of the superb taste, but also the variety of food, as customers can choose from more than 30 dishes. Must-have dishes include their Curry Chicken and Sambal Sotong.
Hunt for the Yong Tau Fu in Klang Valley
Find the Top Chicken Rice in Klang Valley
Other Related Topics