*Some dishes mentioned here are non-halal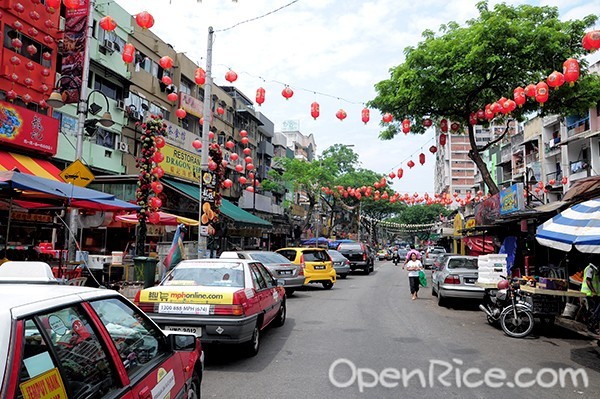 Strategically located in the heart of KL and within walking distance from the shopping district of Bukit Bintang, Jalan Alor has become one of the most popular food streets in KL. Walk on the vibrant street at night and be spoiled for choice with lots of hawker centers offering a wide variety of local delicacies ranging from chicken rice, char kuey teow, curry laksa and wonton noodles to grilled fish, BBQ chicken wing, and fresh durian. Some of the best foods at Jalan Alor can also be found in daytime, attracting a sizable lunch crowd from nearby offices. Here is a simple guide to some of the best foods you must try at
Jalan Alor
and
Tengkat Tong Shin
(Click on the restaurant's name for address and our members' reviews)
: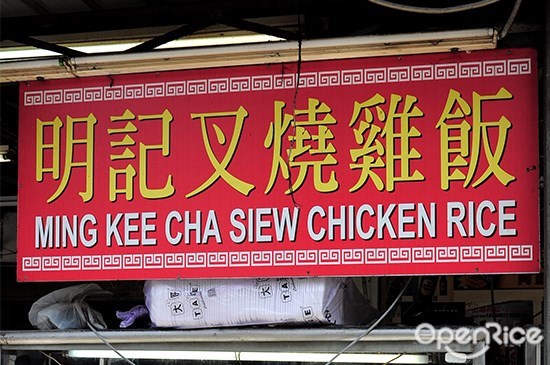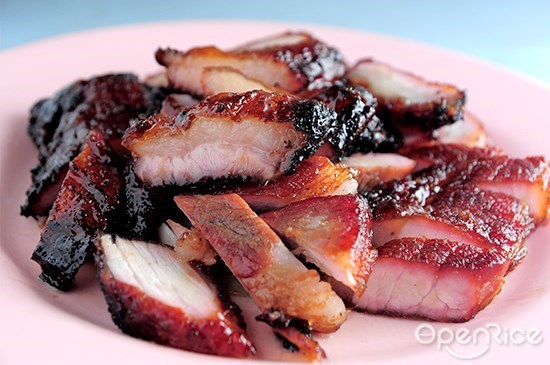 Business has dropped a lot since Meng Kee has moved from its old shop at Tengkat Tong Shin to a coffee shop at the end of Jalan Alor, but their famous
char siew
, or
barbecued pork
, is as finger licking good as always! Their signature char siew is skillfully barbecued by the stall's owner until the meat is slightly burnt on the outside and succulent on the inside. Take a bite and your whole mouth will be filled with the fragrance of the honey-glazed meat!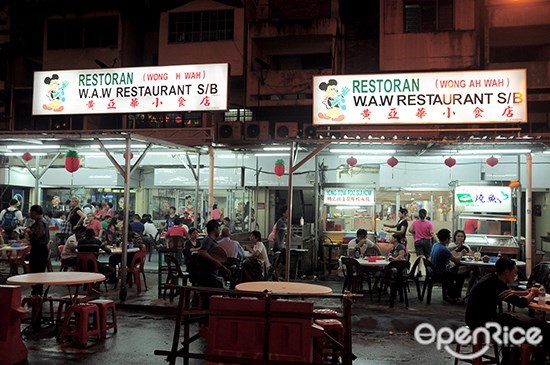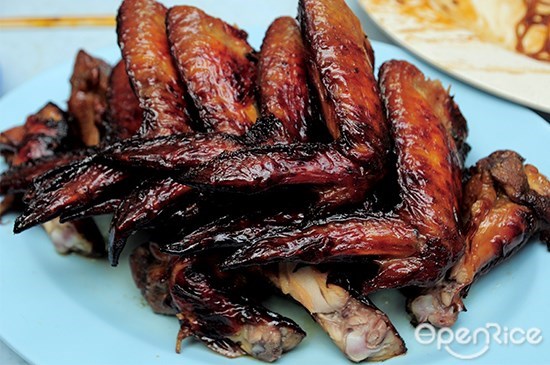 At the end of Jalan Alor you will find another famous restaurant named Wong Ah Wah (aka WAW), which is famed for their mouth-watering
barbecued chicken wings
. Their chicken wings are barbecued with charcoal fire on the spot until the skin is browned and crispy and the meat moist and juicy. Apart from chicken wings, WAW is also famous for its Salted Egg Crab and Roast Pork Noodles. You can choose to dine indoor with air-conditioning or dine al fresco to experience the hustle and bustle of Jalan Alor.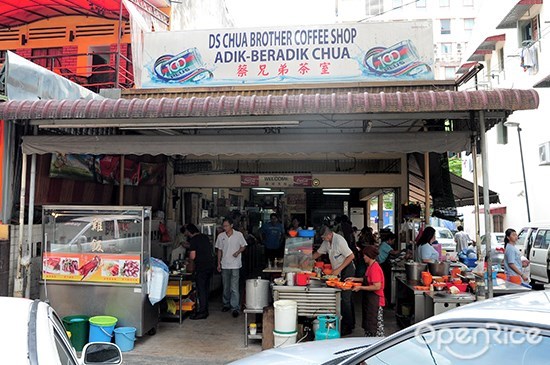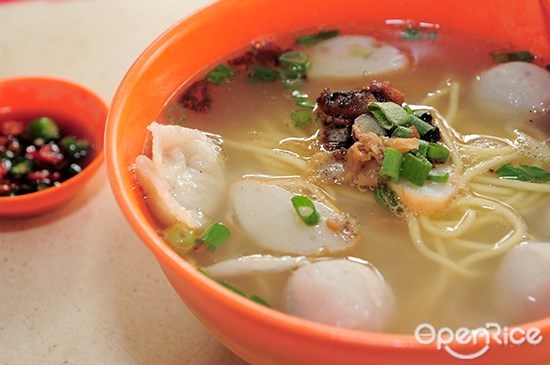 Run by the second generation, the fish ball noodles stall nestled in Chua Brother Coffee Shop has been around for more than 50 years. It is also one of the oldest hawker stalls at Tengkat Tong Shin. Locals like to patronize this stall for its delicious noodle soup with fish balls, fish cake slices, fish dumplings, bean sprout and fried pork lard. The bouncy fish balls are handmade by the owner using fresh and high quality fish hand-picked at the wet market daily.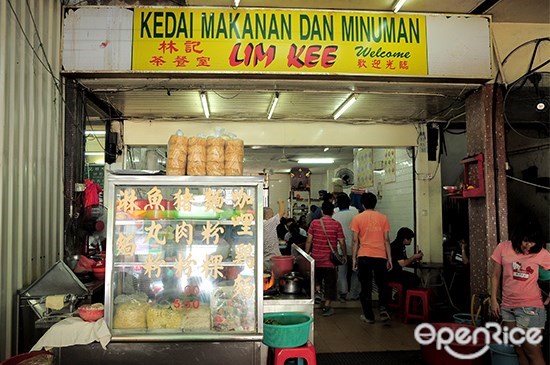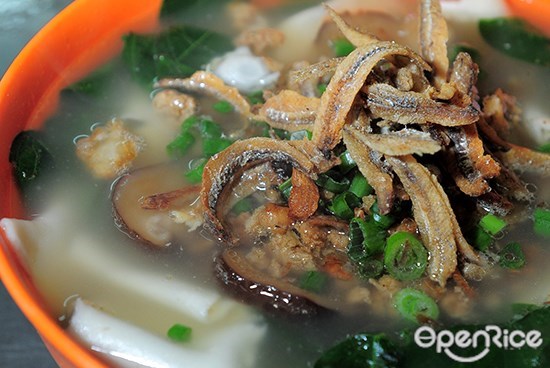 A not-to-be-missed Pan Mee eateries at Jalan Alor is
Uncle Lim Pan Mee
, which has operated for more than 30 years. Tease your taste-buds with a bowl of traditional Soup Pan Mee cooked with handmade noodles, mushroom, fried ikan bilis and vegetables. Apart from Soup Pan Mee, you can also satisfy your stomach with a variety of noodle dishes, such as Lo Mee, Lum Mee, Dry Curry Chicken Noodles and so on.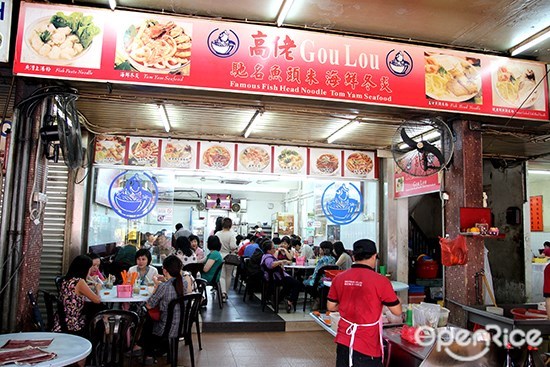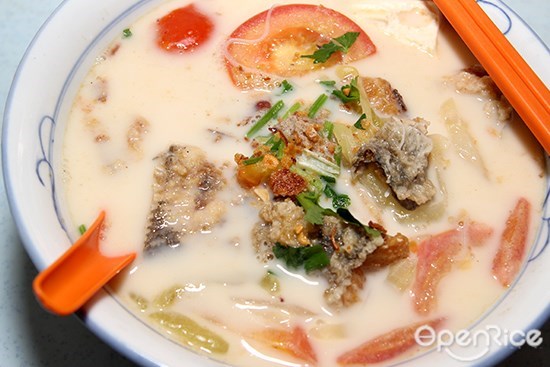 Literally meaning "Tall Guy" in Cantonese, Gou Lou is a well-known restaurant specializing in
Fish Head Noodles
. All noodles are freshly cooked on the spot to make sure the food reaches your table piping hot and delicious. The place is so popular during lunch time that you might need to wait for 15 to 20 minutes before your food is served. Apart from the signature Fish Head Noodles,
Tom Yam Seafood Noodles
is also a hit among the lunch crowd.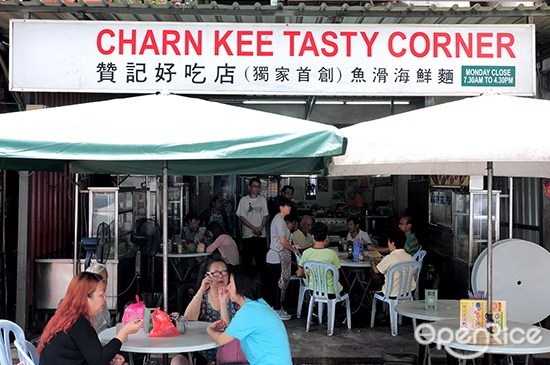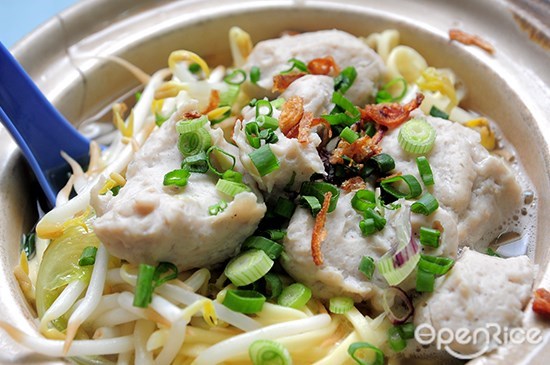 Charn Kee claims to be the birth place of fish paste in KL. Their signature
Fish Paste Noodles
is cooked and served in a claypot and topped with a generous portion of handmade fish paste that are large and bouncy. Also special is Charn Kee's Nyonya Curry Noodles and Homemade Meat Balls. Don't forget to wash them all down with the restaurant's cold and refreshing Cendul drink!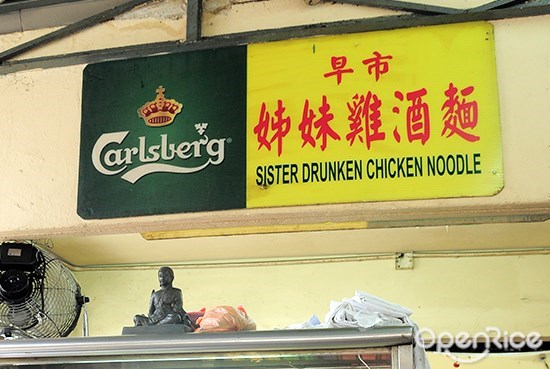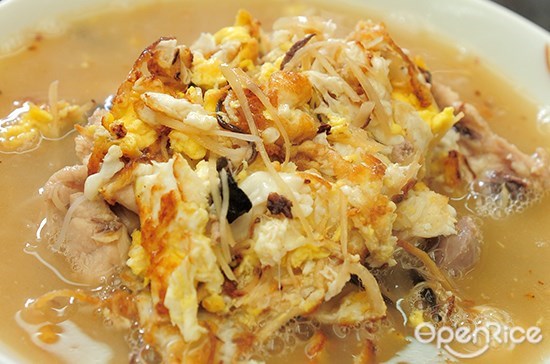 Looking for something special to whet your appetite at Jalan Alor? Head to Sister food stall, where you can tantalize your taste-buds with a bowl of mouth-watering
Drunken Chicken Noodles
. The noodles are cooked with a variety of ingredients, including chicken, mushroom, fried egg, and ginger. Chinese yellow wine is added to infuse a strong aroma of wine to the soup. After placing an order, be patient and wait for about 15 minutes, because the noodles are freshly cooked to order.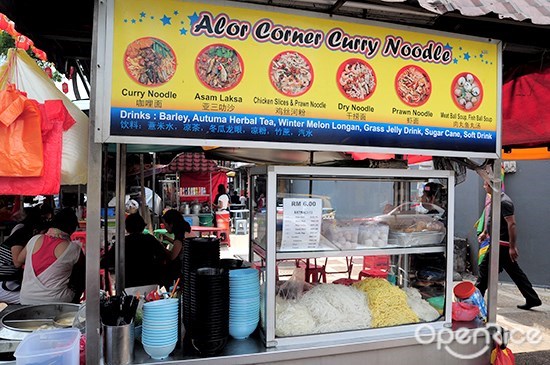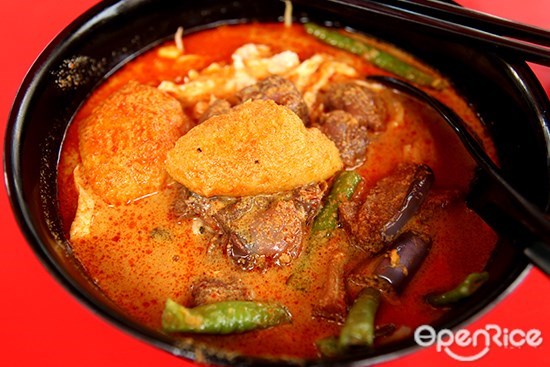 At the corner of Jalan Alor is a street vendor offering delicious
Curry Laksa
. Unlike ordinary Laksa with watery soup, the Laksa here comes with thick and creamy curry soup that is rich in santan flavour. The curry laksa is prepared in traditional style with a variety of ingredients, including cockles, fried bean curd, long beans and eggplant. Aside from Curry Laksa, other noodle dishes, such as Asam Laksa, Chicken Slices Noodles, and Prawn Noodles, are also crowd pleasers.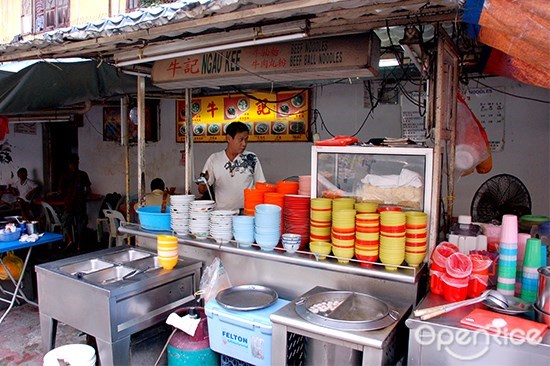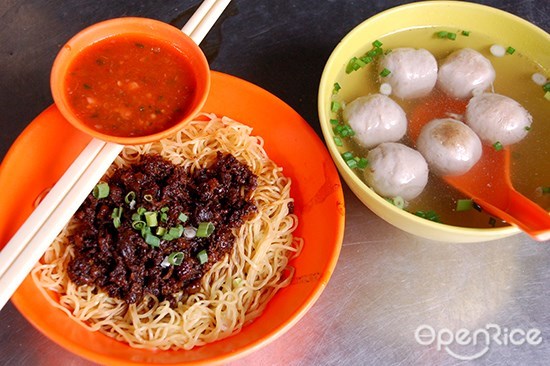 Located at Tengkat Tong Shin, Ngau Kee is a beef noodles stall that has been around for several decades. The stall can be quite difficult to find, because it is quietly hidden at the end of the street along with a few other street stalls. The signature
beef noodles
is served with a bowl of dry noodles topped with minced meat and a bowl of clear soup with springy beef balls. Dip the beef balls into Ngau Kee's house special chili sauce to add a spicy kick to the taste!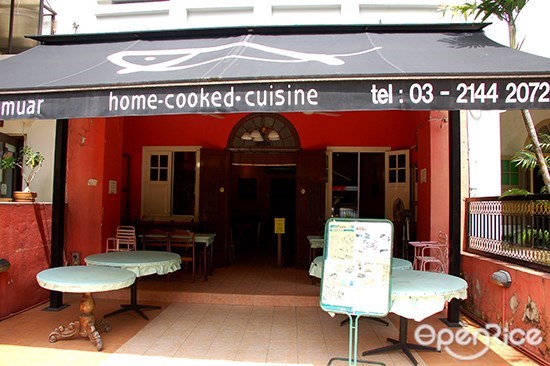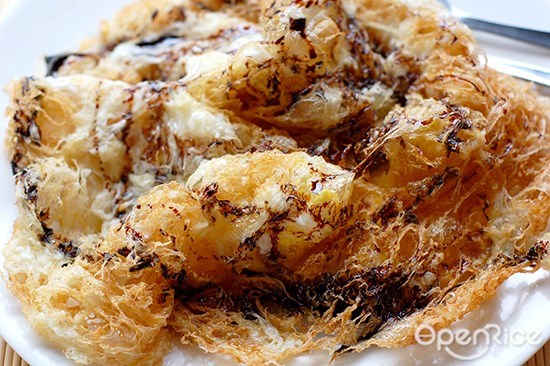 As its name suggests, Restoran Muar is an established restaurant offering home-cooked Nyonya dishes. A must-try is their
Crispy Fried Egg
with eggs that are deep-fried until crispy and rich in taste. Other recommended dishes include Petai Squid and Prawn, Otak Otak, and Butter Kailan. Remember to try their delicious Nyonya Cendol dessert with gula melaka, red beans and cendols. Feel free to visit both streets anytime from dawn to dusk, because you can always find something good and delicious to satisfy your cravings for hawker foods!
Find out more best noodle restaurant
Discover more hottest pan mee restaurant
Other Related Topics