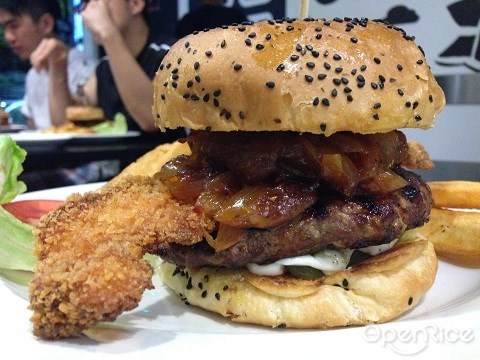 Is all that buzz over burgers over yet? We don't think so! With the major US burger joint Johnny Rocket making a smashing entrance into the country, the burger buzz is far from over. Gone are the days where Malaysian's choices of burgers are limited to the fast-food kind. Today, gourmet burger bars using premium meats and ingredients to make the best burgers. These gourmet burger bars can be found all over KL, PJ and Subang. As the burger buzz has been ignited over the past few years, it is safe to say that most of the less successful recipes have been eliminated from the playing field, leaving quite a handful of decent gourmet burger bars around the city.
(The restaurants are arranged in no particular order. Some of the establishments below are not halal.)
1. myBurgerlab @ Seapark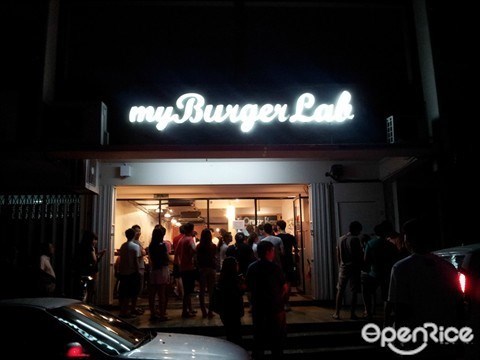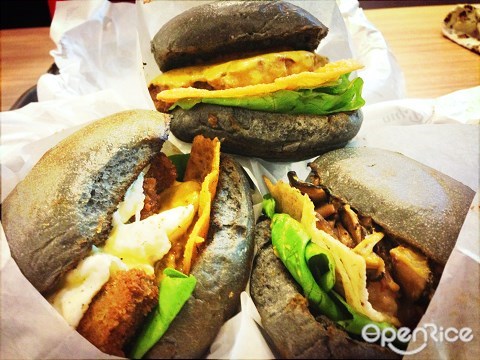 This one is a pioneer in and perhaps the one responsible for the burger boom which started since its inception in mid-2012 and still is a big hit. Its premium quality beef sourced from Australia is its key to success as one of the best gourmet burger bar. Chicken options are also available. All beef patties are ground in-house and packed in order to maintain its freshness until the second it hits the grill. Meanwhile, the black charcoal buns are freshly baked each day, ensuring full-retention of taste and texture.
2. Fatboy's The Burger Bar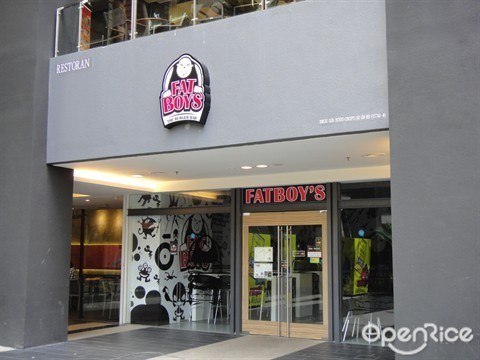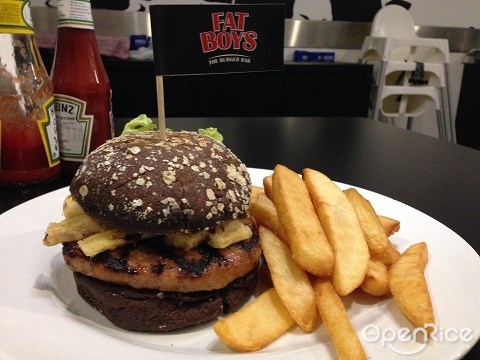 The secret ingredient here to make the best burger in KL are their numerous sauces – thick, creamy, spicy, and powerfully flavoured. Not to mention a unique pairing of ingredients. For a combination of sweet and savoury, do give the Elvis a go – a peculiar mix of the all-time favourite peanut butter and banana combination with pork patty stuffed with crunchy bacon bits. The menu seems to cater to all sorts of taste buds. Don't like their existing burger offerings? How about building your own burger? Pick your preferred bun, patty (or patties), toppings, sauces, and create a custom-made burger to cater for your preference.
3. Burgertory @ SS15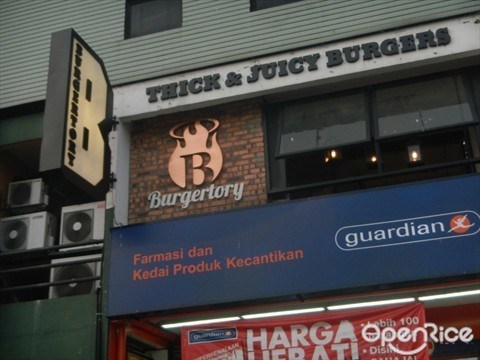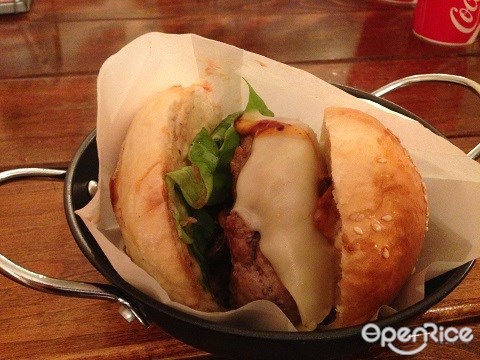 One of the first successors in the dense SS15 area, Burgertory has positioned itself as the place for pork burgers. Whilst the intense competition in the area has led to the shutdown of many burger joints, Burgertory proved capable of retaining a steady stream of customers. Patrons can opt to have their burgers ala carte or by set, which comes with fries or apple waldorf salad for a healthier option. Burgertory is also very innovative with its burgers, with the likes of crunchy pork lard hidden amidst a thick slab of pork patty. Also worth mentioning is its Cheesy Bacon Bits Fries which is an overwhelming combination of fries, creamy mushroom sauce, cheddar mild cheese and the ingenious candy bacon bits.
4. KGB @ The Gardens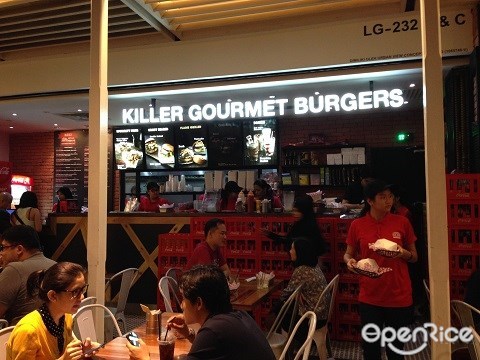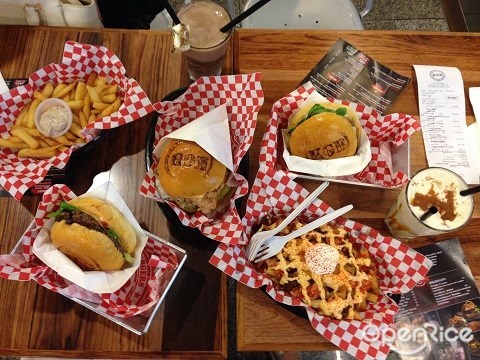 Two methods of cooking the patties are available here: 1) crust seared, which gives an extra flavourful crunchy crust while still retaining juiciness, and 2) the normal grilled patties. Some of the best-sellers here would be the Bash, Bella Bomb Tower, Truffle'd Swiss Mushroom, and Tornado. Patties here are juicy and well-seasoned, and paired with an interesting assortment of ingredients. A number of specialty fries are also available. Fans of Korean food would have to try the Kimchi Fries with Bulgogi Beef, which is an explosion of flavours from the sweet marination of Bulgogi beef, a dash of sour cream, a sprinkle of salt, and spiciness from the kimchi.
5. The Daily Grind @ Bangsar Village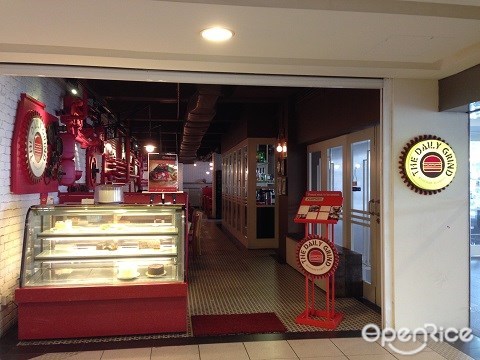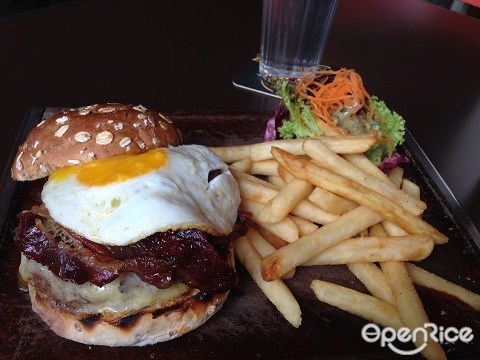 Did someone say refillable fries? Yes! The Daily Grind offers refillable fries. But that is not all that is to boast about here. The choices of burgers and premium food quality aside, it also serves an array of tantalizing house-baked desserts. What are burgers without the perfect milkshake? The alcoholic ones are particularly good to recommend.
6. The Grind Burger Bar @ Section 17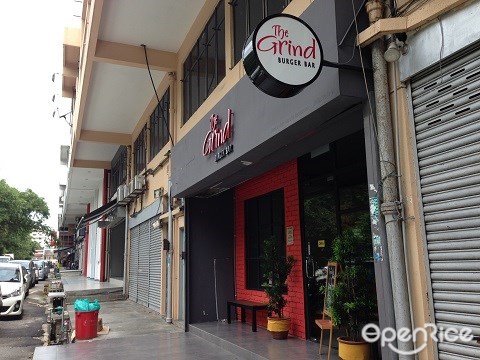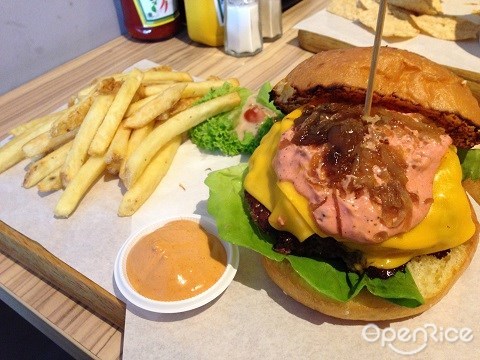 One of the best burgers is the burgers that have a very home-made feeling about it. Patties are available in beef or pork for most of the burgers. Other than that, chicken and fish burgers, hot dogs, and meatballs fares well here too. For the alcoholics, do try out its JD burger, which is served with a secret Jack Daniel's sauce. The JD sauce was surprisingly intense, and it is no wonder since a whole bottle of Jack Daniel actually goes in to the making of each batch of sauce! Also not to miss – its Chili Cheese Pork and Corn Chips.
7. The Burger Factory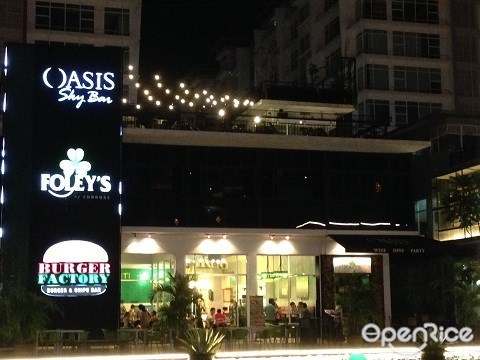 Fans of burgers and hotdogs can seek refuge under Burger Factory's large menu which goes beyond the typical beef and chicken to include seafood and veggie burgers. To preserve food qualtiy, only fresh and natural ingredients are used to produce the burgers in-house daily. One may get easily confused of its seemingly endless menu, so here are some of the crowd pleasers: Cheese N Cheese, Bacon Razor, Aloha and The Boss (warning: not for the faint hearted). For fans of melted cheese, they will be in for a pleasant surprise with the generous pool of molten cheese sauce stuffed between the burger patties.
8. Serai @ Life Center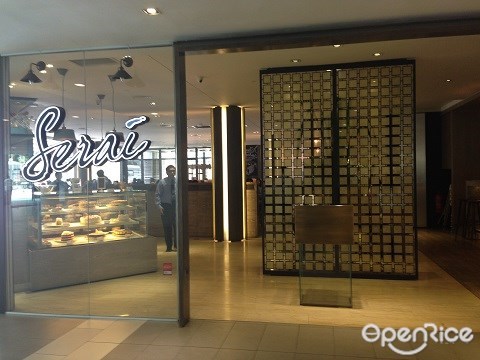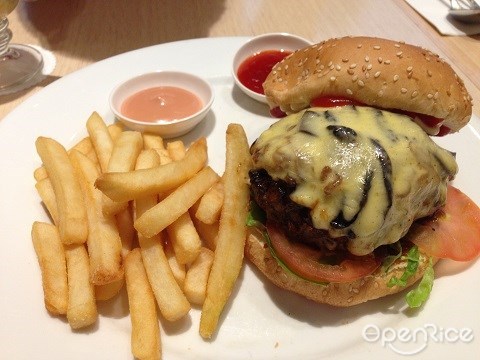 The best burgers in KL doesn't only exist in burger joints. Serai, a fusion restaurants with a mix of Malay and Western cuisine, is one of the restaurants that dishes out a good cheese burger. The good old fashion cheese burger is simple yet it marks all the criteria that a best burger in KL should have – fluffy toasted bun, thick juicy beef patty, oozy melted cheese with caramelized onions.
9. Awesome Canteen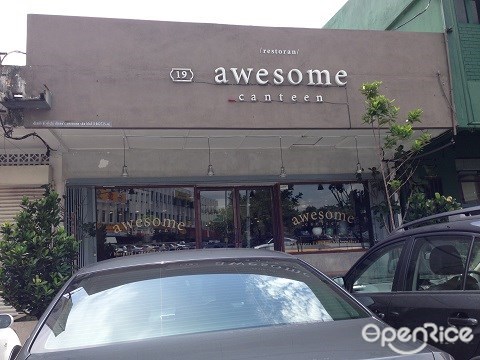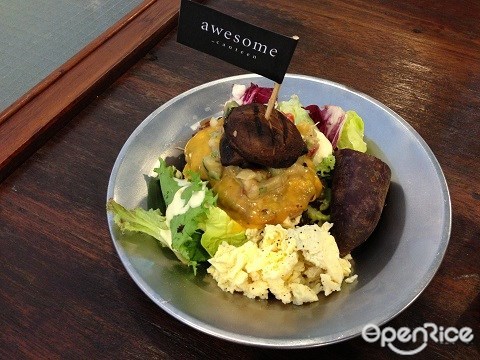 Naming a restaurant as it does, one has got to have the confidence that the food taste good enough to be labeled as Awesome. The food here sure does not disappoint! Besides serving an array of burgers ranging from the simple cheeseburgers to as creative as a burger with sambal sauce and anchovies, Awesome Canteen also serves a paleo menu. In this paleo menu, health-conscious patrons can expect to find a healthy burger, whereby a thick, lean, and juicy patty is sandwiched between flavourful Portobello mushroom "buns". Instead of fries, steamed sweet potato and salad accompanies the paleo burger as a healthier option.
10. Brother John Uptown Burger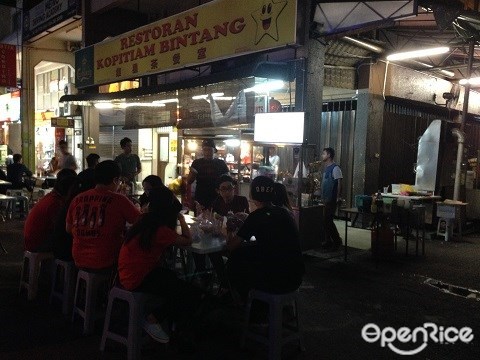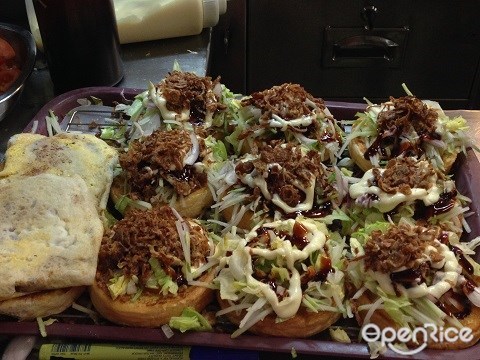 Albeit the latest burger joint boom, Brother's John Ramli Burger still gets a respectable queue size, especially on weekends. The Chef marinates the patties while grilling them. Rumour has it that it is the secret sauce added in during this marinating process that catapulted these burgers into stardom. The burgers are sloppy and messy, oozing with a mix of savoury and sweet sauces.
Find the Best Burgers in KL
Search for the Hottest Western Foods in KL & PJ
Other Related Topics