Exploring malls in Mutiara Damansara has been made convenient ever since bridges are built to connect Ikano Power Centre, The Curve, eCurve, Tesco and Ikea with one another. They're particularly known for the ambience and the one "attraction" — The Street; a broad pathway that connect three of the malls together.


A wonderful street market sits in The Street on the weekends and both sides of The Street line up with alluring selections of restaurants. Why not plan your weekend trip here and let us take care of your meals for you? We've got you covered — these are 8 restaurants you can opt to have your meal at!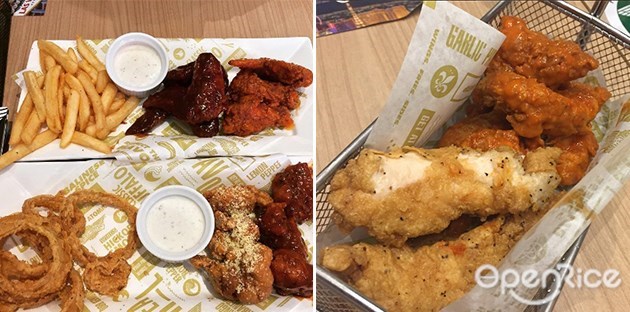 (Credit: nasrulfareed, melrashid)

Do you love fried chicken wings? Wingstop is your home. This Texas-based restaurant has finally reached Malaysian shores. Delicious fried chicken wings await, available in a whopping amount of 10 flavours that cover from Louisiana rub to BBQ, garlic parmesan to hickory smoked, lemon pepper to buffalo, and the newly introduced flavours sweet soy and sambal pedas to cater to Malaysian taste buds. The choice is yours!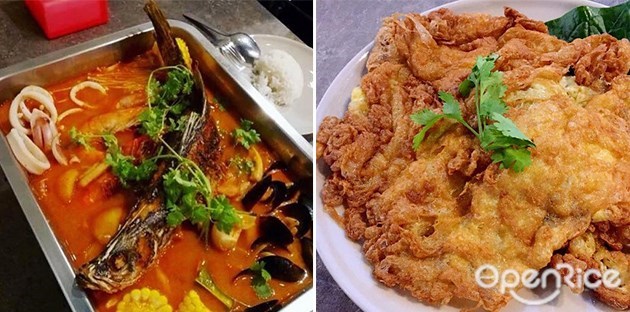 (Credit: eatdrinkthai)

This Thai café has received an "express" stall at Ikano Power Centre where you can now get a quick fix of your cravings should you ever feel like having some Thai food! Only limited dishes are available, but the menu offers just enough to satisfy and provide salvation to rumbling tummies, especially with Thai staples such as Thai Laksa and Thai Special Laksa.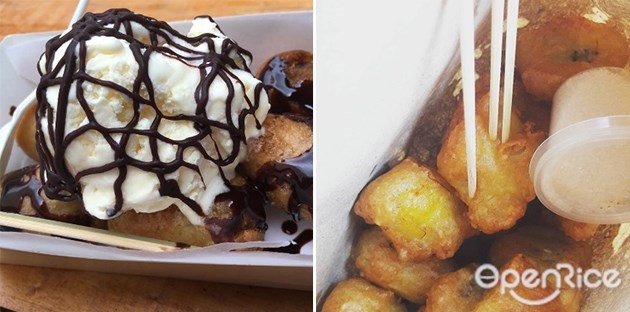 (Credit: itsxinx, seemavee)

Are you bananas for bananas? Jom Bananas allows you to chomp on those bananas in different kinds of flavours! Fried bananas are drizzled in a variety of sweetened sauce and can even be paired with ice-cream and condiments, such as chili kicap! The popular Filipino dessert Turon showcases bananas and jackfruits wrapped in popiah skins and fried, served with a scoop of ice-cream here at Jombananas. What is there to not love?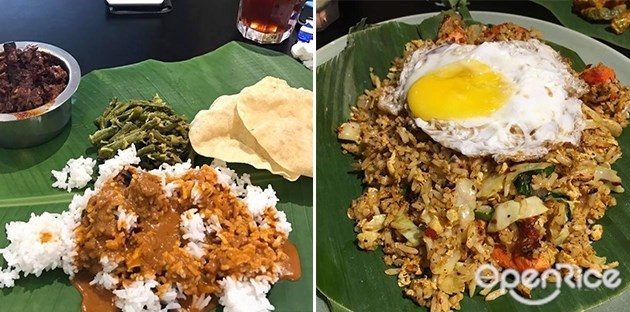 Macha & Co. focuses on the beauty of South Indian staples, made obvious through their signature banana leaf rice — which is highly recommended and a must-have dish here — along with other highlights such as a variety of Indian flatbreads as well as succulent, well-seasoned tandoor meat. Delicious food and friendly staff reflect the humbleness of their culture. Macha & Co. is one of the best voices for South Indian cuisine.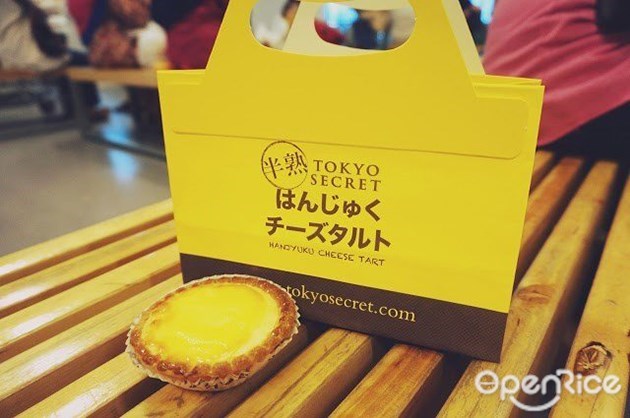 If you say no to Japanese hanjuku cheese tarts, are you really the sweet tooth you claimed you are? Tokyo Secret is now at Ikano Power Centre, ready to satisfy all your cravings with just a single tart! Prices may be a little on the high side, but the cheese tarts here will be worth every penny. Pablo isn't your only cheese tart stop, you know!



Homely Korean food doesn't seem far away with Oiso. With dishes made from the owner's original recipes, you get to savour a Korean feast that will remind you of home. The Kimchi Fried Rice is one that cannot be missed; strong with kimchi without being overwhelming and utterly lush. Alcoholic staples, such as the Korean soju, are available for your consumption after a hearty, homely fare.



Classic Hakka cuisine (which is MSG-free, to boot) is the story Ying Ker Lou wants to tell to customers. A dim sum fare is available during tea time. Hakka staples such as minced pork noodles take the show by storm along with delights like abalones (specifically imported from Chile, South Africa and New Zealand) and Hakka steamed chicken drizzled in rice wine. The authenticity is worthy of a hundred praises!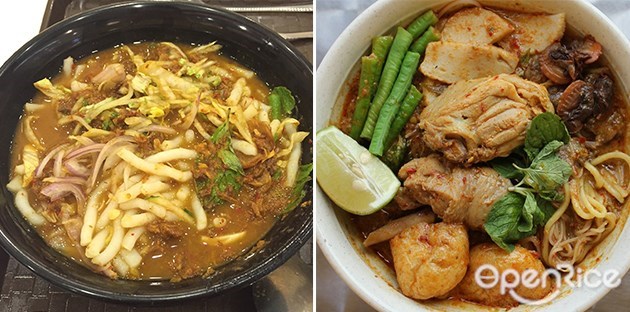 Ah Cheng's signature Asam Laksa is what gets Malaysians' engine running. Hailing all the way from Alor Setar, Ah Cheng's asam laksa is out of this world. Other local favourites such as curry laksa, pan mee and nasi lemak are also on the menu along with a dash of Western fare that covers meat chops served with rice. Nevertheless, the asam laksa is still the spotlight, with a tangy broth that isn't too sour and leaves a slightly sweet aftertaste and necessary complementary ingredients.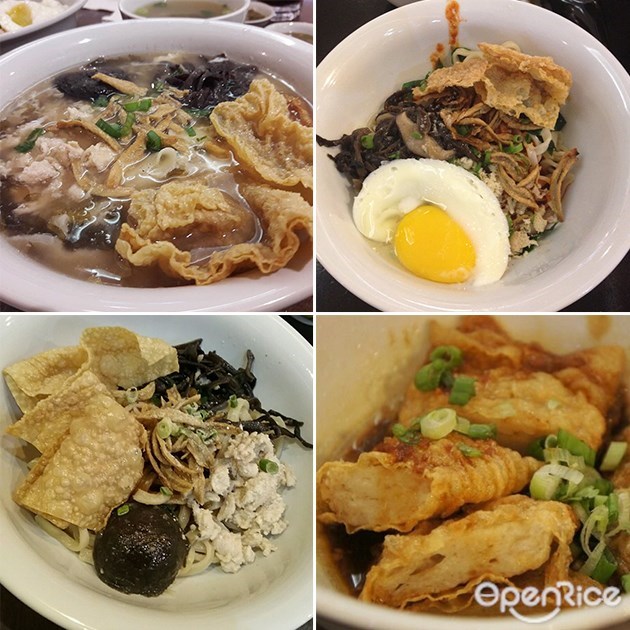 Authentic traditional Chinese noodles aren't so far away with Noodle Shack. They take on the policy of making food that's happily free of MSG and preservatives as well as ensuring that sodium levels are low in their noodles. Patrons can indulge themselves in a range of Chinese noodles, with pan mee taking up most of the spotlight. Noodle Shack also prides themselves in making their noodles as healthy as possible.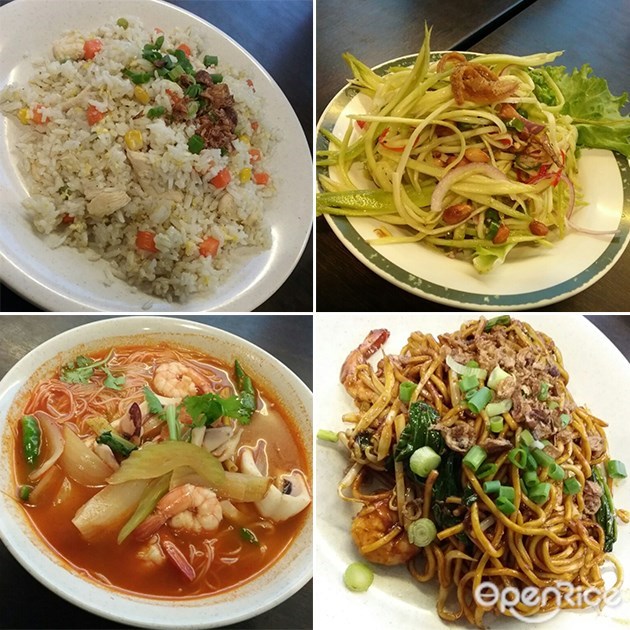 Santai Restaurants serves a mixture of Thai and local food that have impressed not only Malaysian taste buds, but also international ones. The fried rice selection is very varied, ranging from Chinese to pattaya, santai to American, kampong to kerabu. Standalone entrees are also an option if you're looking to opt for family-styled meals. Do note that certain dishes are only available at their Taman Tun Dr. Ismail branch.