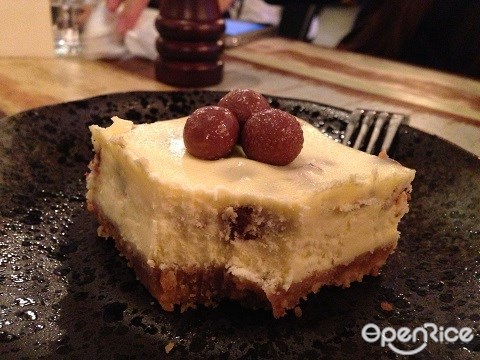 Fluffy, rich, and oh-so-sinful, the best cheese cake is likened to a miracle on a bad day or a magical boost to a good day. The typical cheese cake comprises of a thick layer of fresh cheese sitting on a bed of curshed digestive biscuits. Till date however, cheese cakes has evolved in sophistication, incorporating the likes of caffeine, fruits, or chocolate flavours. Moreover, cheese cakes also varies in texture and flavour in differing geographic locations. Be it chilled or baked, a good slice of cheese cake can do no harm - other than to the waist line.
(The restaurants are listed in no particular order. Some of the establishments below are not halal.)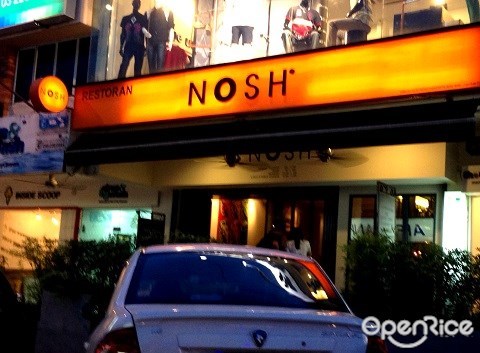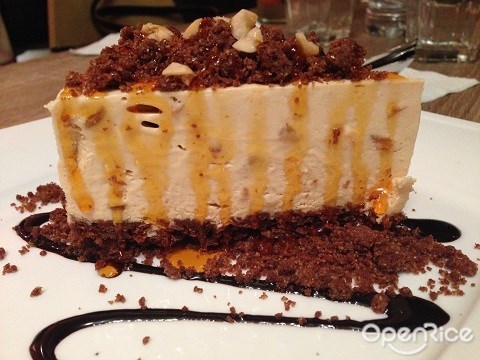 Nosh is the kind of restaurant which dedicates a single menu for the sake of dessets. Desserts lovers will definitely approve the full page of cheese cake selections. The Peanut Butter Heaven came particularly highly recommended – because how can a combination of peanut butter, rich cream cheese, and chocolate crumble go wrong? This is a rare, interesting, yet perfect combination. For the alcoholics, Apple Rum Raisin Cheese will do the trick. Other cheese cake selections include Classic Cheese, Lucious Caramel Walnut Cheese, and Strawberry Cheese.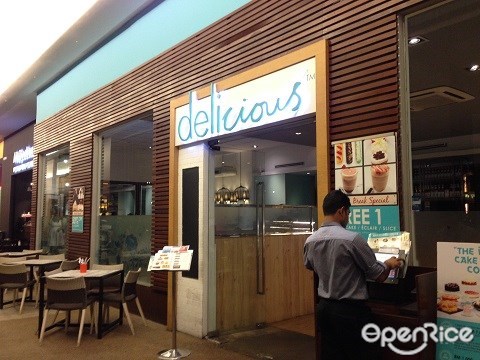 Delicious desserts are available here. Typically, patrons may expect to find an array of tempting desserts display which catches the eyeball. For cheese cakes, do try the New York Cheese Cake. Albeit simple, this rendition is fluffy and rich. Other than that, Caramel Macademia Cheese Cake is also a big hit and it's easy to see why with a generous heap of golden, caramel-coated macademia nuts.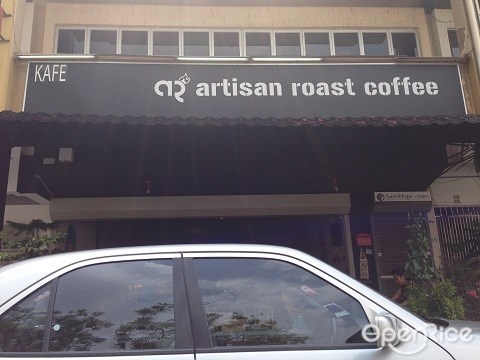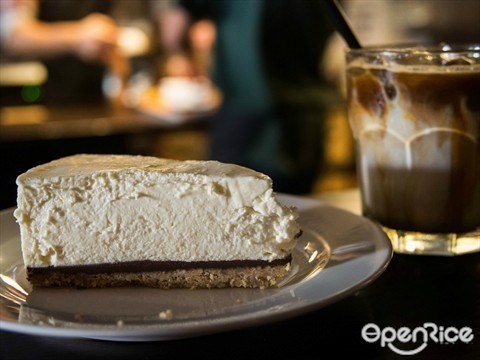 A perfect cheese cake makes the perfect companion with good coffee. Here in Artisan, patrons will be pleased to find both good cheese cake and coffee together. Unlike the rich, dense, and creamy texture of a New York Cheese Cake, the rendition here resembles a lighter and non-cloying version as some may prefer. The rich chocolate lining above its firm digestive biscuit base also takes away the overwhelming cheese flavour that some people may find cloying.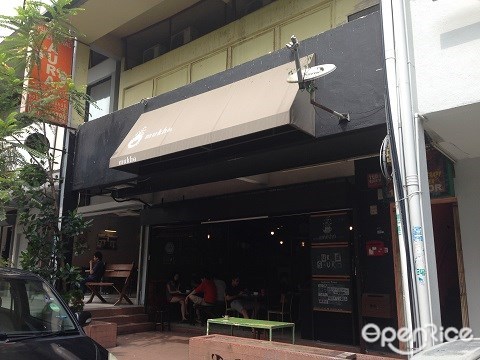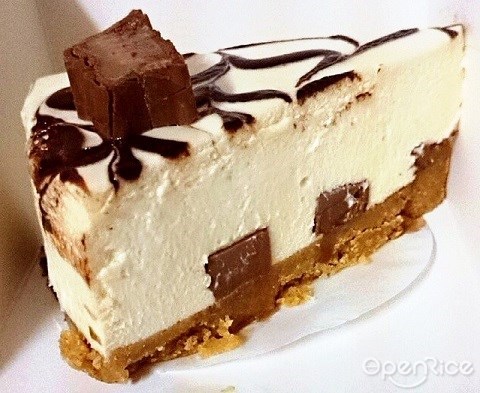 Souka is a humble bakeshop sharing space with Mukha, a heavily populated café in TTDI. Cakes, pies, tarts, and scones, you-name-it and they-have-it. Fans of Mars Bars, this is the place where you can find the infamous Mars Bar Cheese Cake. Creamy, smooth with chunks of Mars Bar hidden within, this is one mean cheese cake indeed.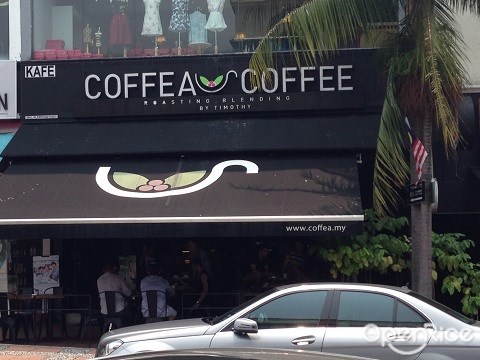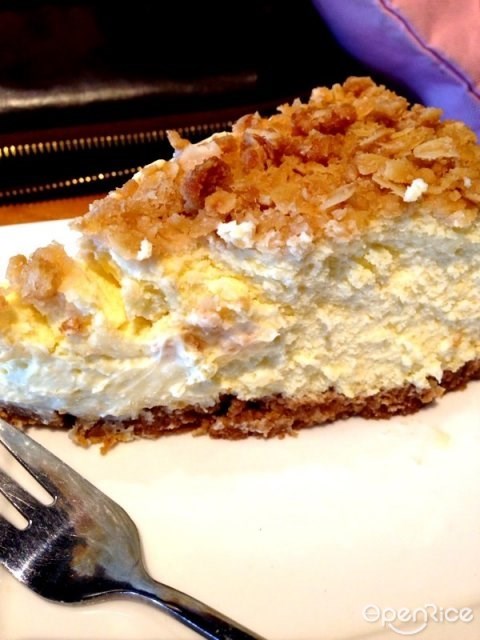 This Korean caffeine hub has recently stormed into Kuala Lumpur and has expanded well over the city with branches in Bangsar, SS15, Sunway Pyramid, and The Curve. Apart from its interesting variety of delicious drinks, its dessert selection also makes it particularly worth paying a visit to. Its biggest hit – Lemon Cheese Cake with Oat Crumbles – is always sold out before night time, and justly so for its fluffy texture and taste-bud teasing sourness from the lemon. Meanwhile, the bed of oat crumbles topping the cake also provide an interesting layer of texture.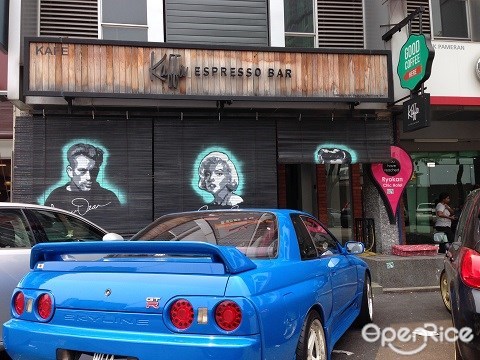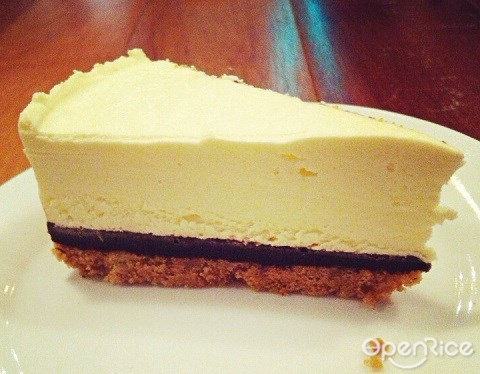 The cheese cake in Kaffa Espresso Bar is also its best-selling item from its dessert bar. Darren's Not So Cheesy Cheese Cake is best suited for those without heavy tastebuds. The cake belongs to the lighter side, smooth and velvety without getting too ladden with cheese. A fine layer of chocolate lining above its base also serves to lighten things up.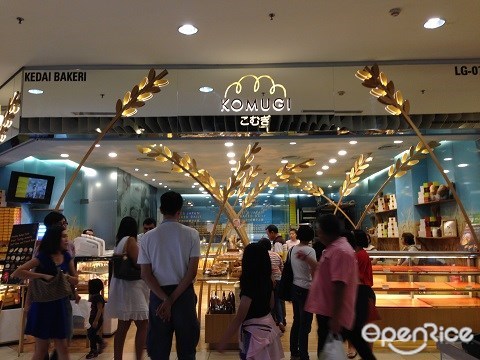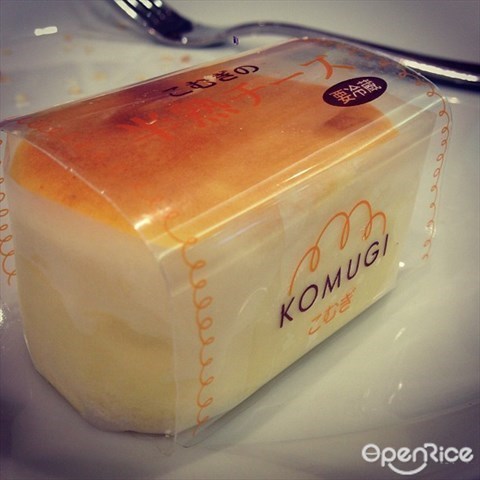 Komugi is a Japanese confectionery producing a variety of authentic, handmade Japanese breads, cakes, and more. The Hanjuku Cheese is one of its best seller. It comes in two flavours – original and chocolate. The original Hanjuku Cheese is rich, heavy in taste, yet fluffy and light in texture; the chocolate Hanjuku Cheese partners dark and rich chocolate with creamy cheese. Other than that, its Tofu Cheese Cake is also a unique creation, with a wonderfully smooth, silky, and soft texture – just like tofu!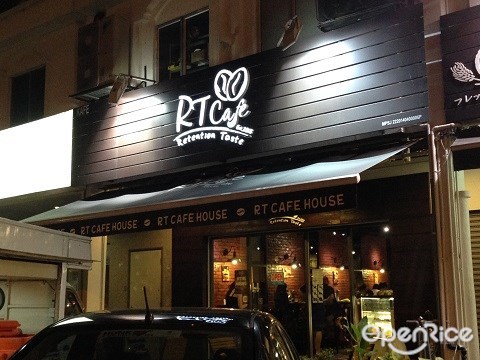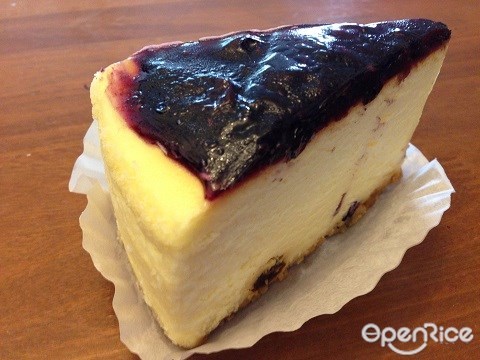 RT Pastry is also a Japanese inspired bakery which has long since became one of Malaysians favourite confectioneries. The usual favourites of American Cheese Cake, New York Cheese Cake, Marble Cheese Cake, and Blueberry Cheese Cake is available here. Patrons can also choose to take things lighter and a little more Asian with the Salted Cheese and Japanese Light Cheese, both of which are light and fluffy in texture. On the other hand, patrons can opt for the darker side whereby French Cheese bars and European Cheese Cakes are rich, creamy, and dense in texture and taste.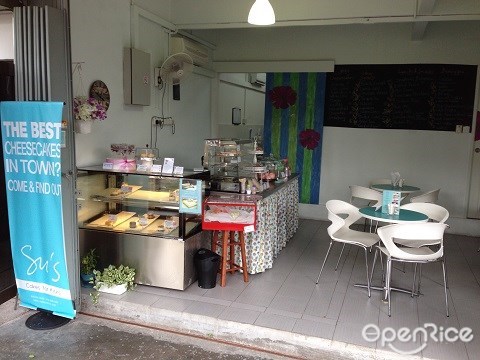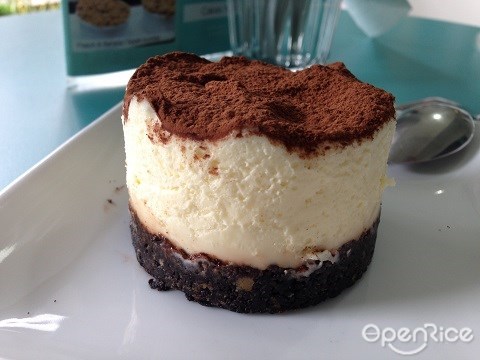 What used to be a home-bakery reaching out to society via the internet has now opened a petite café in Bangsar. Premium ingredients are used in each creation here, emphasising heavily in bringing the best out of each ingredient to create distinction in taste, texture, and flavour. Three type of oven-baked cheesecakes are offered – Marble, Layered, and Mocha Cheese Cake. Most cheese cakes are however served chilled. Numerous flavours are available for chilled cheese cakes – Plain, Dark Chocolate, White Chocolate, Rocky Road, Café Latte, Blueberry, Strawberry, Mango, Passion Fruit, Cempedak, and its pride – Durian Cheese Cake.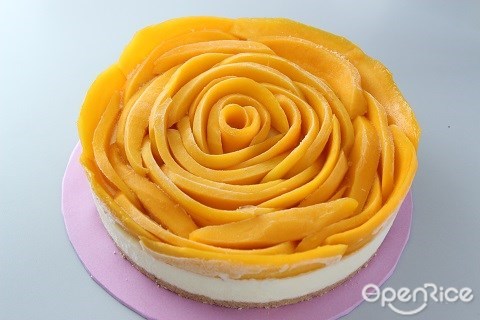 Purple Monkey is an online cake shop but it also supplies its mind-blowing frozen cheese cakes to several restaurants such as
My Elephant
and
Kissaten
. It is best known for its Sinful Mango Cheese Cake which is smooth, pleasantly sweet, and has a melt-in-the-mouth texture owing to it being kept frozen. Other flavours available are: Cookie Addict, Peaches to Riches, Blueberry N Cheese, Toblerone Dark Chocolate, Strawberry Hills, Golden Durian, and Say Cheese!
Find the Hottest Cakes in Klang Valley
Search for the Best Western Foods in PJ
Other Related Topics