Old Klang Road
, or Jalan Klang Lama, is one of the oldest roads in Kuala Lumpur linking the city center to various parts of Klang Valley, including Taman Desa, Kuchai Lama, Taman OUG, Bandar Kinrara and Puchong. The popular Mid Valley Mall is located at the beginning of the road, which causes the old highway to be heavily congested during peak hours. The residential areas along Old Klang Road have a large Chinese population; hence, a lot of delicious traditional Chinese fare can be found in this area.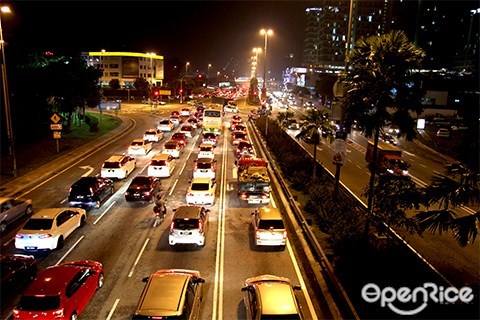 Now we would like to walk you through some of the best foods at Old Klang Road that you must try!
(The restaurants are arranged in alphabetical order. Some of the establishments below are not halal.)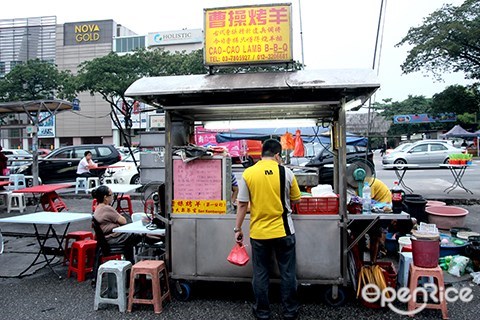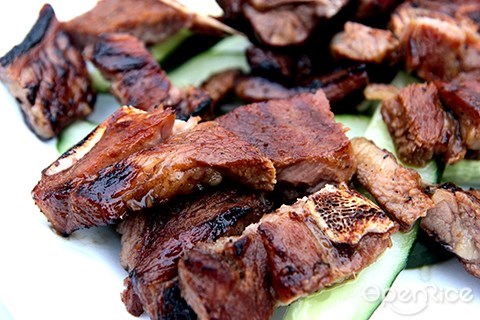 Ever wonder what a grilled lamb without any gamey smell would taste like? Try it at this famous stall located in front of Wisma FGA when you turn to Jalan Kuchai Lama from Old Klang Road. The dishes offered here are pretty simple. They have BBQ Chicken Wing, Grilled Lamb, Tofu Bakar and Ipoh Rojak. Many patrons come here for their signature Grilled Lamb, which is marinated with a special sauce to reduce its gamey smell. The Grilled Lamb is chopped into smaller pieces when served. The taste is really good with meat that is both fragrant and succulent.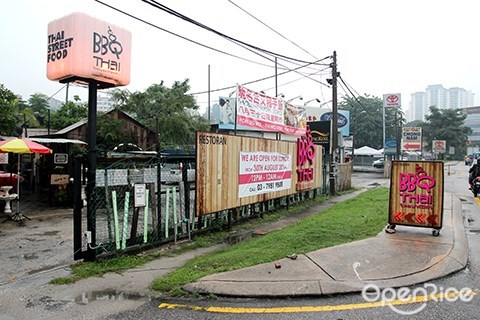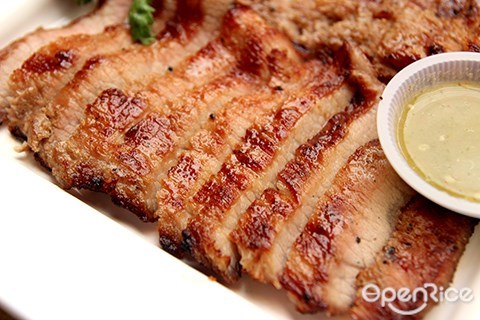 Step into this restaurant and you'll be impressed by its open-air dining area surrounded by various wooden houses painted in different colors. According to the founder, who is also an interior designer, the interior is designed to imitate the villages in Thailand. A good selection of barbecued dishes is offered here, including BBQ Pork Neck, BBQ Lamb, Salt Baked Tilapia and BBQ Crab. All dishes are freshly barbecued on the spot using charcoal fire to ensure the taste is fresh and original.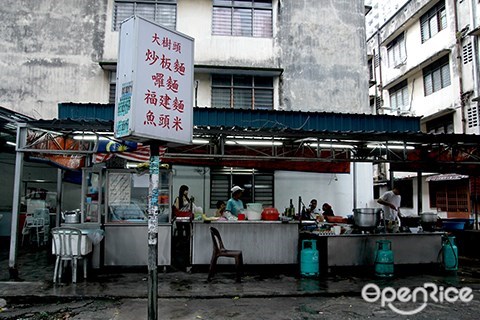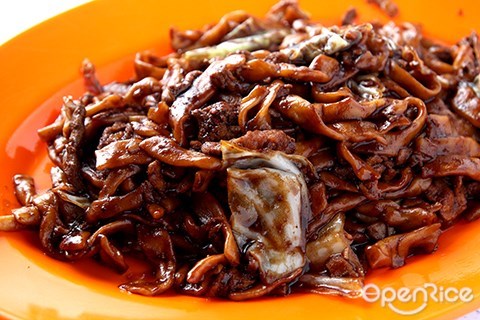 The stall's owner started experimenting on stir-frying Pan Mee several decades ago, hoping that their customers wouldn't get bored with the same dishes. To her surprise, the fried Pan Mee turned out to be a success and had since then become the signature dish of the stall. Now, the stall is run by the owner's son, who continues to churn out mouth-watering Fried Pan Mee. At first sight, the fried Pan Mee looks almost the same as fried Hokkien Mee, but the taste is different. The noodles are softer and slightly more salty. Remember to mix the noodles with the sambal chili sauce to add a spicy "kick" to the taste.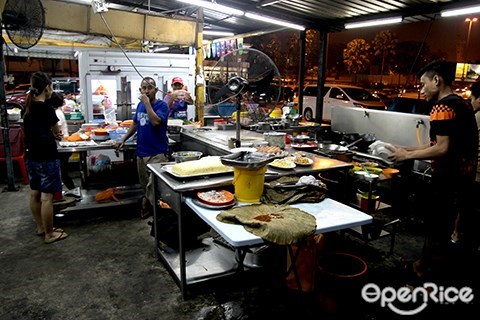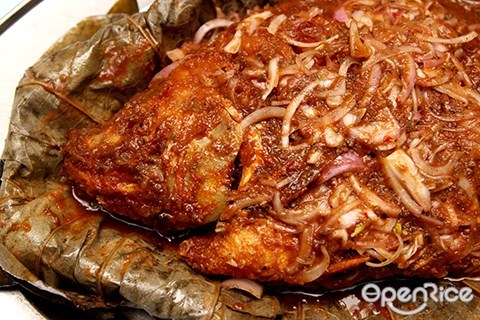 Tucked away at Jalan Anggor, this roadside restaurant has been around for more than 3 decades. Given its rather secluded location, almost all customers here are regulars. Their signature Assam Tilapia Fish is a must-try. The dish is prepared with a unique cooking method. First, the Tilapia Fish is deep-fried until crispy. Second, the fried fish is wrapped with a lotus leaf filled with assam sauce and spring onions. Lastly, the wrapped fish is deep-fried again to allow the fish to absorb the flavors of the sauce and the lotus leaf. The assam fish is so crispy that even the bones can be eaten!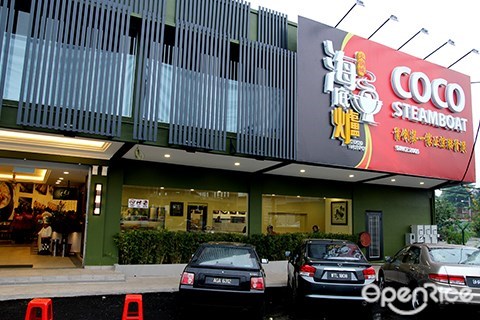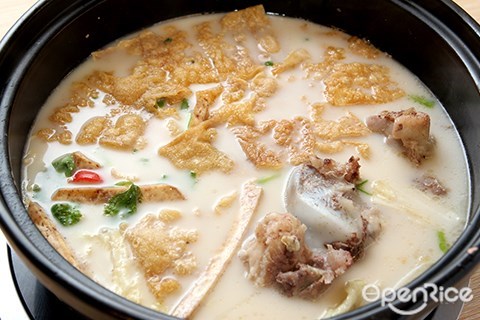 The popular
Coco Steamboat
at Old Klang Road has recently relocated to a new place not far from the old shop. The new shop is brightly lit and extremely spacious, as the place used to be a Honda Showroom. The signature soup base here is the Coco Double Boiled Soup, which is double-boiled with high-quality pork bones for hours until the soup is milky and flavorful. If you visit the restaurant as a group of four or more, try their Coco Jumbo Seafood Set, which consists of crab, fish, mussel, prawn, handmade meatball, tofu and vegetable. Eat till you drop!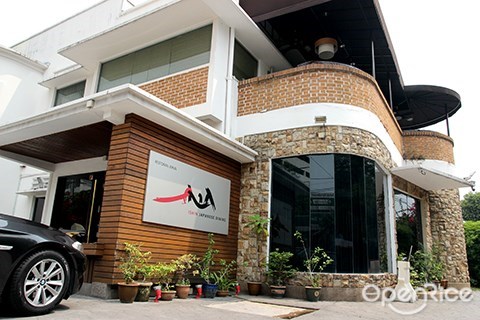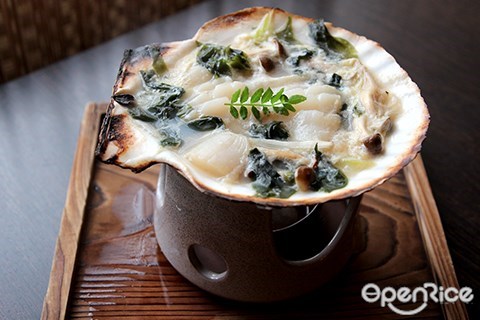 Looking for high-quality Japanese Cuisine at Old Klang Road? Head over to
Ishin
, which is a fine dining restaurant nestled in a bungalow. They specialize in Japanese and Kaiseki style cuisine. The dishes are prepared using fresh and seasonal ingredients imported from Japan's well-known Tsukiji market. One of the highlights at the restaurant is its oval shaped sushi counter, which allows customers to have a first-hand experience of seeing how each and every sushi is prepared by the chef.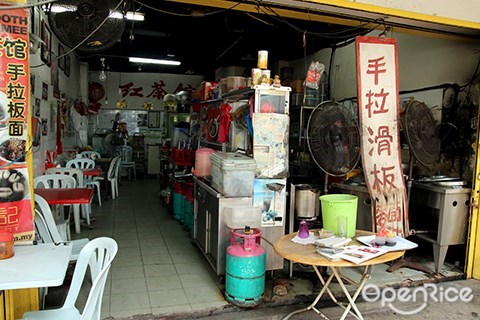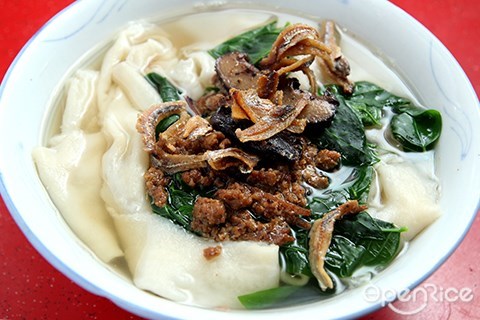 Have you ever tried Pan Mee with noodles that are 2 feet long? Try it at this unpretentious restaurant located at Taman Seri Sentosa (not far from Lee Chong Wei Sports Arena). Their Pan Mee is called kung fu pan mee, because it takes great skills and years of experience to hand-pull the noodles until they are 2 feet long. When the noodles are pulled long, the texture of the noodles will become smoother and more slippery. Try their unique Pan Mee once, and you'll certainly come back for more!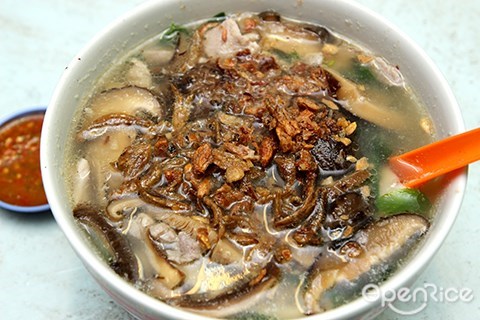 Another must-try Pan Mee at Old Klang Road. It is located beside the main road, not far from the Scott Garden Shopping Centre. The stall has been around for nearly 40 years. Their popular Soup Pan Mee is served with a choice of thick or hand-tear noodles. If you are a big fan of Soup Pan Mee, remember to top up 50 sen for additional ingredients to enjoy the Pan Mee with lots of pork slices, mushroom, ikan bilis and vegetables. The soup is a little on the oily side, but very fragrant, as plenty of fried garlic and shallots are added to the soup.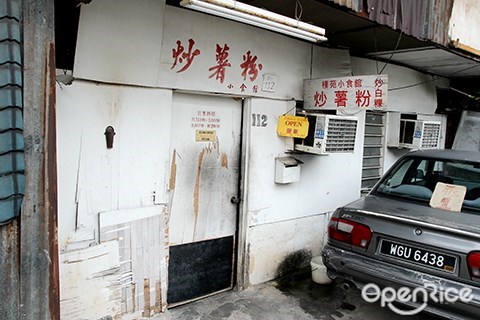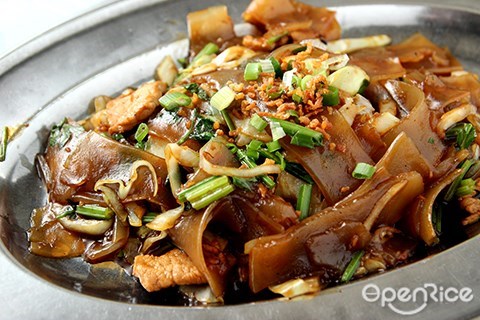 This restaurant is hidden at a back alley off Old Klang Road. To find this place, turn to your left when you see the post office. The shop doesn't have a shop sign, but the big words of "Chao Shu Fen" are displayed on the wall, so you wouldn't miss it if you have come to the right place. What's special about this eatery is that they offer one-of-its-kind Fried Sweet Potato Flour Noodles (Chao Shu Fen) that can rarely be found elsewhere. Stir-fried with pork slices, dry shrimp, and vegetables, the fried noodles are fragrant and full of "wok hei".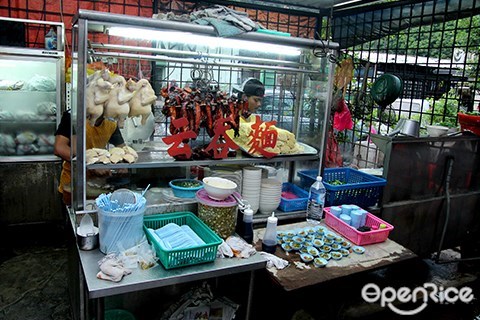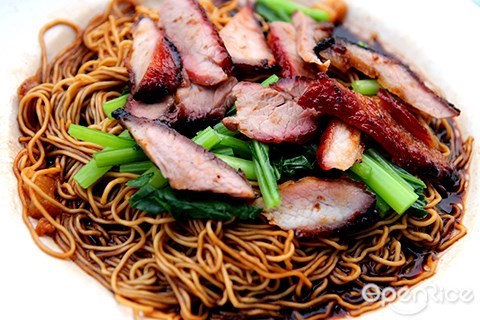 Located opposite of Pearl International Hotel, this popular wanton mee stall shares the same location with another Dai Chao stall. The old stall offers wanton mee that is prepared in traditional style with egg noodles topped with big pieces of char siew that are barbecued to perfection with a nice ratio of fat and lean meat. Also delicious is their wanton with pork and shrimp fillings. Priced at only RM5 a plate, the wanton mee here is definitely value for money!
Find the Top Pan Mee in KL & PJ
Discover the Hottest Fish Curry in Klang Valley
Other Related Topics