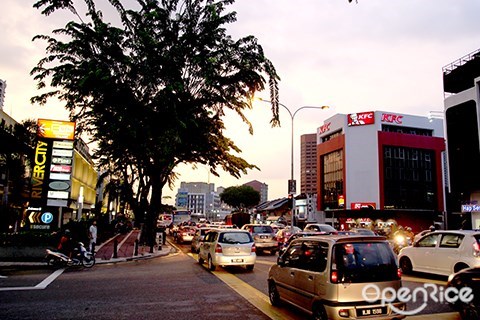 Jalan Ipoh
is an old road in KL linking the city center to Sentul, Segambut, and Kepong areas. Along the road, you can find many old restaurants offering a wide selection of local delicacies, such as dim sum, bak kut teh, curry mee, hokkien mee, curry fish head, fish head noodles, porridge and many more! Some restaurants are pretty easy to find, as they are located beside the main road, while a few good eateries are quietly hidden in secluded areas that probably only the locals are familiar with. Worry not as we have selected 10 insanely good eats with precise addresses at Jalan Ipoh that you should try:
(The restaurants are listed in no particular order. Some of the establishments below are not halal.)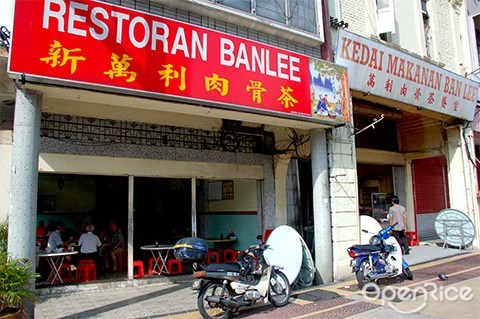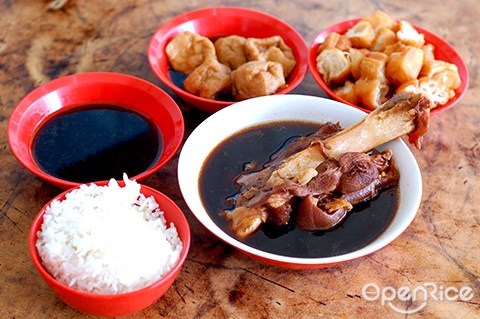 Next to Dynasty Hotel,
Ban Lee
is one of the most popular Bak Kut Teh restaurants at Jalan Ipoh. The place is quite crowded at night, as many KL-lites like to visit here to enjoy a bowl of piping hot Bak Kut Teh for dinner or supper. Meat lovers can choose to have their favorite Bak Kut Teh prepared using different pork cuts, including pork ribs, pork belly, small bone and big bone. What makes their Bak Kut Teh irresistible is its flavorful soup with a strong taste of Chinese herbs.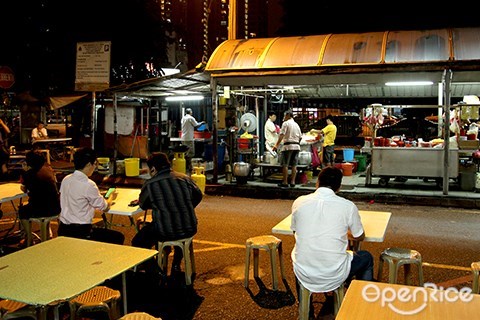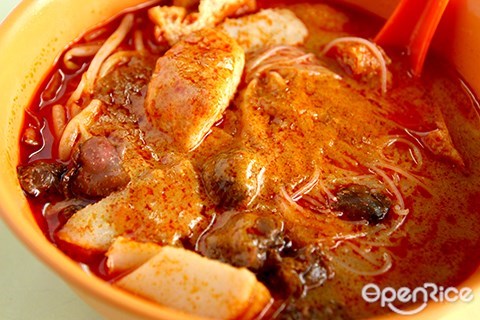 This legendary Curry Mee stall is nestled in Jalan Tiong Hawker Center at Taman Million. It is only open at night starting from 7:30pm, and the place is often packed with night crowd craving for a bowl of mouth-watering Curry Mee. Their famous Curry Mee is served with fish cake slices, cockles, and tofu pok drenched in thick curry soup rich in santan flavor. The stall is so popular that it has become a norm to wait for half an hour before your noodles are served.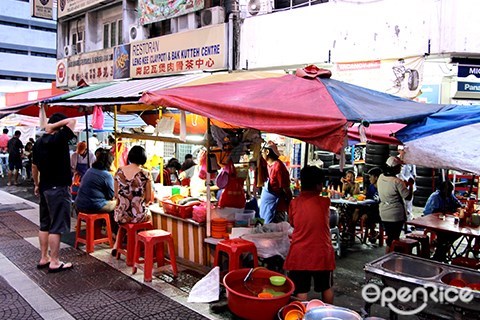 For a place to enjoy a bowl of warm porridge, pay a visit to this humble street stall located in front of KLH Tyre Shop. At night, the place is always full of customers who can't wait to warm their stomach with hot and delicious porridge. Three types of porridge are offered here, including pork, chicken, and fish porridge. In addition to porridge, their slippery poached chicken drizzled with soy sauce is another crowd-puller.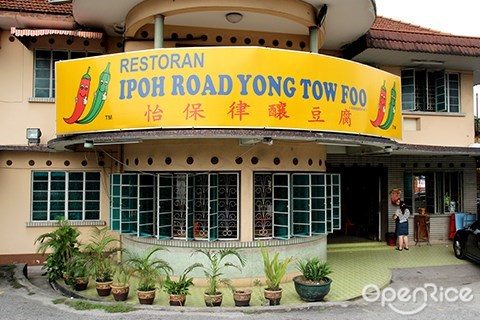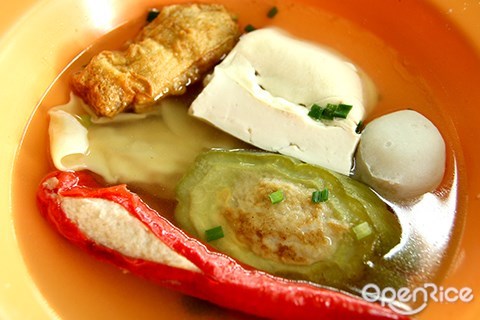 Looking for some nice Yong Tau Foo at Jalan Ipoh? Head over to
Ipoh Road Yong Tow Foo
, where you can whet your appetite with a great variety of Yong Tau Foo, including white beancurd, brinjal, bitter gourd, chili, lady finger, fish ball and Chinese dumpling. All Yong Tau Foo are freshly handmade daily to ensure the fish paste is fresh and bouncy. The restaurant is located at a huge and old bungalow, which allows patrons to enjoy delicious Yong Tau Foo in a nostalgic and classic setting.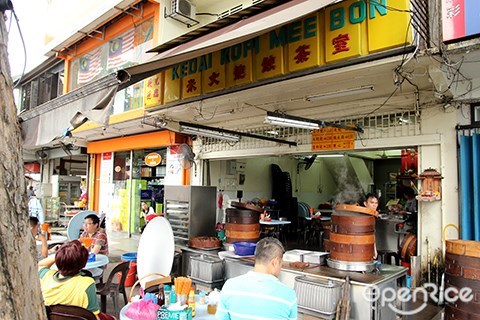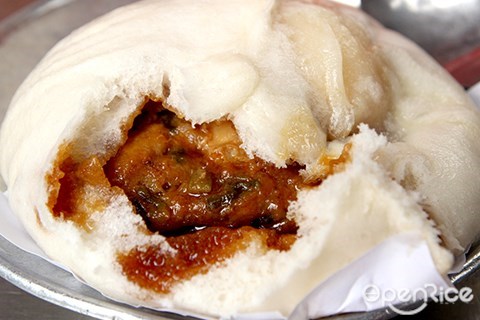 Mee Bon
is no stranger to residents at Jalan Ipoh area, as the dim sum restaurant has been around for more than 4 decades. Several tables are put under a big tree in front of the shop, so that customers can enjoy delicious dim sum in a cool and cozy environment. The restaurant is always packed in the morning, as many patrons like to visit here to get their breakfast fix. A highly recommended dim sum is their well-known
Dai Bao
with juicy and flavorful meat filling.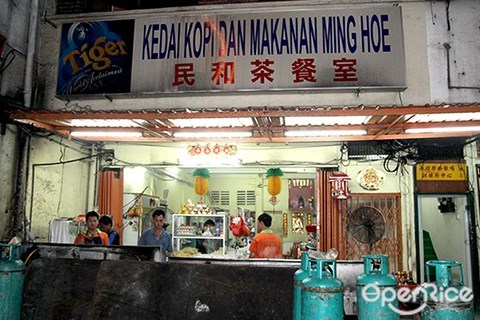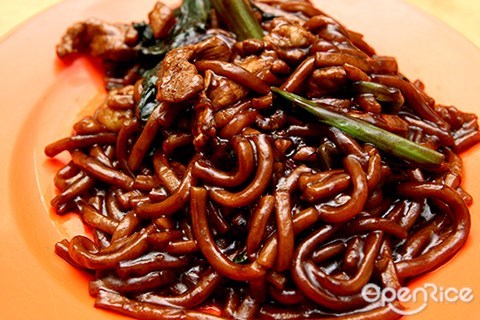 Ask anyone for the best Hokkien Mee at Jalan Ipoh, they will certainly point you to
Ming Hoe
. Unlike most of the Hokkien Mee stalls that are only open at night, Ming Hoe operates all day long from 12pm till late. The shop has been around for more than 20 years. Their signature fried Hokkien Mee is stir-fried using high-quality flat noodles that are soft and free from any unpleasant alkali taste. Definitely a must-visit restaurant if you are a lover of Hokkien Mee!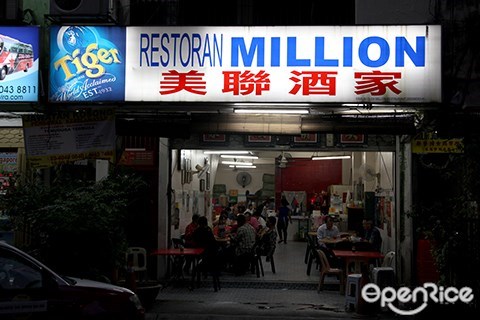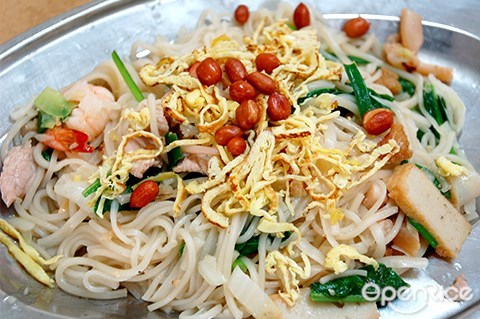 Restoran Million
is one of the oldest restaurants at Jalan Ipoh with over 40 years of history. Regulars come here for their one-of-its-kind
Mee Sua
, which is stir-fried by seasoned chef in Fujian Xinhua style with squids, peanuts, pork slices, egg and vegetables. The noodles are soft and full of "wok hei". Also popular here is the Crab Meat, which is deep-fried until the meatballs are crispy on the outside and juicy on the inside.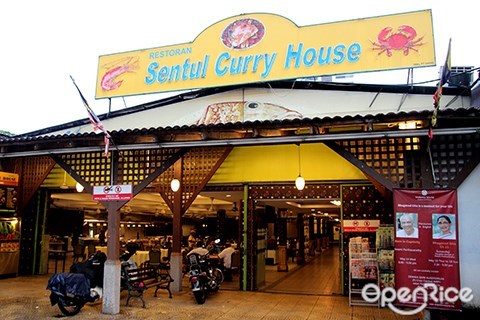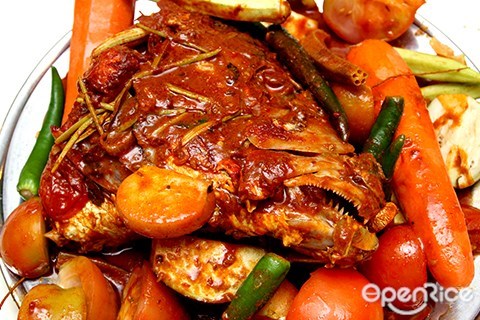 Established in 1972,
Sentul Curry House
is an old and well-known curry fish head restaurant in the city. The restaurant is extremely spacious with more than 40 round tables that can accommodate up to 400 people comfortably. A wide range of Indian dishes are available, including Chettinad Chicken, Curry Mutton, Sambal Sotong, Fried River Prawn and Curry Crab. You don't want to miss their signature Curry Fish Head, which is prepared using original curry and spices that are made from scratch.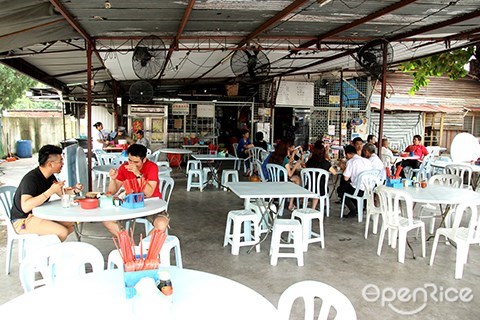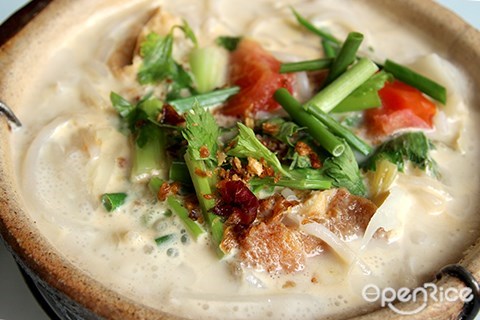 Tuck away at Jalan Manga you will find a restaurant that is famous for Claypot Fish Head Noodles. The eatery is located right opposite Guan Di Temple; therefore, it is also known as Temple Fish Head Noodles. Their fish head noodles are served sizzling hot, because the noodles are freshly cooked using a claypot when an order is placed. Apart from Claypot Fish Head Noodles, their Fried Pan Mee is also special and worth trying.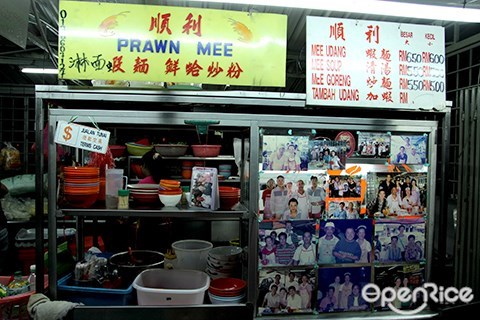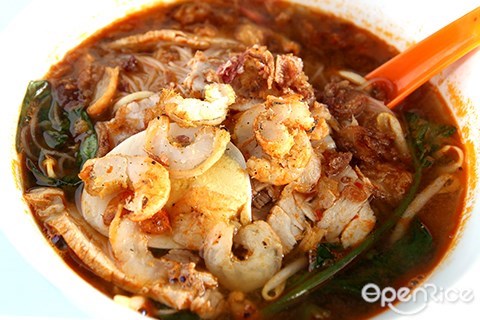 Within walking distance from The Store Shopping Complex,
Soon Lee
is regarded by many as one of the best Prawn Mee stalls in KL. In fact, the stall is so famous that many Hong Kong celebrities have purposely visited this stall just to savor their mouth-watering prawn mee. The soup of the prawn mee is the main attraction. It is boiled with prawn shells and pork bones for hours until the soup is slightly sweet and rich in prawn flavors. Next time when you are craving for local delicacies, I'm sure you know where to go!
Discover the Top Bak Kut Teh in Klang Valley
Discover the Best Fish Head Curry in Klang Valley
Other Related Topics