*Some of the restaurants mentioned here are not halal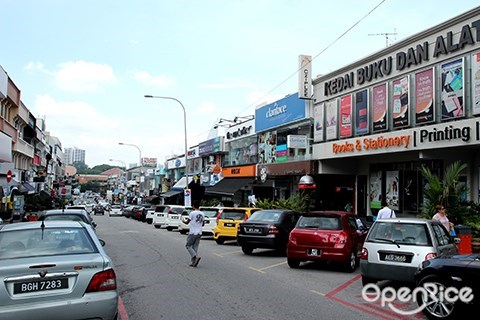 Bangsar
is an upscale housing area populated by upper and upper-middle class residents. Walking along the main streets in Bangsar, you will find yourself surrounded by many cafés and high-end restaurants that cater to middle to high income consumers. Apart from being a food haven, Bangsar is also a popular shopping destination with 3 massive shopping malls, including Bangsar Village I, Bangsar Village II, and Bangsar Shopping Complex (BSC). In this article, we have selected 10 great eateries that worth spending your time (and money) to visit (
click the restaurant name for more info and OpenRice members' reviews
).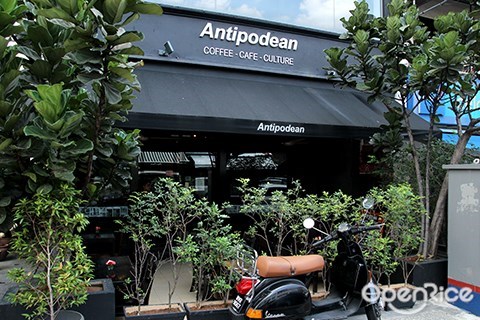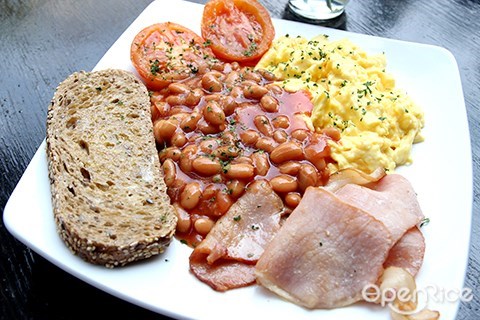 The founder of this café is a Kiwi. That explains why this establishment is called
"Antipodean"
, which means "coming from New Zealand". Most patrons come here for their popular breakfast, which is served all day round. Their menu is written on the wall, and guests can choose from more than 20 different types of breakfast. One of their best-selling breakfasts is the Big Breakfast, which is served in big portion and consists of toast, bacon, mushroom, scrambled egg and baked beans.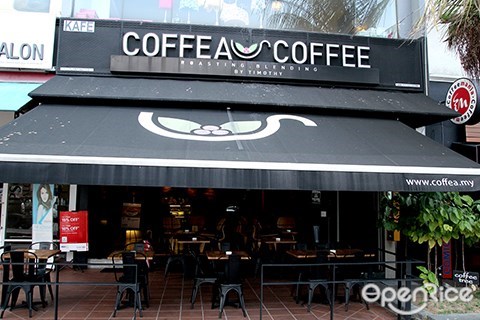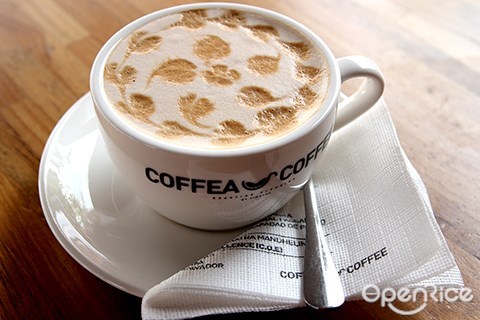 Bangsar is an area with a high density of cafés, and one of the most popular café here is definitely
Coffea Coffee
, which features a wide range of coffees that are brewed using coffee beans imported from different parts of the world, including Colombia, Brazil, Guatemala, Kenya and Sumatra. One of their must-try signature coffees is Peanut Butter Latte, which is smooth and creamy with a hint of sweetness.
3. Dancing Fish's Malay-Indo Cuisine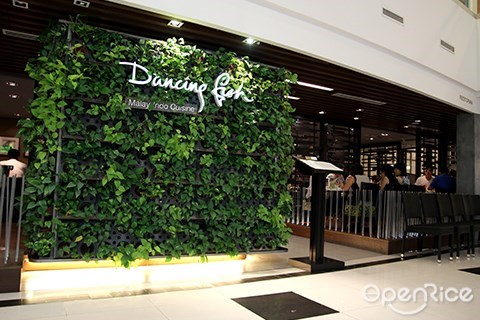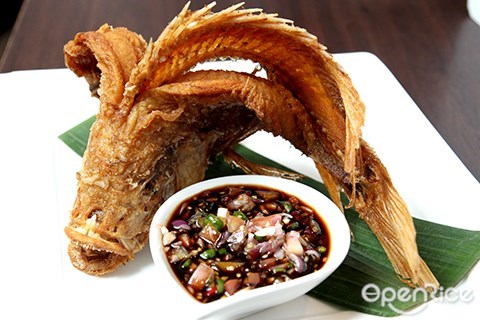 One of very few restaurants in town that specializes in Malay-Indo Cuisine. The name
"Dancing Fish"
is derived from their signature dish under the same name. Dancing Fish is a famous Indonesian dish with deep-fried Ikan Nila that can "stand" on the plate as if the fish is dancing. The fried fish is so crispy to the extent that the whole fish, including its bones, can be eaten. Other dishes that are worth trying include Chicken Satay, Udang Sambal, and BBQ Australian Oxtail.
4. Dip N Dip's Chocolate Desserts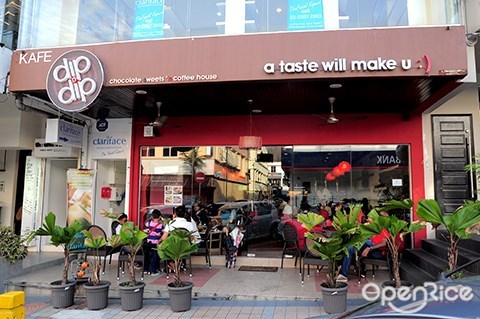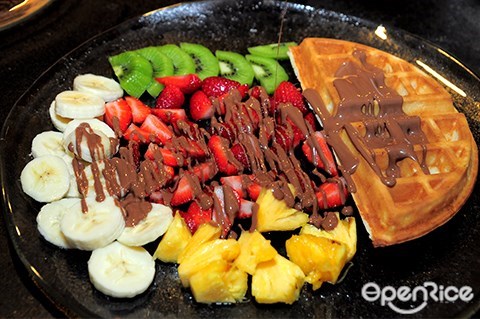 Hailed from Syria,
Dip N Dip
is a well-known one-stop destination for chocolate desserts. Chocolate lovers will be spoiled for choice, as they offer more than 30 different types of chocolate desserts that range from crepes and pancakes to waffles and brownies. Some of the desserts are drizzled and decorated with three types of chocolate, including white, milk, and dark chocolate, to make the dessert a feast for the eyes and palate!
Four Seasons in London is so famous that the name itself has become synonymous with top-notch Roasted Duck. Now you can enjoy the delicious Roasted Duck in Bangsar without the hassle of flying to London, as they have opened a branch in Bangsar under the name of
Foodtique
! You can choose to order the Roasted Duck as a separate dish or enjoy it with rice. Of course the roasted duck here cannot beat the original version in London, but the taste is decent with crispy skin and succulent meat.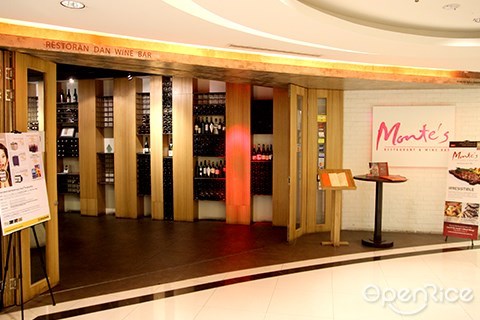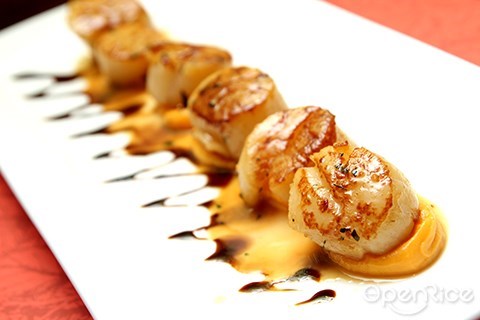 Established in 1995,
Monte's
is regarded by many foodies as one of the best Western restaurants in KL. Their menu offers a wide variety of delectable dishes, including steak, lamb, chicken and seafood. If you are new to this restaurant, try their signature Juicy Seared Sea Scallops, which is served with 6 huge pieces of fresh scallops pan-seared to perfection until the texture is juicy and bouncy. Try it once, and you will surely come back for more!
7. Nirwana Maju's Banana Leaf Rice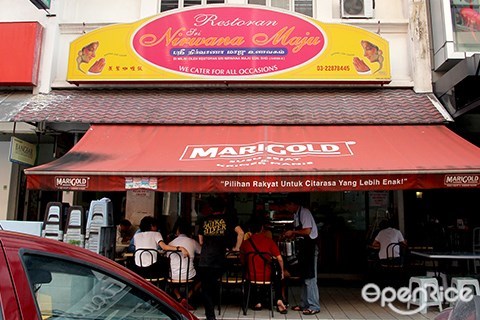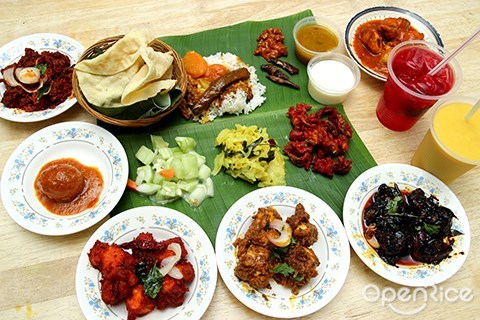 A well-known Indian restaurant in Bangsar that is famed for their delicious yet affordable Banana Leaf Rice. The Banana Leaf Rice here is served in generous portion with papadam and 3 types of vegetables. To enhance the taste, you can order additional main dishes, such as curry chicken, fried chicken, and curry lamb. Be prepared to wait if you are visiting the place during lunch hours, as the restaurant is always super packed with lunch crowd.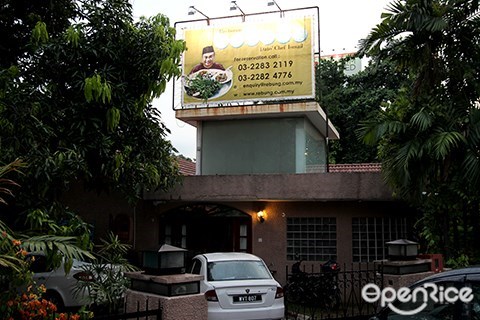 Co-founded by celebrity chef, Ismail Ahmad, and Malaysia's first astronaut, Dr. Sheikh Muszaphar,
Rebung
is a well-known Malay restaurant that offers daily buffets, including lunch, hi-tea, and dinner buffet. By paying one price, you get to indulge yourself in a sumptuous spread of Malay delicacies, ranging from appetizers, rice, and porridge to side dishes, main dishes, and desserts. Some highlights include Rendang Daging, Asam Pedas Ikan Pari, and Patin Masak Tempoyak.
9. Three Little Pigs & Big Bad Wolf's Western Delicacies with Pork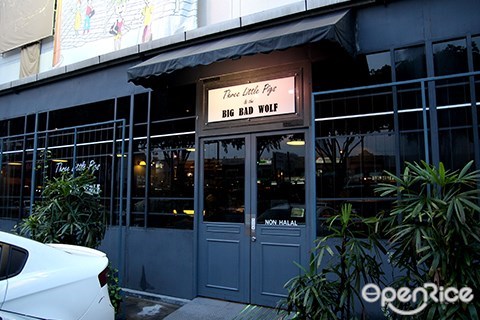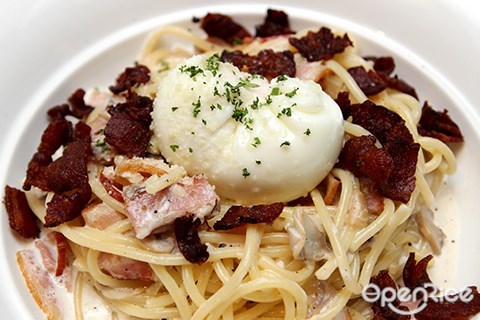 Opened its door to the public in 2012,
Three Little Pigs & Big Bad Wolf
has quickly become a popular restaurant for those who are looking for delicious Western fare with pork. What's special about the restaurant is that they offer "Three Little Pigs" menu in the morning until 6pm and "Big Bad Wolf" menu after 6pm at night. If you are a spaghetti lover, don't miss their signature The Wolf's Favorite, which is served with creamy spaghetti topped with crispy pork bacon, mushroom, and a poached egg in mangosteen shape.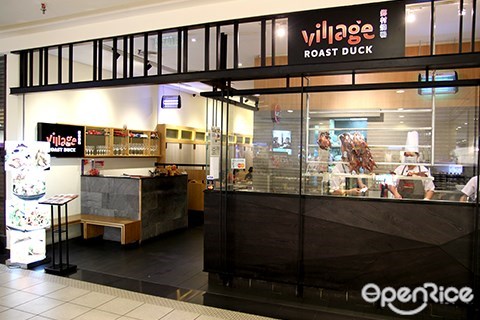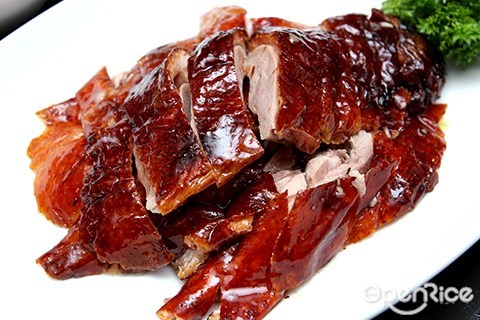 Bangsar has become one of the best places for Roasted Duck, as you can find at least 2 good restaurants that offer great London-style roasted duck. Same as Foodtique, the recipe of
Village Roast Duck
is originated from London, as the chefs have worked at roasted duck restaurants at Bayswater for years. The signature roasted duck here is carefully prepared and perfectly roasted until the skin is crispy and the meat juicy. In addition, each guest is served with a complementary soup to tone down the greasiness of the duck. So what are you waiting for? Visit Bangsar today to whet your appetite with these awesome foods!
Other Related Topics
Hunt for the Hottest Banana Leaf Rice in Klang Valley
Search for the Best Fish & Chips in Klang Valley