Pudu
is an old area in KL that is full of hidden gems, especially if you are looking for traditional Chinese food. Walking on the streets in Pudu, it's not hard to bump into a hawker stall that has been around for more than 3 decades. Not to mention some restaurants in Pudu that are more than half a century old, such as Chun Kee and Sek Yuen. While enjoying the delicious traditional food in Pudu, try having a casual chat with the senior citizens sitting beside you, he or she might share with you the glorious past of Pudu in the 60s and 70s.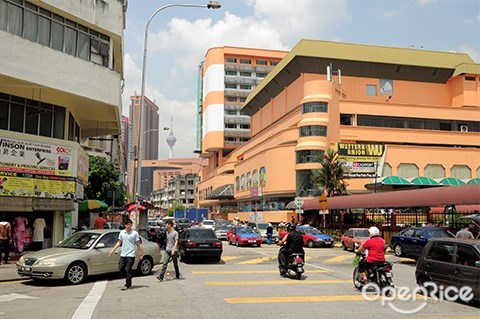 After featuring
10 famous restaurants/stalls in Pudu
in our previous article, we would like to bring your attention to another 10 hidden gems in Pudu you must try!
(The restaurants are arranged in alphabetical order. Some of the establishments below are not halal.)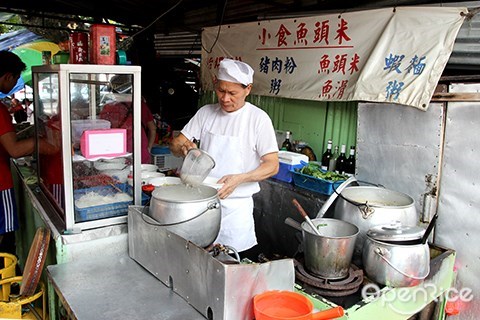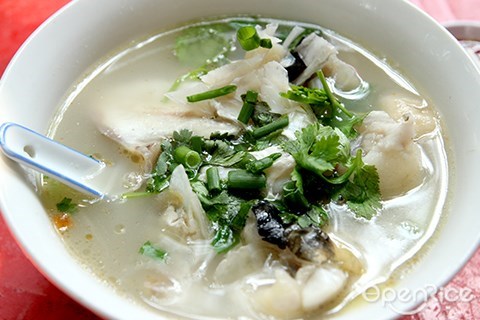 Next to Soon Fatt Beijing Roasted Duck in Pudu you will find a hidden gem hidden under a big tree called Little Eat Stall. This place is so popular among the locals that you need to wait for at least an hour after placing an order. What's special about this eatery is that they offer different dishes at different days. They offer Fish Head Noodles on Tuesday, Friday, and Saturday, Ipoh Hor Fun on Monday and Tuesday, and Pork Noodles on Wednesday, so that customers wouldn't get bored with the same food. This stall is also a popular gathering place for some well-known local politicians.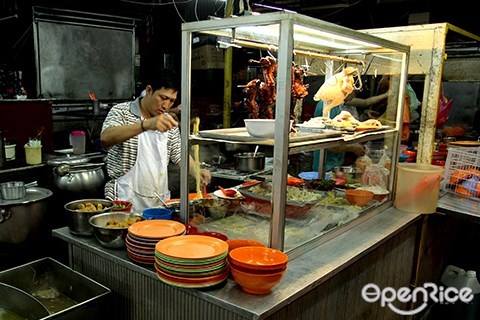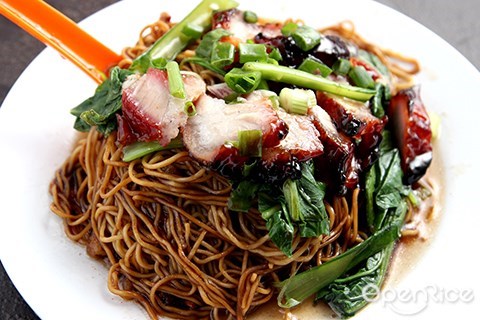 This legendary Wanton Mee stall is only opened at night starting from 8pm. The dining environment here is not particularly pleasant, as it is located in the middle of the wet market in Pudu. The stall is now run by the third generation. They are famous for both wanton noodles and curry laksa. The wanton noodles are prepared in traditional style with duck egg noodles and moistened with mushroom soup to make the noodles more slippery and fragrant, while the curry laksa is served with spicy curry soup rich in santan flavors!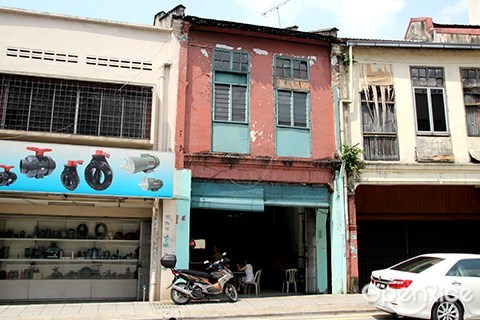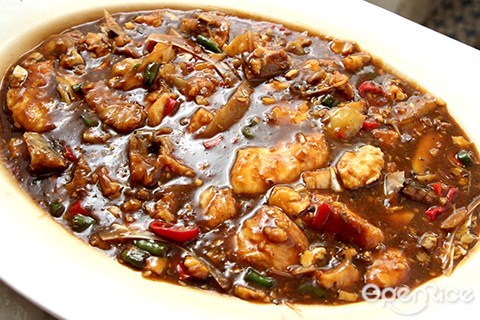 Have you ever tried Chinese dishes that are prepared in the traditional way using wood fire? Try it at
Hock Seng Hin
, which is located not far from the Caltex petrol station at Jalan Pudu. The restaurant is quite difficult to find, as it doesn't have a shop sign. This old restaurant has been around for nearly 4 decades, and they are most well-known for their one-of-its-kind Braised Fish Head with Black Bean Sauce. The fish head is chopped into smaller pieces and braised with chilies and black bean sauce until the meat is tender and rich in taste.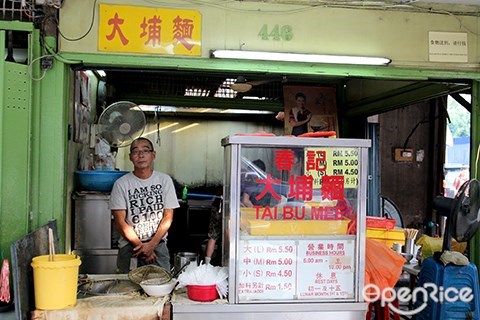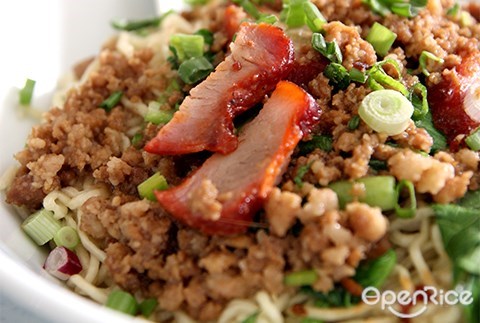 Run by the third and fourth generations,
Chun Kee
is the oldest food stall at Pudu Wai Sek Kai. Located at the entrance of the popular glutton street, this humble stall serves old school Tai Bu Mee, or more commonly known as Hakka Noodles. Guests have a choice of dry or soup Tai Bu Mee. Most patrons would go for the dry version with a bowl of thin and springy dry noodles topped with fragrant minced meat, sliced char siew, and vegetables and a bowl of wanton soup.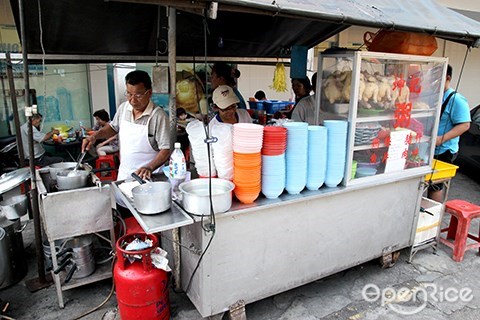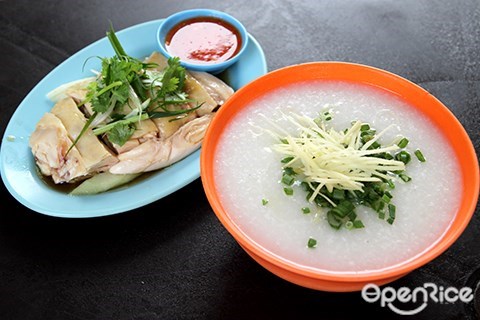 This roadside stall is located at the Electronic Street (Teen Chi Kai) in Pudu, just beside RHB bank. Start operating at 4pm, the stall is always packed with customers who are craving for their smooth and delicious porridge. Many patrons like to order a bowl of plain porridge accompanied by a plate of slippery poached chicken. The plain porridge itself is flavorful, because it is prepared using chicken stock. Apart from plain porridge, they also offer porridge with shredded chicken, fish fillet, pork innards or minced meat to suit different needs.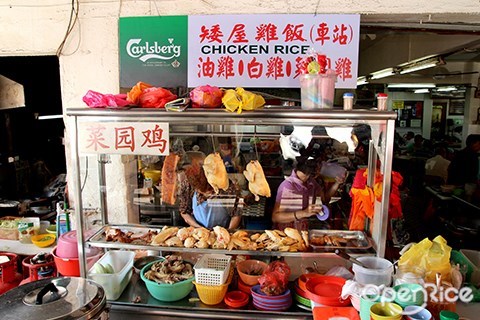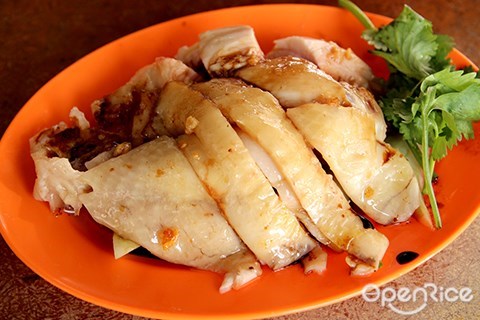 Nestled in Sweet Garden Coffee Shop, this chicken rice stall has a down-to-earth name called
Bus Station
, because the old stall used to be located near Pudu Bus Station. Run by the third generation, the stall offers three types of chicken, including roasted chicken, poached chicken and poached free range chicken. If budget is not a constraint, opt for the free range chicken with stronger taste and firmer flesh than normal chicken. The chicken is drizzled with black sauce to enhance the taste.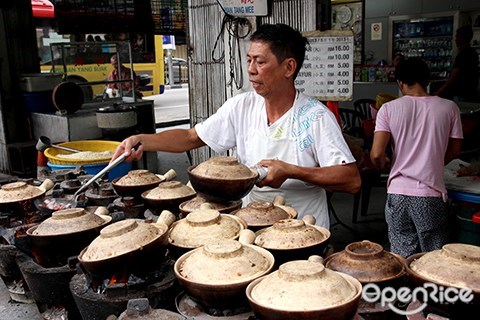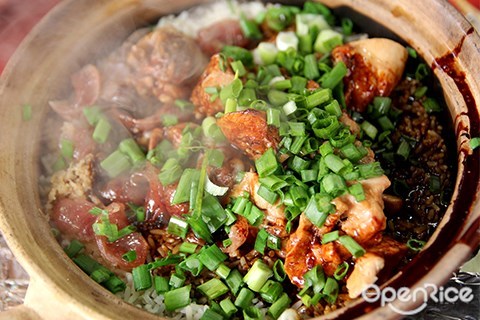 Feeling hungry at night? You might want to give this popular Claypot Chicken Rice stall located beside Maybank in Pudu a try. Plenty of seats are available here, as many tables are put at the corridor beside the bank. The business here is brisk. The owner often has to prepare more than 10 bowls of Claypot Chicken Rice at a time to satisfy the demand. Served in a large portion, their Claypot Chicken Rice is delicious with fragrant rice and smooth chicken.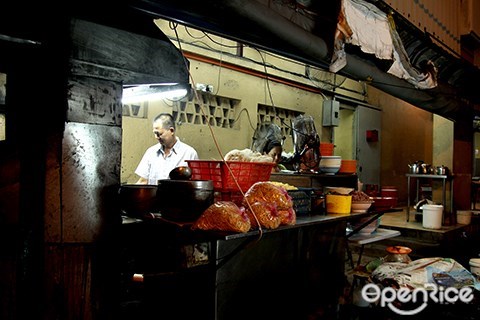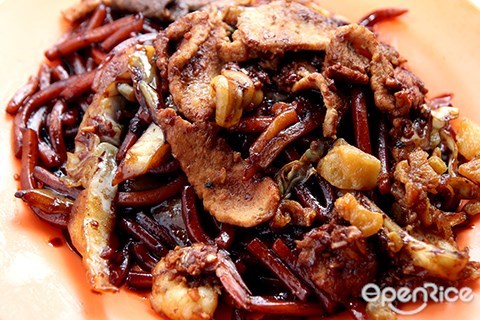 To find this hokkien mee stall hidden off Jalan Pudu, turn to your left when you see Fei Por Chicken Rice. The place is very crowded at night, as many patrons like to visit here for their delicious charcoal fried Hokkien Mee. Their version of fried Hokkien Mee is relatively dry, but full of "wok hei", because the flat noodles are stir-fried with charcoal fire and lots of pork lards are added during the cooking process. Another popular dish you should try is their pork meat soup with flavorful soup and slippery pork slices.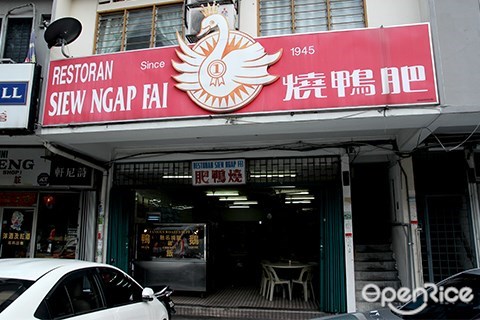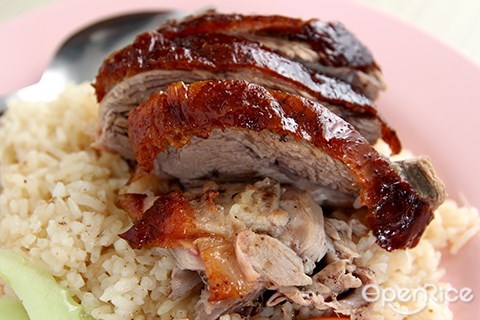 In Pudu alone you can find 4 eateries that offer roasted goose, and all of them are located on the same street called Jalan Seladang. The oldest shop among the 4 restaurants is
Siew Ngap Fei
, because the shop is now run by the 4th generation. The history of Chou family selling roasted goose can be dated back to more than 150 years ago when their ancestor was migrated from Guangzhou to Malaya. Priced at RM10 a plate, their Roasted Goose Rice is served with goose meat that is roasted to perfection with crispy and fragrant skin. Other BBQ meats, such as roasted duck and char siew, are also very popular among patrons.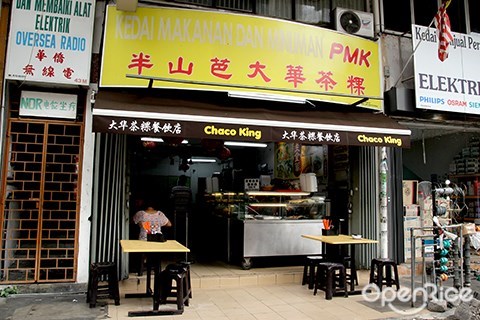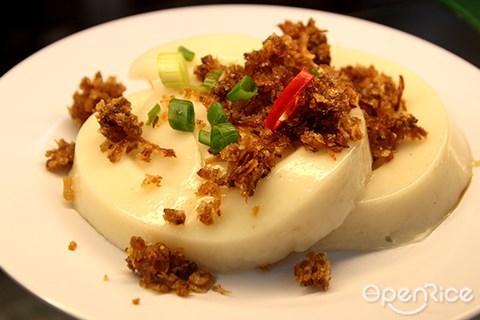 PMK
is one of few places in town where you can still tantalize your taste-buds with traditional Nyonya Kuih. This shop used to be a street stall located in front of a cinema in Pudu half a century ago. Guests will be spoiled for choice here, as the restaurant offer more than 15 different types of traditional kuih, such as Coconut Bowl Kuih, Kuih Talam, Kuih Ubi Kaya, Onde Onde, Peanut Snow Ball and so on. Also must try is their signature Black Sesame Broth, which is very smooth and made of pure black sesame.
Find the Best Chicken Rice in Klang Valley
Discover the Best Fish Head Curry in Klang Valley
Other Related Topics