Our foodie adventures in Damansara don't stop at Damansara Perdana and Damansara Uptown. Now it's about time we cover Damansara Heights! Otherwise simply known as Bukit Damansara, Damansara Heights is a suburb that many Damansara folks frequent for meal purposes as well. We're pretty sure you're familiar with the drift of things by now, so let's cut to the chase!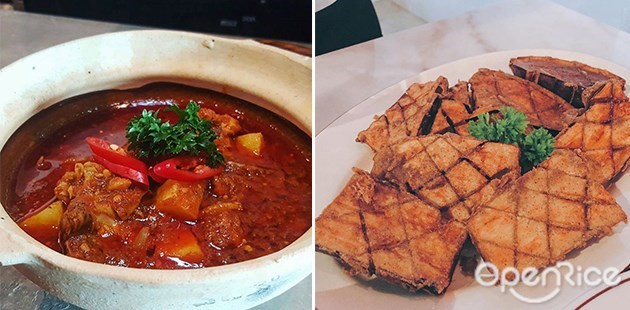 (Credit: akisien)

Malaccan folks are most likely the most familiar with Eurasian cuisine due to the state's strong history in Eurasian communities. Kumi aims to deliver the spirit of that Eurasian cuisine. A mixture of Malaccan and Portuguese influences, the food at Kumi is homely and clearly reflects Malacca's rich history in food. Otak-otak is steadily given a Portuguese twist. Curry lovers may enjoy the Curry Devil — chicken and potato cooked in spicy Portuguese curry.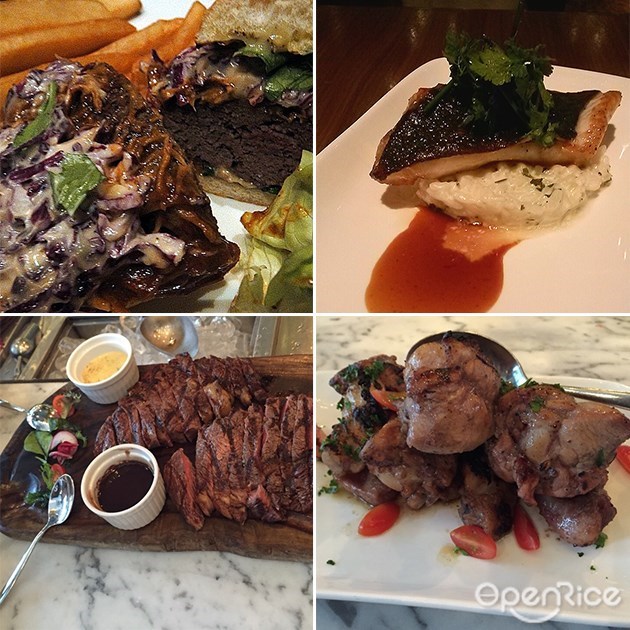 Mezze serves up Western and Asian fusion food, having everything that's visible with Mediterranean, Spanish, Italian, Turkish, Japanese and Moroccan influences. The Duck & Chicken Spring Rolls are not one to be missed; succulent pulled roasted duck and chicken wrapped in a roll with feta and mushrooms, meant to be eaten with a spicy sambal dip. Siu yoke lovers will be thrilled by the Roasted Pork Belly, served with a slightly sweet and spicy garlic chili sauce.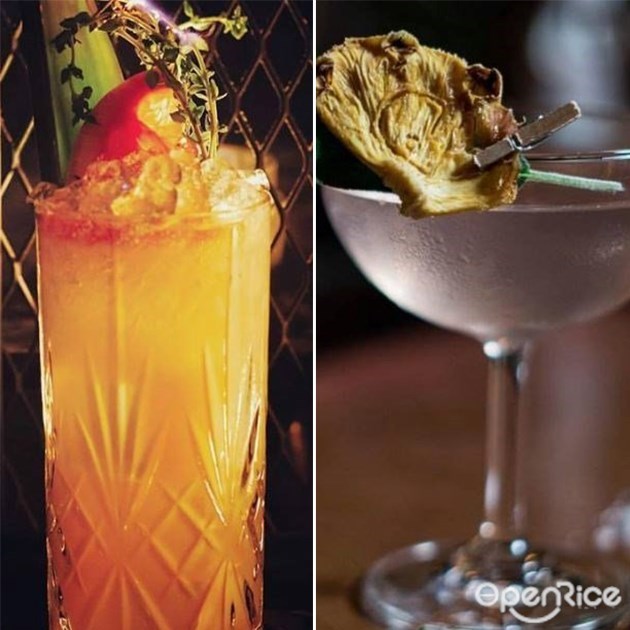 Looking for a romantic night out? Feeling the need to relieve yourself of stress temporarily? Head to Skullduggery, a beautiful bar that can spice up your night with only a few delicious cocktails. The bartenders here pose an obvious talent in cocktail creations, combining unlikely ingredients such as celery, squid ink and cardamom milk jam, resulting in cocktails that flaunt well-constructed characters. Food is also available, of course, but cocktails are the highlight at Skullduggery!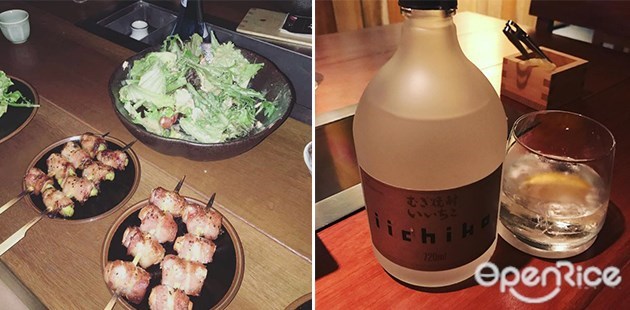 (Credit: evc811, mingwei86)

We'll leave the explanation up to the name, but basically — alcohol and meat skewers! Nomi Tomo is undoubtedly one of the best, if not the best, places in town for a variety of Japanese-imported sake — and that's the best part, because the alcohol pairs quite well with the yakitori. Those who don't drink may still find value in patronizing this place for the food, particularly the yakitori. Everything from pork belly to chicken thigh will satiate your appetite.


5. The Point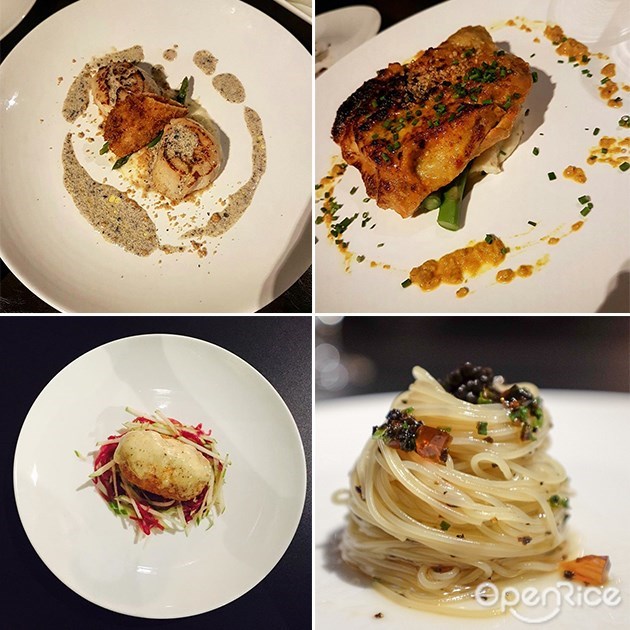 Creativity dons stardom at The Point, as multiple kinds of food are given unexpected twists that will surprise you in the form of flavours. The Atlantis Laksa is one imaginative spin on our local laksa — prawn and crab croquette that are breaded and deep-fried, served with a laksa broth and salmon roe. It's anything unlike we've tasted and seen. Surf n' turf in the form of burgers? Yes, all at The Point, in combining corned beef burger and deep-fried crayfish.


6. A Li Ya Island Restaurant & Bar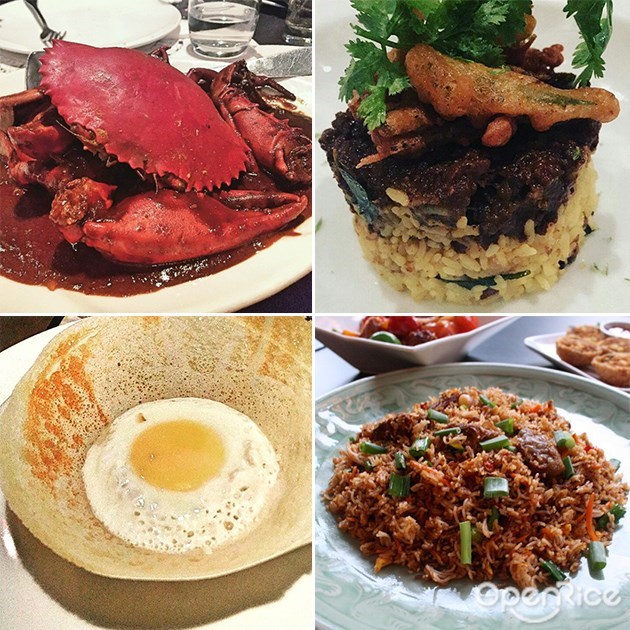 (Credit: thefoodwizard)

A Li Ya is Damansara's first glimpse into authentic Sri Lankan cuisine. How do we know it's authentic? Ingredients that are imported directly from Sri Lanka! If you're a fan of crab, you MUST have the Sri Lankan crabs. Four types of gravies are available; we highly recommend the Colombo one. It's thick, sweet and spicy without being overwhelming, complementing the plump meat of the crabs well.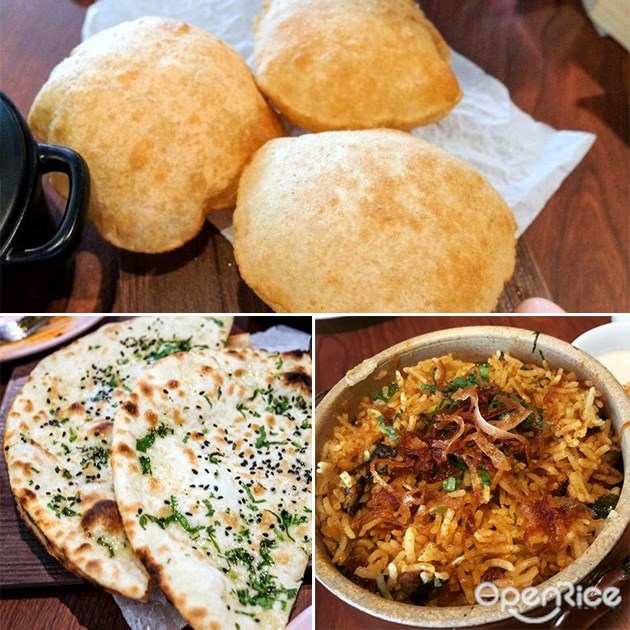 (Credit: anitaeats)

This North Indian restaurant is spearheaded by a mainland Indian man and his Chinese Malaysian wife, who fell in love with her husband's cooking. Flour might be vegetarians' next favourite stop, as while the restaurant isn't vegetarian, many dishes will be commendable to vegetarian taste buds; one being the wonderful and utterly delectable Ajwaini Baingan — Indian-imported brinjals (or eggplants) cooked with Ajwain-based spicy brown curry.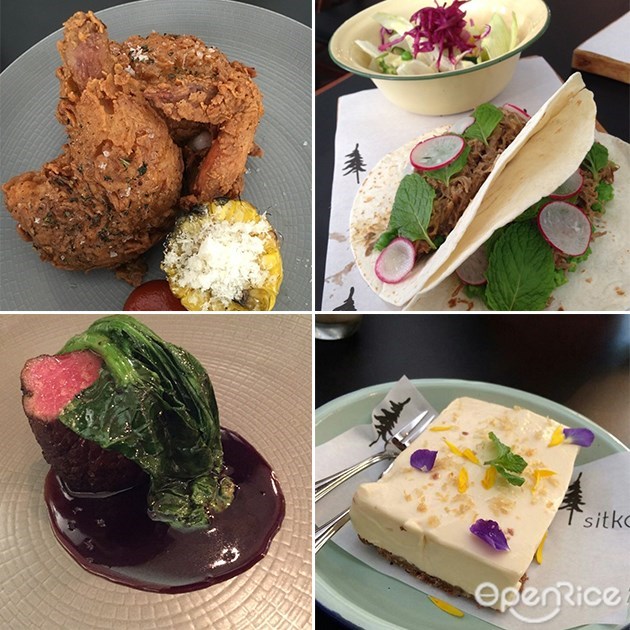 If you think food can't get anymore colourful, think again. Stika will completely revamp your expectations. Even their salads are colourful and exploding with deliciousness! Classic Chinese buns can be eaten with twice-cooked ducks, soft-shelled crabs or Shanghai-styled here. The menu is visible with Asian and Western fusion creations, as noted by the presence of dishes such as roasted seabasses served with sambal.

9
. Torii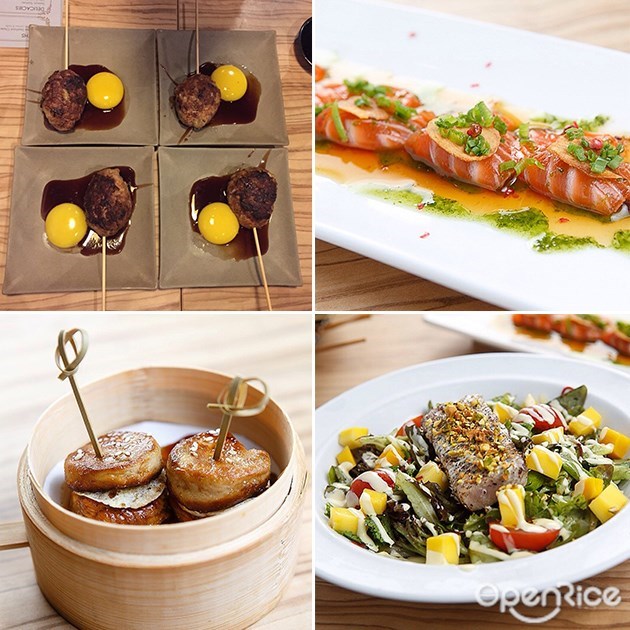 Torii spices up the party of Japanese cuisine with admirable, curious innovations that are presented so elegantly you'd think you're in a 5-star French restaurant. With everything from sushi to sashimi, yakitori to premium steaks, Torii takes the culinary scene by storm. The Torii Sashimi will be unlike any other sashimi you've had — palatable slices of raw, high quality seafood sit in a bowl, drizzled and paired with yuzu foam. The combination is more delicious than we'd expected!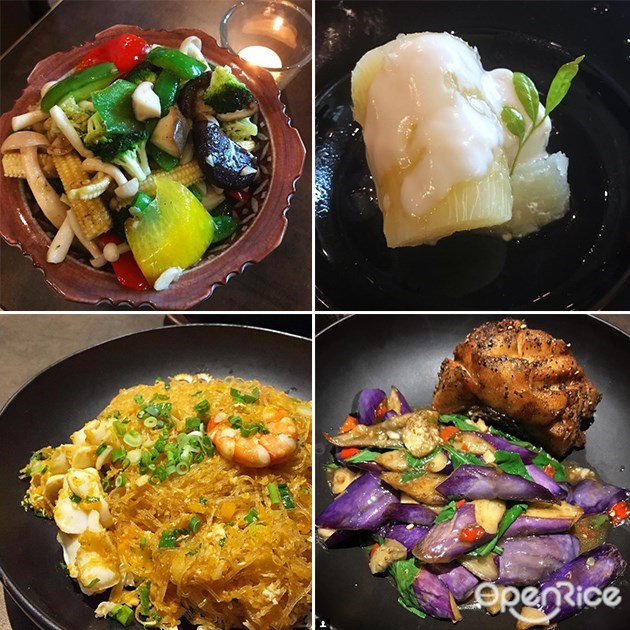 (Credit: bhtan528, harambabi, cillaslfoong)
Erawan is one of Malaysia's most famous Thai restaurants, well-loved and praised by many. At Erawan, kitchen creations are likely to tempt and ignite the curiosity of passerbys, starting with the popular Royal Lotus Petals Delight, which, as you can guess, features edible lotus petals that are meant to be topped with condiments like dried shrimps and peanuts, then dipped in a handmade spicy gravy. Erawan is definitely one the most creative and best Thai establishments in town!

You might be interested in:


7 Cafés in Kota Damansara You Should Check Out!


10 Kinds of Food to Check Out in Mutiara Damansara Malls
10 Restaurants in Damansara Perdana You Shouldn't Miss
8 Most Awesome Food Places in Damansara Uptown