Whether you're a morning person or not, it doesn't matter because deep down inside, we know that these food will sure to wake your appetite up! Believe it or not, these are surely nostalgic and worth your time to look for it.

1. Nasi Lemak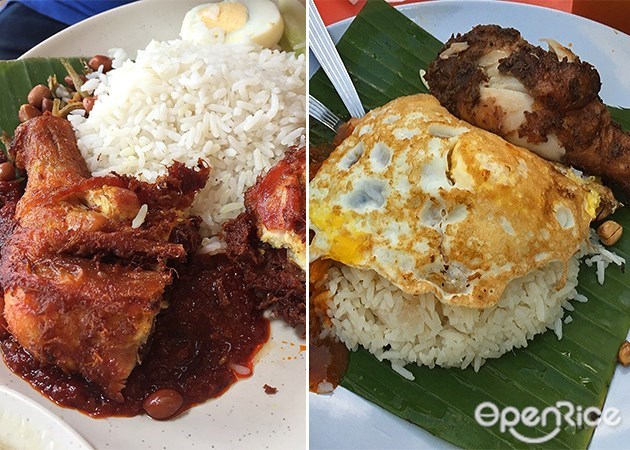 What's better than to indulge on one of the most eaten food daily, especially when it is available at any time of the day? Plus you'll find them anywhere too! Eat them up with the fiery with a hint of sweetness sambal, anchovies, peanuts, cucumbers, egg and pick your favorite ingredient, with or without, they are just equally delish!
8 creative Nasi Lemak You Need to Try!

2. Half-boiled Eggs / Roti Bakar / Kopi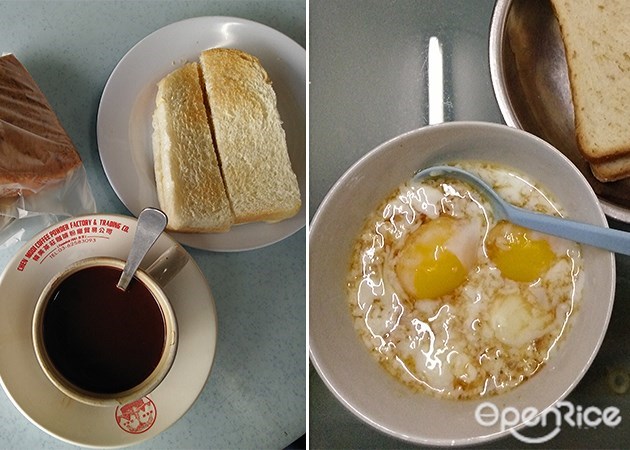 Enjoy what you had when you were a kid where your parents usually bring you to a coffee shop for some goodness of half-boiled eggs eaten with that roti bakar of Kaya and Butter? Plus what about reminiscing those days where you pour the coffee out on the plate and sip on it?
5 Authentic Restaurants for Hainan 'Kopi' & Toast for Breakfast!

3. Wan Tan Mee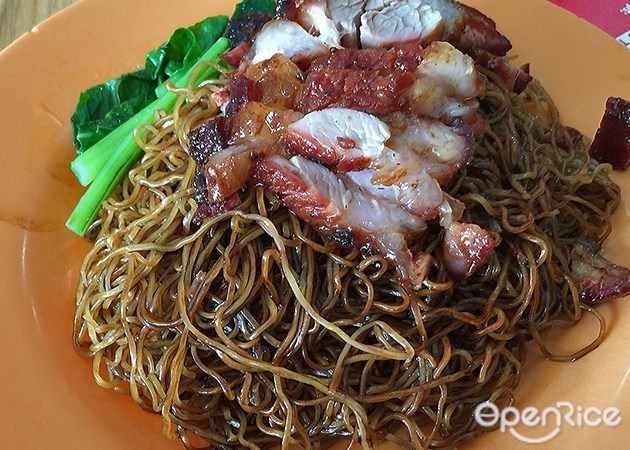 That springy eggy noodle that is tossed with sweet soy sauce, adding in slices of nicely charred 'Char Siu' meat and vegetables, a place of this must have Wan Tan Mee sums up a great satisfaction! Eaten with those marinated green chilies? You've got the point!

4. Dim Sum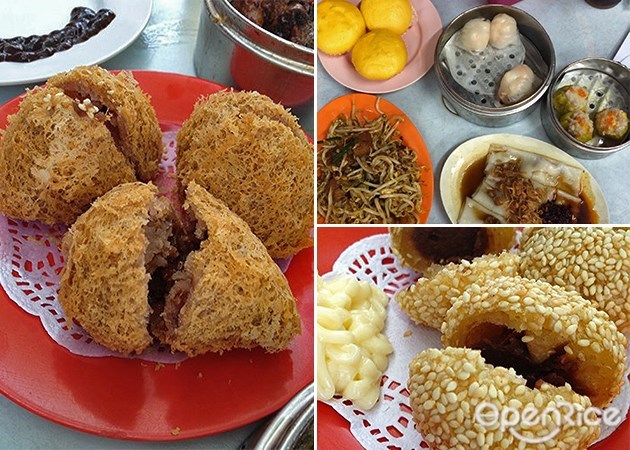 Something not to miss especially when you're wide awake early in the morning because they tastes better that way. Pick your favorite Dim Sum restaurant and date your family and friends along for a morning tea session. Siu Mai, Har Gaw, Buns, Fish Balls, Egg Tarts, Loh Mai Gai, Chee Cheong Fun and so much more. Who doesn't fancy Dim Sum for breakfast?
10 Restaurants for Steamy Hot Dim Sum at Klang Valley!

5. 'Kuih'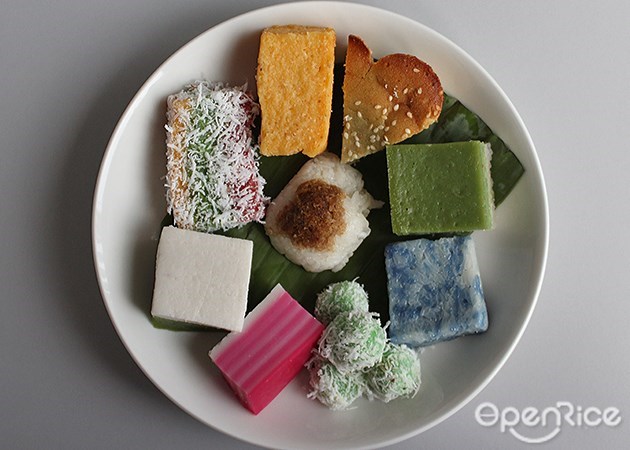 A great small bites that is not to be missed; these are one of the best local specialties that we all crave for. From common Kuih's that we've heard about – Ang Ku, Onde-onde, Kuih Talam, Kuih Lapis, Seri Muka, Kuih Ketayap and more!



6. Bak Kut Teh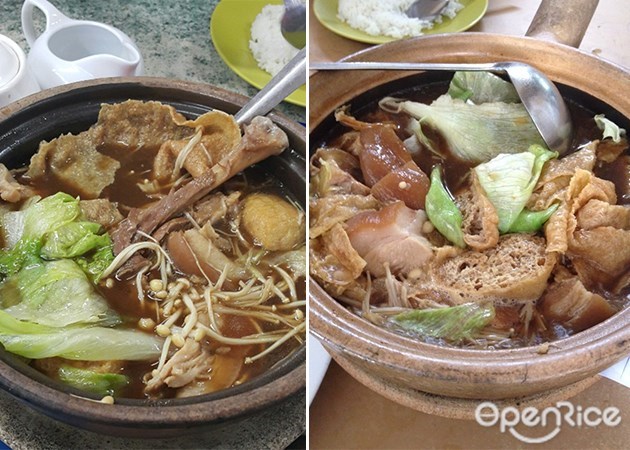 Didn't expect it to be enjoyed as breakfast? They are equally delicious eaten at any time of the day and especially breakfast. A clay pot of goodness ranging from all sort of meat cuts, fat and lean mixing in pork innards and add that fried fritters in, then order a pot of Chinese tea to wash all the 'oiliness' away!
8 Bak Kut Teh Restaurants around Klang Valley!
6 Bak Kut Teh Restaurants at Kepong That You Should Try!

7. Roti Canai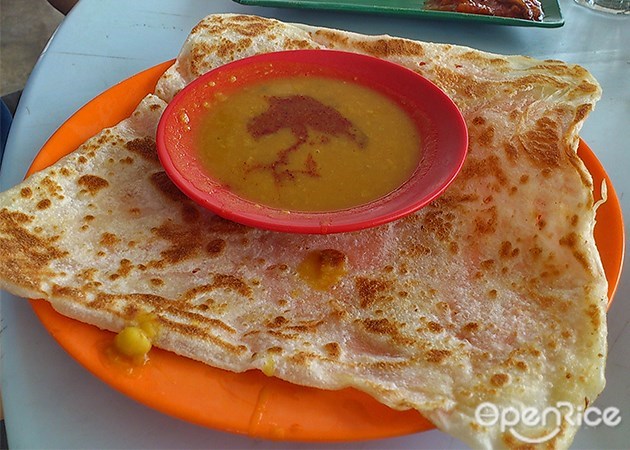 The basic essential for breakfast, be it plain Roti Canai or the ones with eggs, they are just so good to be eaten with that dhall gravy, fish or chicken curry! If you're eating at the Mamak stall, then enjoy it with a glass of hot and foamy 'Teh Tarik' too!
10 Most UNIQUE Roti Canai in Klang Valley!

8. Curry Mee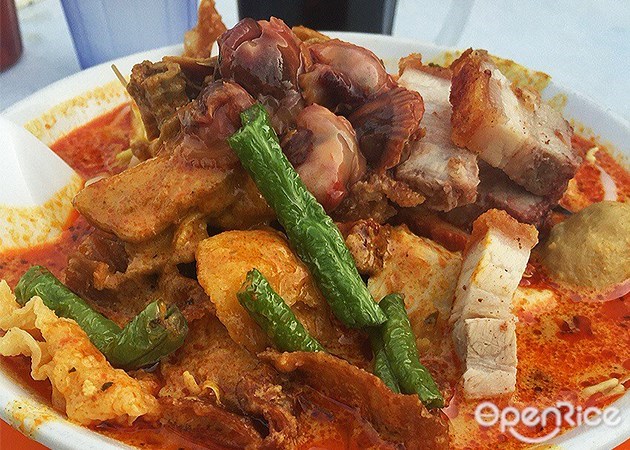 Thick and fragrant curry mee, especially when you last had the one filled with ingredients like roast pork, cockles, chicken meat, tofu 'pok' long beans, pork skin and more to look at that bowl of curry mee, you know how good it tastes and it is indeed a filling breakfast to keep you going!
8 Spicy & Fragrant Famous Curry Mee in Klang Valley!

9. Pan Mee

Handmade Pan Mee noodles from scratch, enjoy it with anchovies, fried shallots, minced meat and more, the broth is just so irresistibly good and full of flavor. Best eaten with that homemade chili padi as well! If you would love to enjoy a thicker consistency of the broth, then request to add a poached egg into it!
10 Most Recommended Pan Mee in Klang Valley!
5 Still Recommended Spicy Chili Pan Mee!

10. Yong Tau Foo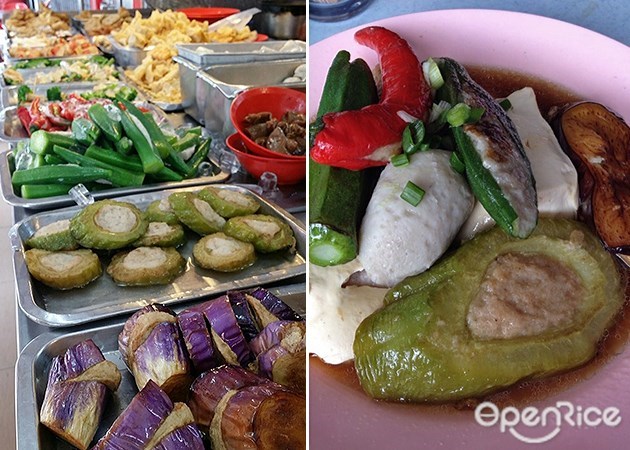 A Hakka dish that most of us love to have it anytime of the day, enjoy them in all sorts of vegetables that is stuffed with the best fish paste! Fried and then drenched with some broth, choose from bitter gourd, brinjal, tofu or even fried selections like dumplings and more!