Kuchai Lama
is often associated with good food, as this small commercial area is packed with a lot of restaurants and stalls, offering almost all kinds of Chinese delicacies that you can think of, including wanton mee, beef noodles, BBQ meat, fish head noodles and roasted duck, just to name a few. However, just like Bandar Puteri in Puchong, the restaurants here change pretty fast, because many restaurants are suffered from the lack of parking spaces at the area.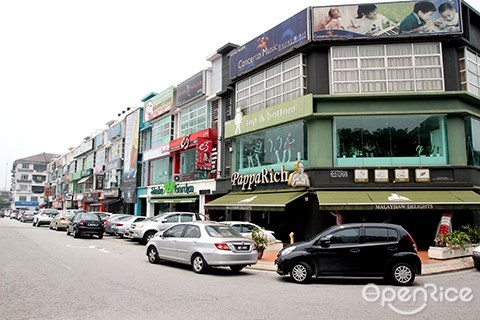 After doing an in-depth research, we would like to recommend to you some of the best restaurants in Kuchai Lama you must try!
(The restaurants are arranged in alphabetical order. Some of the establishments below are not halal.)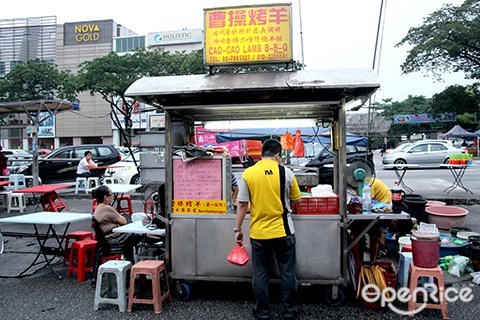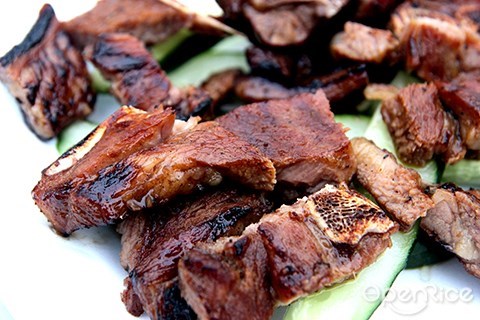 Ever wonder what a grilled lamb without any gamey smell would taste like? Try it at this famous stall located in front of Wisma FGA when you turn to Jalan Kuchai Lama from Old Klang Road. The dishes offered here are pretty simple. They have BBQ Chicken Wing, Grilled Lamb, Tofu Bakar and Ipoh Rojak. Many patrons come here for their signature Grilled Lamb, which is marinated with a special sauce to reduce its gamey smell. Priced at RM9.50 a plate, the Grilled Lamb is chopped into smaller pieces when served. The taste is really good with meat that is both fragrant and succulent.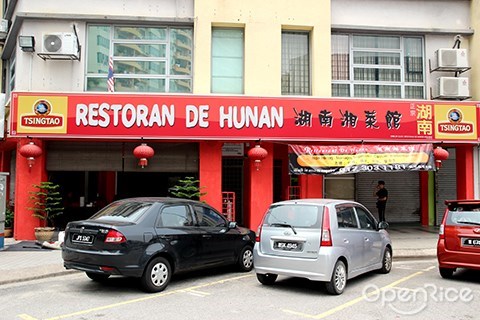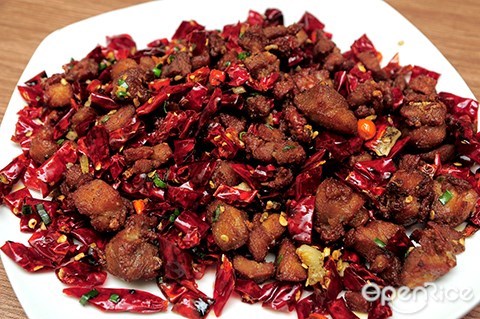 Occupying two shop lots, including a spacious corner lot,
De Hunan
is a popular restaurant in Kuchai Lama specializing in authentic Hunan Cuisine. The whole restaurant is painted in red, as if to remind their customers how fiery hot their Hunan style dishes are! Spicy food lovers can try their signature Spicy Chicken, which is deep-fried with lots of red chili until the meat is crispy and spicy. Also must-try is their Sizzling Spicy Frog in Stone Pot, which is prepared using fresh frogs with springy and tender flesh.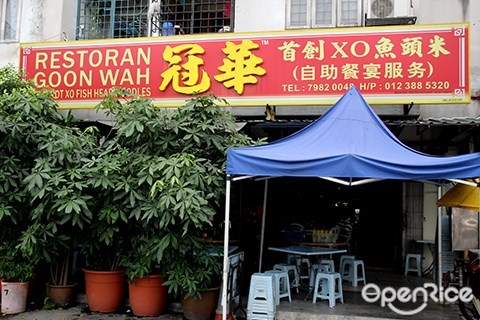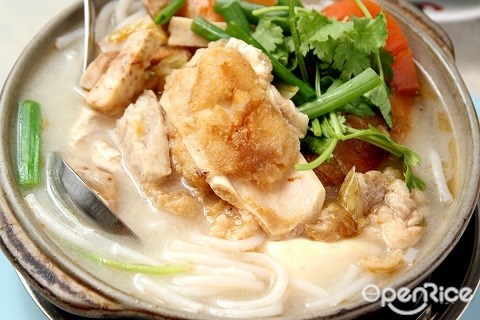 Opened since 1997,
Goon Wah
is one of the most well-known fish head noodle restaurants in KL. Their signature XO Fish Head Noodles is served in a claypot with lots of ingredients, including fried fish, bean curd, yam, tomato, preserved vegetable and coriander. The fish that they use is Diced Fish imported from New Zealand. The soup is special too, because lime juice is added to reduce the fishy smell and give the soup a unique sweet and sour taste. What's more, the soup is refillable!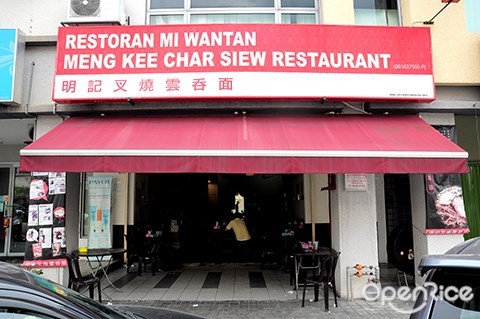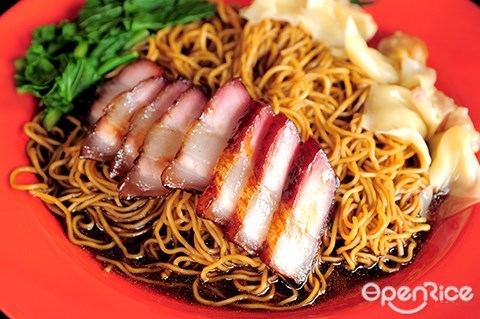 The old shop of
Meng Kee
at Jalan Alor had ceased operation last year, but fret not, as you can still tantalize your taste-buds with Meng Kee's delicious Char Siew at this branch located at Kuchai Entrepreneur Park. This shop is different from the original shop, because they focus on wanton mee. Most customers come here for their best-selling Char Siew Wanton Mee, which is topped with both Char Siew and Wanton. The half lean half fat Char Siew is really fragrant and delicious with a melt-in-your-mouth texture!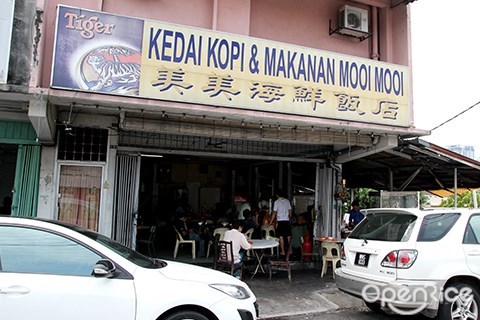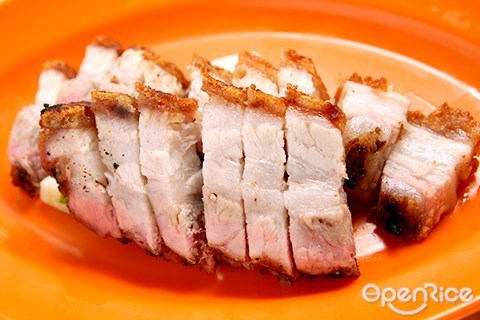 Tucked away at a housing area in Kuchai Lama, this famous BBQ meat stall is nestled in an old coffee shop with a cute name called
Mooi Mooi
. The stall has been around for more than 20 years. Until today they are still using charcoal fire to prepare their signature Siu Yuk, which explains why their roasted pork is so crispy and fragrant. Business here is brisk, as there is always a long queue at the shop waiting to take away their delicious Siu Yuk.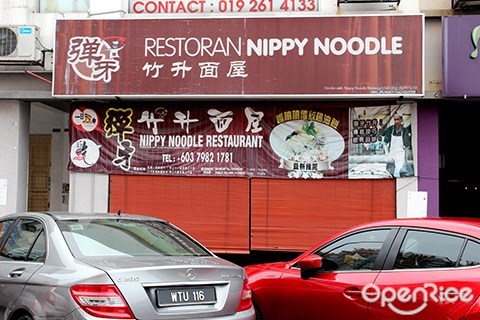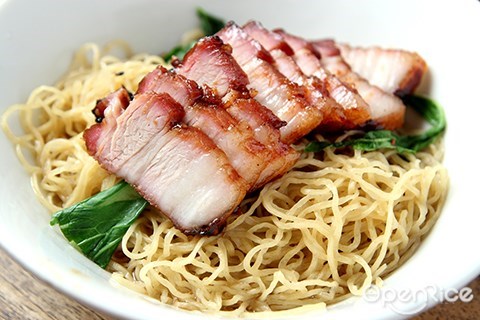 Definitely one of the best wanton mee restaurants in town. They are famous for their super crispy wanton noodles called bamboo noodles, which are handmade using only flour and egg without adding any water and pressed with a huge bamboo stick to make the noodles extra springy and crispy. Their wanton noodles can be mixed and matched with different ingredients, including pork wanton, chicken feet, mushroom, BBQ pork or Chinese sausage, to suit different needs. Try this old school wanton mee once, and you wouldn't mind coming here every day!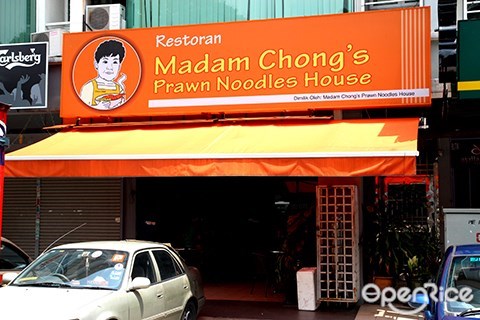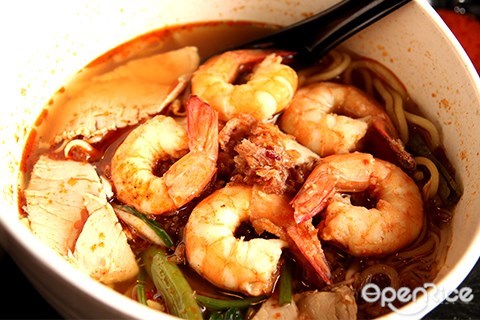 Madam Chong's used to be a famous prawn mee stall in Pudu. Now, it has expanded into a full-fledged restaurant at Kuchai Lama offering not only prawn mee, but also a wide variety of noodle dishes. Their Specialty Prawn Mee is a must-try. It is served with pork slices and as many as 5 medium sized prawns. The prawns are fresh with a firm and bouncy texture, while the soup is fragrant with a rich aroma of prawn.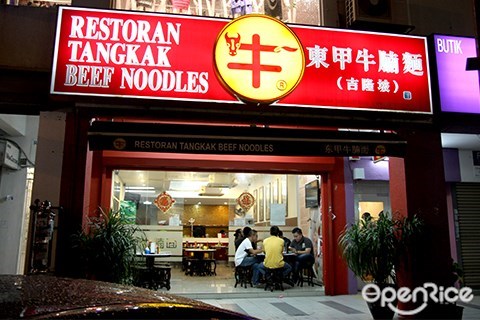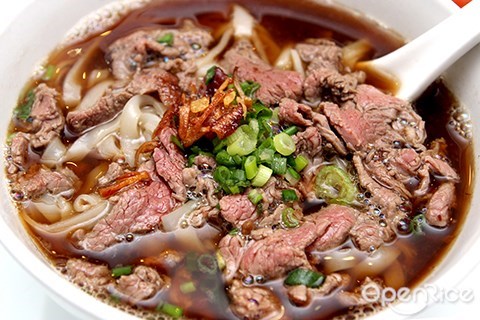 This restaurant is probably the only restaurant in KL that offers authentic Tangkak Beef Noodles originated from Johor. If compared to KL style Beef Noodles, the soup of Tangkak Beef Noodles is darker, and the taste is stronger too. Their menu features a complete range of beef noodles with different beef ingredients, including beef ball, beef tenderloin, beef stomach, minced beef or any of their combination. Their beef noodles with beef tenderloin are superb with half-cooked meat that is very soft and tender. Currently, they have 3 outlets in Klang Valley.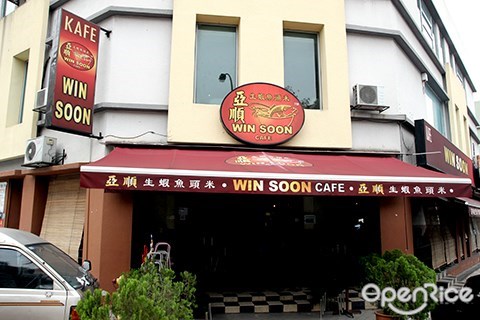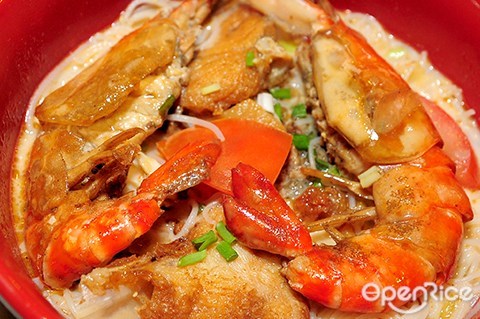 Win Soon Restaurant
is no stranger to lovers of Fish Head Noodles, as the now popular Fish Head Noodles with Freshwater Prawns (Sang Har) is invented by them. By adding Sang Har with big heads filled with prawn paste to the noodles, it makes the soup a lot richer in taste. For the fried fish, they use Diced Fish instead of normal freshwater fish, because the former has fewer bones. Apart from fish and freshwater prawns, other ingredients, such as fish paste, sotong ball, and sea prawns, are also available.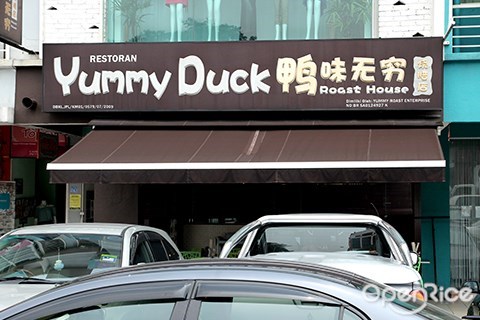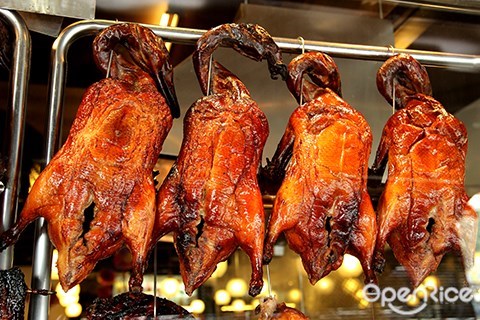 Asked anyone for roasted duck in Kuchai Lama, they will surely point you to
Yummy Duck
. The duck here is roasted to perfection with golden brown skin. Sink your teeth into the roasted duck with crispy skin and firm yet succulent meat. Aside from roasted duck, they also offer other BBQ meats, such as Char Siew and Siu Yuk, which go well with their house special wanton mee with thin and springy noodles. Now you know what to eat when you visit Kuchai Lama, don't you?
Hunt for the best food in Kuchai Lama
Search for the best Wan Tan Mee in Klang Valley
Other Related Topics