Taman Connaught Pasar Malam
at Cheras is famed for being one of the biggest and longest night markets in KL. Located along
Jalan Cerdas
, the market is so long (2km) that you might need to walk for half an hour to reach the end of the street. Visit the pasar malam every Wednesday night to experience the hustle and bustle of the street with approximately 700 stalls offering a wide range of foods, snacks and products. Here are some not-to-be-missed delicious snacks at the night market in Cheras:
1. Stinky Tofu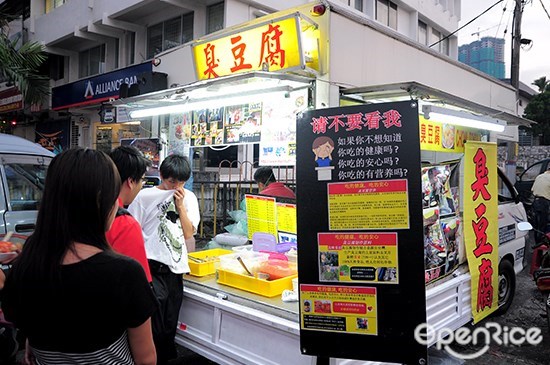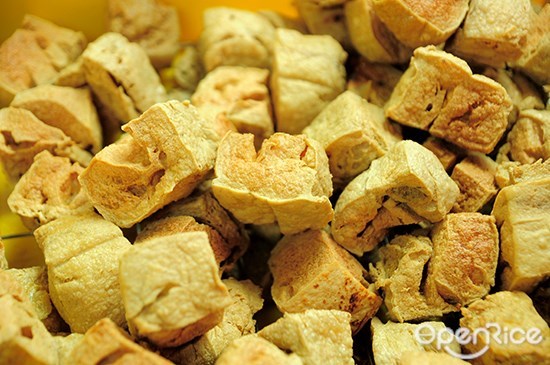 Hailing from Taiwan, stinky tofu has become a crowd-pleaser snack at the pasar malam. There are a few trucks at the market that offer freshly deep-fried stinky tofu topped with pickled cabbage and chili sauce. The smell is less stinky than the original version in Taiwan to suit local taste. Indulge yourself with the best snack, stinky tofu that is super crunchy and crispy!
2. Cheese Cake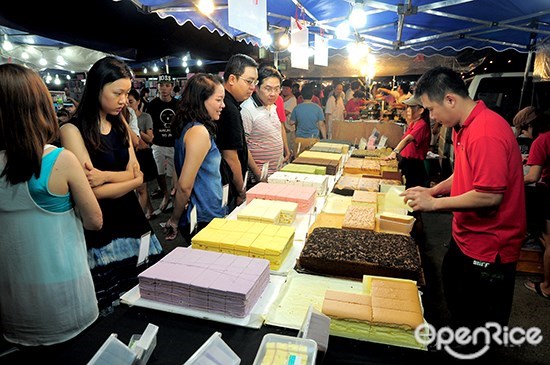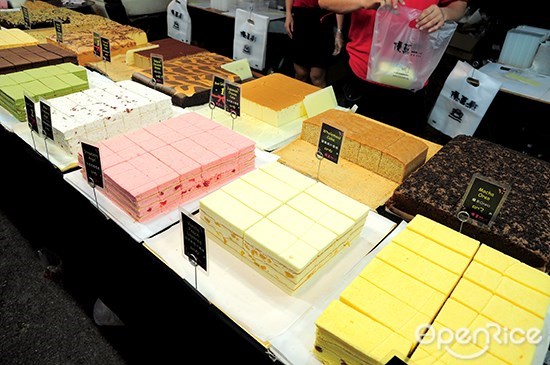 Uno Bakery is one of the best snack stalls at the market specializing in cheese cakes and layered cakes. The No. 1 best snack seller here is the soft and spongy
Japanese Cheese Cake
. Keep it in the refrigerator before consumption to enhance the creamy texture of the cake. Another popular snack is the colorful
Layered Cakes
with different flavours, including Milky Cranberry, Vanilla Peach, Strawberry, Mango, Green Tea and so on.
3. Japanese Pizza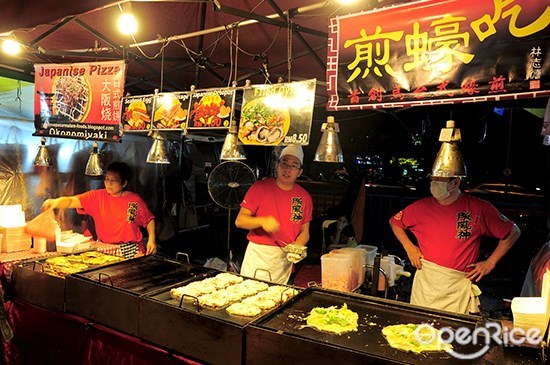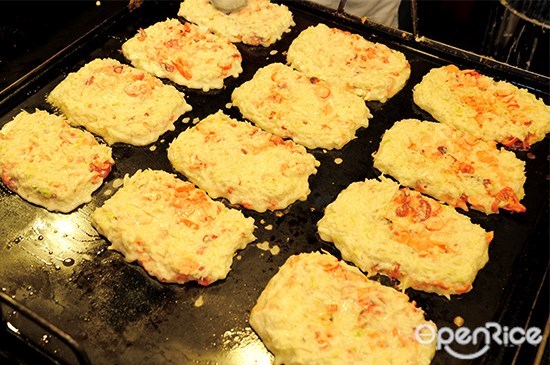 Pasar Malam version of
Okonomiyaki
is one of the best snack to end the night with. The main ingredients are cabbage and egg. To make the "pizza" more flavourful, you can choose to add in different ingredients, such as Japanese Octopus, Seafood, or Cheese & Sausage. Place an order and wait for your Japanese Pizza to be freshly pan-fried on the spot with large frying pans. Try this snack once and you will surely crave for more!
4. Taiwanese Pizza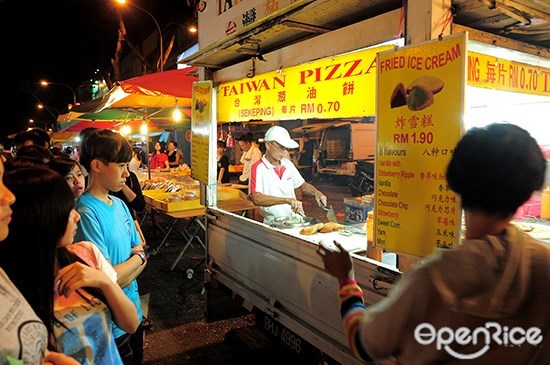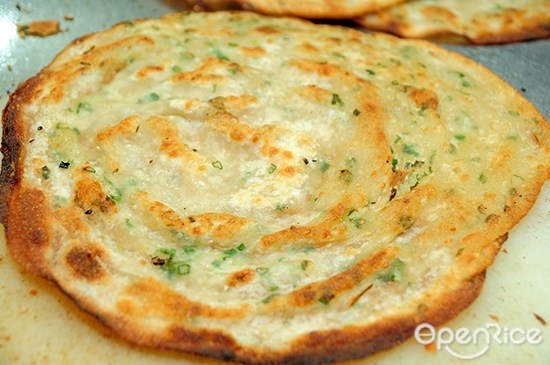 A pizza that has nothing to do with pizza. A more accurate name for this snack should be
Chinese Spring Onion Pancake
. This is a street snack that can be commonly found in Taiwan. Same as Japanese Pizza, the pancakes are freshly made and pan-fried on the spot to ensure the pancake is warm and crispy. Take a bite on this snack and enjoy the natural fragrance of spring onion with a hint of saltiness.
5. Angry Cheese Chicken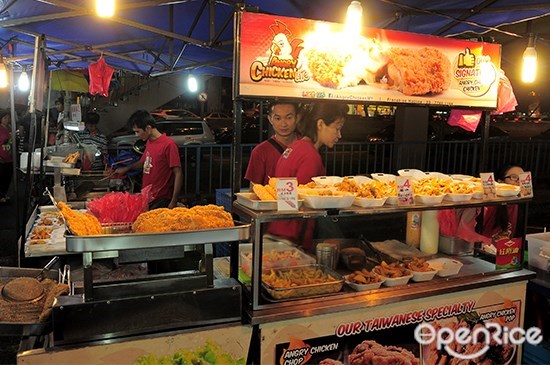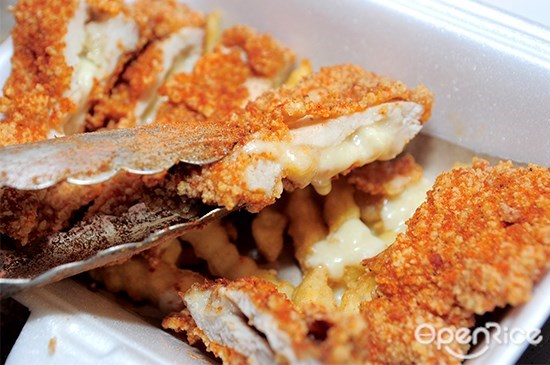 Creative Taiwanese style fried chicken filled with
melting cheese
! The chicken is a piece of large and flat chicken breast deep-fried to perfection until the skin turns golden brown. Bite into the crispiness of the chicken and experience the bursting flavour of cheese in your mouth! In addition to fried chicken, the other snacks like Cheese Hot Dog and Wedges are also very popular.
6. Thai Food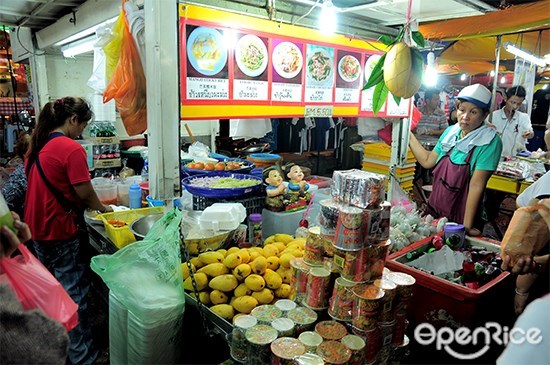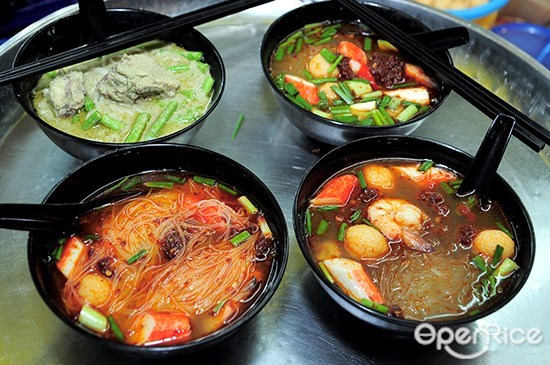 Many delicious international dishes can be found at the night market, including Thai food! Tantalize your taste-buds with classic Thai dishes, such as
Mango Sticky Rice, Kerabu Mango, Somtam, Green Curry Chicken and Tom Yam Mee Hoon
, at affordable prices. The Tom Yam is in bright red colour and rich in sour and spicy taste. Apart from Thai delicacies, you can also buy soft drinks and instant noodles imported from Thailand here.
7. China Black Tofu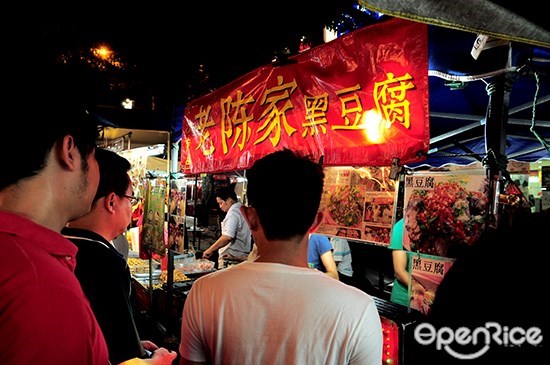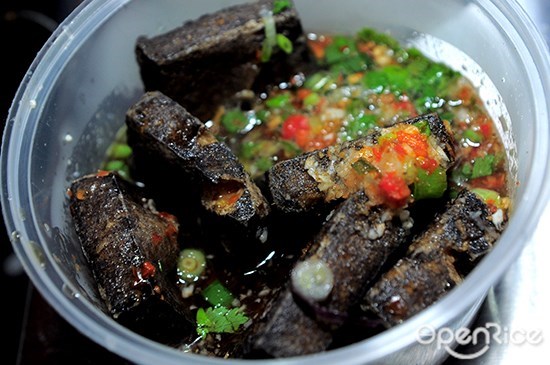 At the night market, you can find a unique snack stall selling
Black Tofu
. It is a Chinese cuisine from China. The stall is not difficult to find, since it is always surrounded by customers waiting to satisfy their tofu fix. In China, Black Tofu is equivalent to Stinky Tofu, but the stall's owner has improved the recipe to get rid of its stinky smell, while retaining the tofu's crispy texture! Drenched in homemade chili sauce, the black tofu is spicy and tangy.
8. Egg Tart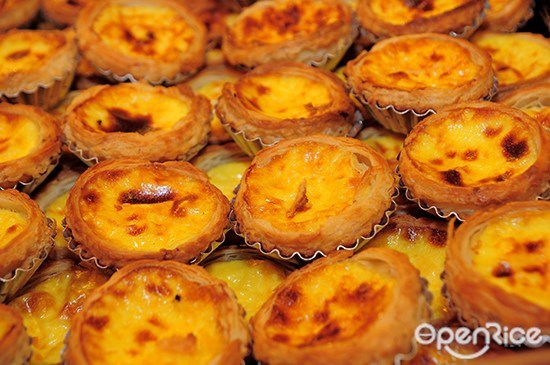 There are a few egg tart stalls at the night market, these snacks are the best choice for supper. Satisfy your cravings for tarts with a great variety of egg tarts with different flavours, including Cheese Tart, Apple Tart, Blueberry Tart, Peanut Tart, Pineapple Tart, Chocolate Tart, Chicken Floss Tart and many more! All egg tarts are freshly baked with an oven to ensure the tarts are fresh and soft.
9. Coconut Ice Cream and Jelly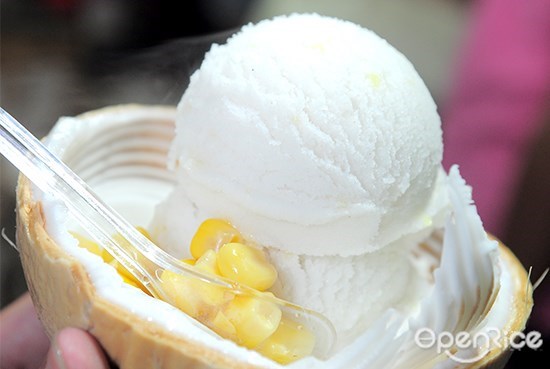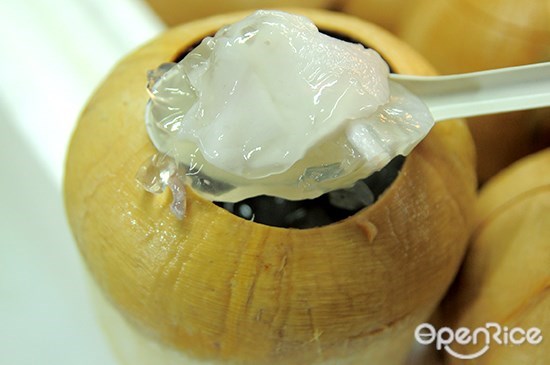 Satisfy your appetite with cold and delicious coconut ice cream and jelly! Originated from Penang, the coconut ice cream is served in a coconut shell and garnished with coconut flesh and corn. The ice cream is smooth, creamy and rich in coconut flavour. Also special is the smooth and slippery coconut jelly made of real coconut water and coconut flesh!
10. Passion Fruit Drink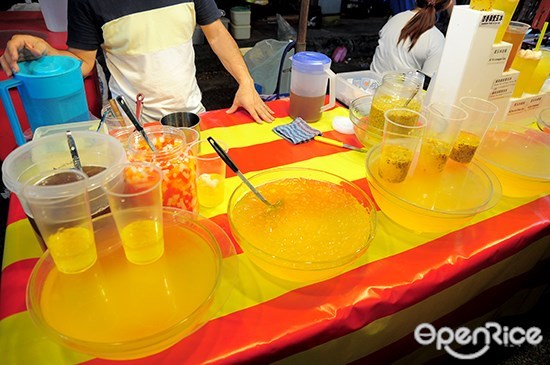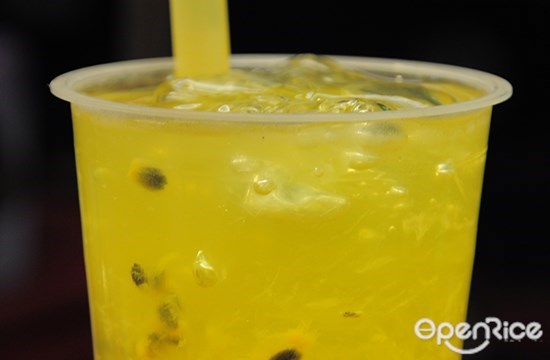 Taiwanese foods and drinks have become more and more popular in Malaysia in recent years. Almost half of the food stalls at Taman Connaught Pasar Malam are selling Taiwan-related street foods and drinks, including Passion Fruit Drink made of Aiyu Jelly, passion fruit juice and flesh. Quench your thirst with the refreshing drink rich in Passion Fruit aroma. Arrive at the pasar malam early to look for a parking space. The pasar malam operates until 1am at midnight.
Find out more best japanese restaurant
Discover more hottest chinese restaurant
Other Related Topics