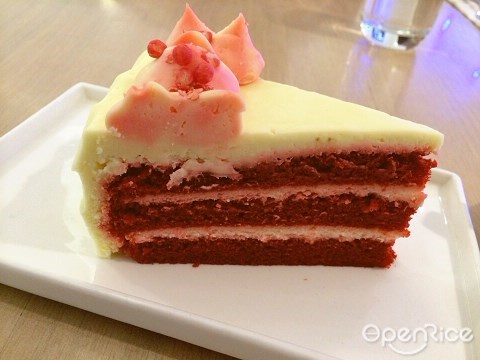 Of late, red velvet cakes have been really hot among Malaysians. Unfortunately, many places serving red velvet cake has gotten the texture and taste wrong in Malaysia. A good red velvet cake should be soft, dense, moist, yet fluffy in texture. Taste-wise, it should resemble a buttermilk cake and just contain a faint trace of cocoa. Most would prefer pairing red velvet cakes with cream cheese frosting. However, those who do not favour cheese flavours would prefer renditions with buttercream frosting.
(The restaurants are arranged in no particular order. Some of the establishments below are not halal.)
1. Just Heavenly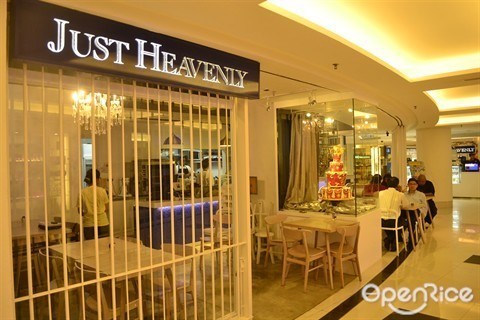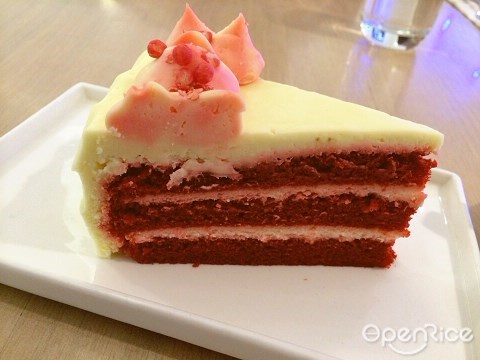 Just Heavenly offers one of the best red velvet cake in KL. Its red velvet is available in the form of sliced cake or cupcake here. The light, fluffy, and perfectly moist rose-tinted chiffon sanwiched between thick, dense layer of whipped cream cheese here is delicious enough to send one up to heaven with each bite of the red velvet cake. The red velvet Cupcake comes equally satisfying with a whipped cream cheese centre and topping.
2. Souka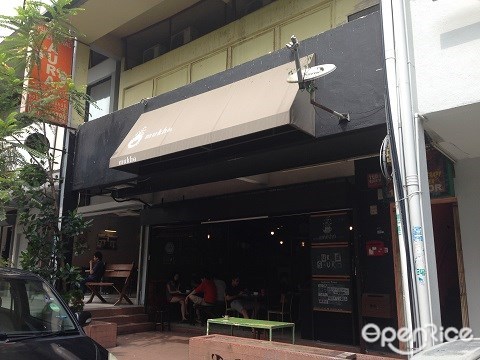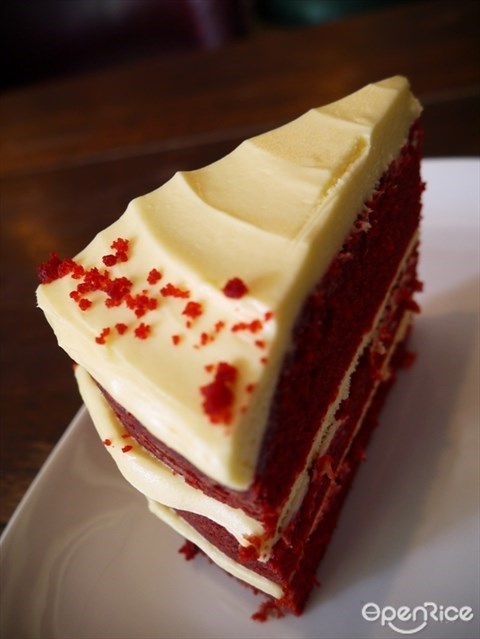 Souka is a humble bakeshop sharing space with Mukha, a heavily populated café in TTDI. The red velvet Cakes here are also wonderfully moisturised and generously piled with heaps of cream cheese frosting. Nevertheless, the rendition here is richer and heavier with an obvious trail of cocoa flavour but less so of the buttermilk fragrance. When you are around TTDI, remember to visit Souka to try one of the best red velvet cake in kl.
3. Espressamente Illy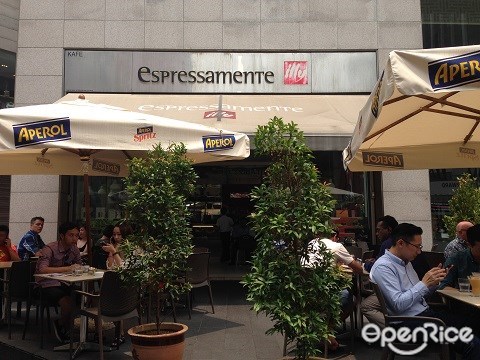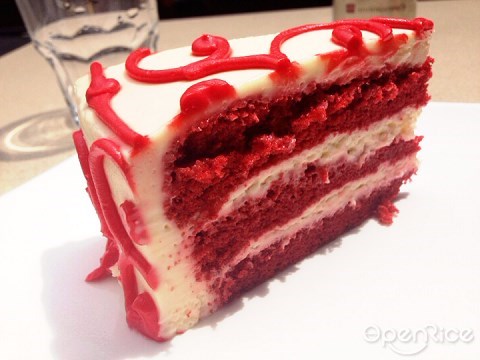 Espressamente Illy is an outdoor café situated smack in the crowded Bukit Bintang, Pavillion Mall. Apart from serving good coffee, customers may also enjoy an array of desserts selection while basking under the sun. Red velvet cake is its best seller here. Without doubt, it is one of the best red velvet cake in KL. Alternate layers of red velvet sponge cake topped with white chocolate and cream cheese. The cake here is also perfectly dense and moist with additional sweetness owing to the white chocolate cream cheese frosting.
4. Whisk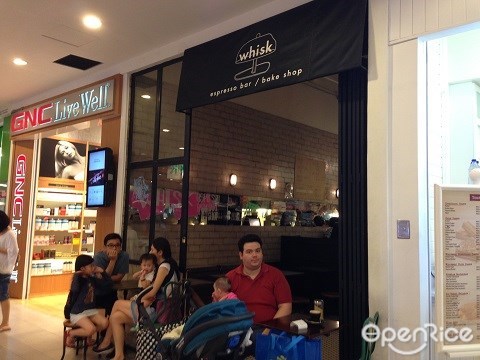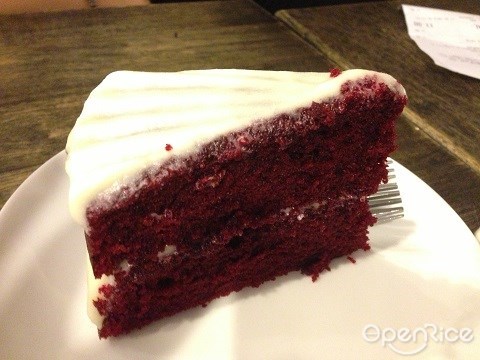 Whisk is an espresso bar and bake shop in one, of which rustic ambience is passable to fool customers that they are patroning a café in somewhere faraway like New York City. Its red velvet Cake has captured quite a buzz, it being the bestseller of Whisk. However, this version may disappoint cream cheese lovers as only a fine layer of cream cheese icing coats the cake. Nonetheless, the red velvet cake is flavourful and fluffy. This would be a preference to those who are not fans of cream cheese.
5. Wondermilk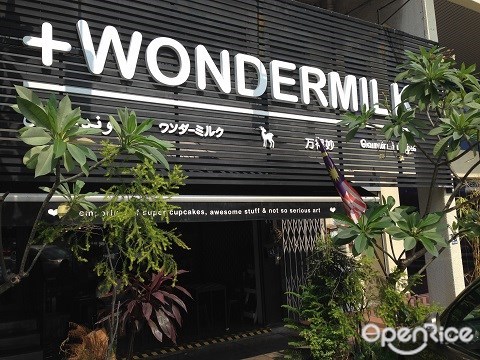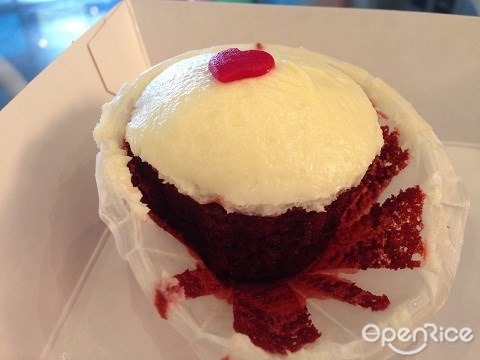 Moist, dense, rich, and soft with just a hint of cocoa, Wondermilk has long been renowned for its red velvet Cupcakes. It also has a secret centre made up with a generous portion of subtly sweet and creamy cream cheese. Although known as a cupcake shop, the red velvet cakes are also available in the form of a whole cake.
6. Bisou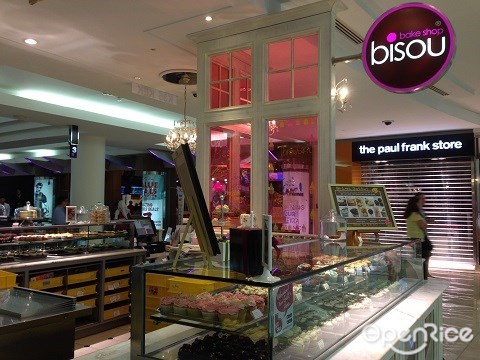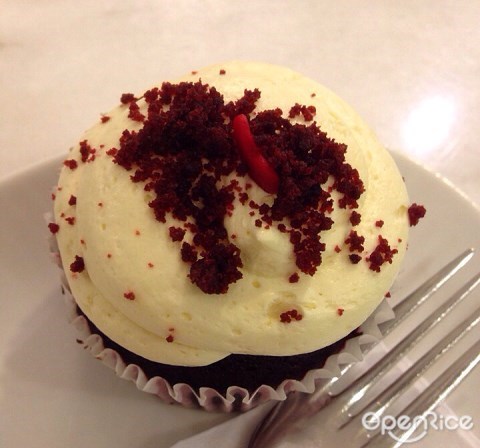 Shying away from the pressure of its name, Bisou's version of red velvet Cupcake appears dark maroon color, a sign that the cake contains quite a significant amount of cocoa. Tastewise, it resembles likeliness of a red chocolate cake, which would be perfect for chocoholics. It is topped off with a tiny hill of vanilla cream cheese frosting and red chocolate cake crumbs. Interestingly, it also offers Blue Velvet Cupcake which has a blueberry filling instead.
7. CoffeeSociete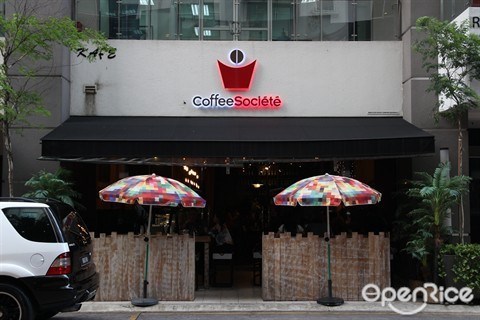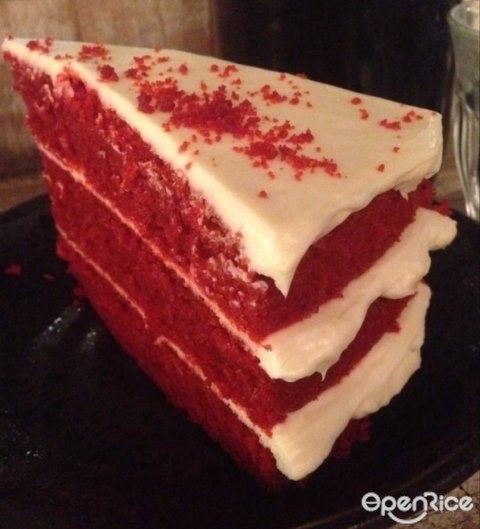 Are you looking for a partner in crime along with a good cuppa? This café buzzing with the Australian coffee culture vibe serves the best red velvet cake in kl, apart from also brewing one of the best coffees in the country. The cake is moist and soft and is accompanied by a layer of melt-in-the-mouth cream cheese frosting.
8. Rekindle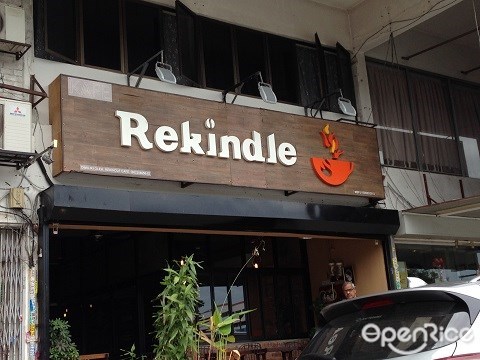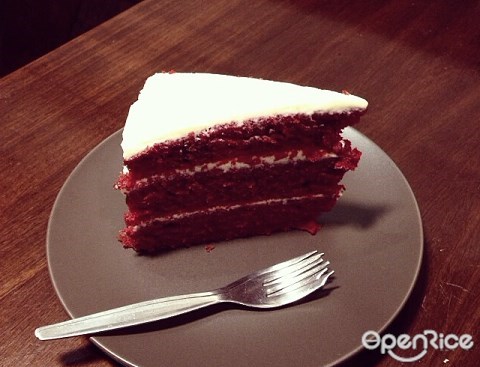 An atmospheric and cosy café situtaed strategically amid the hustle and bustle of SS2, brewing up a good cuppa is its key to success. It is no wonder Rekindle could get really crowded at peak hours. Its red velvet Cake also attracts some loyal following. It is beautifully moist and moderately sweet. The balance use of cocoa, buttermilk, and cream cheese frosting let it become one of the best red velvet cake in KL. Red velvet Biscottis are sometimes available too, a free slice with each cuppa.
9. Upstairs Café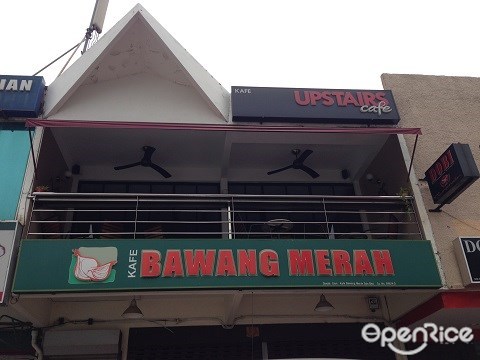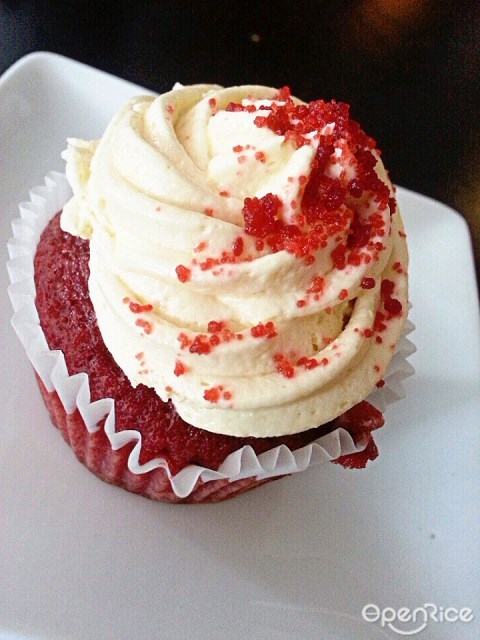 A crowded café occupying the second floor of the row of shoplots facing Sime Darby Medical Centre, this café has long been favourites to the student crowd around the Subang Jaya and Sunway area. Its array of homey-feeling cakes is quite the crowd magnet, with its red velvet Cake is one of the best in KL. Red velvet Cupcake is also available.
10. The Daily Grind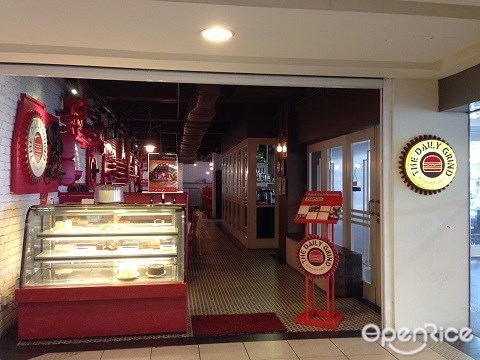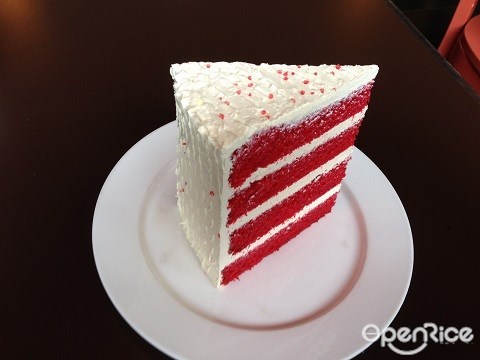 Apart from serving delicious burgers, The Daily Grind also whips up an array of tantalising desserts in-house. Fancy having a four-storey high red velvet cake? You can find in here! This rendition is, however, a more localise version of red velvet cake. Buttercream frosting is used instead of the usual cream cheese frosting. Meanwhile, the texture of the cake is more spongy yet moist.
Search for the Top Cakes in KL
Find the Best Desserts in KL & PJ
Other Related Topics