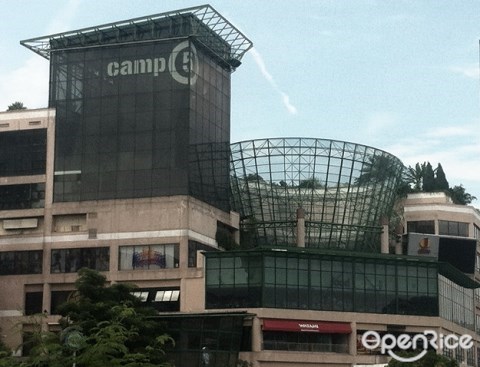 People visit shopping mall for various purposes – to shop for groceries, to shop for the festive seasons, to pay the cinema a visit, to kill time, to meet friends and even just to EAT. Yes, shopping malls are now great locations to grab a meal with many attractive choices under one roof. Gone are the days where fast food are the best choices to dine in shopping malls. In this article, we would like to introduce 10 eateries that are quite the crowd magnet.
(The restaurants below are arranged in no particular order. Some of the establishments are not halal.)
1. Franco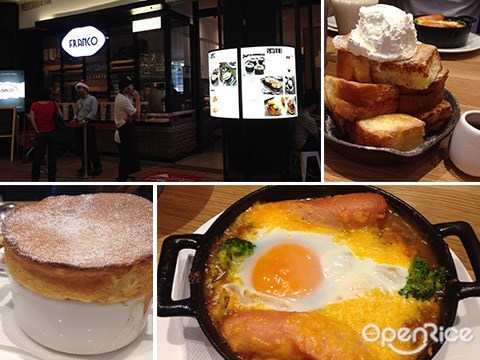 What was previously known as Miam Miam which created waves of hype amongst Malaysian. By changing its name, it is hoping to position itself as a French-Japanese Fine-Casual Dining Restaurant: "Crafted with Japanese Precision; Embodying French Perfection". Its menu remain unchanged. We are pleased to note that what has previously caused so much hype like the soufle and French toast remains intact.
2. Menya Musashi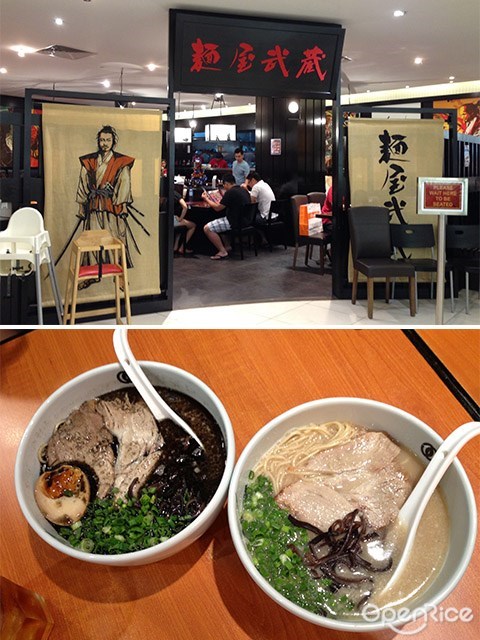 One may easily get confused of all the Japanese restaurants crowded together in Isetan Eat Paradise. The cream of the crop? Menya Musashi. Home to springy ramen, flavorful soup broth, perfectly poached tamago and juicy chashu – four of the most important elements for a good bowl of ramen. Most interestingly, the soup base here comes in four different flavours – onion flavoured oil, fried shallots and garlic oil, chili oil and curry oil.
3. Uncle Tetsu Cheesecake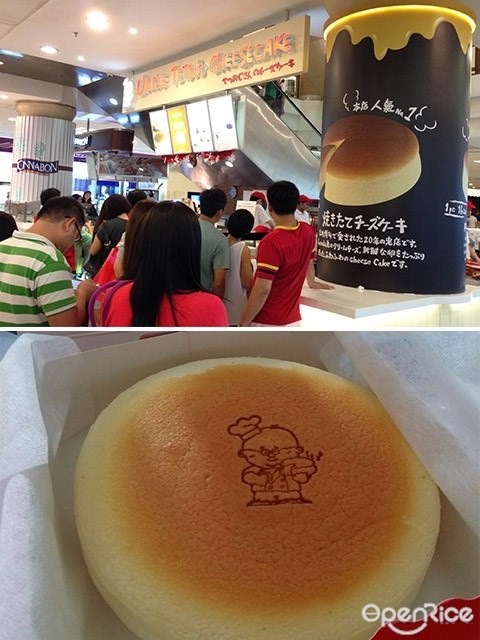 It's so fluffy I'm gonna die! Literally, it seems like many people are dying to try this newbie in town as a long queue is always seen. Owing to its strict enforcement of quality control, which some could be misunderstood by some as being snobbish, they would only allow the purchase of one piece per customer due to the production limit. Its menu only features three items – the best-selling Signature Cheesecake, Cheese Zucotto and Cheesesticks.
4. Lavender Café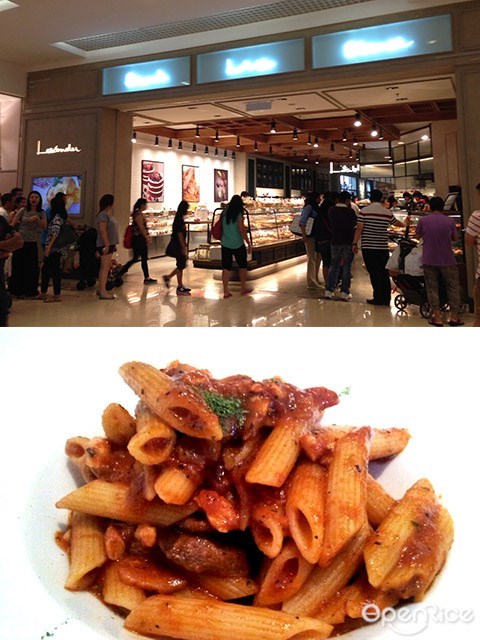 Little known to many, this popular Malaysia boutique bakery and bistro also operates a café within its outlet in One Utama. Visitors can not only purchase a great variety freshly baked breads and pastries, but also enjoy fragrant coffee and a-la-carte light dishes at the café. The brunch menu is interesting, with picture perfect items such as Breakfast Cup Cake and Hazelnut Banana French Toast. Another great place to hang out for afternoon tea!
5. Kyo Chon 1991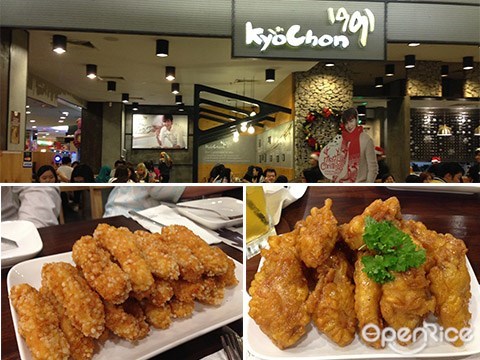 Embrace yourself for the Korean wave. Kyo Chon is the number one chicken brand in South Korea since its inception in 1991 and is considered one of the fastest growing brands worldwide with over a thousand restaurants with operations in USA, China, Indonesia and Malaysia. Kyo Chon takes fried chicken to a whole new healthier, tastier and innovative level. Our favourite is the SalSal Strips, a thin layer of crunchy skin envelopes soft and juice chicken breast strips. It also comes along with 3 types of dipping sauce – barbeque, honey mustard and spicy sauce.
6. Obahnmi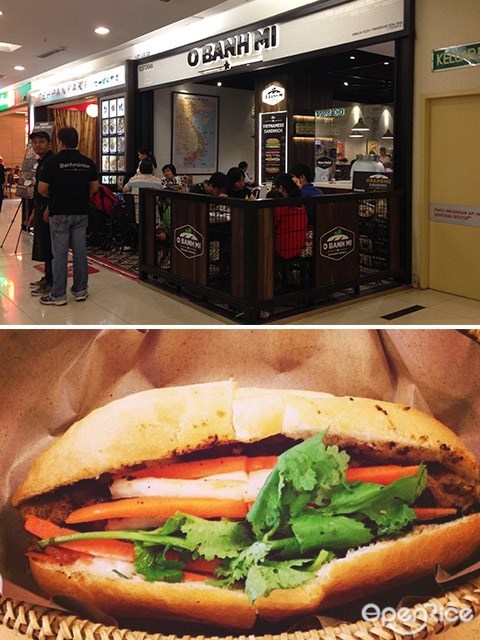 Love subways or sandwiches? Obahnmi is a Vietnamese version of Subway. These freshly baked baguettes are stuffed to the brim with ingredients and flavors inspired from Vietnam, such as pickled radish and carrots, Vietnamese chili sauce, cilantro, and lemongrass. Two of the most-ordered baguettes here are the O School and O BBQ. After achieving much success with its sandwiches, Obahnmi has also introduced Vietnamese noodles into its menu, which has garnered quite significant interest from the crowd as well.
7. LifeJuice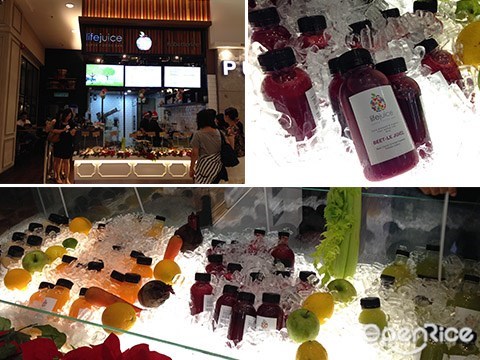 Attention healthy eaters, Life Juice is calling for a juice revolution! Life Juice is all about cold pressed, non-pasteurized juices and smoothies to retain the nutrients of fruits and vegetables as much as possible. We are singing praises for the Coco Cabana which has taken the common avocado smoothies to a different level with a strong note of almonds and agave nectar.
8. Dave's Deli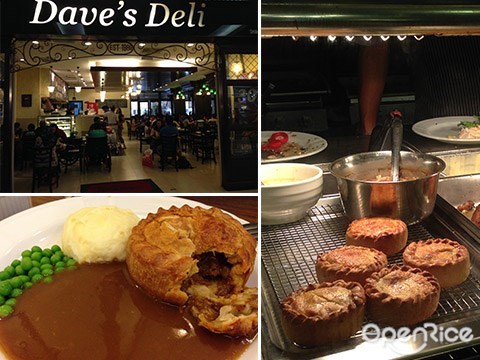 Dave's Deli's history dates back to 1989 whereby a pair of Deli Lover's dream started out in the form of a sandwich bar in Bangsar Shopping Centre. Since then, Dave's Deli has anchored itself as one of the most successful restaurant that has stood the test of time in One Utama with its motto "Come Home to Good Food". Its home-cooked deli meals are its pride and joy. We would recommend the gourmet pies and roasted chicken.
9. Nana's Green Tea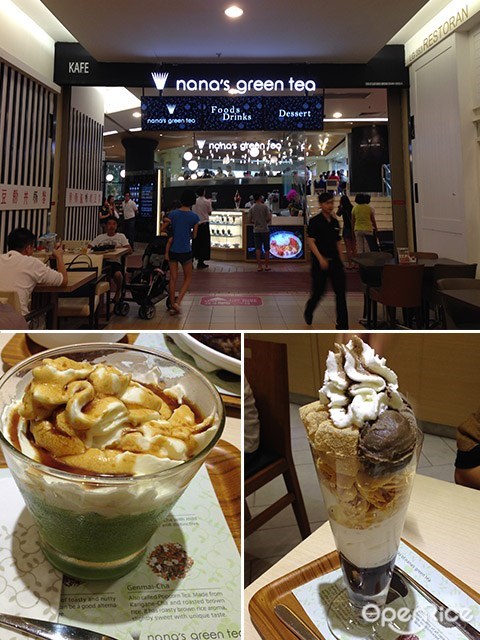 This one has also created quite some hype since its inception earlier this year. Fans of green tea will find a heaven on earth here. As its name implies, do expect its green tea desserts and drinks to excel. In particular, its green tea parfaits are a must try, which typically comes with vanilla soft-serve and Japanese inspired toppings such as matcha syrup, mocha, red bean paste, and green tea ice cream.
10. Whisk Outpost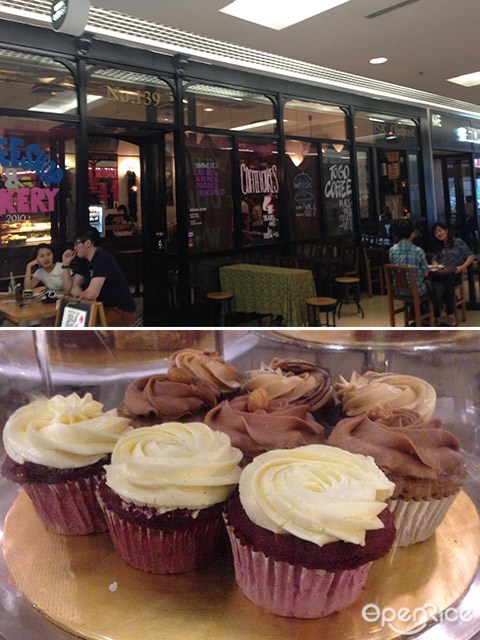 Find the perfect getaway in the crowded shopping mall within the confines of this quaint café, tucked in a quiet alley within the mall. Its rustic ambience, black and white tiled floor and wooden furniture brings a dose of New York to town. What's more? Going beyond good ambience, Whisk also serves a good cuppa and baked goods.
Find out the best japanese food in PJ & KL
Hunt for the best food in Bandar Utama
Other Related Topics
Other Related Topics