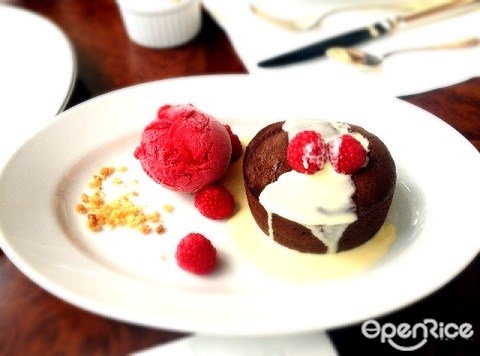 It is hard not to like chocolate desserts. In fact, chocolates have become a necessity to some people's everyday lives. Just the pure thought of having chocolate evokes pleasure. What's more? Eating chocolates actually releases happy hormones! Chocolates are best enjoyed dipped with strawberries or marshmallows, drizzled over waffles or pancakes, baked into cookies or cakes, and even on its own – be it frozen or melted. With the epidemic effect of the chocoholic syndrome, presented here are 10 of the best places to get chocolate desserts in KL!
(The restaurants are listed in no particular order. Please click on the restaurant names for addresses and OpenRice members' reviews.) *Some of the establishments below are not halal.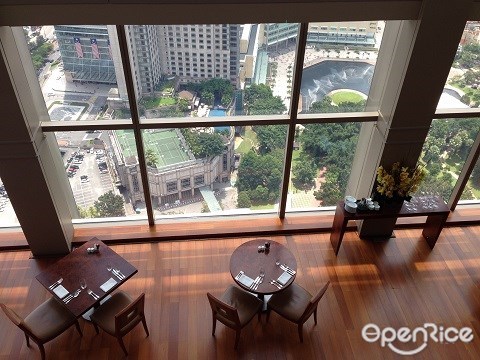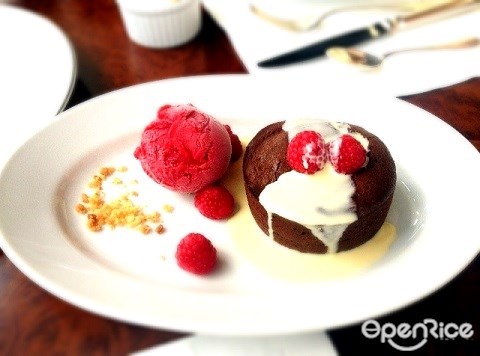 What's better than having chocolate? – devouring delectable chocolate desserts with a stunning city view on the thirty eighth floor of a five-star hotel! After all, it is not just the taste that counts, rather, the whole experience from presentation, smell, taste, and texture is equally important in building an unforgettable chocolate desserts experience. The infamous Signature Cake hits the spot. Being one of the most eye-catching chocolate desserts in KL, the Signature Cake has long flooded Instagram and Facebook feeds. It arrives in a dramatic cloud of mist, which dissolves into thin air while the waiter slowly pours warm butterscotch sauce onto the cylindrical shaped cake. Another must-try is the Straight from the Oven Chocolate Cake, which contains a molten centre enough to melt your heart. While presentation is less dramatic, it is no less a beautiful masterpiece with freshly created raspberry sorbet and poured-on vanilla sauce.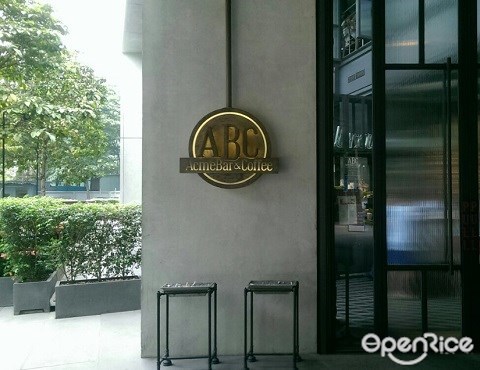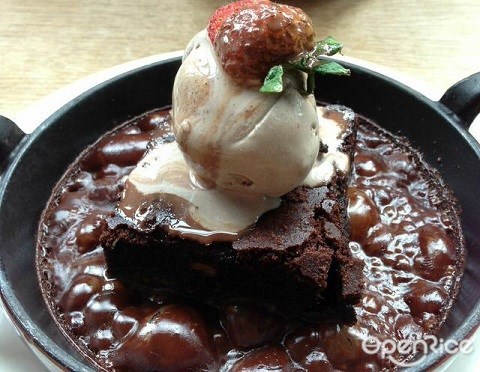 Acme Bar Coffee oozes the comfy-Western feel with its floor-to-ceiling glass panes and tiled floor. Besides having the perfect ambience, another tantalizing, camera and social media friendly piece is served here – The best chocolate dessert in KL, Sizzling Brownies! A big slab of brownie crowned with a generous scoop of Oreo ice-cream is served on a hot plate while the waiter provocatively pours chocolate sauce which sizzles and fizzles as it makes contact with the hot plate.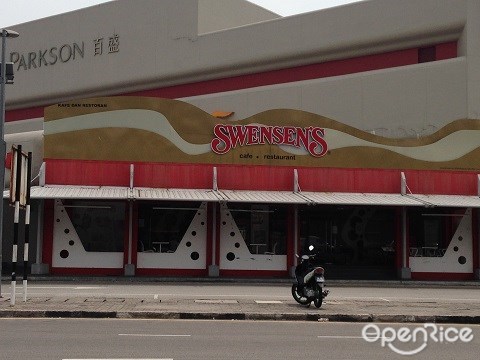 Though over-shadowed by its infamous peer – Sizzling Brownies in Acme Bar Coffee, the Walnut Rocky Road is just as good! A slice of chocolate walnut pie is served on a sizzling skillet in companion with a serving of Sticky Chewy Chocolate ice-cream. The waiter then sprinkles chocolate chips, almond flakes, and marshmallows on to the pan, closely followed by a stream of butterscotch cream. A dramatic sizzle greets the ear while the chocolate chips and marshmallow slowly melts into a yummy gooey mess. This chocolate dessert is definitely worth licking the pan for – if not for the scorching skillet.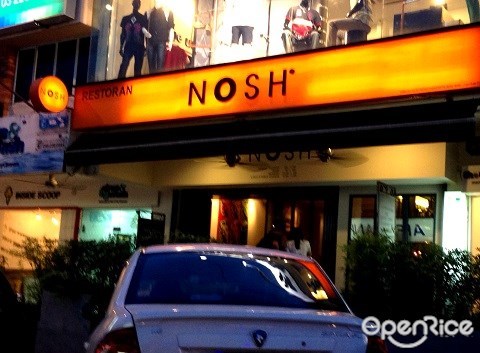 With all the gush about Valrhona chocolate dessert, Nosh in Bangsar brings the Valrhona Heaven down to Earth with three interesting ways to devour Valrhona chocolate – in the form of ice-cream, chocolate tart, and molten cake. The ice-cream is rich and creamy and surrounded by an island of chocolate crumble. The chocolate tart is constructed with dark chocolate pastry and filled with rich chocolate paste. The best piece however, goes to the molten cake with its thick molten centre. Go ahead and give these chocolate desserts a try when you are in Bangsar, KL.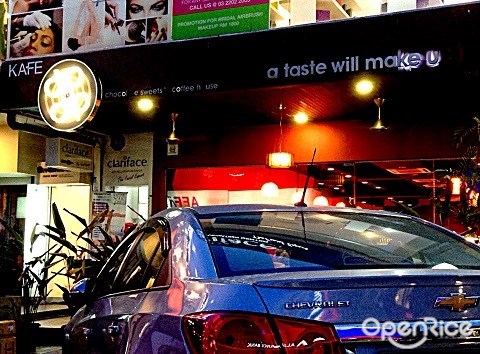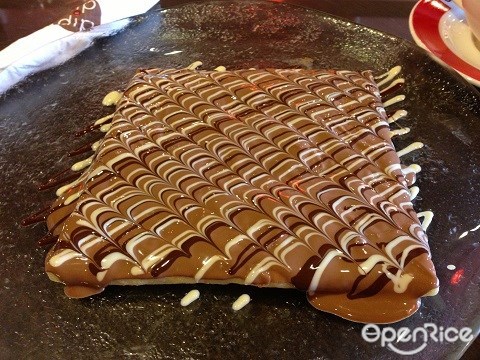 What does the Malaysian chocoholic think about a shop dedicated to serving chocolate on every menu item? The response was overwhelming with lines still forming in front of the shop even after two years since its inception. From sticks of fruits dipped with chocolate to crepes drenched in chocolatey goodness, even all of its beverages contain chocolate! Patrons may choose their preference of white, milk, or dark chocolate. What would be recommended here are the Dip 'n Dip Waffle, Waffle Stick, Fettuccine Crepe, Fondant, and Molten Lava Cake.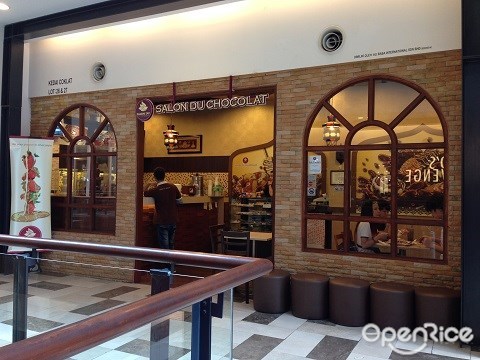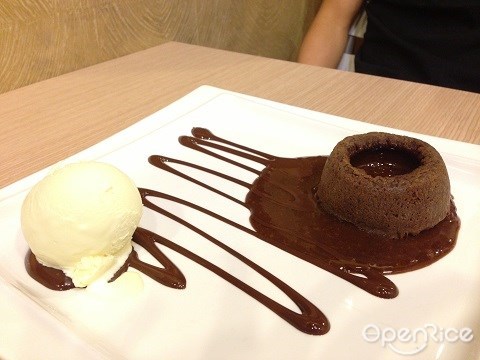 If you liked Dip 'n Dip, chances are you would like Salon du Chocolat too! The menu here resembles a smaller version of Dip 'n Dip. Nonetheless, the chocolate desserts here are just as good. In particular, its Lava Cake and Brownies Crepe are stellar dishes. Hard core chocoholics may also order a "Chocolate Shot" for additional sauce to compliment the dishes.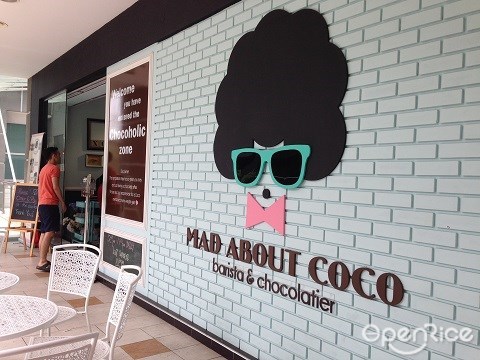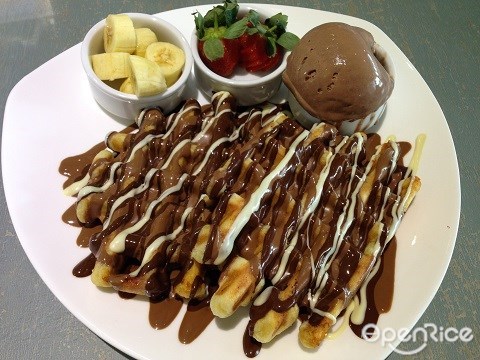 Chocolate is never enough. This is a third shop in KL specializing in chocolate desserts, just as its name says. Presenting another series of attention-seeking desserts, the Innocent Devil Tiramisu Ball comes encaged within a chocolate ball, which is then melted away by pouring molten chocolate on top of it. Meanwhile, its Signature Cake also gets its top layer melted off by a stream of piping hot chocolate to reveal a molten centre. Also worth the calories, its Tutti Frutti Waffle and Pancake Stack proves equally photogenic and plate-licking good.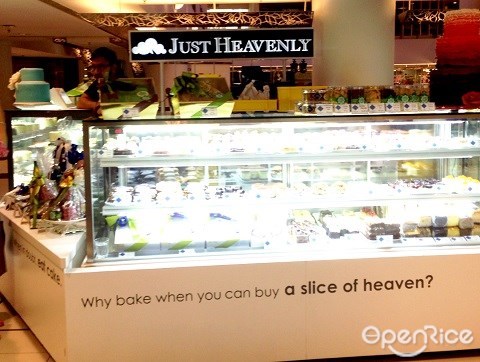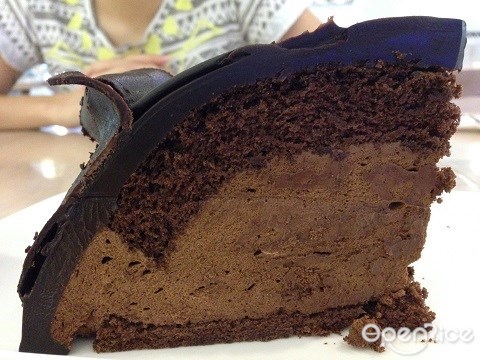 Just Heavenly may just be your stairway to heaven! Rows of pretty desserts line its glass display counter, prompting one to ponder more than one should about what chocolate desserts to eat. When in doubt, try its signature Death by Chocolate cake, which comes in three forms of chocolatey goodness – chocolate mousse which is coated with chocolate sponge cake and finally encased within a dark chocolate exterior. For durian lovers, chocolate durian cake and durian cheese cake are also available. Just Heavenly cakes may also be bought over the counter via
A Slice of Heaven outlets
.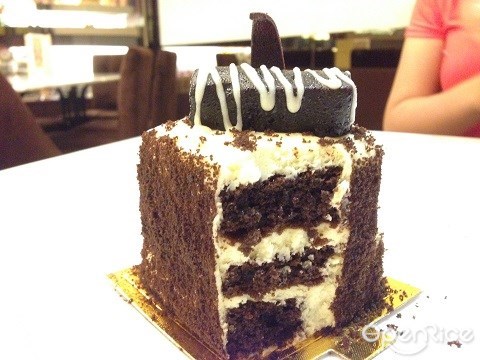 Now we all heard about Red Velvet, but how about Chocolate Velvet? Marquise Patisserie Chocolaterie brings you just that. Presenting a chocolatey twist to the all-time favourite Red Velvet, it is also generously coated with cream cheese and topped with chocolate coated nougat. This Chocolaterie incorporates Belgium chocolate in its spread of desserts, truffles and other snacks. Also worth mentioning are the Dome Au Chocolate Amande and Black Forest.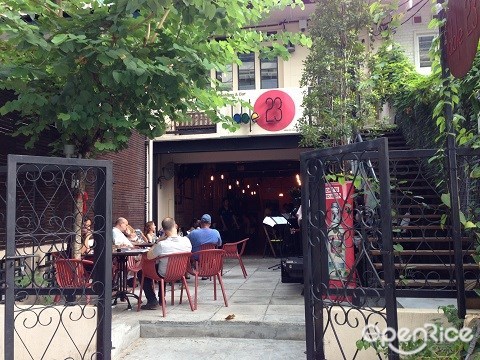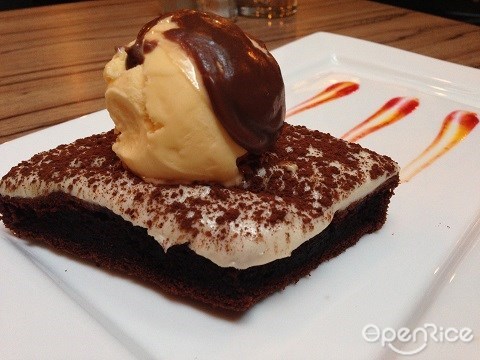 This is the chocolate dessert in KL for the alcoholics out there – the infamous Chocolate Guinness Cake. Who knew that adding Guinness into chocolate cake batter could bring out such exotic flavor? Each bite is also complemented by a thick layer of cream cheese and brilliantly moisturized by the generous pillow of vanilla ice cream.
Discover the Hottest Chocolate in Klang Valley
Search for the Best Cakes in Klang Valley
Other Related Topics