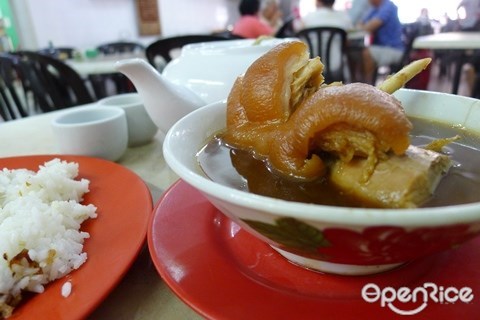 Mention that three little words to any pork-loving Klangite and they will jump into a long debate about the best Bak Kut Teh restaurant in Klang. Bak Kut Teh may seem like a simple dish with only pork and herbs, but it comes in many forms. It could be strong and intense, or light and soupy; it could come in a humble bowl with only pork, or it could come in a claypot of goodies. For a typical Klangite, the herbal pork dish that is affectionately eaten for breakfast with Chinese tea brought from home is not just food. It is a ritual, a tradition of sorts. No matter what your personal preference is, you are bound to find your favorite in this land of Bak Kut Teh. Below are 10 best Bak Kut Teh restaurants in Klang.
(The restaurants are listed in no particular order. Some of the establishments below are not halal.)
1. Restoran Mo Sang Kor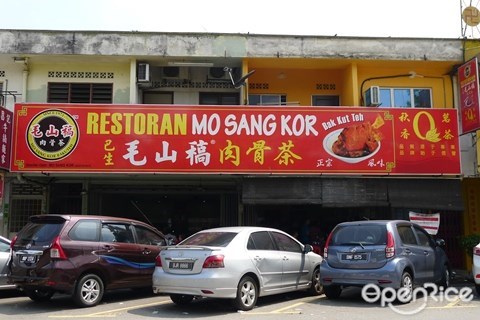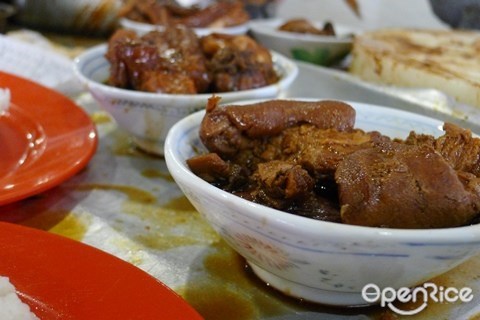 This Bak Kut Teh restaurant in Klang is famous for two things: its potent broth, and its stinginess in providing extra broth. But, there is a good reason why the chef at Mo Sang Kor Bak Kut Teh is very careful when it comes to orders for more soup: they never dilute their broth with water. The broth here is so thick and slimy that it is a dark brown colour close to black. At first taste, your palette is hit by the fragrance of pork, followed by the pleasant smell of herbs. The taste lingers at the back of your throat, making you want more. The juicy pork that is infused with the broth simply melts in your mouth. If you are looking for unadulterated, authentic Bak Kut Teh, you cannot go wrong with Mo Sang Kor Bak Kut Teh restaurant in Klang.
2. Ah Her Bak Kut Teh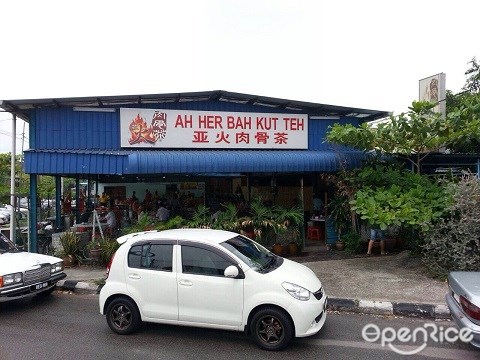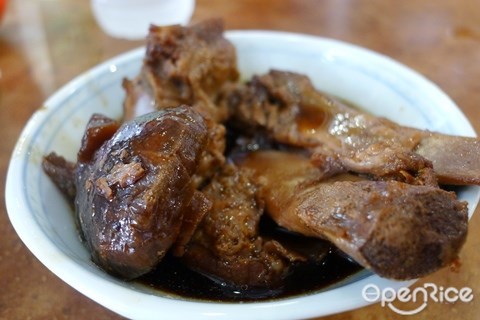 This restaurant in Klang maybe not be the place for those who like to drench their rice in soup. It is, however, a place for those who like their Bak Kut Teh strong and intense. You don't get a lot of broth at Ah Her Bak Kut Teh; requests for broth refills are typically only reserved for those who order extra helping of rice. The broth is thick and concentrated with the beautiful marriage of pork and herbs. As for the tender pork, it is bursting with herbal sweetness. The chef could easily add more water to please his customers and sell more bowls of Bak Kut Teh, but he choses not to compromise the quality of his famed broth. So savour every single last drop of that delicious soup in your bowl, because that's all you get. Ah Her Bak Kut Teh restaurant in Klang is only available for dinner from 5.30pm onwards.
3. Lai Hing Restaurant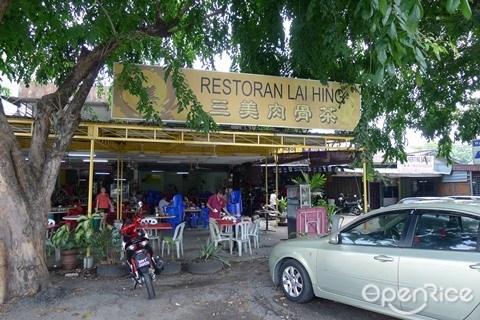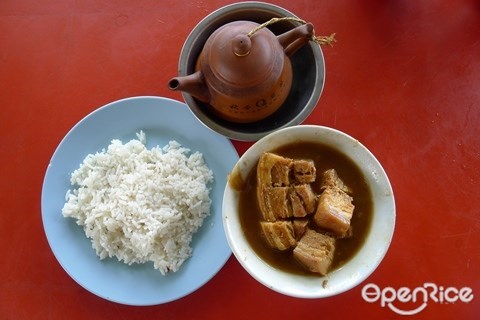 Lai Hing Bak Kut Teh has a list of media features under its belt and definitely deserves a spot on OpenRice too. The broth is creamy, thick and bursting with herbal flavors; the pork is so tender it is falling off the bones. With every bite of meat, the fragrance of the pork bathed with herbal aroma gently dissolves in your mouth. Be careful, for Lai Hing Bak Kut Teh can be addictive, it keeps getting better and better with every bite. This is as authentic as original Bak Kut Teh can get. Lai Hing Bak Kut Teh has over 25 years of history and 4 other branches around Klang. Be sure to arrive as early as you can in this Bak Kut Teh restaurant in Klang, as the first servings are the tastiest. They run out by 12pm, so don't sleep in.
4. Kedai Makanan Seng Huat (Under The Bridge)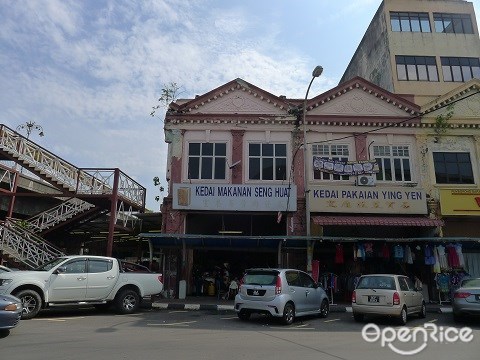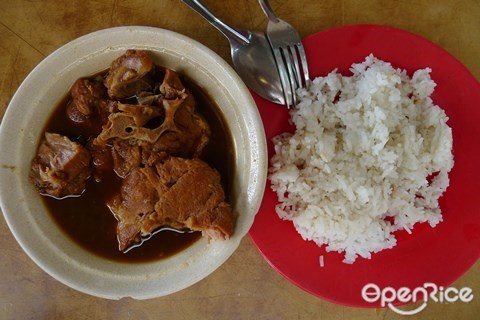 Under The Bridge Bak Kut Teh is one of the first to come to mind when the question of best Bak Kut Teh arises. This restaurant in Klang dates back to 1979, but the recipe has over 70 years of history. Not only is it popular among the locals, people from all over KL flock here to get their Klang Bak Kut Teh fix too. It is popular among people who prefer a lighter Bak Kut Teh broth compared to the strong herbal kind. The smell of herbs is elegant, pleasant and not too overpowering. Watch the chef at work and you will see care put into every bowl as he sieves each bowl of soup to remove bits of the magical ingredients that make the soup so delicious. Under The Bridge Bak Kut Teh is open for both breakfast and dinner.
5. Restaurant Kee Heong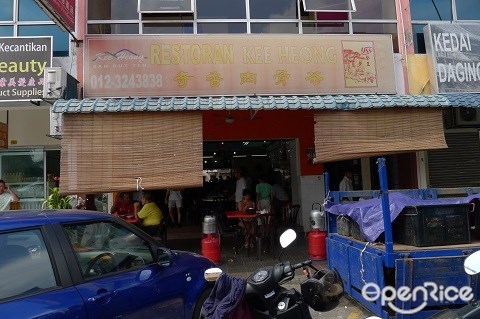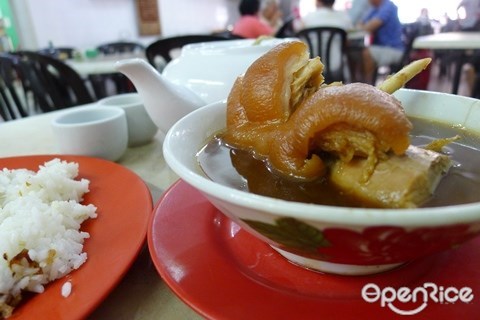 Restaurant Kee Heong has been operating in Klang for over 30 years and has become a childhood memory for many adults who live in Klang. While the Taman Eng Ann outlet is the headquarters, Restaurant Kee Heong can also be found in Bayu Perdana, SS2 and even all the way in Genting Highlands. Restaurant Kee Heong is loved for the aromatic herbal fragrance in its Bak Kut Teh broth. There is a light natural herbal sweetness to the taste. The pork is tender and fragrant; its aroma fills your mouth with every bite. While the smell of the herbs is evident, it is balanced and not too overpowering. This is one scrumptious Bak Kut Teh broth that you can't stop slurping, the perfect companion for Chinese crullers.
6. Restoran Chow Kiat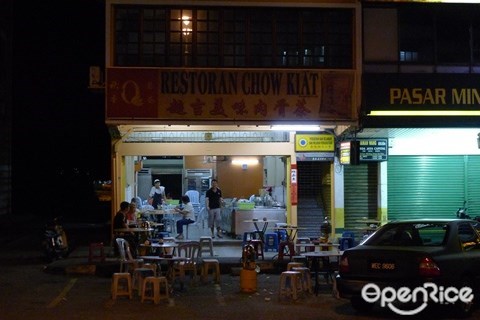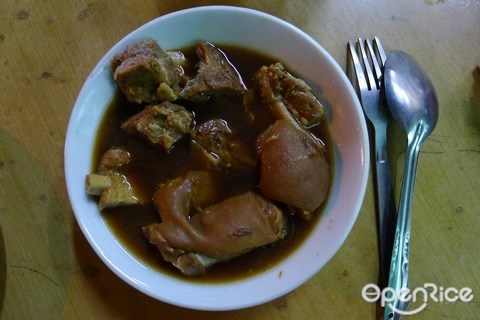 There is a debate revolving around Restoran Chow Kiat in Klang: is their Bak Kut Teh better during breakfast or dinner? As it turns out, different proprietors operate Restoran Chow Kiat's morning and evening shift. While this old school establishment is one of the go-to-place for a porky dinner, it is packed in the mornings as well. The two morning and evening operators seemed to have agreed to serve delicious bowls of traditional Bak Kut Teh that is well worth your money. You won't find any of the fancy additions like mushrooms, cabbage, or bean curd here. However, what you can expect from both shifts is good ol' pure Bak Kut Teh with sweet-smelling herbal soup of perfect consistency that will satisfy your tummy.
7. Teluk Pulai (Pottery) Ba Kut Teh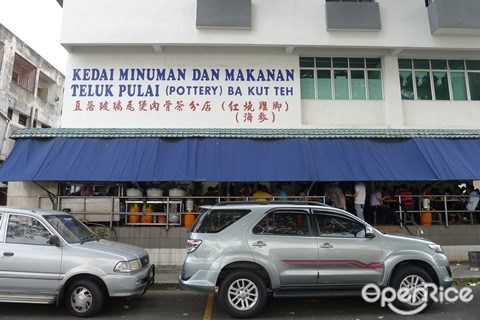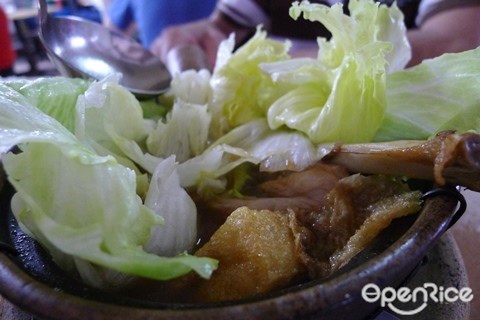 Did you know that Claypot Bak Kut Teh is not traditional but a rather recent invention? The Claypot Bak Kut Teh trend was said to be started by Teluk Pulai (Clay Pot) Bak Kut Teh over 30 years ago. Today, business is booming with long lines for an empty table. It's no wonder as its Claypot Bak Kut Teh is one of the best in town. The herbal pork broth is simmered for two hours and poured into a combination of fresh green cabbage, bean curd skin, tao pok and mushrooms. The Bak Kut Teh broth here is of a soupy rendition, one that is clear, hearty, and soothing. They say chicken soup is good for the soul. Well, the Teluk Pulai (Clay Pot) Bak Kut Teh could have the same effect too.
8. Yap Beng Restaurant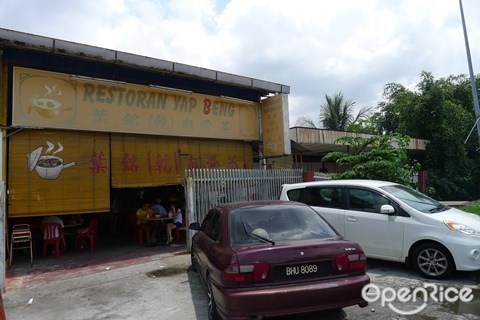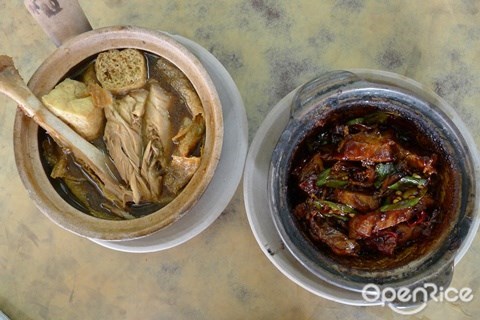 Full house at 1pm was a clear sign that Yap Beng Bak Kut Teh restaurant in Klang has good food in store, and it did not disappoint. The claypot Bak Kut Teh here has the perfect balance of flavours and aroma. The broth is on the soupy side with a hint of saltiness. Yap Beng Bak Kut Teh's pride is the much-celebrated dry Bak Kut Teh that is savoury and sweet with just the right hint of spiciness. The dry Bak Kut Teh is so popular that regulars would order boxes of it to be frozen and flown to Thailand and Indonesia. The sweetness of the dry Bak Kut Teh pairs well with the saltiness of the Bak Kut Teh broth, making it a perfect hearty combination for breakfast, lunch and dinner. Come on a Saturday or Sunday and you can even try their sweet and sour black vinegar pork trotters.
9. Restoran Weng Heong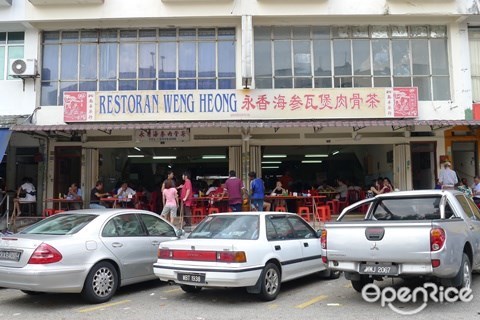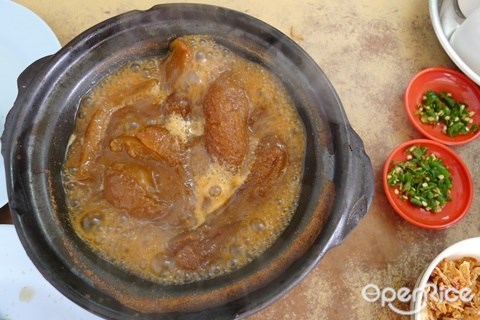 Restoran Weng Heong or "Forever Fragrant" is aptly named as that best describes its Claypot Bak Kut Teh. Stir the piping hot soup in the claypot and you will begin to taste a combination of flavours: beancurd, pork, mushroom. The soup is light yet hearty, with a very faint hint of herbs in the background. Restoran Weng Heong's signature dish is the very interesting Sea Cucumber Bak Kut Teh. Thanks to the gelatin found in sea cucumber, the broth transforms from watery to slimy. The combination of herbs and distinct smell of the sea cucumber provides a very peculiar bitter aftertaste. While the soup is perplexing, the sea cucumber is deliciously springy and chewy. However, be warned that the sea cucumber alternative is on the premium end with a price tag of RM50. Although the price tag is high, it worth every penny you spent on this restaurant in Klang for the amazing Bak Kut Teh.
10. Fei Kay Bah Kut Teh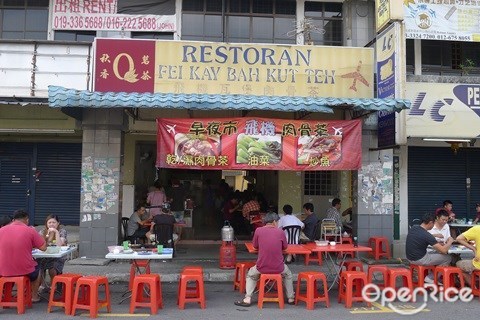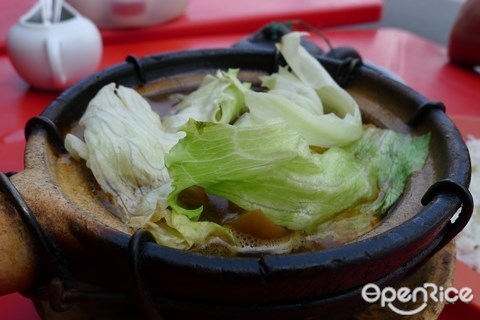 Fey Kay Bak Kut Teh is a heartwarming story of siblinghood. "Fey Kay", which actually means airplane, is adopted from the elder brother's moniker. While the elder brother has his own store of the same name, his siblings operate this Taman Bayu Perdana branch. In the morning, his little brother runs the shop. In the afternoon, his second brother takes over. As heartwarming as the family ties is their Claypot Bak Kut Teh. The broth is on the salty side and has a thick, sticky consistency that is lip smacking good. However, the shop's specialty is the dry Bak Kut Teh. Bak Kut Teh broth is rendered and added with dry soy sauce, lady fingers, dry chilies and cuttlefish. Fek Kay Bak Kut Teh claims that they were the first to add cuttlefish in the dry version after finding that salted fish made the dish too salty.
Hunt for the Best Bak Kut Teh in Klang Valley
Find out the Best Chinese Restaurants in Klang Valley
Other Related Topics