Puchong
is blossoming with the openings of Setia Walk and IOI Mall 2, the future opening of the Puchong Financial Corporate Centre (Hilton Hotel being one of its occupants), as well as the mushrooming of housing communities. That said, its F&B scene is also flourishing with the increasing population. So, here are another 10 restaurants that you must try in the area.
(The restaurants are listed in no particular order. Some of the establishments below are not halal.)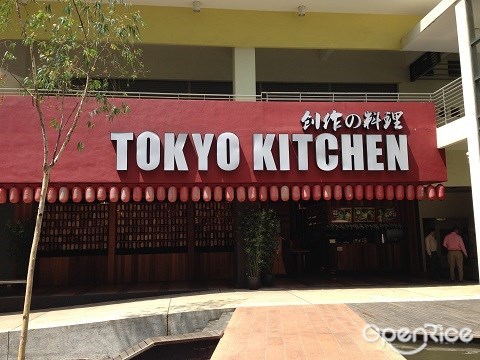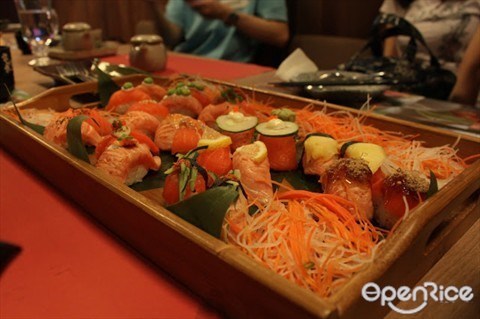 Setia Walk has blossomed into a must-go food hub in Puchong. And this Japanese restaurant, with its eye-catching shopfront, deserves attention. It is a franchise restaurant emphasising the Japanese way of healthy eating — no oil, less sugar, less salt, and high in protein. Salmon dominates the menu here in all innovative forms, such as the salmon cheese roll, roasted salmon cheese rice, long salmon sushi, and salmon sushi rubbed with sea salt or topped with mayo and edamame. Can't get enough of salmon? Try its Dinosaur Sushi! It consists of a thick slab of salmon sashimi on a massive bed of rice with the hidden treasures of tamago, crabstick, and cucumber within.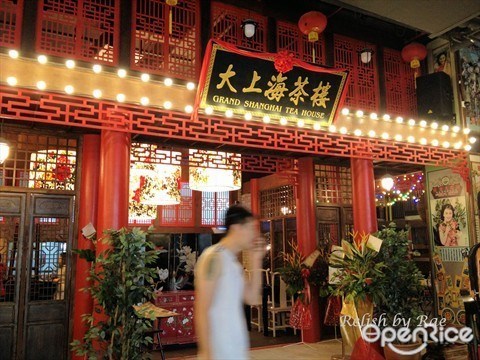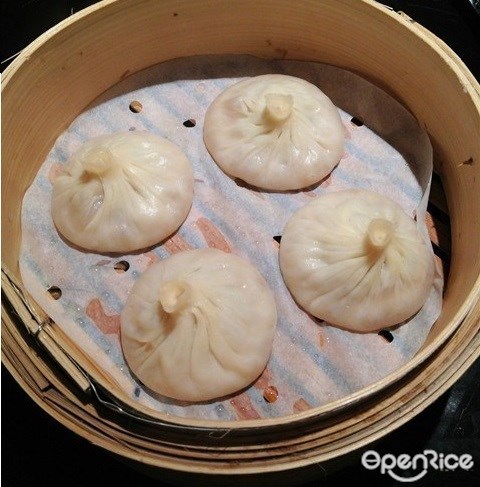 Riding on the recent extravagantly decorative F&B trend, a grand Shanghai food theme park has recently opened in the neighbourhood's favourite mall, Setia Walk. The theme park's main attraction is its 1930s Shanghai-themed decoration. Interestingly decorated to resemble olden day's teahouse in China, the Grand Shanghai Tea House, which serves dim sum, is probably one of the best bets here. Price tag is quite steep but food is considerably well-prepared.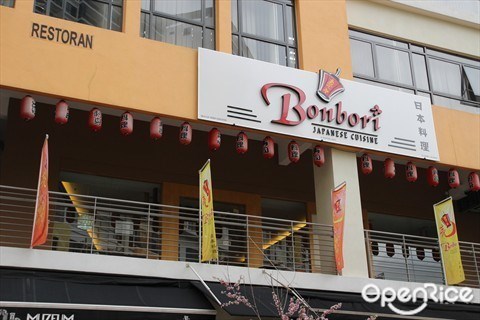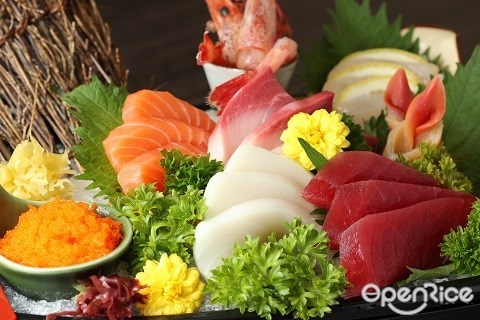 It seems like the Japanese has invaded Setia Walk! This is another decent Japanese restaurant situated in Setia Walk. Its menu offerings are typical Japanese favourites, such as sashimi, sushi rolls, ramen, udon, and katsu dons. Affordable pricing and satisfying Japanese comfort foods retain a steady flow of customers for the restaurant, which gets pretty packed on weekends.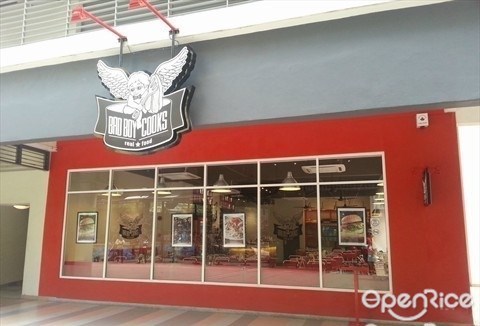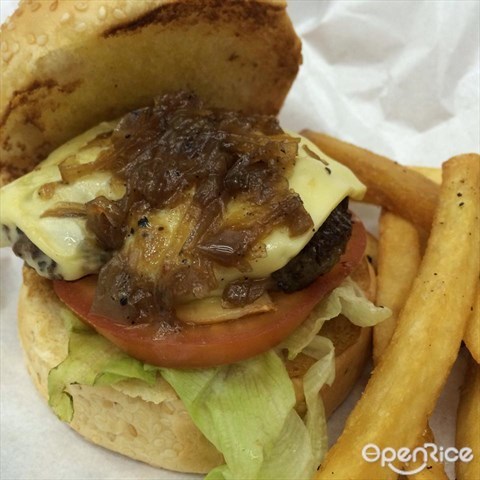 Craving for Western food but do not want to spend a bomb? Bad Boy Cooks serves homey Western fare at floor prices. The menu spans from burgers and pasta to fish and chips, chicken chop, and even katsu dons for those feeling a little Asian. The most expensive dishes merely cost a little above RM10. The portions and tastes are well-reasoned with its price.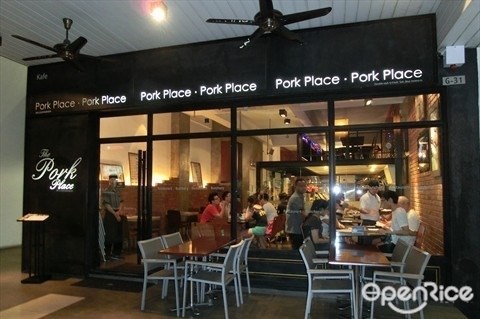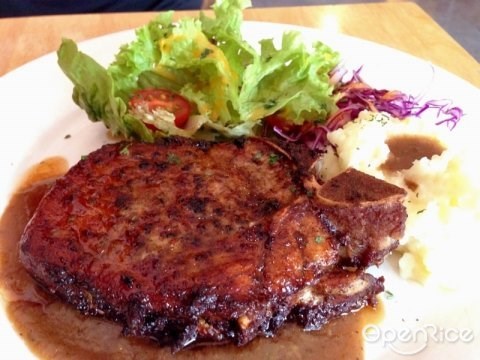 Ran by a family owning a pig farm, patrons can be reassured of the freshness and quality of the pork meat served here. A mix of Western and Asian porky affairs can be found here, with more dishes leaning on the Western side. Best picks from this place will be its pork burgers with thick and flavorful patties, spaghetti carbonara served with crispy bacon streaks, braised pork leg, pork chops, and pigs in blanket. For those who can't get enough of Pork Places' porky offerings, freshly packed raw pork ingredients are sold here too, such as the pork burger patties and sausages.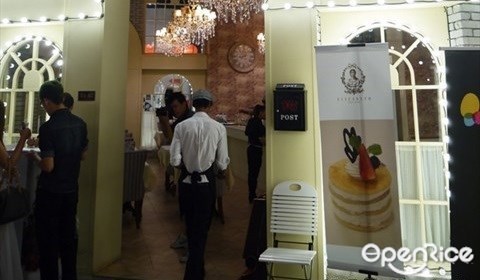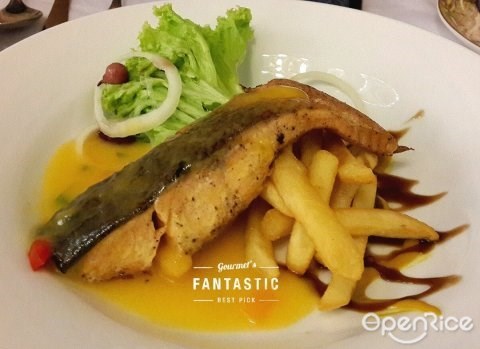 Nestled in the new Grand Shanghai food court in Setiawalk Mall, Elizabeth Dining is one of very few fine dining restaurants in Puchong. The restaurant's interior is impressive, as it is designed in Baroque style with classic European furniture and chandeliers. What's more impressive is their menu, which features a complete range of Western delicacies in fusion style. For example, their Fish & Chip is drizzled with teriyaki sauce, and their Curried Chicken Chop is moistened with satay's peanut sauce.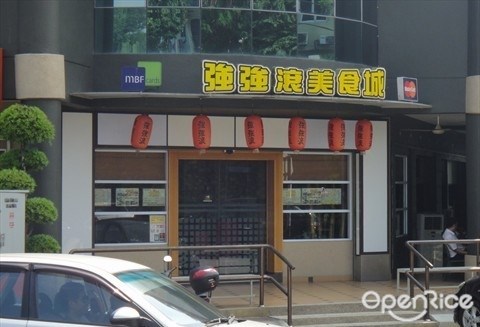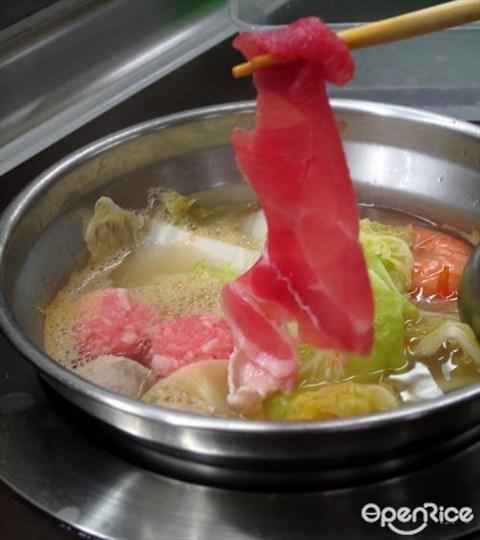 Puchong is also famed for its dense concentration of hot pot joints. Priced at RM34 nett and RM19 nett for adults and children, respectively, this restaurant is one of the top picks for hot pot around the area. Each individual gets a pot of boiling soup of his or her own and may easily pick up ingredients moving along the conveyer belt. Waiters often walk about the aisles carrying trays of sliced meat and hot treats such as fries and chicken wings as well.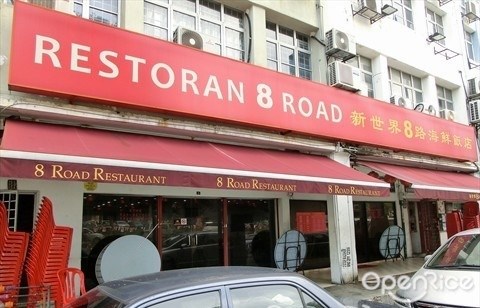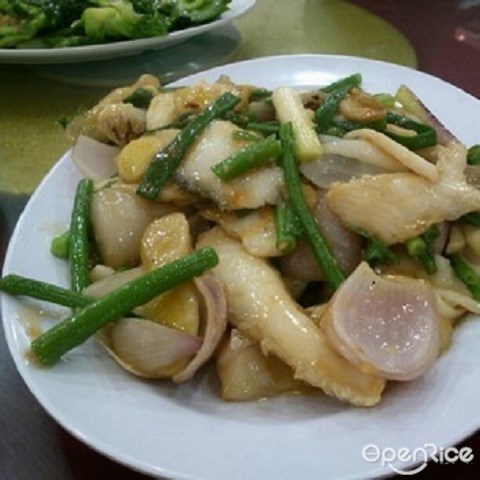 This is your typical Chinese restaurants with round banquet tables covered in red clothes and loud chatter. Its menu mostly consists of Chinese favourites such as Spinach in Master Stock, Homemade Bean Curd, Creamy Butter Prawns, and Sweet Sour Spare Ribs. Prices and quality of food are reasonable, making this a hot dining spot among Puchong residents.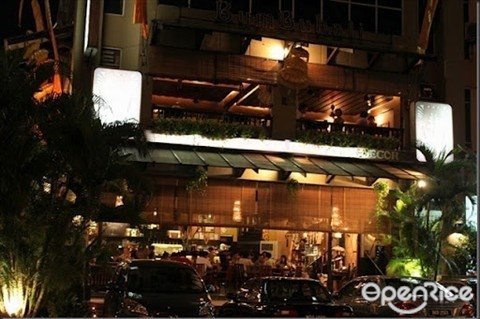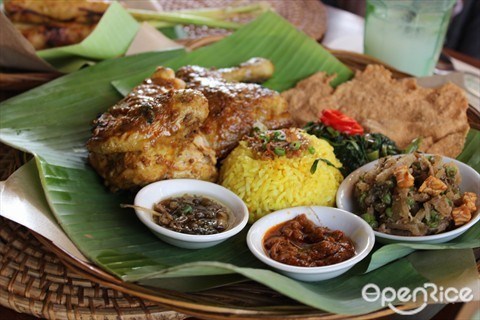 A place suitable for special ocassion, Bumbu Bali inherits the al-fresco ambience from Bali. The restaurant is dimly lit and tables are illuminated by candles which are surrounded by fresh orkids. Moreover, it also serves delicious Balinese food such as the Nasi Campur Bumbu Bali, Siap Mepangang, and Siap Megoreng. Everything served here seems to be kicked up a notch by some spices - satays are strung with lemongrass sticks, fried chickens are coated in spiced up batter, white rice topped with deep fried shallots, and even its free serving of plain water is spiked with pandan leafs! Besides its infamous Balines food, a number of western affair can also be found here such as fish and chips, grilled lamb chops, and grilled salmon steaks. Also not to miss is its unique beverages offerings which also do seem to be more fragrant than usual - Avacado Shake, Jackfruit Yoghurt Smoothie, and mojitos.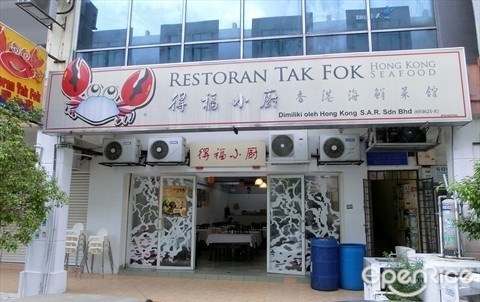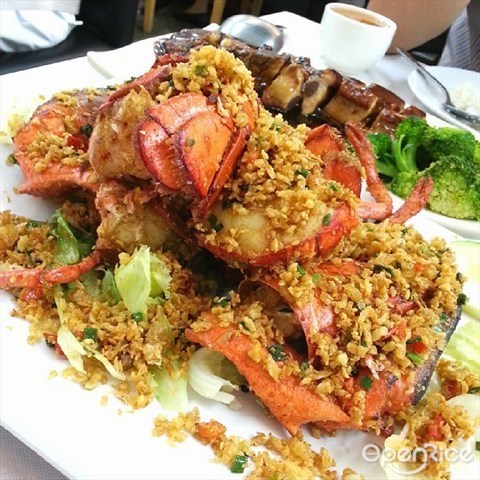 A no-frills Chinese seafood restaurant specialising in wallet-friendly crabs. Crab sizes are not huge, because, let's face it, you get what you pay for. Nonetheless, food tastes great here with crabs cooked in many flavours such as Cheese, Salted Egg Yolk, Black Pepper, and Butter. Its Coconut Prawns is also one of the popular dishes here, served in thick, aromatic curried gravy.
Read 10 Good Foods in Puchong Part 1 here
Discover more Hottest Japanese Restaurants in Klang Valley
Search for more Hottest Pork Chop in Klang Valley
Other Related Topics