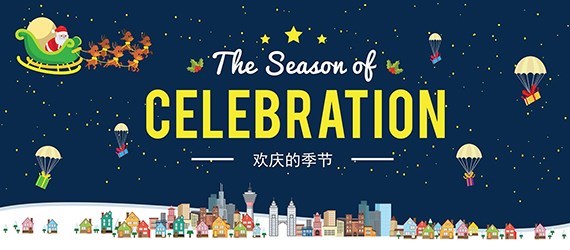 圣诞节一定很多人出门,满街都是人,都不能好好玩了,还不如宅在家里!宅在家里,过个轻松快乐的圣诞节,还可以邀朋友到家玩!可是圣诞节要吃圣诞大餐阿,又不想出门,怎么办?小编为大家介绍在圣诞节也有外卖的餐厅!圣诞节不出门也能吃到他们的外卖!


Bored with the same old Christmas where you'll be caught in the jam for hours outside and yet didn't get to enjoy a great feast as there'll be lots of people celebrating Christmas? Most restaurants will be packed with patrons and you need to wait for hours just for a table? Isn't that frustrating? Why not try something different this round and you'll for sure to enjoy this recommendation too!

Kimnana Bento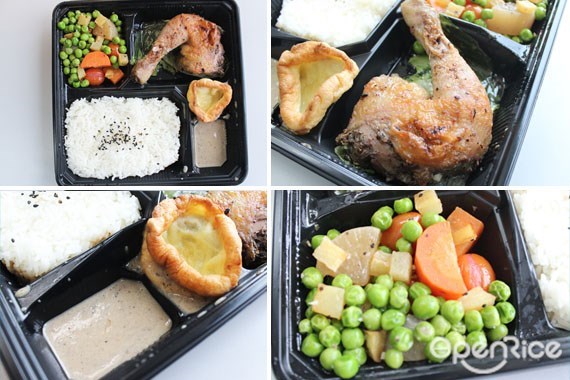 Kimnana Bento的每月特别便当推出了
圣诞节便当
——圣诞烤鸡佐白胡椒酱便当!圣诞节也要上班的上班族和服务业者辛苦了,午餐就订购Kimnana bento的圣诞便当吧!
Kimnana Bento's December Special - Taa-daa! Garlic Oregano Roasted Chicken Bento is here to give you a super delicious Christmassy feel! Enjoy Kimnana Bento's food be it in the office or at home, simple yet easy way to order this mouthwatering bento meal!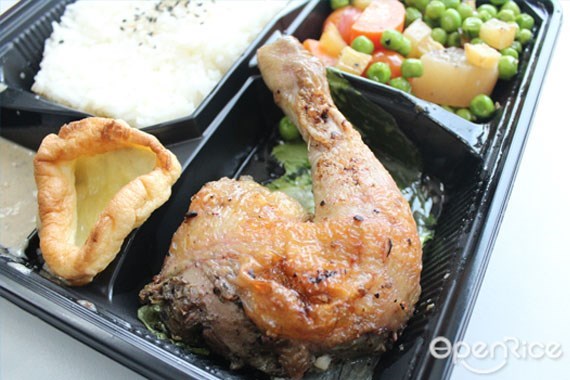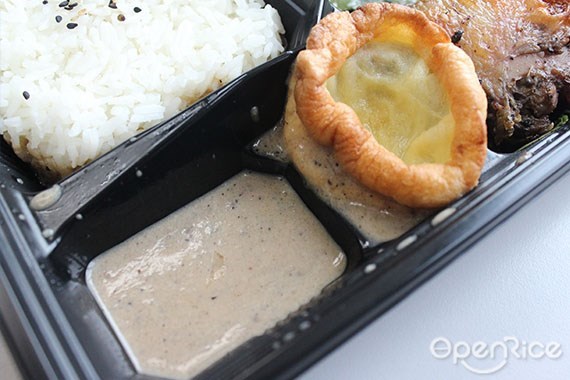 四分之一块的童子鸡拿去烤,看起来很好吃!烤鸡带点甜味,口感香嫩多汁!烤蛋也很香,口感非一般的烤蛋,非常好吃!香嫩的烤鸡搭配上白胡椒酱,美味极了!白胡椒的辣也刺激胃口,让人更有食欲!


Comes in big quater (1/4) chicken marianted in Oregano mix, tender and juicy grilled chicken texture, special home made sauce that's peppery spicy yet tasty that you can eat it with the rice or even as dipping sauce. So appetizing!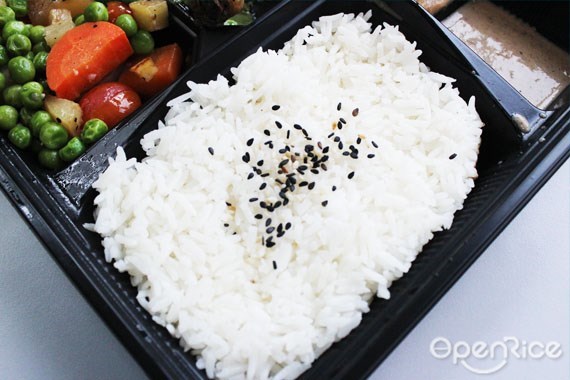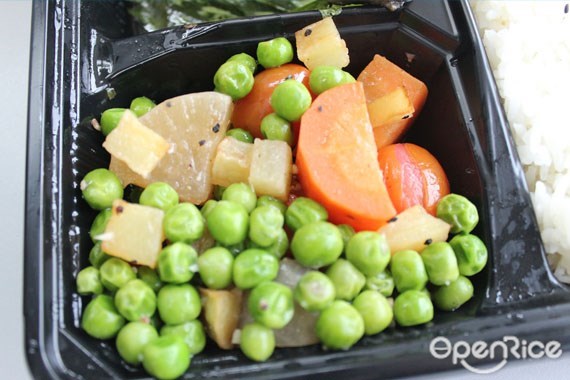 打开饭盒的时候,就闻到米香,一颗颗雪白又松软的米饭,肚子都开始打鼓了!上面还撒了芝麻,让白饭更香了!旁边的蔬菜有嫩绿的青豆,鲜红的番茄等等的蔬菜,让人吃的健康!
Fragrant white rice that's still warm and fluffy when we get out hands on this delivery, stomach starts to grumble badly because it really smells good! Portion was good, it comes with a side of greens too! Cherry tomatoes, carrots, green beans and veggies, do you know Kimnana Bento focus on healthy bento as well?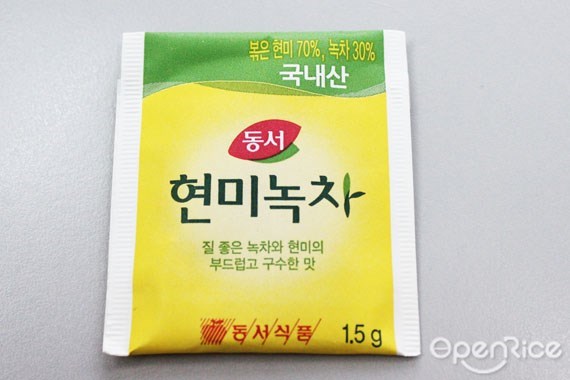 而且他们还有附送了韩国糙米绿茶,泡上一杯香浓的绿茶,再吃上丰富的便当,就这样美味地解决了午餐,让人更充沛努力!
To end your meal, be sure to enjoy the Korean Brown Rice Tea that comes with this bento! Known for its health benefits from this tea, smells good of roasted taste that pairs perfectly as it tastes light and refreshing! How thoughtful of Kimnana isn't it?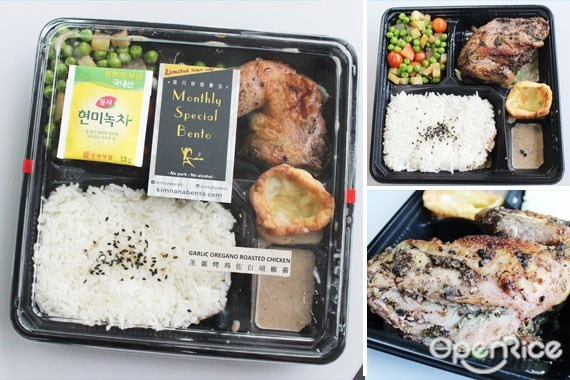 看了是不是很饿很想吃呢?还在等什么快来订购吧!欲订购者,请前往他们的
网站订购
:
Kimnana Bento
Hey hey! Wish to enjoy bento that's temptingly delicious yet healthy? Get them easily online from
Kimnana Bento !