No doubt one of the must visit the store when you're in Thailand would be 7-Eleven! To begin, let's check which of the 10 things that are worth the buy from 7-Eleven today!


1. Lays Potato Chips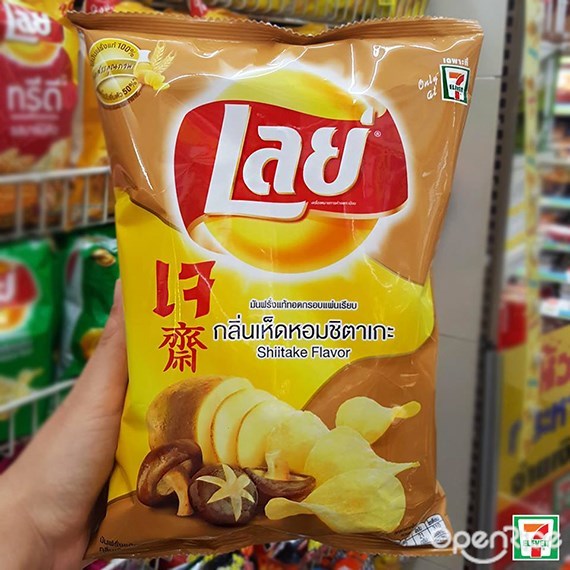 Why? Simply because you can't get this packaging here and not forget the price is super much more affordable than the ones selling in our own country. Period.


2. Betagen
Yes, a must drink beverage from the convenient store and you know it is too good to even to describe. Tastes just like our version of 'Vitagen' or 'Yakult', this yogurt drink a must try!


3. Lepan Banana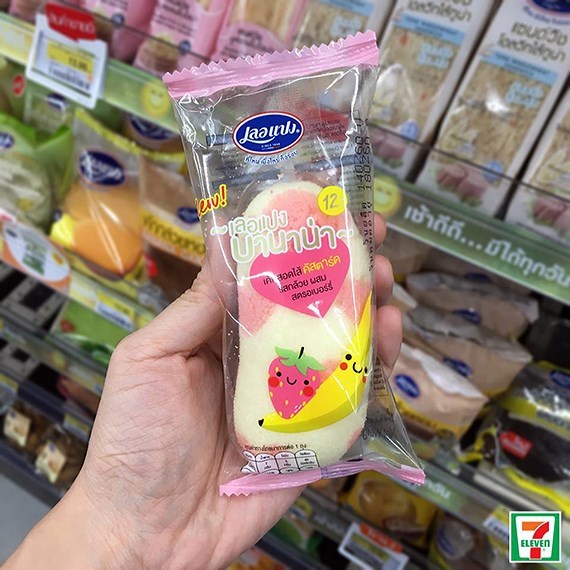 If you're secretly a fan of Tokyo Banana's cake, then try this version from Thailand. Surprisingly, not overly sweet and same texture wise that makes us opt for a more affordable version since traveling to Thailand is affordable too, isn't it? Available in a few flavor, don't forget to try it!

4. Shredded Pork Mayonaise Sandwich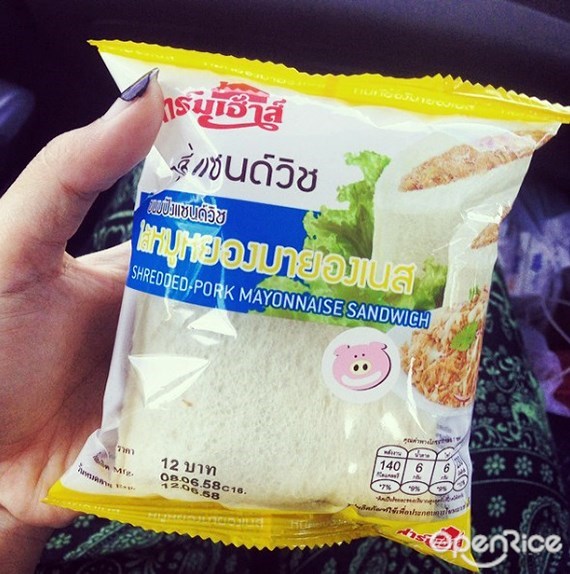 Photo credit: Cherlyding Instagram
Eating the same old sandwiches will sure to bore the heck out of you. But when you're here, grab this Shredded Pork Mayonaise Sandwich because one bite and it's no turning back. Sandwiches had never tasted this good before.


5. Banana Soymilk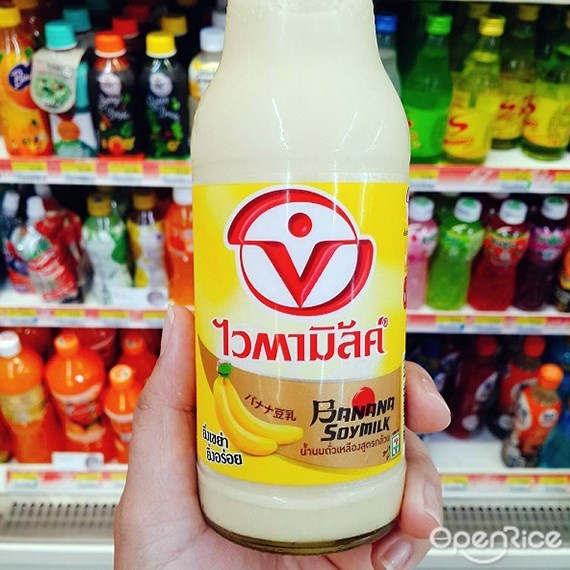 Photo credit: thkrtw Instagram
Korean's version of banana milk had gone so viral that now you should hunt for this banana soymilk instead because it sold out fast and you might need to hunt for one at another 7-Eleven convenient store around the corner. No joke. Banana Soymilk FTW!


6. Ready Made Bento Boxes (Thai Style)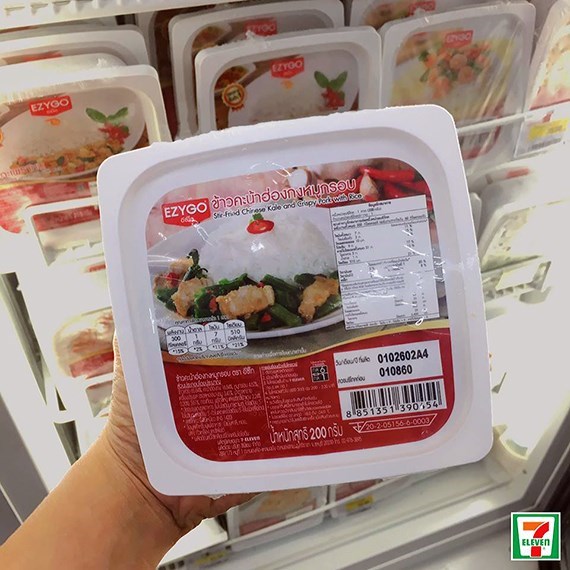 Never skip this for real. Though the land of smiles is known for great unforgettable scrumptious food, once a while, a grab n' go makes it something memorable. A wide array of food to choose from, pick your choice and head straight to the counter, they'll do the rest for you. Pay and enjoy!


7. Sausages / Fillings Sandwiches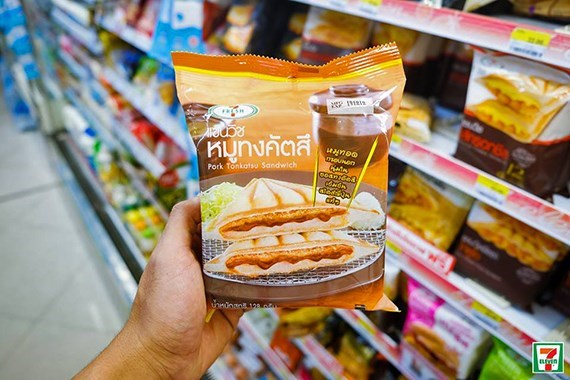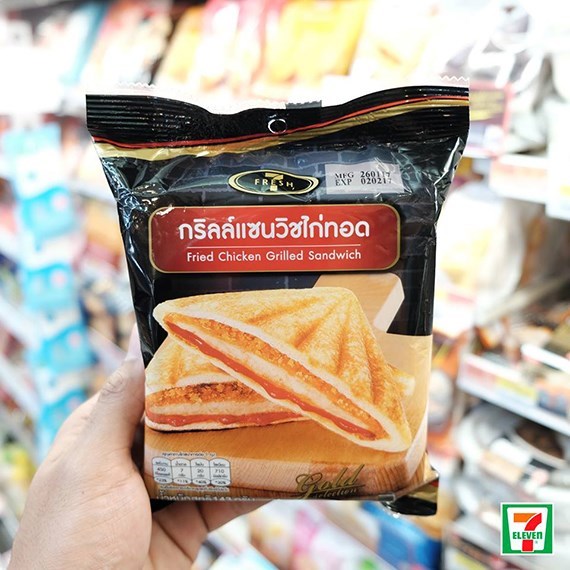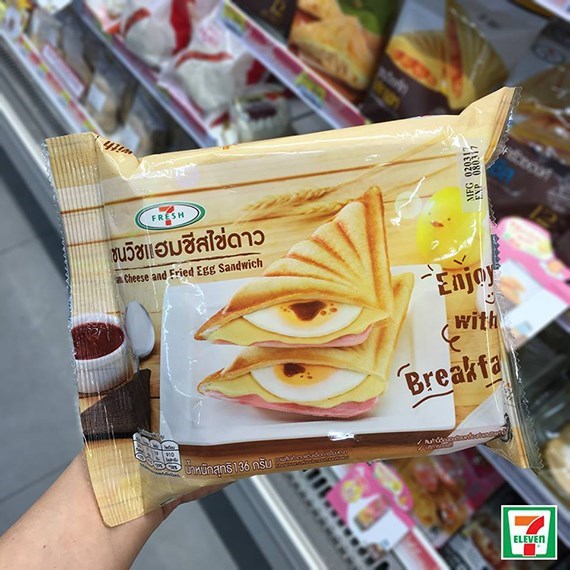 Still feeling hungry? Then head straight to the nearest 7-Eleven and grab this. All sorts of sandwiches available, you should just try it without a doubt; our choice? The ones with sausages and cheese of course!


8. Meiji Milk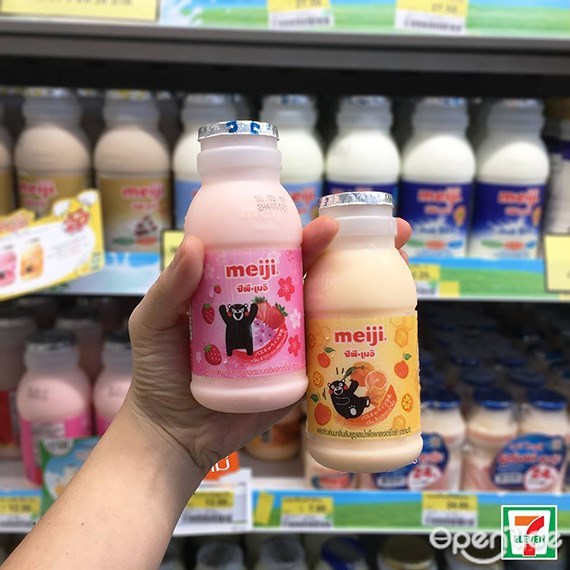 Meiji milk! Our favorite? Chocolate Meiji milk of course. There are quite some flavors to pick, get your favorite ones today!


9. Burgers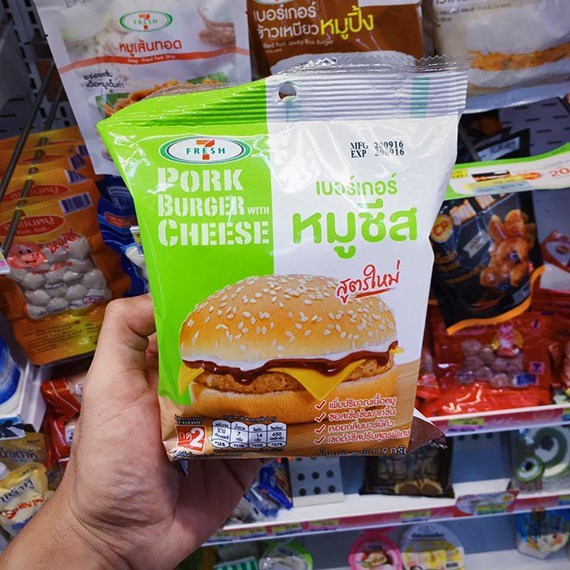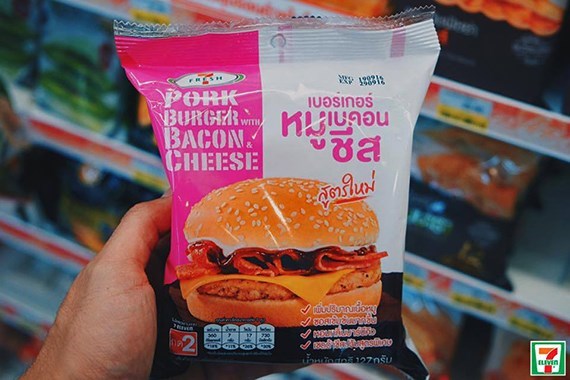 Be it the chicken patty, bacon and pork patty, cheese or anything you spotted, this is too a must have! Need we explain more?


10. Bento Squid Seafood Snack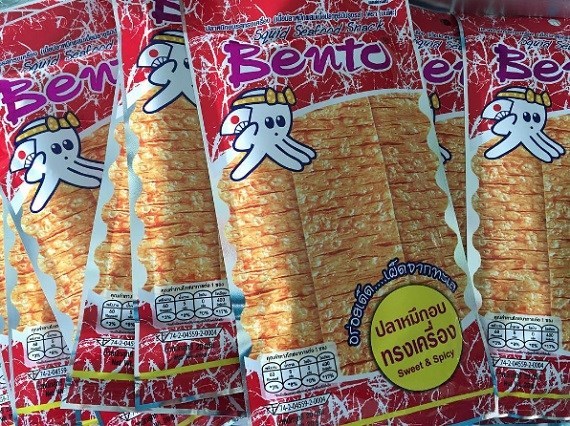 Photo credit: imtrang_ Instagram
One of the most sought after snack from Thailand, this is it. Available in normal, mild and spicy; one piece will never be enough too!


All photo credit to Thailand's 7-Eleven otherwise photos credit stated individually to the respective photo owner.