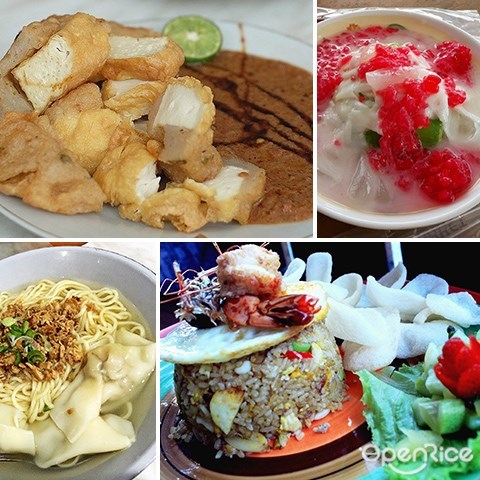 More and more Malaysian people like to travel to Bandung in Indonesia for Chinese New Year or vacations, because the weather there is cool (some say even cooler than Genting or Cameron!). What's more, a lot of delicacies can be found in Bandung too! Let's check them out!
(The restaurants below are listed in no particular order.)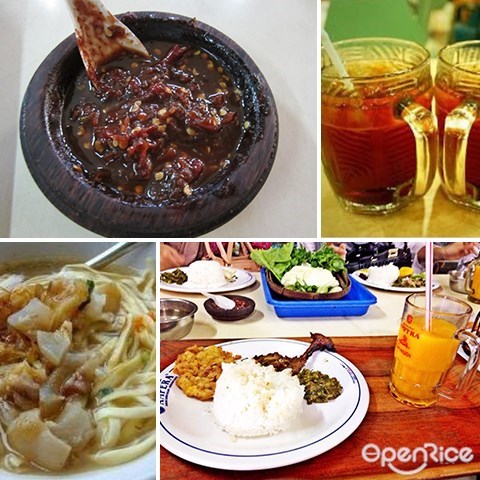 Photo credit to ulliz347, Mitha
Looking for local Indonesian Cuisine? Head to Warung Nasi Ampera in Bandung, which offers a wide spread of vegetable, meat and seafood dishes prepared in local style. A must-have signature dish here is the crispy grilled chicken paired with chili sauce. Add the chili sauce sparingly, because it's very hot and spicy!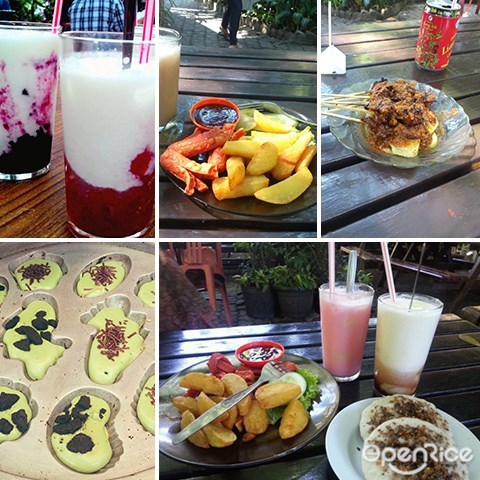 Photo credit to: unda arkan, Angie Katarina, Santimukti, ladyghi
This yogurt shop near Bandung Geography Stadium is very popular among the locals. Two types of yogurt are available here. One is yogurt drink in different flavors, such as blackcurrant, strawberry, and lychee. The other one is yogurt pudding. Apart from yogurt, their satay and street snacks are also very delicious!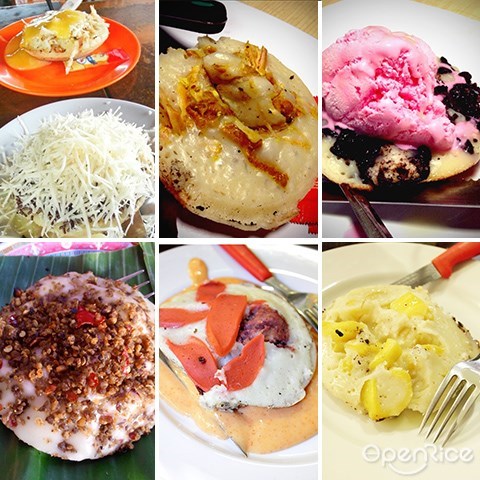 Photo credit to: nurul.amalina, allifinda, usepismayana, ichakhairisa
Are you a huge fan of pancake? If yes, don't miss the delicious pancakes here with 5 different flavors to choose from. There is always a long queue in front of the stall in Bandung, because everyone is craving for their sweet and savory pancakes, especially the best-selling cheese pancake and surabi ayam pancake.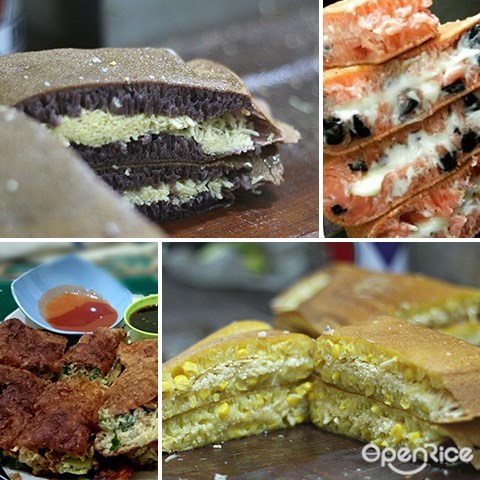 Photo credit to: lindawati.rahardja, jazzydee, fientiefillah
Have you ever tried a martabak in Bandung before? It's very similar to our Apom Balik, but with more creative flavors to choose from, including chocolate, cheese, peanut, banana and corn. So yummy!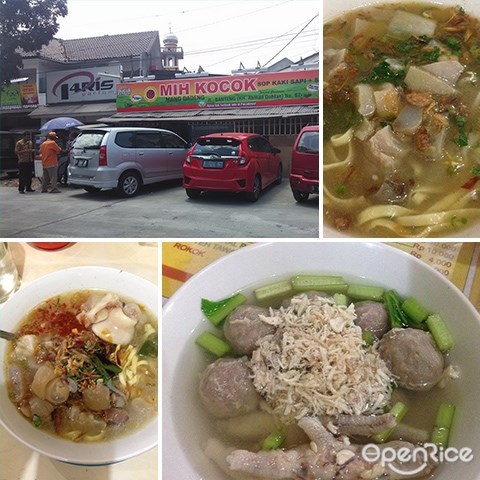 Photo credit to: shantimaharani, Chie77
This restaurant is famed for serving one of the best Mih Kocok in Bandung. When you visit the restaurant, you have to try their signature Mih Kocok Special, which is served with Sumsum Sapi or the bone marrow of beef. The soup is very rich and flavorful. It is delicious to go with both noodles and rice. Come early to avoid disappointment.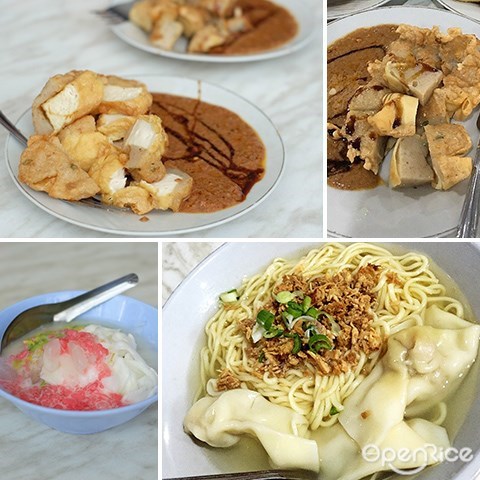 Photo credit to: aurelia.kristiana, wity121, Nardit
Batagor Kingsley is a well-known eatery in Bandung. This place is so famous that you can always see a long queue in front of the shop. The specialty dishes here are fried items stuffed with fish paste. Remember to dip in the peanut sauce before you eat to enhance the flavors. In addition to fried items, the noodles here are also very popular among patrons.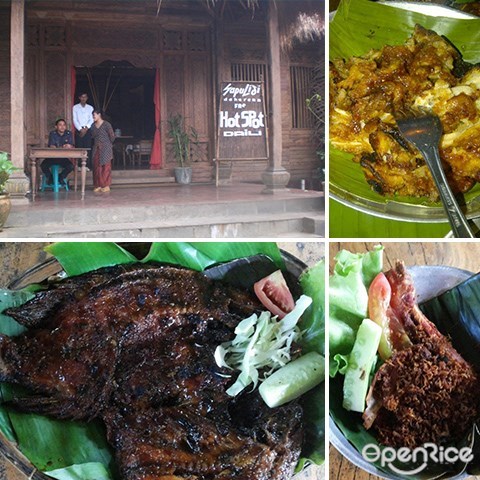 Photo credit to: thamhelen, justzhasha, vivikd
At Sapu Lidi, you can tantalize your taste-buds with traditional Indonesian Cuisine in a classic setting. When dining at this restaurant in Bandung, you can have a wonderful view of the paddy field too. Traditional Indonesian music is played in the restaurant, so that customers can relax and enjoy the food while listening to the music. Some signature delicacies here include Ikan Nila Bakar, Dancing Fish and Sapu Lidi Fried Chicken. All dishes are served with a wok, so special!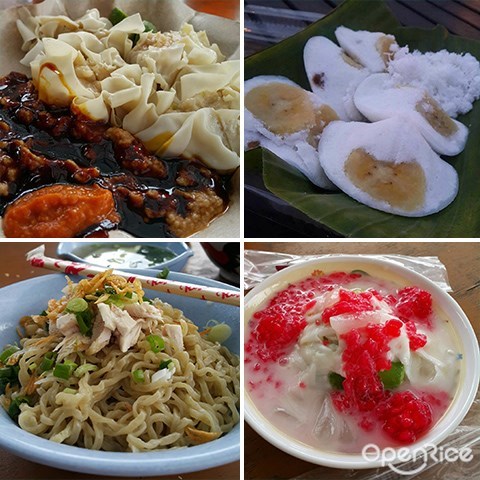 Photo credit to: hongcie, yessy1510
If you have no idea what to eat in Bandung, Paskal Food Market is a great place to be, as it is a night market offering almost all kinds of street food. Some recommended food to try include Siew Mai, Chicken Noodle, Banana Putu and the famous Es Mang Oyen dessert with avocado, sago and coconut flesh.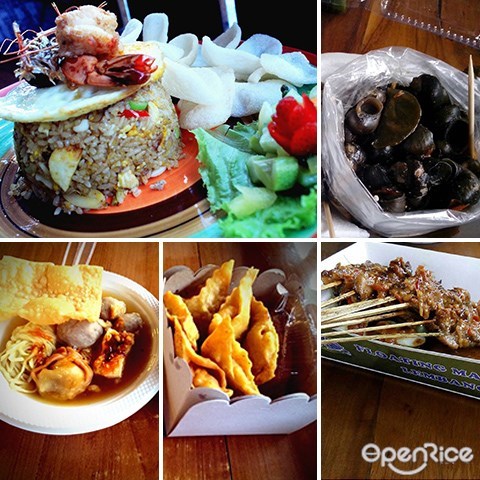 Photo credit to: morisapril123, Claudia Cindy, MalvHariyanto, Renni Aprillia, helenahelena
Bandung has a floating market too. You'll be spoiled for choice, as the lake is huge, and there are many boats selling all kinds of food and snacks. However, this floating market doesn't accept cash. You have to exchange for coins in order to make a purchase. Some must-try dishes here are sate, mi kocok baso, seafood fried rice and tutut. For more info about the best food in Bandung, please check the
website
of OpenRice Indonesia.
Other Related Topics