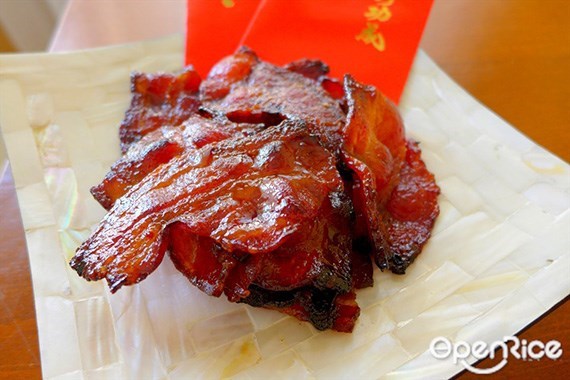 新年将至,快来学一学烤这道Bacon Bakkwa Recipe 培根肉干食谱。用西式培根来做成华人新年必吃的肉干。太美味了!
Bacon Bakkwa Recipe
培根肉干食谱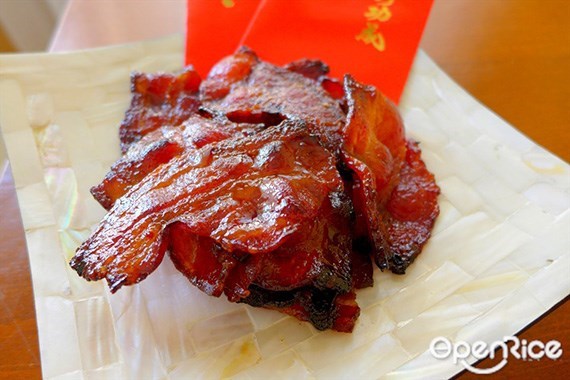 Ingredients/材料:
300g Streaky Bacon, sliced in half / 300克 五花培根, 对半切
1/4 Cup Castor Sugar / 1/4杯 砂糖
1 tablespoon 5 Spice Powder / 1汤匙 五香粉
1 teaspoon Shao Xing Wine / 1茶匙 绍兴酒
1 teaspoon Soy Sauce / 1茶匙 酱油
1. Rinse the bacon to get rid of the excess water from the packaging if any, pat dry and set aside.
2. Mix sugar, honey, water and microwave for a minute to dissolve sugar, then mix in the 5 spice powder and soy sauce.
将糖、蜜糖和水放入微波炉里热至糖分完全融化,然后加如五香粉和酱油一起搅拌均匀。
3. Coat bacon slices with marinade, cover and leave in fridge overnight (or 12 hours)
把培根完全沾上腌料,用保鲜膜包起来放入冰箱腌制过夜 (或是12小时)
4. Preheat Oven to 200℃ and bake the bacon slices in batches for about 10 minutes or until caramelized. Drain off the fat, let cool completely and store in airtight container for up to 2 weeks.
预热烤炉大约200度,分批烤,大约10分钟或至有点焦。沥干培根多余的油,冷却后就可以放入密闭容器里大约两个星期。